Luca Guadagnino's new cannibal roadtrip movie Bones and All has drawn praise for blending horror and romance genres into a tender and touching coming-of-age tale that traces Lee and Maren, two lovers who bond over their penchant for human flesh. A delectable offbeat dish perfectly timed with Thanksgiving, those who enjoy smaller arthouse horror movies with a dash of romance are in for quite the treat.
Rather than steer fans toward a slew of gory cannibal movies, the most relatable movies to watch alongside Bones and All are the ones that leave lasting romantic and sensual impressions where the main characters often take on the world together by keeping their horrifying secrets to themselves.
The Hunger (1983)
Available On The Criterion Channel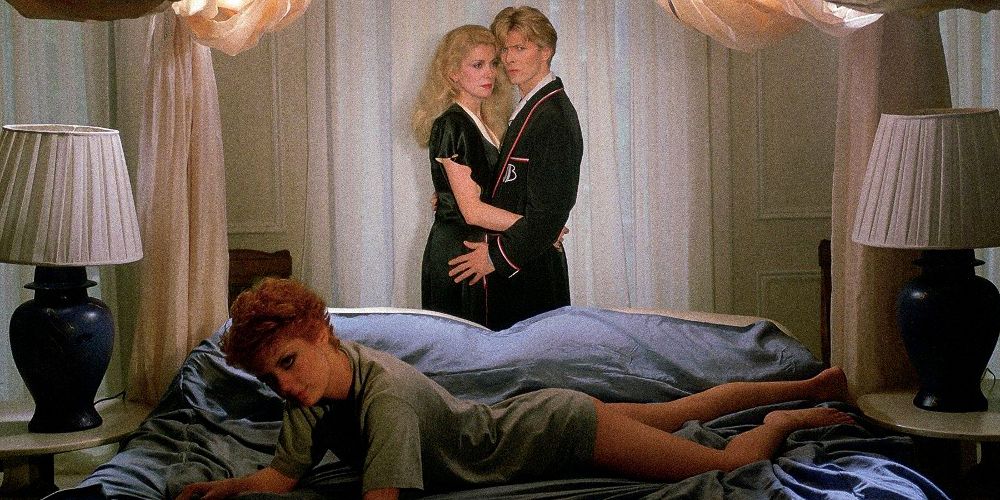 An erotic horror movie, Tony Scott's superb debut The Hunger follows Miriam (Catherine Deneuve) and John (David Bowie), a pair of secret vampires who seduce a naive doctor (Susan Sarandon) specializing in sleep and aging when John falls ill and is given under 24 hours to live.
While its brooding Gothic iconography differs from the aesthetic of Bones and All, the 80s iconography, quirky arthouse flourishes, and the bond between flesh-craven lovers are spot on. Beyond the sensual romance, it's the way in which John and Miriam keep their romance alive after millennia by holding their secret so close to the vest that really resonates between both movies.
Heavenly Creatures (1994)
Currently Unavailable To Stream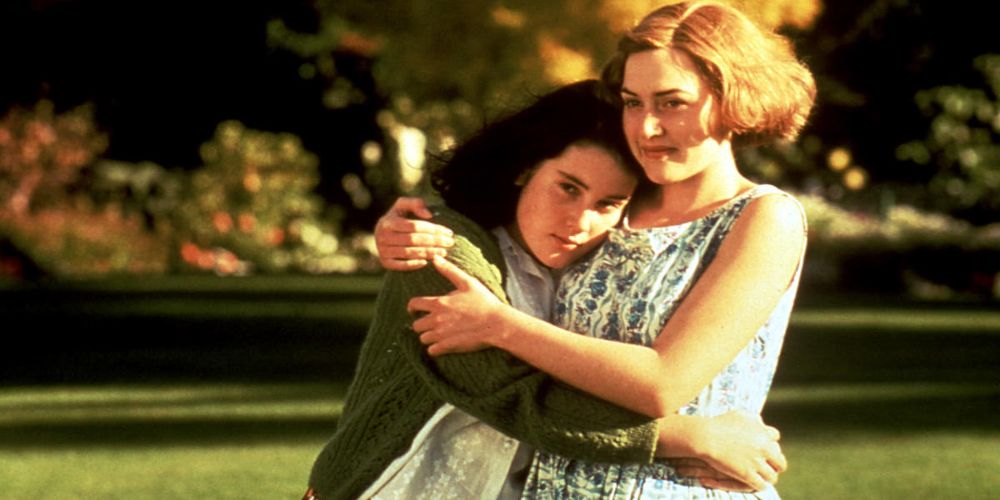 Based on a thrilling true story, Peter Jackson's Heavenly Creatures tells of the achingly haunting platonic and quasi-romantic bond that develops between Pauline and Juliet, a pair of teenagers in the 1950s who decide to murder Pauline's mother when their parents forbid them from seeing each other any longer.
Aside from the towering performances by Melanie Lynskey and Kate Winslet, Heavenly Creatures has the same wistful tone and tenor as Bones and All. More to the point, the vulnerabilities Pauline and Juliet share with one another in taking the world on together as a unified whole are very reminiscent of the palpable human connections Lee and Maren make in Bones and All. With less to do with physical attraction than their mutual status as outcasts, the intimacy shown in both movies is quite similar.
Let The Right One In (2008)
Available On Prime Video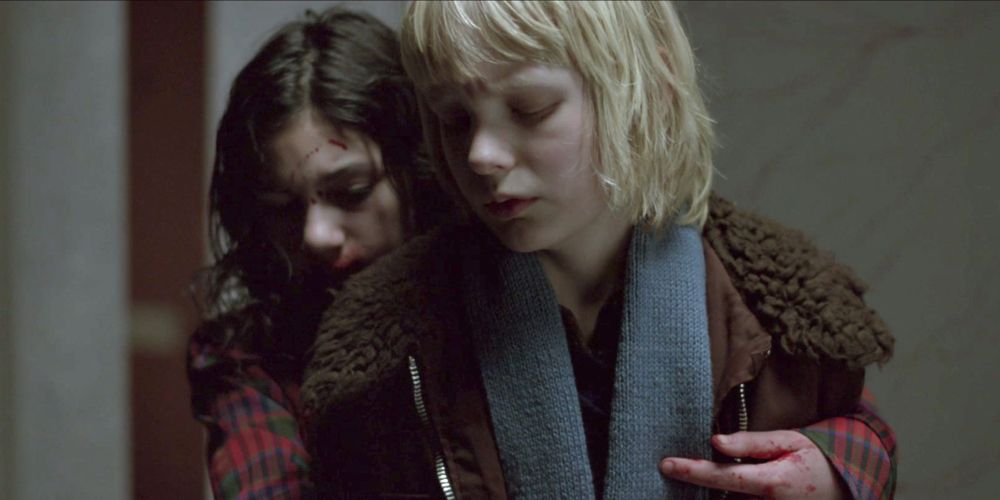 While remade as Let Me In two years later, the Swedish original Let The Right One In is also an extremely emotional coming-of-age romantic horror movie every fan of Bones and All should watch. The story concerns Oskar, a shy young boy who unwittingly falls for a vampire girl named Eli who sticks up for him and slaughters his schoolyard bullies.
Quiet, contemplative, and deeply affecting, the slow-burn romantic horror movie has been universally praised for its moody atmosphere, complex and well-rounded characters, genuine terror, and the heartfelt bond forged between Oskar and Eli, two deeply alienated souls who come together in a beautifully organic manner. Like Bones and All does for cannibalism, Let The Right One In treats vampirism seriously and thoughtfully.
Only Lovers Left Alive (2013)
Available On HBO Max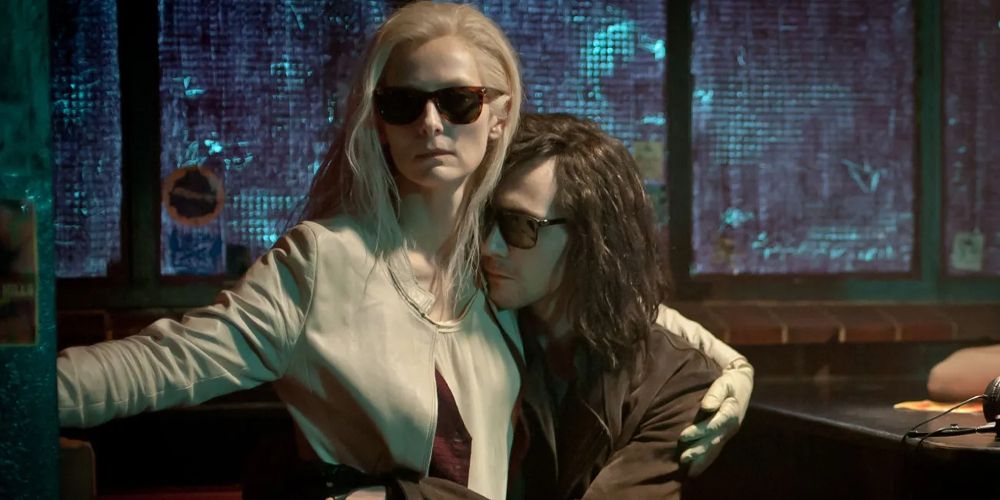 Talented indie moviemaker Jim Jarmusch's quirky and offbeat romantic horror movie Only Lovers Left Alive is another pitch-perfect companion piece for Bones and All. After eons spent apart, the depressed vampire Adam reunites with his eternal lover Eve and the two begin stalking the street at night for fresh human blood. Like Lee and Maren, Adam and Eve's view of unrelatable humanity as brainless zombies becomes a key bonding motivation.
As for the romance, things take a wild turn when Eve's vampiric sister Ava arrives with her lover Ian, which upends Adam and Eve's wayward debauchery and forces them to confront deep dark secrets. Hailed for the lyrical mood and tone and poetic philosophies, Jarmusch and Guadagnino both understand how to mine the inherent humanity in their monstrous characters.
Cannibal (2013)
Available On Fubo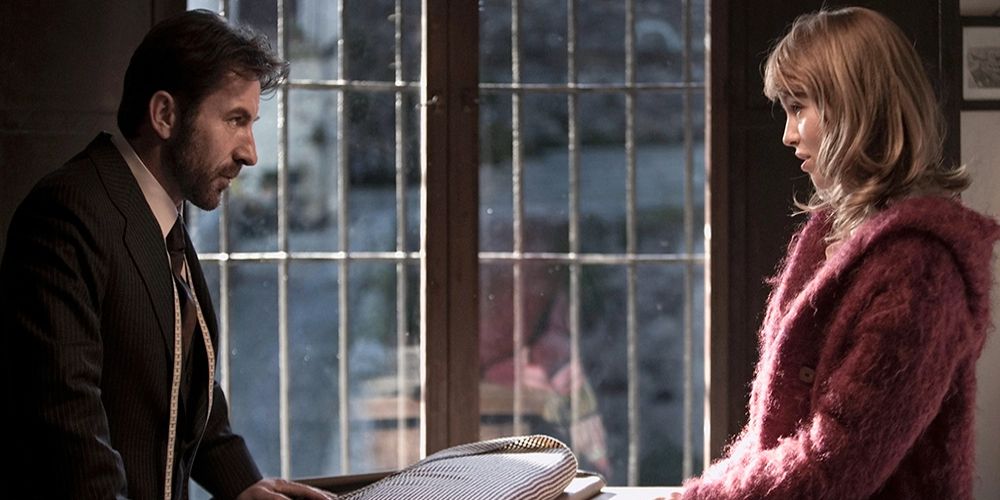 Another austere, understated, and disturbing tale of two humans bonding over their appetite for human flesh and blood, Cannibal is a little-known Spanish horror romance bounds to appeal to the acquired tastes of Bones and All fans. The story concerns Carlos, a precise tailor by day and craven cannibal by night who meets and falls for a strange woman named Nina, who has her own dark secrets.
Aside from the obvious plot comparisons between both movies, it's the way in which director Manuel Martin Cuenca is able to slowly seduce the audience with his straight-faced convictions of exploitative horror tropes that really stands out. A fascinating and frightening character study of two kindred souls, Cannibal is an absolute must-see.
Spring (2014)
Available On AMC+
For another devastating romantic body horror affair, fans of Bones and All need to watch the hypnotically horrifying Spring from directors Aaron Moorhead and Justin Benson. With a flare for Italian cinema Luca Guadagnino knows a lot about as well, the story finds downtrodden Evan striking a too-good-to-be-true romance with the flirtatious Louise while vacationing in Italy. As they grow closer, Evan uncovers a shocking biological secret Louise has been keeping.
While little to do with flesh-eating, the intense romantic bond between the two leads built around the mystifying nature of Louise just as bizarrely captivating and thought-provoking as anything Lee and Maren encounter in Bones and All. Solemn, sinister, yet strangely sweet, Spring is a rare breed indeed.
Raw (2016)
Available On Netflix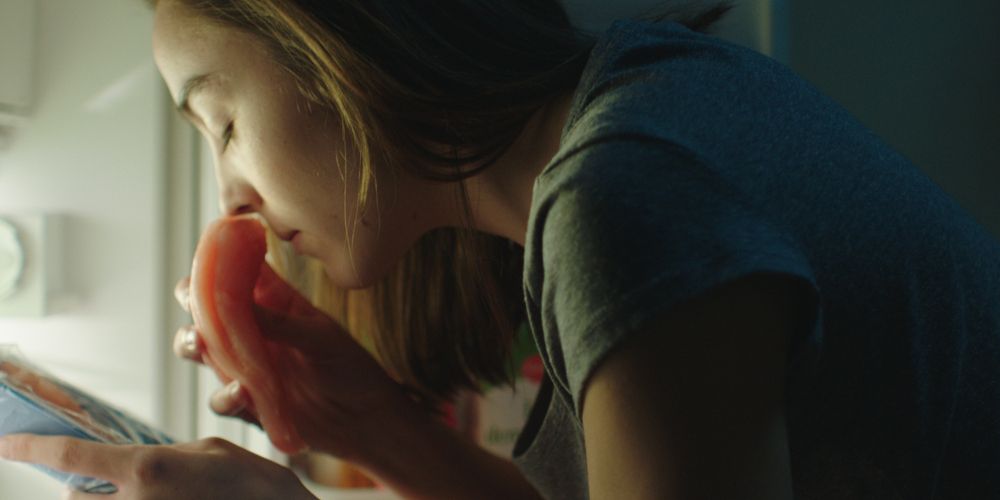 Considered one of the most effective horror movies of the past decade, Raw is another artsy sober-headed coming-of-age tale concerning Justine, an isolated and alienated veterinary student who slowly develops a predilection for human flesh. When her cravings become intolerable and Justine begins lusting after her classmate Adrien, a wildly unpredictable series of harrowing events unfolds.
While perhaps not quite as romantic as Bones and All, the me-against-the-world attitude Justine takes on in trying to keep her horrifying secret hidden is very similar to Lee and Maren's connection. More pointedly, the few cannibal films treat the subject as genuinely as Raw, with Justine's day-to-day affliction making viewers feel for her rather than turn against her.
Spontaneous (2020)
Available On iTunes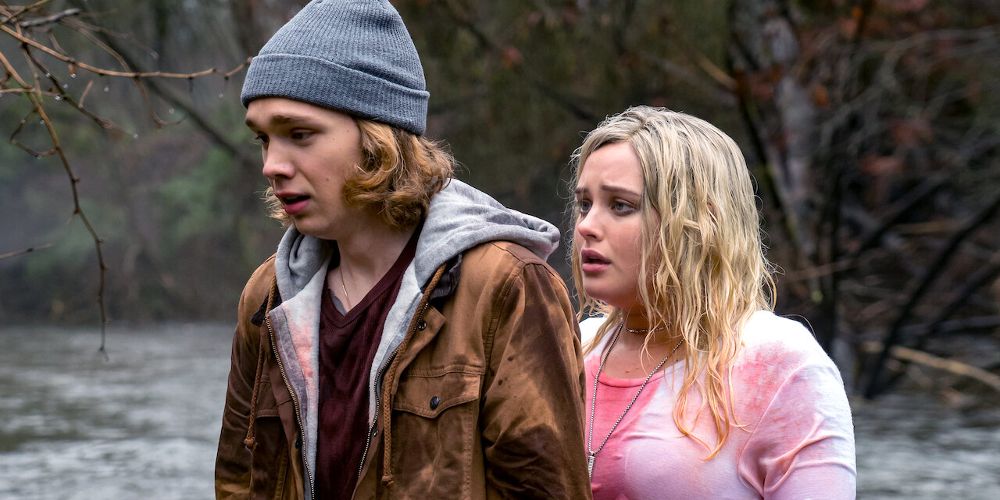 Those drawn to the subtle dark comedy featured in Bones and All are sure to have a ball with Spontaneous, an acclaimed coming-of-age horror romance tale that finds high school students suddenly combusting into deadly flames. When Dylan and Mara begin dating with the fate of the world up in the air, they begin living each day like it's their last and as if nobody's watching.
While Dylan and Mara don't literally eat people, the liberating freedom they feel in each other's sole company is as romantic and hauntingly touching as Bones and All, especially during the emotional third-act plot twist most will not see coming.
After Midnight (2019)
Available On AMC+
Billed as a monster movie mashup, After Midnight is much more of an intimate, character-driven romantic horror movie about Hank, a heartbroken man who finds an enigmatic note left by his missing girlfriend Abby. As he pines for her and reminisces over their 10-year relationship, the monstrous attackers outside his cabin become a delicious metaphor for their doomed bond.
Like Bones and All, After Midnight subverts horror and romantic genre trappings to tell a deeply personal story about human connectivity. The horror ends up taking a backseat to the honest, existential angst the characters feel as their love sadly erodes.
Fresh (2022)
Available On Hulu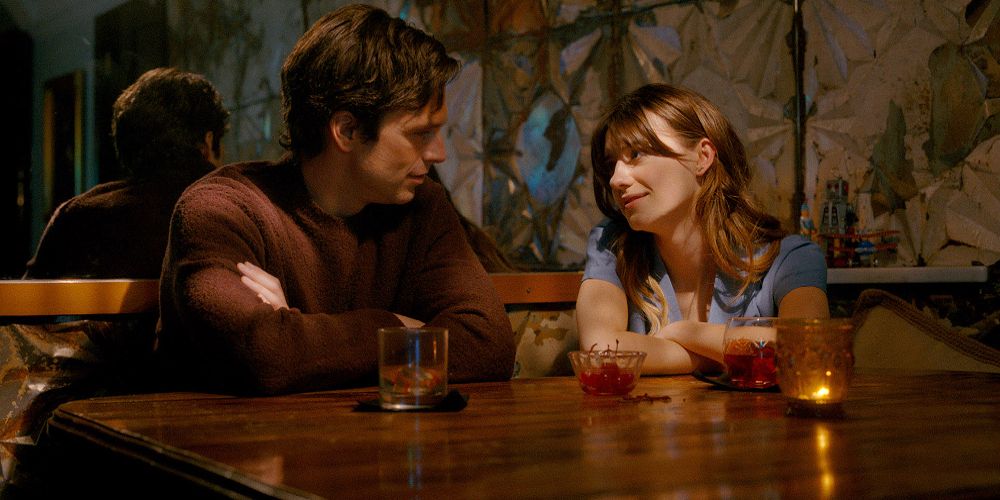 More scathingly humorous yet no less unsettling, the most germane contemporary movie to watch alongside Bones and All is Fresh, the acclaimed Hulu original. The intimate two-hander takes sharp aim at the modern mores of online dating, where Noa meets the dashing Steve, a man with an insatiable taste for human meat, which he also butchers and sells to like-minded customers.
A well-balanced dish that offers viewers plenty of gory thrills as well as tender touches of recognizable modern romance, Fresh has been hailed for its excellent chemistry between Daisy Edgar-Jones and Sebastian Stan, director Mimi Cave's ability to compel and repel viewers from scene to scene, and it has to say about online dating. If for no other reason to see how far courtship has come since the Regan Era featured in Bones and All, Fresh is worth the time.
NEXT: The 10 Best Hulu Original Movies, According To Letterboxd