Since it premiered in 2014, 90 Day Fiancé has featured some of the most controversial stars and stories. A few names are on top when it comes to TLC cast members who have exhibited shocking behavior. Larissa Lima from 90DF season 6 is known for being one of the biggest gold diggers in the franchise. The Brazilian native gained popularity due to her outspoken personality, but was fired from the franchise for participating in an R-rated cam show.
Alina Kozhevnikova from the 90 Day Fiancé franchise is another name that sparks controversy. While the young Russian woman stood out due to her physical appearance, her demeanor and actions were the main reasons why TLC fired her from the show. Just after Alina's series debut, there were allegations that she was racist. As a result, it didn't take long for the network to show her the door, and prematurely cut her storyline from the show.
10
90 Day Fiancé's Angela Deem Wants To Have Michael Ilesanmi's Baby
As per 90 Day Fiancé at YouTube, many storylines are extremely sketchy, and some are downright terrible. One example is Angela Deem's "toting a baby" and cancer situation. It all happened during 90 Day Fiancé: Happily Ever After? in 2020, when Angela, who was then 54, went to the doctor to see if she had eggs left. She wanted to give Michael a baby. However, the Georgia woman learned that she possibly had cancerous cells in her uterine lining. This situation led Angela to undergo a painful procedure on camera. Then, she found out that she didn't have cancer, and couldn't have a baby.
9
Chantel Everett's Family Doubted Pedro Jimeno's Intentions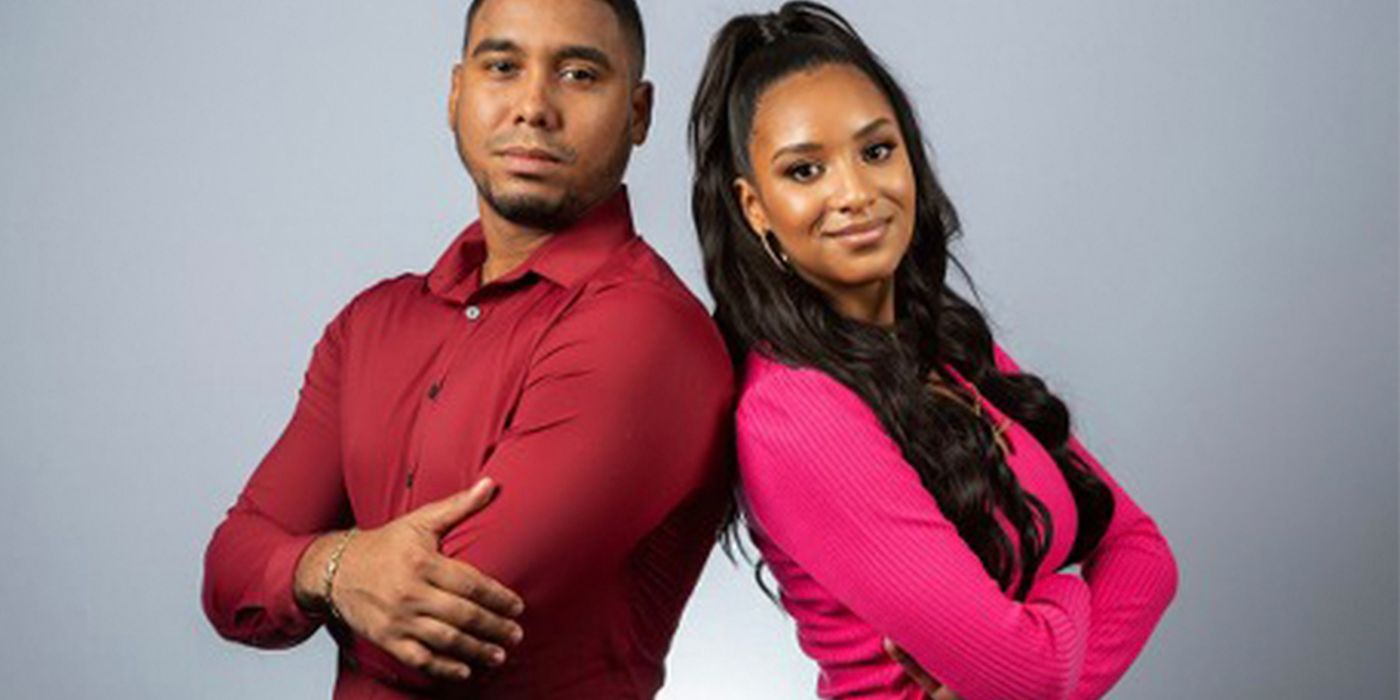 Since their The Family Chantel season 4 split, Chantel Everett and Pedro Jimeno's segments have been filled with outrageous moments. Their most scandalous storyline occurred years ago, on 90 Day Fiancé: Happily Ever After?. The series showed the American woman's family trying to bust Pedro for committing a marriage scam. The whole storyline featured plenty of suspicion and hatred, with the Dominican Republic man calling out his in-laws for never trusting him. At the same time, Chantel's family concluded that her husband was conspiring with his family members, and scamming her for American dollars. The parents considered hiring a private investigator to find out the truth.
8
Mohamed Jbali & Danielle Mullins Are Accused Of Being Scammers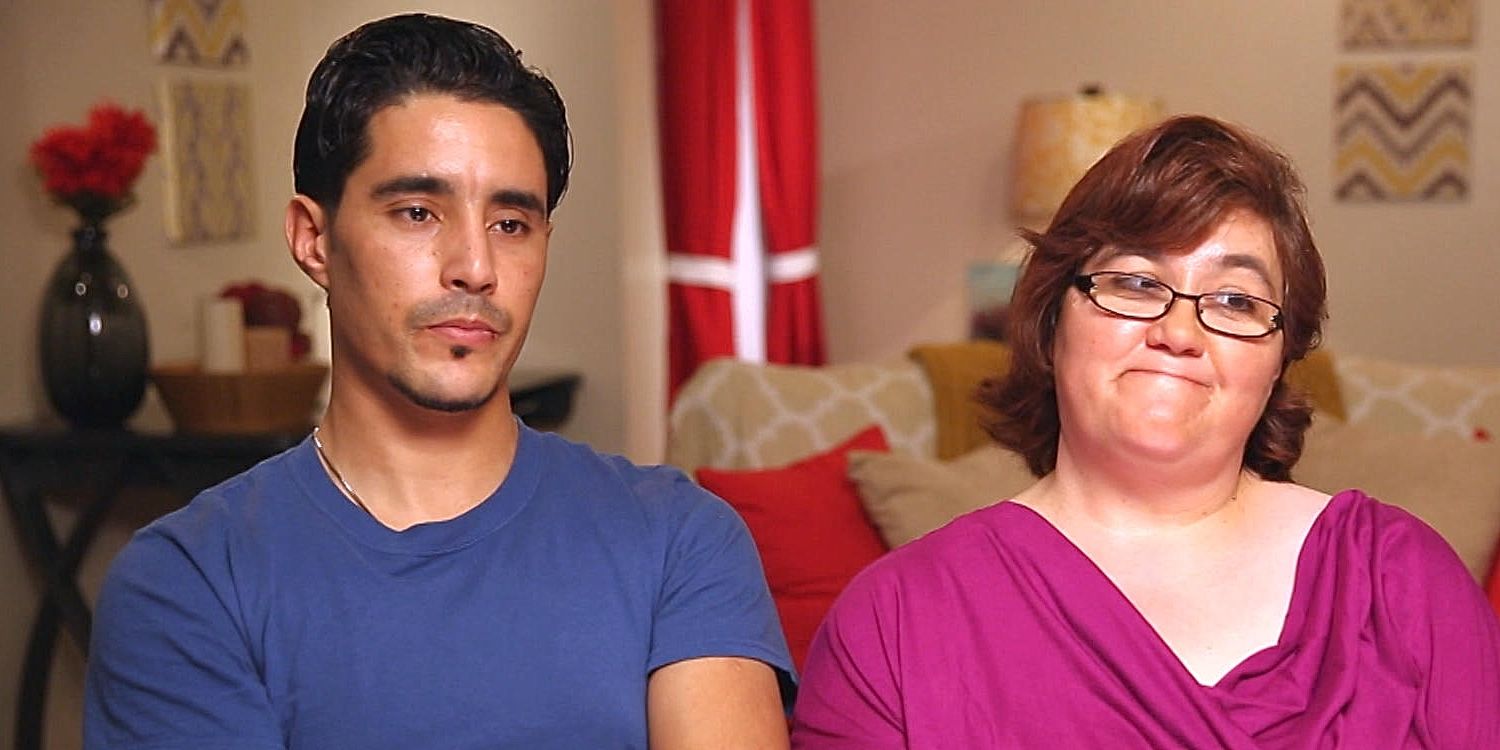 90 Day Fiancé season 2 featured many ill-suited couples, but none stood out like Mohamed Jbali and Danielle Mullins. The former couple's age gap and lack of chemistry were obvious red flags, which predicted that they wouldn't last. It was a dramatic moment when Mohamed discovered Danielle's past, leading viewers to change their opinions of the American woman. While Mohamed was accused of using his American wife to access a comfortable life, Danielle was exposed for writing bad checks years before.
7
90 Day Fiancé's Asuelu Pulaa's Family Asks For Money From Kalani Faagata
Asuelu Pulaa and Kalani Faagata's relationship didn't have the usual age gap issue or massive cultural difference. However, they did have family issues that made their journey on the show memorable. During 90 Day Fiancé: Happily Ever After? (via TLC UK), Kalani gave Asuelu's family another chance, but it blew up in her face instead.
During one episode, the American woman tried to make her mother-in-law understand that she couldn't give her money, as she had other responsibilities, including their two young sons. However, Asuelu's mother savagely said that she didn't care about her grandkids. The whole situation then worsened, as both sides began insulting each other. From threats of violence to accusations that Kalani got pregnant due to a hidden agenda, the entire storyline was memorable for all the wrong reasons.
Related: 90 Day Fiancé Friendships That Ended In Disaster
6
Steven Frend & Olga Koshimbetova Fight After Welcoming Son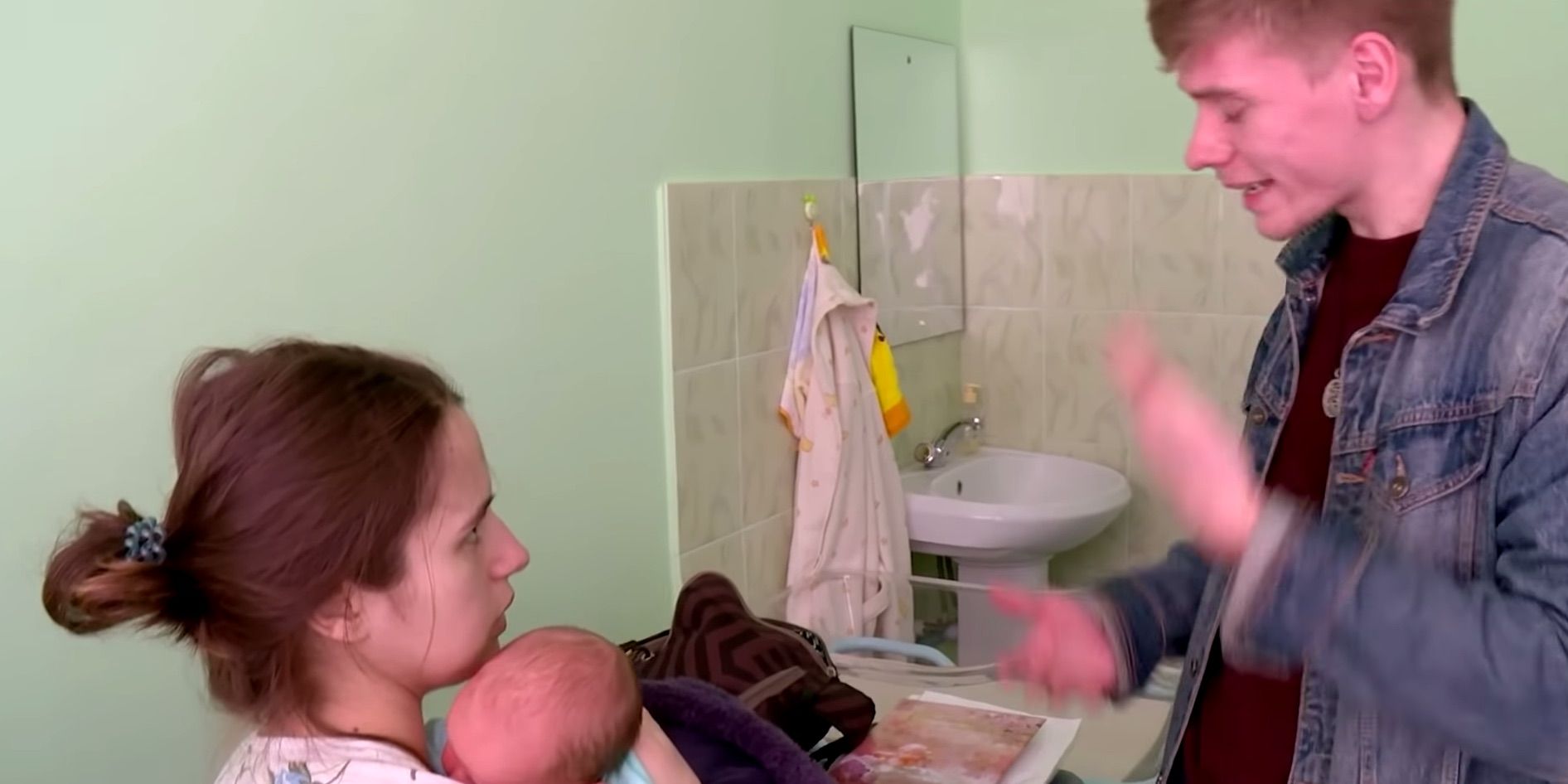 90 Day Fiancé pair Steven Frend and Olga Koshimbetova were one of the youngest pairs to ever appear in the franchise. Due to their early marriage, the couple faced various challenges, including raising their first baby together. Their problems became evident when the couple welcomed their son in 2018, and returned home from the hospital. They kept arguing about everything, from Olga's concern that her partner was touching their son without washing his hands first, to Steven appearing to have an immature attitude about fatherhood. Many viewers were appalled by the couple's bickering, and were certain that they wouldn't last.
5
Anfisa Arkhipchenko Admits That She Used Jorge Nava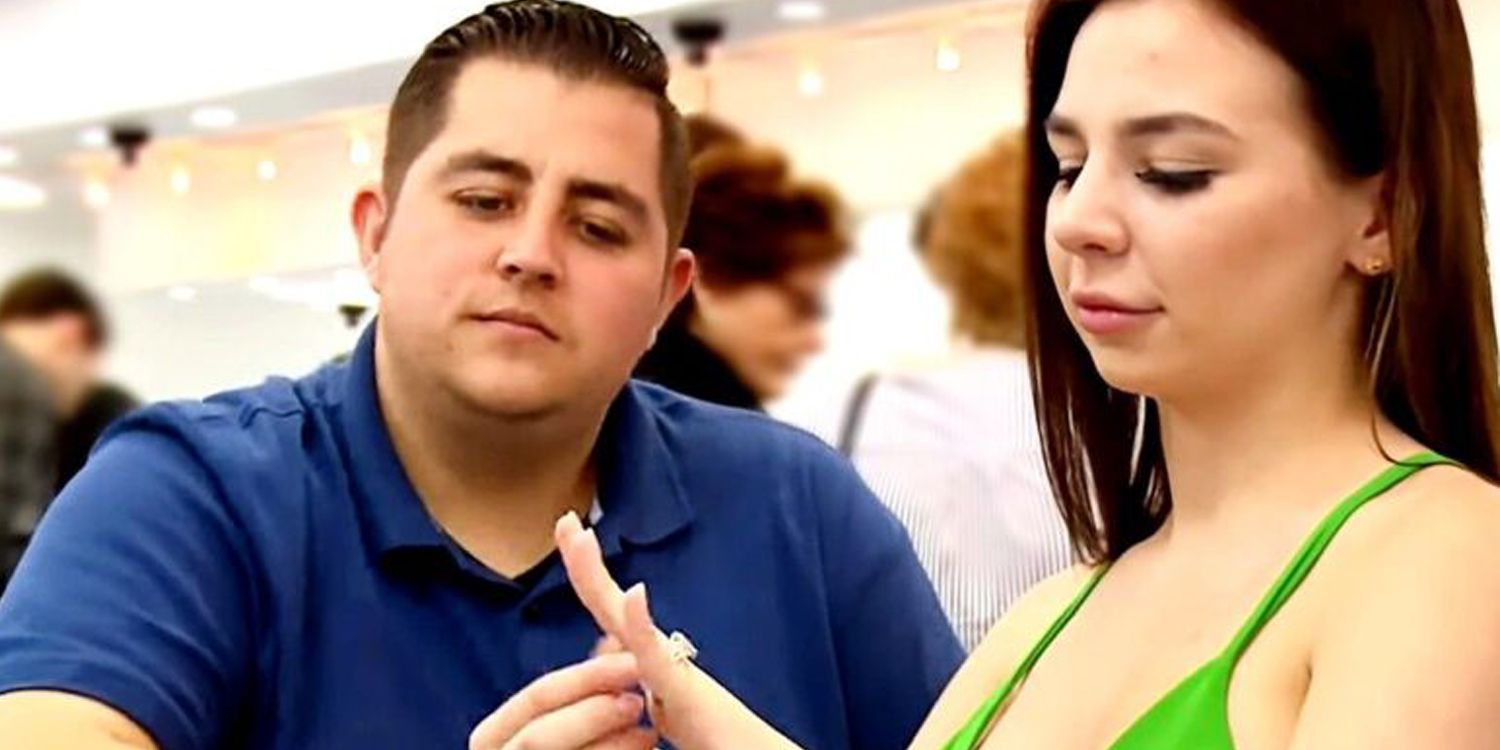 Anfisa Arkhipchenko and Jorge Nava's relationship wasn't just a dramtic story on TLC, but a viral meme on the Internet, which many popular streamers covered on their channels. The main reason for that was the couple's incompatibility and explosive drama. Anfisa admitted that she was a gold digger who married Jorge for his money. She also said that her then-husband had to give her $10k a month, or she would not continue the relationship. Anfisa's bitter behavior toward Jorge is unforgettable.
4
Deavan Clegg Moves To South Korea To Be With Jihoon Lee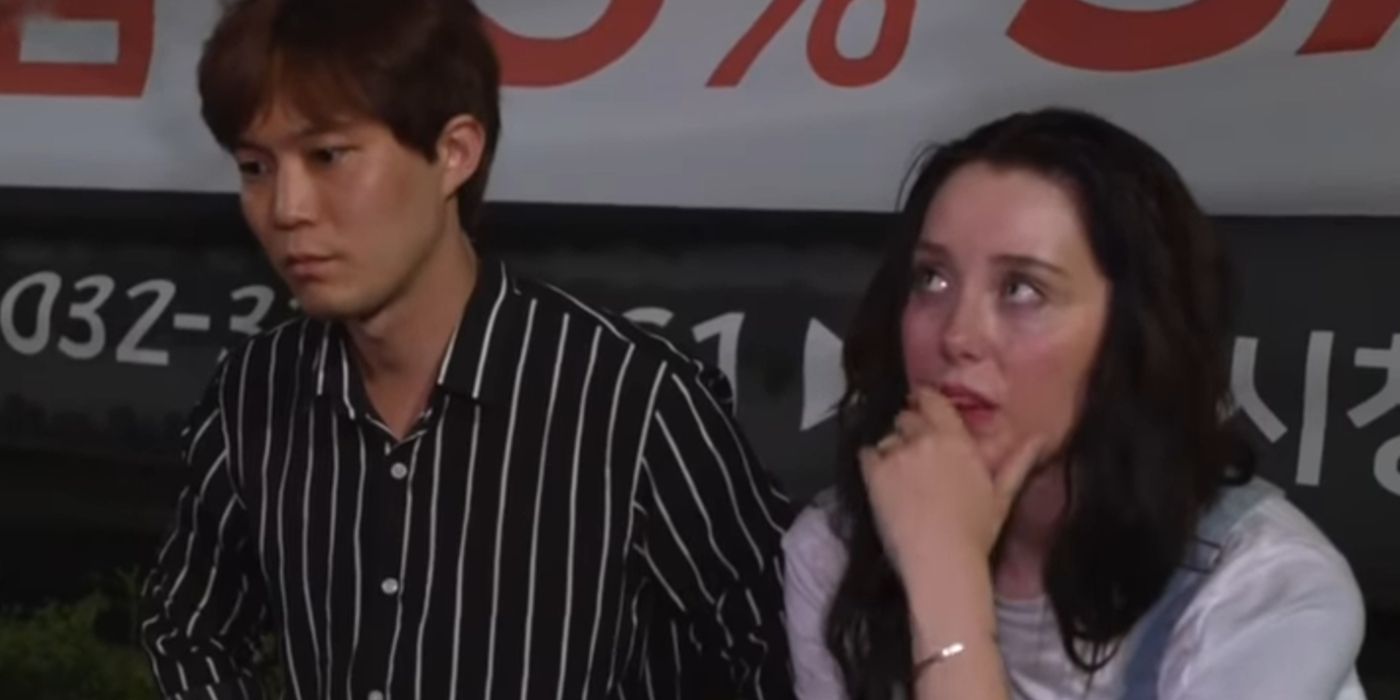 Deavan Clegg has been a problematic star since she debuted on the show years ago. On 90 Day Fiancé: The Other Way, she moved to South Korea with her kids, only to learn that her former husband Jihoon Lee didn't have a job. While most stable relationships see husbands and wives working together to build futures and fix problems, Jihoon and Deavan showed the opposite. The Korean man had very little drive when it came to working to support his family. He also complained about everything.
3
Andrei Castravet's Fights With Elizabeth Potthast's Family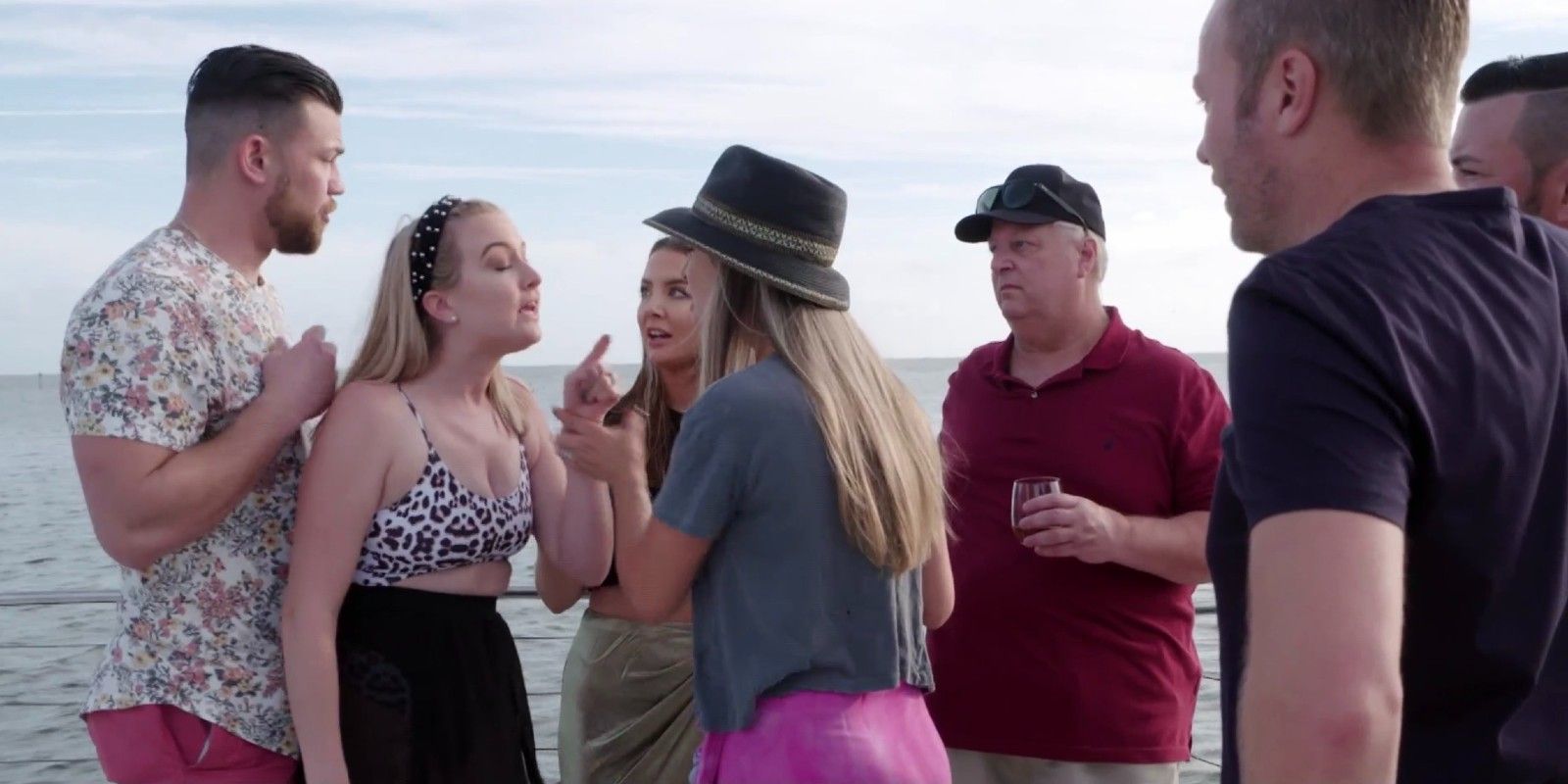 Andrei Castravet and Elizabeth "Libby" Potthast appear to be enjoying life together in 2023. However, their early days in the franchise feature their most surprising moments. Most of the couple's issues stemmed from Elizabeth's family not accepting Andrei into their lives, and feeling jealous of him instead. Things worsened after the couple tied the knot in 2017, and got pregnant without a solid financial plan. During 90 Day Fiancé: Happily Ever After? season 5, Elizabeth's dad stepped in and helped his son-in-law, angering his other children. What transpired was a storyline filled with physical altercations and fights between Andrei and Elizabeth's family, which are still ongoing
.
Related: 7 Stars From 90 Day Fiancé Who Look Shockingly Younger Than Their Ages
2
Paola & Russ Mayfield Rarely Agree With Each Other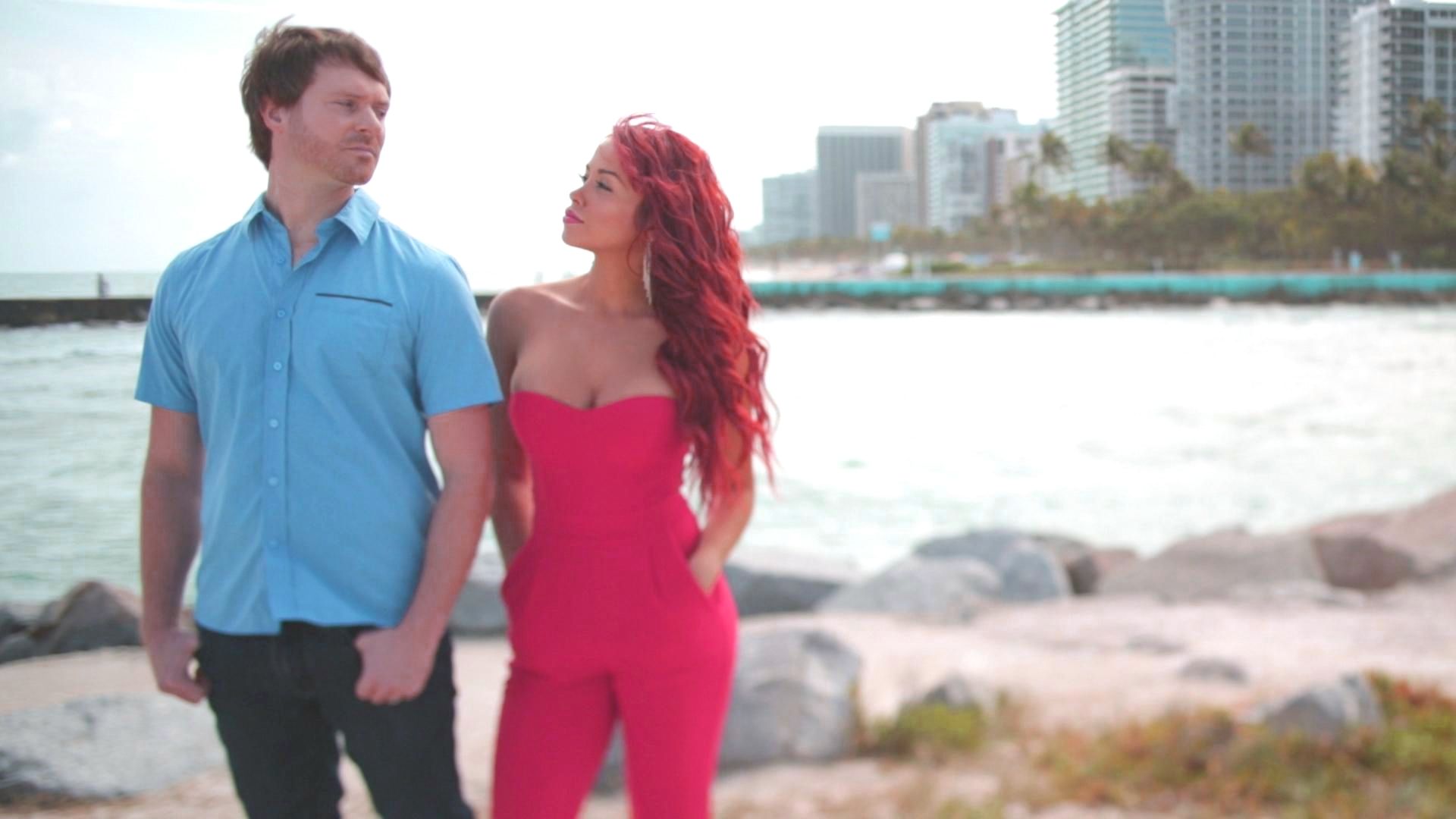 In any marriage, it's important for two people to support each other emotionally. However, 90 Day Fiancé season 1 couple Paola and Russ Mayfield showcased the opposite right after they tied the knot. Paola became adamant that she wanted to do sexy topless photoshoots, despite knowing that it would emotionally hurt her husband, and make him uncomfortable. Russ had an extremely conservative mindset, so it was curious that they didn't settle their issues beforehand. The storyline of Russ' concerns about his wife (and Paola's constant lack of respect for her husband's feelings) remained unnecessarily dramatic until the end.
1
When Paul Staehle Moved To Brazil To Be With Karine Martins
Paul Staehle and Karine Martins have been one of the most controversial couples, thanks to crazy storylines. While they started out strong, it didn't take long before they showcased their scandals in front of the camera. When Paul swam in a lake in Brazil (via 90 Day Fiancé) at YouTube, he wore a condom for safety. During the season, a machete-wielding thug mugged Karine, as producers ran to help her out. With such an explosive journey, it's no wonder that the 90 Day Fiancé franchise couple faced a lot of drama over the years, and eventually called it quits for good.
More: 90 Day Fiancé Cast Members Who Were Denied Visas
Sources: 90 Day Fiancé/YouTube, TLC UK/YouTube, 90 Day Fiancé/YouTube