The Invitation (2022) took the concept of vampirism and meshed it in a way that was as surprising as it was dramatic, and the love story that unfolds as the character played by Nathalie Emmanuel, Evie, meets an extended family is filled with moody twists and shocks as a deeper secret comes to light.
Vampire films, shows, themes, and concepts seem never-ending in entertainment due to the myriad of flexible ways that a narrative can be conveyed regarding them. They all have different perspectives on what it means to be a vampire, and The Invitation is one of many that go beyond the tropes and guidelines of what is seemingly imperative for vampires to create a unique film unbounded by tropes.
Thirst (2009)
Streaming On Netflix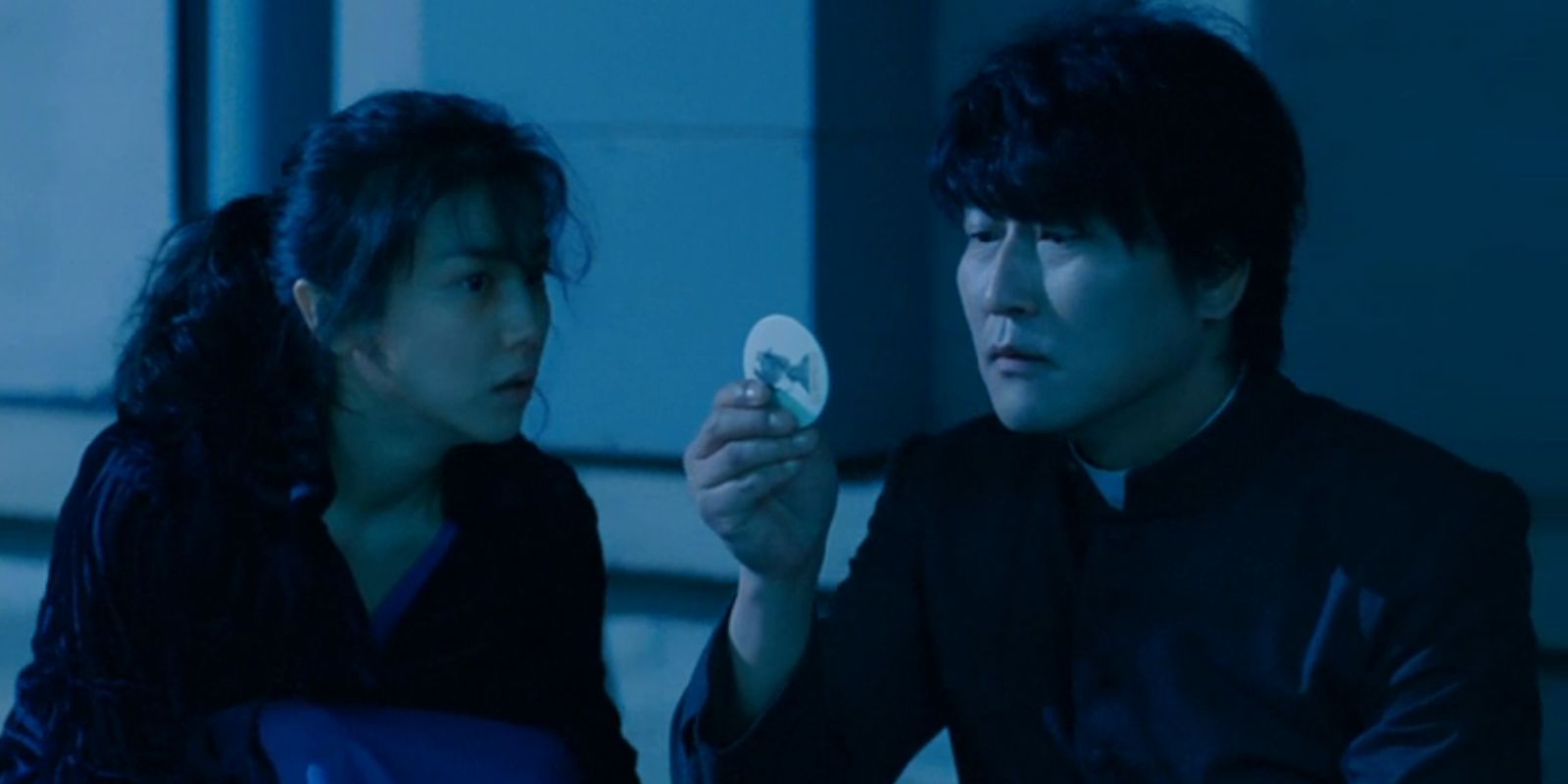 Thirst is a South Korean vampire movie with a unique and memorable story of a priest who turns into a vampire after a failed experiment and eventually falls in love with his best friend's wife.
RELATED: 15 Best South Korean Movies
Song Kang-ho, best known for his roles in The Host, Snowpiercer, and Parasite, once again puts on a spectacular performance that thrills and woes audiences as he struggles with his newfound lifestyle, all while attempting to control his urges through a lifetime of beliefs and teachings. The love within Thirst is palpable as the performances seem genuine, and the drama therein makes Thirst an unforgettable experience from beginning to end.
Dracula Untold (2014)
Streaming On Netflix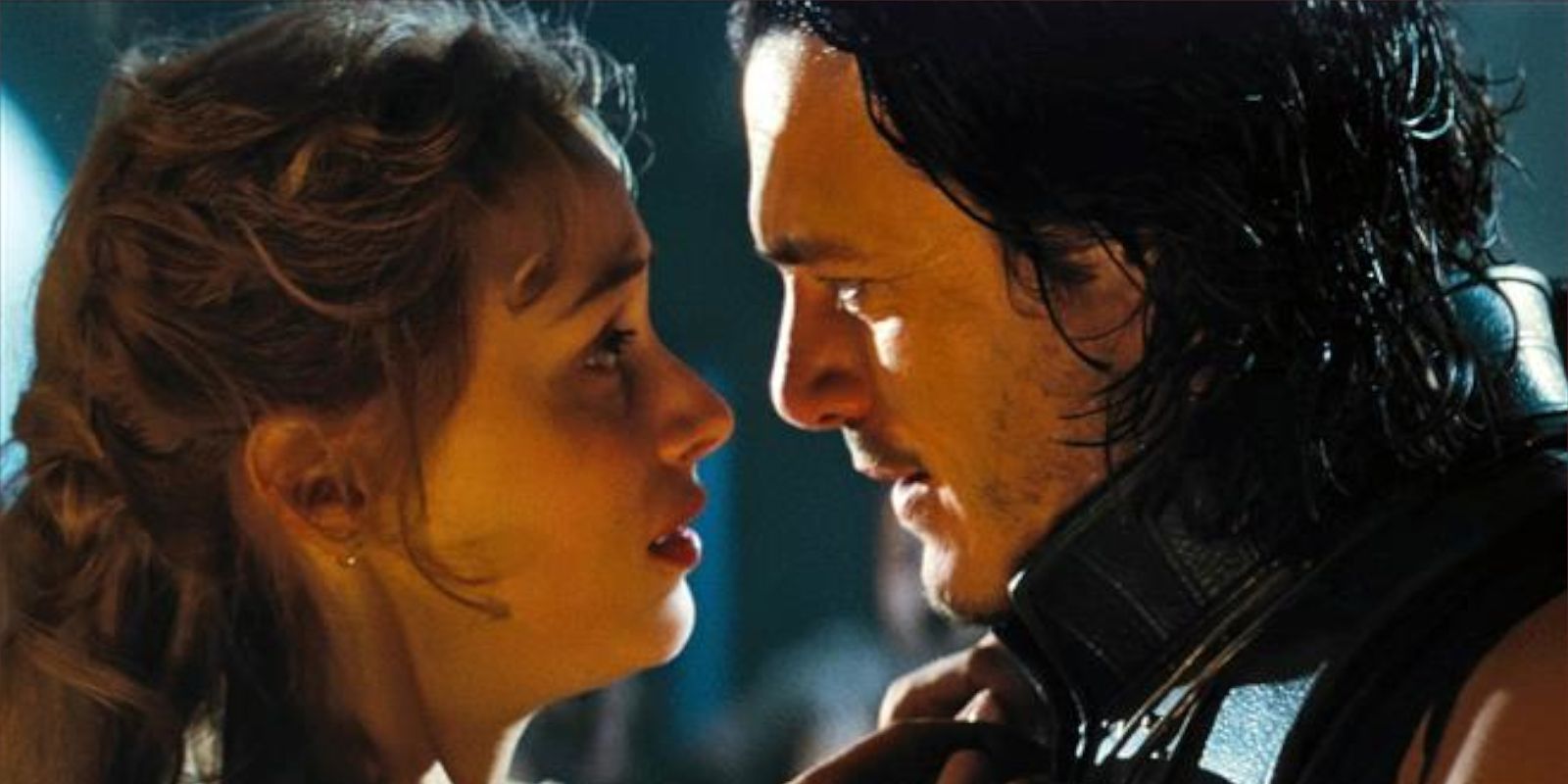 After gaining monstrous power from the master vampire, Vlad the Impaler does everything possible to protect not only his kingdom but his loved ones. His adoration for his wife knows no bounds as she and his family remain the number one priority throughout as he struggles with new urges and unwavering strength.
As the first major Dracula solo film since Dracula 2000 starring Gerard Butler, Luke Evan's take on what audiences would know as Vlad the Impaler was one that came with empathy and compassion. What makes that stand out from other portrayals is that Evans' portrayal goes against the more self-centered interest shown in more formulaic vampire movies.
Kiss of the Damned (2012)
Streaming On Amazon Prime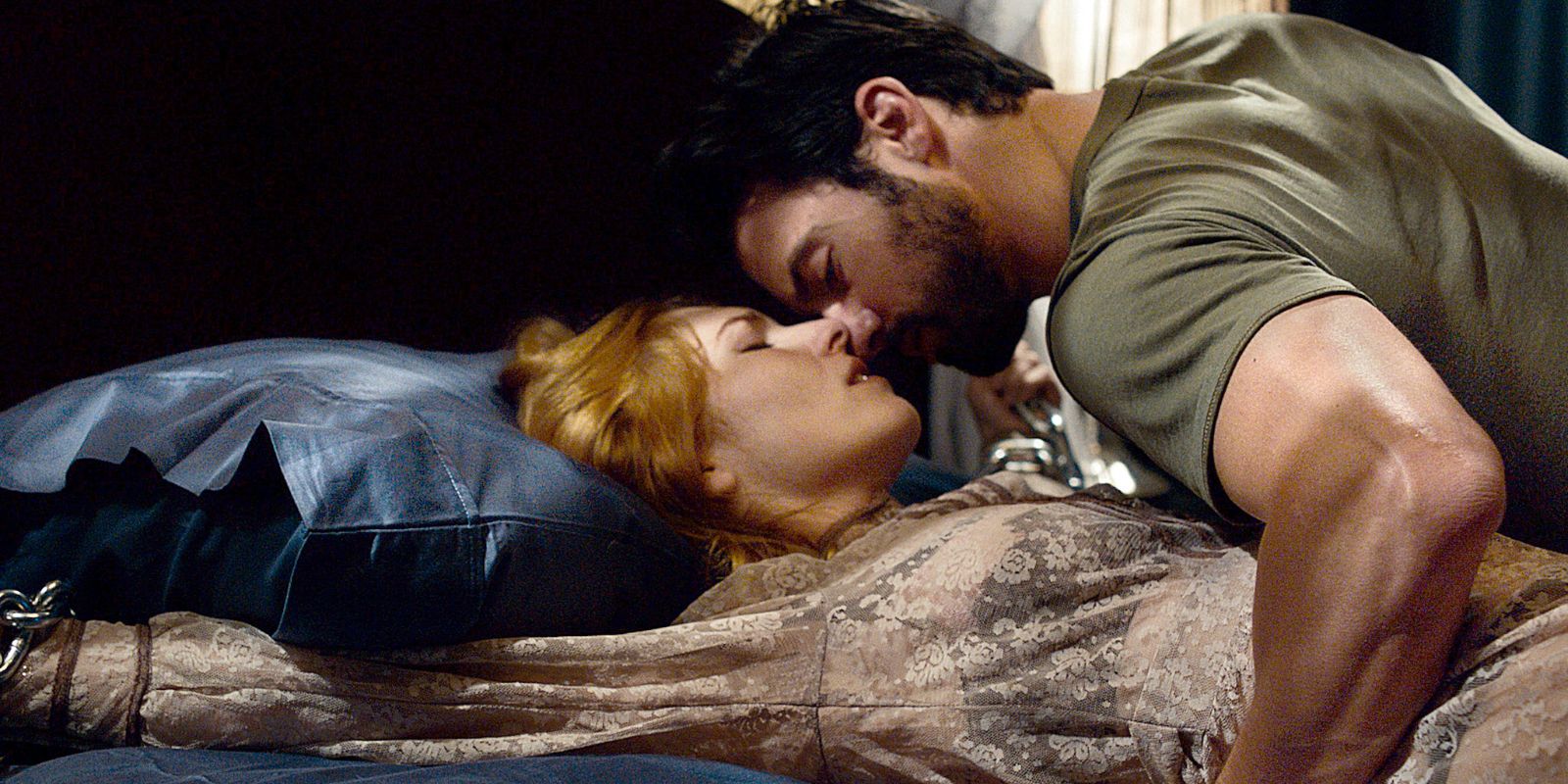 Milo Ventimiglia is seen in Kiss of the Damned as a lonely screenwriter who happens to come across a woman named Djuna and falls in love, but she confesses to him that she's a vampire. Wanting to spend the rest of their lives together, he willingly joins her in becoming one.
Though the story may seem cliché, it's not until Djuna's sister visits and unleashes havoc among their love and other vampires that the film reaches a new wave of thrills. In a battle of morals, everything begins to unwind via the romance and drama that fuels the fires throughout, and its inspirations from older gothic films make Kiss of the Damned a moody watch.
Hotel Transylvania (2012)
Streaming On Hulu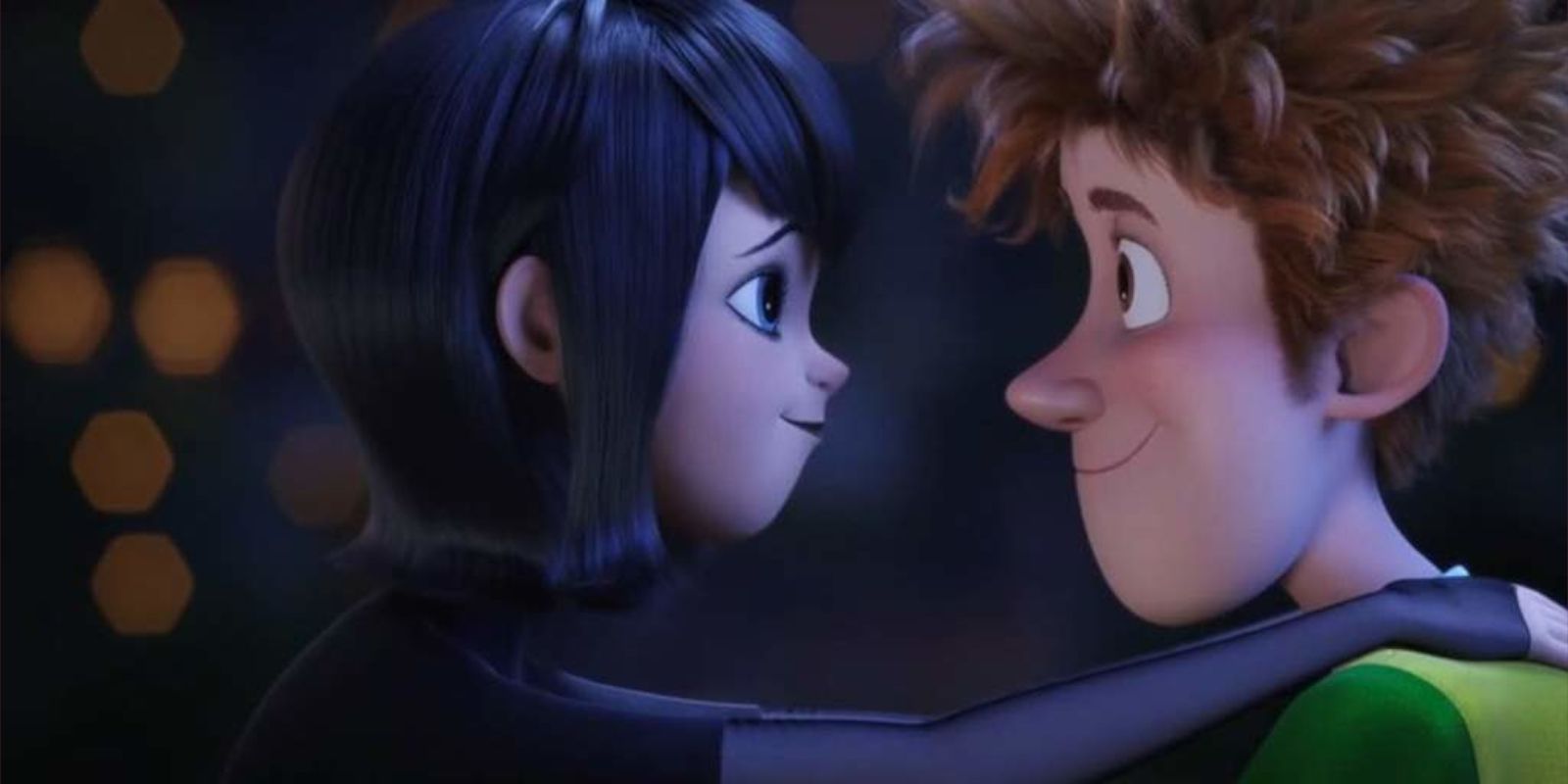 The Hotel Transylvania series has become a popular comedic franchise with a narrative told through fantastic and charming animation. The first film saw Dracula's daughter, Mavis, celebrating her birthday before a human accidentally finds the monster-only hotel and falls in love with her.
RELATED: 10 Movies To Watch If You Like Hotel Transylvania
Because Dracula is protective of her, conflict arises as she runs away with her new love, Jonathan, and Dracula is left to deal with the idea of having his daughter cross over to the human world unprepared. It's a touching film that uses monsters as love interests with humans as a way to convey the message of "love is love" and that it's what's on the inside that counts.
Underworld (2003)
Streaming On Hulu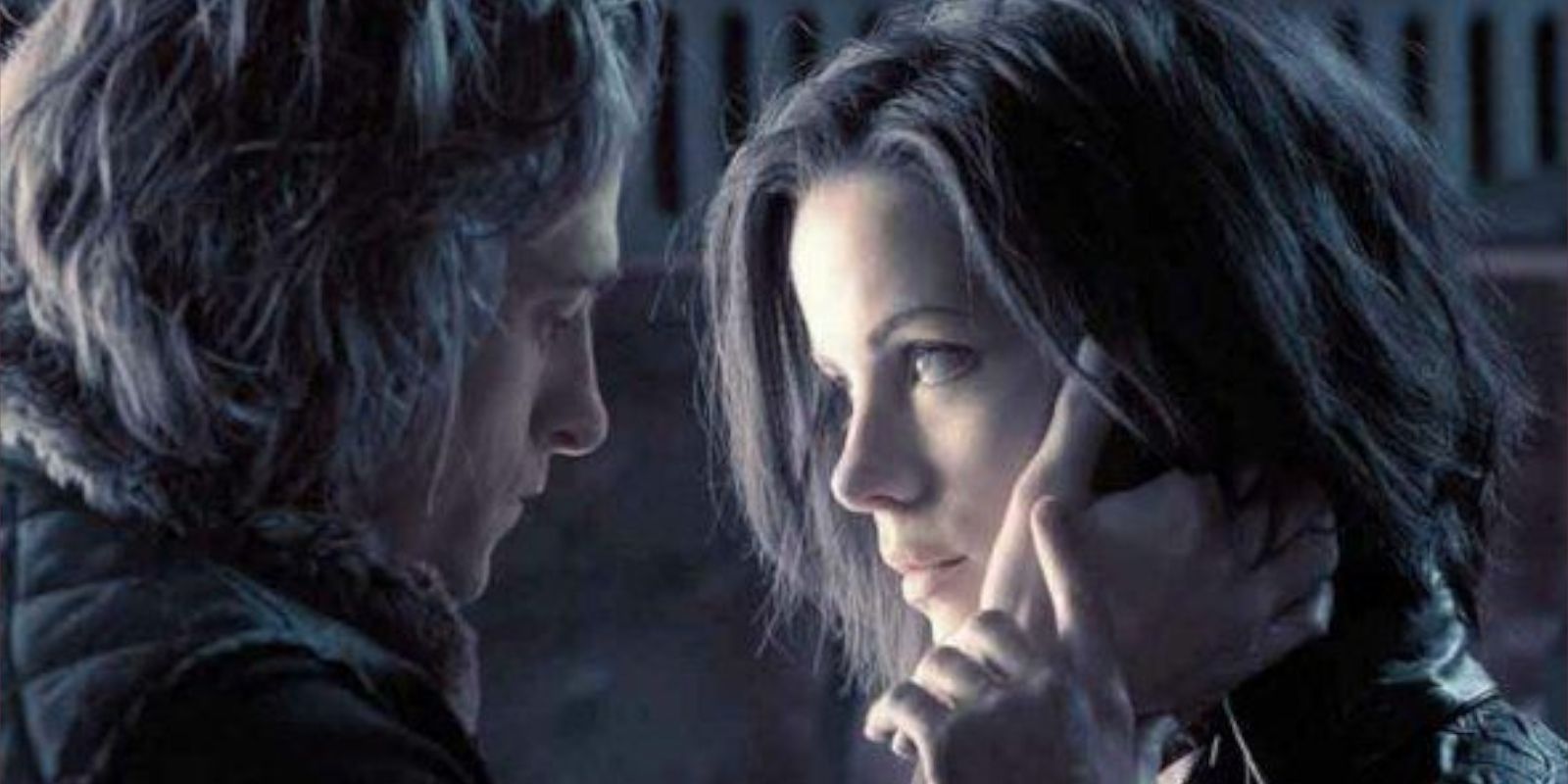 The age-old tale of vampires and werewolves has always remained consistent due to their compelling rivalries and lifestyles, but it's the concept of half-breeds and the politics therein that fascinate literary works and film. Underworld wonderfully encapsulates a believable world involving the two, seeing a vampire warrior named Selene fall in love with a human that would become an anchor for the narrative throughout the series.
Underworld has been immensely influential for the vampire genre as a whole, and its cast of characters that see large development throughout is consistently captivating as love does its best to conquer all, though generations of beliefs will keep some from accepting a romantic involvement such as Selene and Michael's.
Marebito (2004)
Streaming On Amazon Prime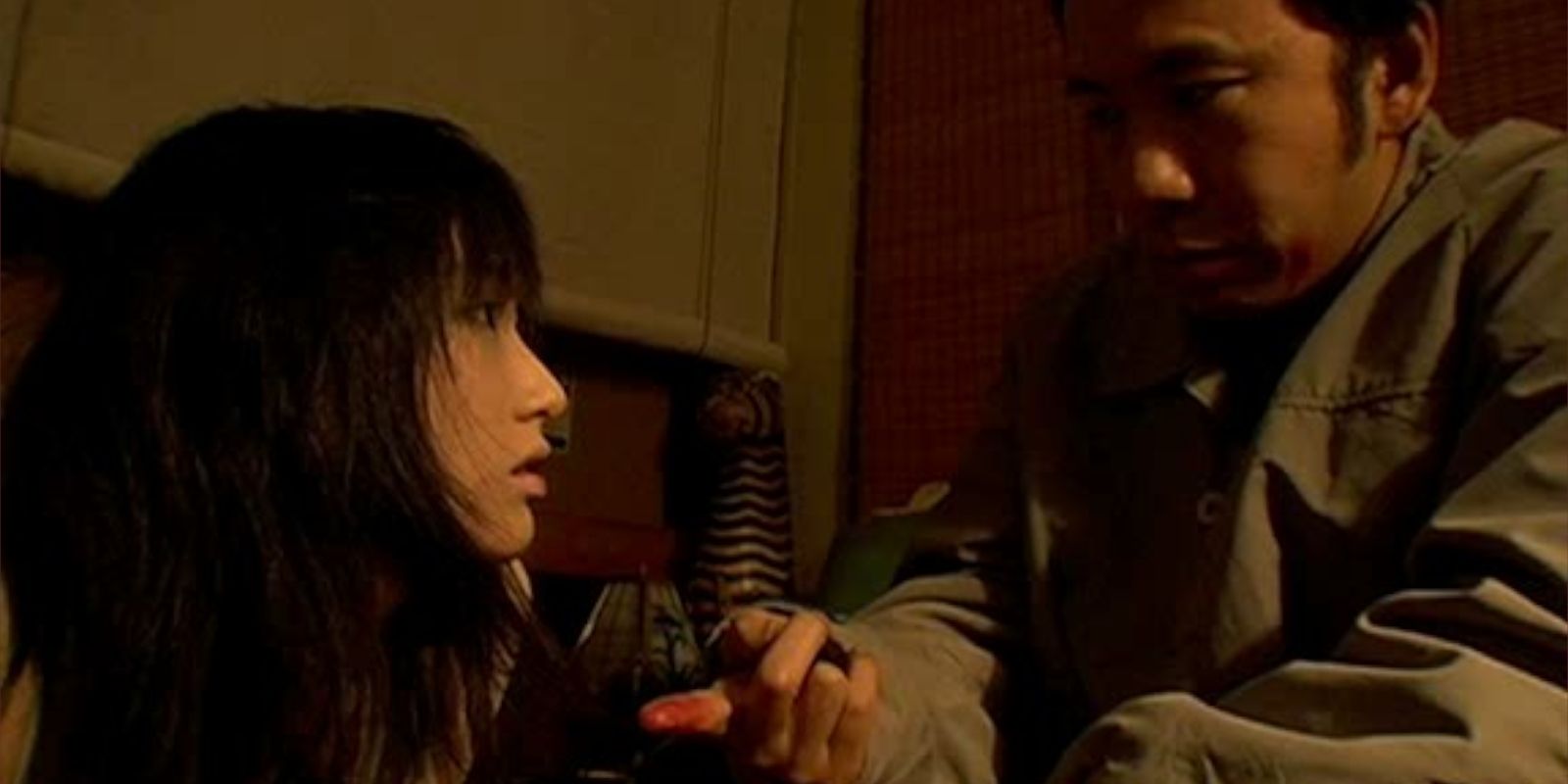 A freelance cameraman's interest in urban spirits leads him to a decrepit subway where he comes across a frail woman in need of help. Among helping her and bringing her back home – all while documenting the occasion – he quickly realizes that she's not what she seems.
Marebito is an odd mix of horror, romance, and light found-footage elements that all compile into the man's story of a vampire he begins to develop feelings for as he helps her recover. Going against his morals to bring her the sustenance she needs – even sacrificing his own blood – it becomes a tumultuous tale of right and wrong and how upbringings that have cemented themselves into one's psyche can get in the way of love.
Let The Right One In (2008)
Streaming On Hulu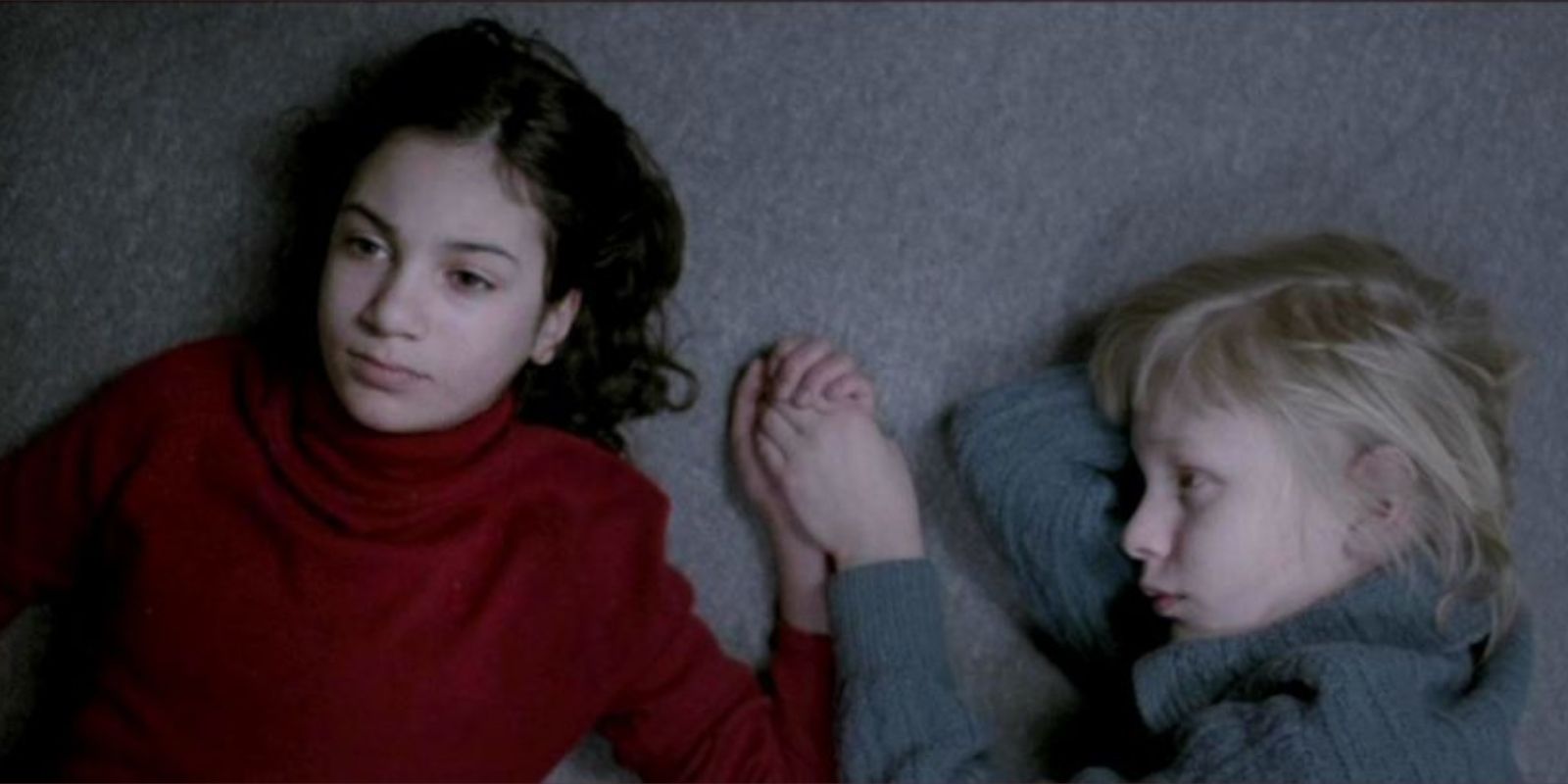 Romance in films typically comes in the way of teenagers or adults finding their place in life and who they are as a person, but the famous award-winning Swedish film Let The Right One In takes the concept of love through the perspective of a young boy who has known nothing but abuse and neglect.
RELATED: 10 Beloved Foreign Horror Films That Would Make Great TV Shows
The dichotomy of values and lifestyles between the boy and his newfound love who happens to be a young vampire is one that is as odd as it is satisfying. As they help each other become more accepted and overcome the trials of their day-to-day lives, a clever yet fantastic story unfolds that is seldom seen in cinema to this day.
Only Lovers Left Alive (2013)
Streaming On Hulu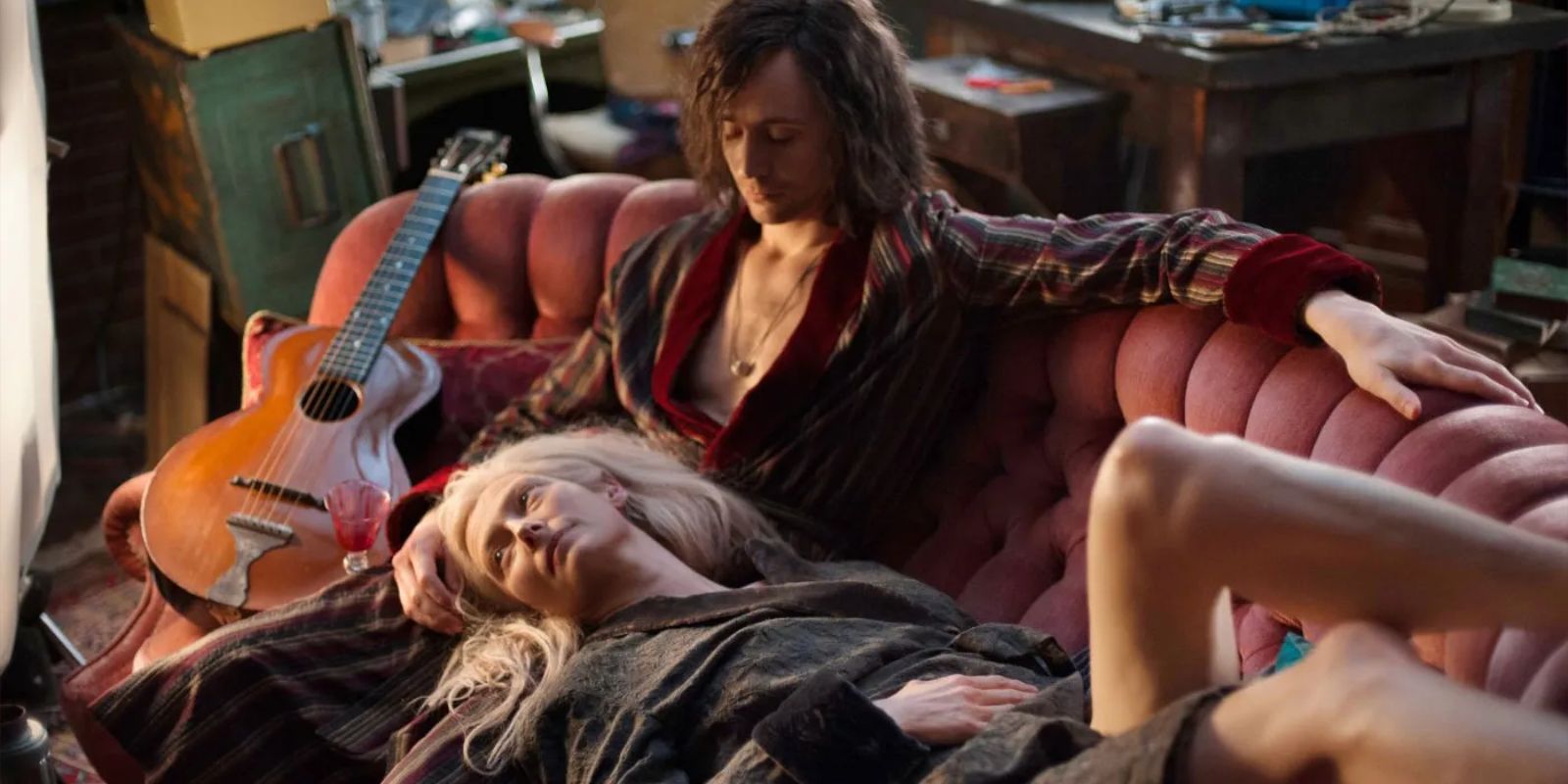 Tom Hiddleston and Tilda Swinton may be powerful entities looking to overtake and protect the world respectively in the MCU, but in an alternate universe, they find themselves as immortal vampires and lovers as seen in Only Lovers Left Alive. The film sees the two unhappy about the modern day, but things begin to worsen once family visits and is out of control.
With an 86% on Rotten Tomatoes, Only Lovers Left Alive is a very different take on what audiences typically know vampires to be like, going against the usual rules of vampire movies, but this refreshing take is one of the reasons why the film sticks out so much within the genre, hosting real-world qualities while focusing on the downsides of living for centuries with no end in sight.
Byzantium (2012)
Streaming On Amazon Prime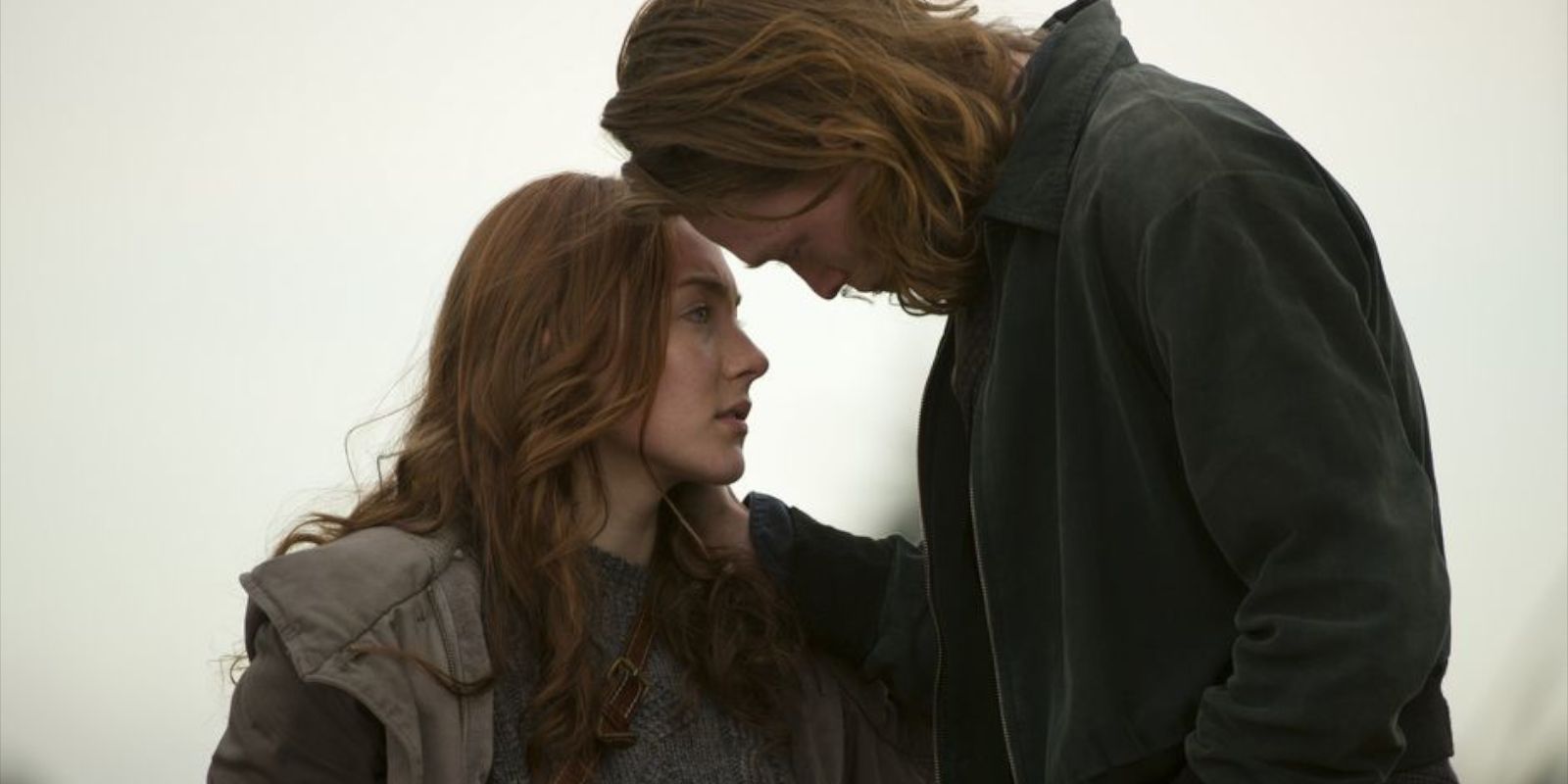 Referred to as "wonderfully acted for post-Twilight vamp lovers" in a review by Metro, Byzantium sees a cast led by Saoirse Ronan and Gemma Arterton that has them living in secret and from place to place before Ronan's character, Eleanor, meets a human by the name of Darvell that she develops feelings for.
Despite Arterton and Ronan sharing a mother-daughter relationship, they have different ways of going about getting blood to survive, and centuries of living certain ways cause a lot of turmoil to build throughout the film as the testament of love is on the line.
A Girl Walks Home Alone At Night (2014)
Streaming On Amazon Prime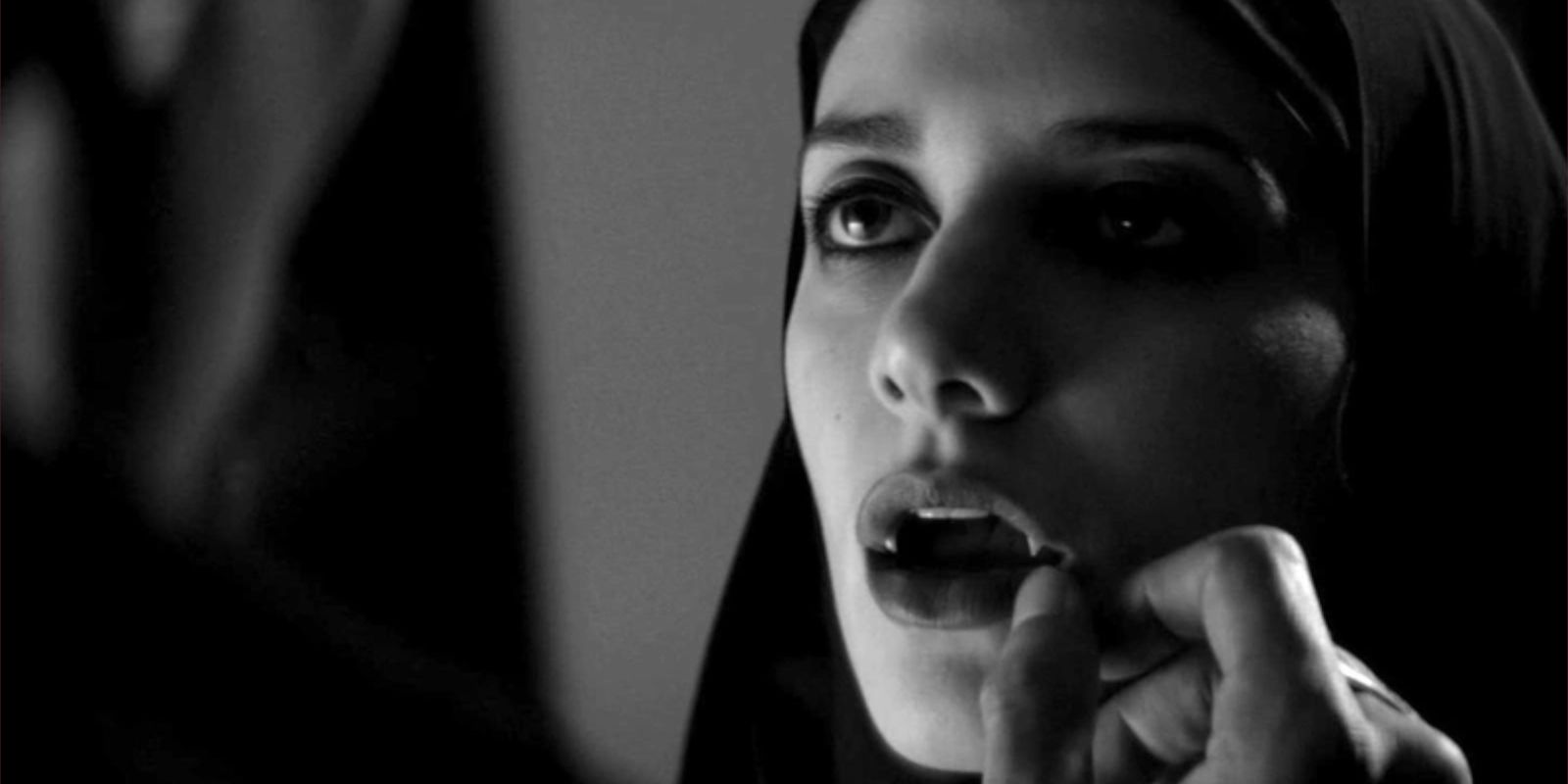 Known as the "first Iranian Vampire Western", A Girl Walks Home Alone At Night is an immensely atmospheric film that uses minimalism in the most sophisticated of ways to give a refreshing and unique take on a vampire story, avoiding the most common vampire tropes. The black-and-white film follows a lonesome vampire in a terrible town, but one night while hunting finds someone that piques her interest.
A Girl Walks Home Alone At Night isn't as explicit in its narrative as most other romance films tend to be, however, and the lovers never actually show any sort of intimacy with each other, yet it's conveyed through tones, subtle actions, and imagery within the film that they very much hold one another close, showing a raw emotional approach to love and how it evolves.
NEXT: 10 Best Romantic Horror Movies (Ranked According To IMDb)