Princess Margaret, Queen Elizabeth's younger sister, struggled to find her place in the monarchy after her father passed away and her sister became Queen. She spent the first two seasons of The Crown figuring out who she is and how to escape her sister's shadow.
Updated on November 18th, 2022 by Jordan Iacobucci: Princess Margaret continues to be one of the many highlights strewn throughout The Crown. First portrayed by Vanessa Kirby and then by Helena Bonham Carter, Margaret is always great for a memorable turn of phrase. Now, with Lesley Manville taking over the role for the newly released fifth season, fans can look back and relive the very best quotes from the lively Princess Margaret.
"Vidal Baboon?"
2×05: "Marionettes"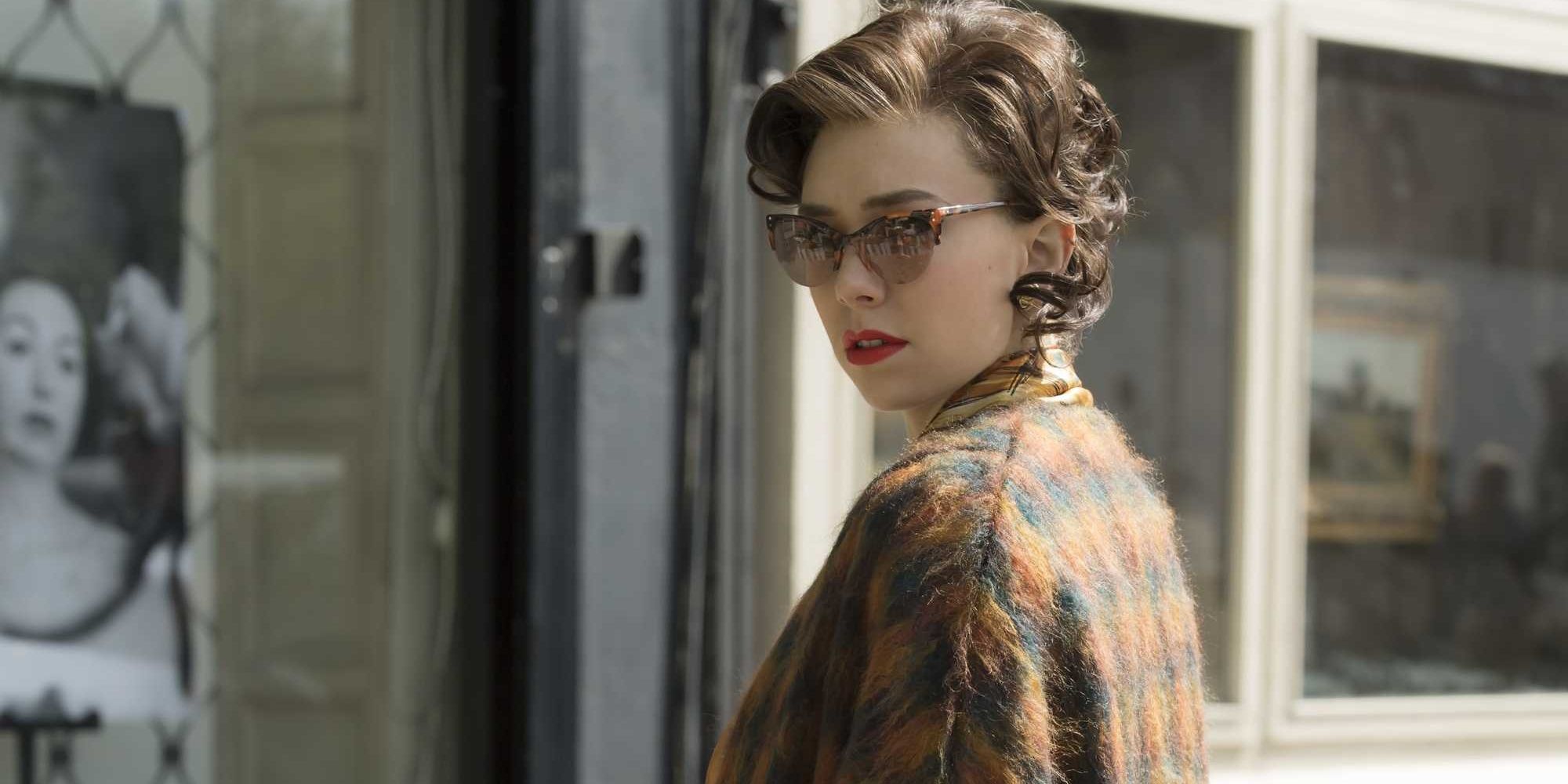 Princess Margaret debuts a modern new haircut in the second season episode, "Marionettes." When Prince Philip asks for the name of her stylist, Margaret struggles to remember. "I want to say Victor Gabon, but that's not quite right," she says, eyes drifting toward the ceiling. "Vidal Baboon? Yes, I think… He talked endlessly about hair as a geometric art form."
Not only did Margaret butcher the name of a legendary hairstylist and made it look graceful between drags of her cigarette, but she also dropped a neat little note about Vidal Sassoon for viewers to use at their next cocktail party.
"Time… It Scares Me. It Fills Me With Dread."
4×07: "The Hereditary Principle"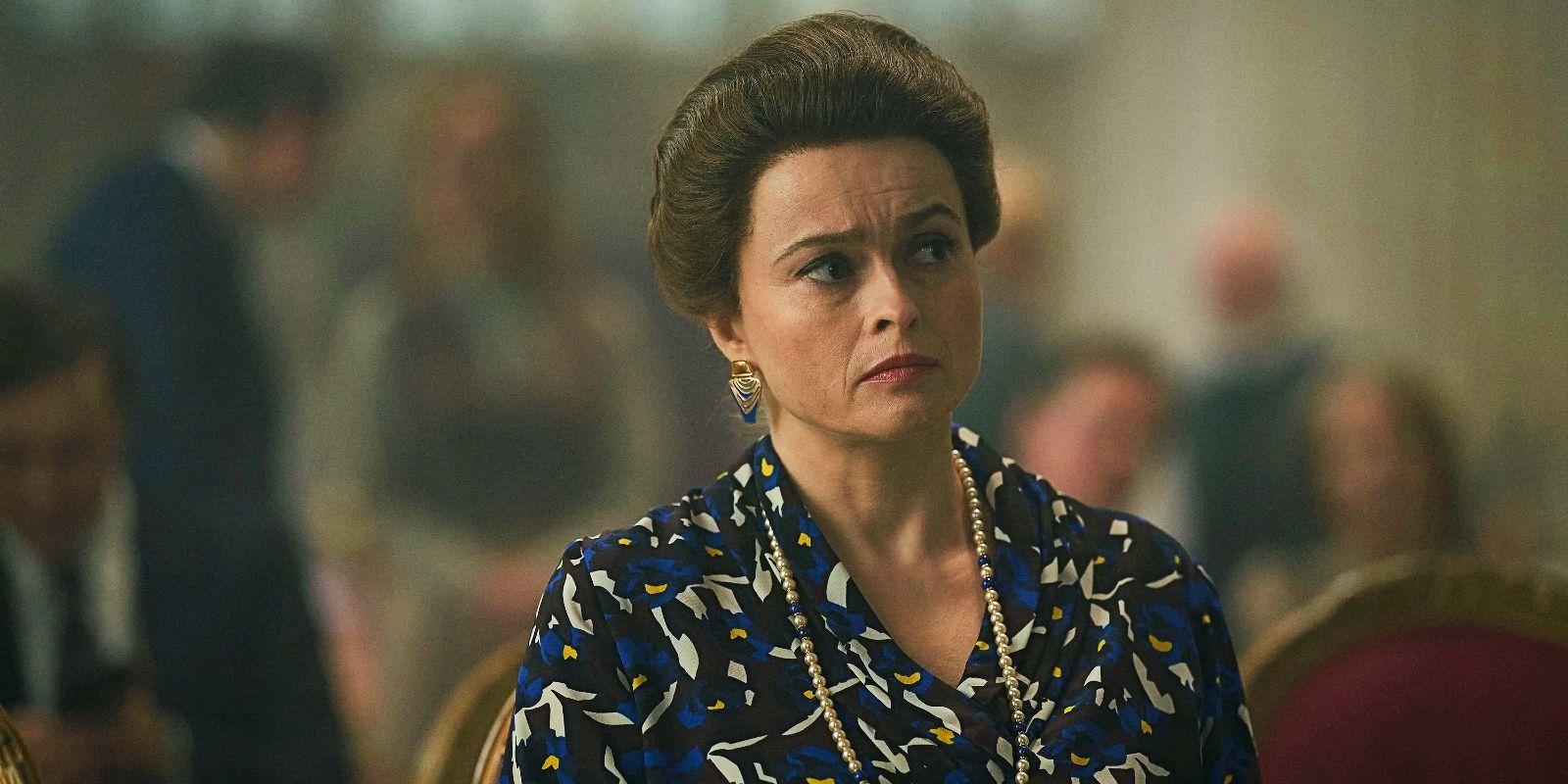 After spending quite some time struggling with her self-identity following her divorce and suicide attempt, Princess Margaret comes to Queen Elizabeth in hopes of attaining a real job in the Royal Family. However, she is met with resistance and, when prompted to instead spend more time pursuing her hobbies, she tearfully responds that time is her enemy.
Coming to Elizabeth with this request was Margaret's last resort to avoid descending into a deeper pit than the one she already found herself in. Tragically, the princess understood her own weaknesses well enough, but could not convince her sister to help her overcome them, making this a haunted line indeed.
"But Margaret Is My Joy."
1×08: "Pride And Joy"

Elizabeth's responsibilities as Queen created a wedge between the royal sisters. Each one is envious of what the other has. For Elizabeth, Margaret's freedom to live life on her own terms looks like heaven. For Margaret, the clear set of rules Elizabeth follows as a monarch is something she longs for as much as the spotlight.
When reminiscing about their father, the sisters have slightly different memories of what he always used to call them. "Elizabeth is my pride and Margaret is my joy," Elizabeth says, only for Margaret to correct her: "But Margaret is my joy" and apologize for having to claim the few victories she's left with as the spare princess.
"Quite Right. Grain And Grape Don't Mix."
2×01: "Misadventure"

After a late night out on the town, Margaret is rudely awakened by a phone call at 11 o'clock. It's her sister, asking her to come over for brunch. Margaret shows up hungover and, as Elizabeth observed, possibly still drunk. She recounts the events of the previous night and resolves to be more careful when mixing grain and grape in the future.
When questioned about her drinking habits, Margaret retorts that she is, in fact, drinking more, mainly because she is less happy than she used to be, mainly because Elizabeth denied her marriage to her perfect match, the late King's former equerry, Peter Townsend.
"It Lifted The Spirits And Made One Want To Kill Oneself."
2×04: "Beryl"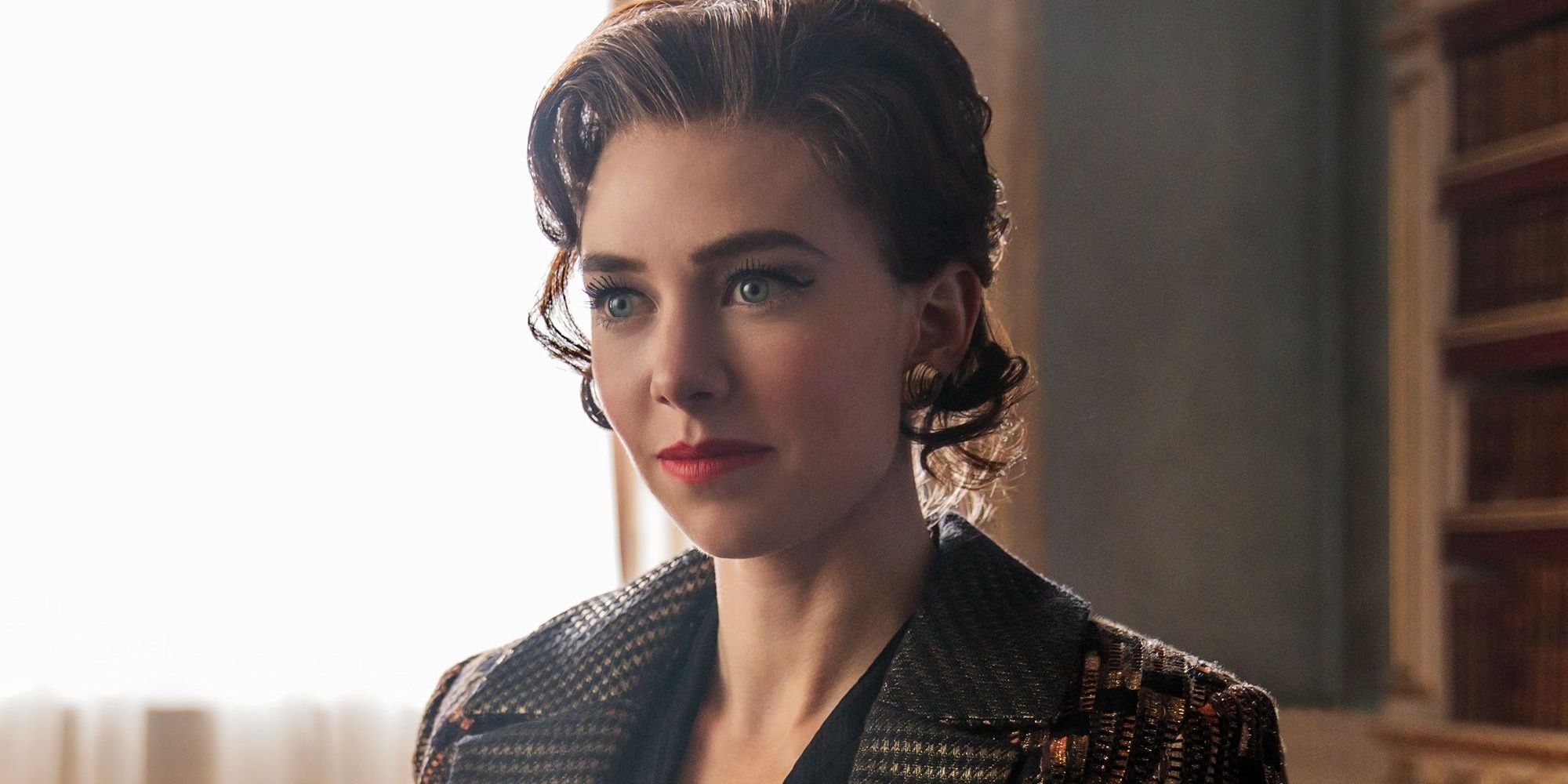 "Beryl" showcases more sassy moments from Princess Margaret, notably one at a friend's wedding at the beginning of the episode. By this point, Margaret has had no luck in love: she was denied permission to marry her perfect match without renouncing her royal status, and no one else seemed to want to take her on.
Even Billy Wallace, who offered to marry her in the spirit of consolidating their friendship, ended up disappointing her. It's no wonder that Margaret was so unhappy, drinking to excess and destroying everything in her bedroom. Weddings can be a sobering reminder that one is very single. We've all been there.
"This Really Is Plumbing New Depths Of Banality."
3×04: "Bubbikins"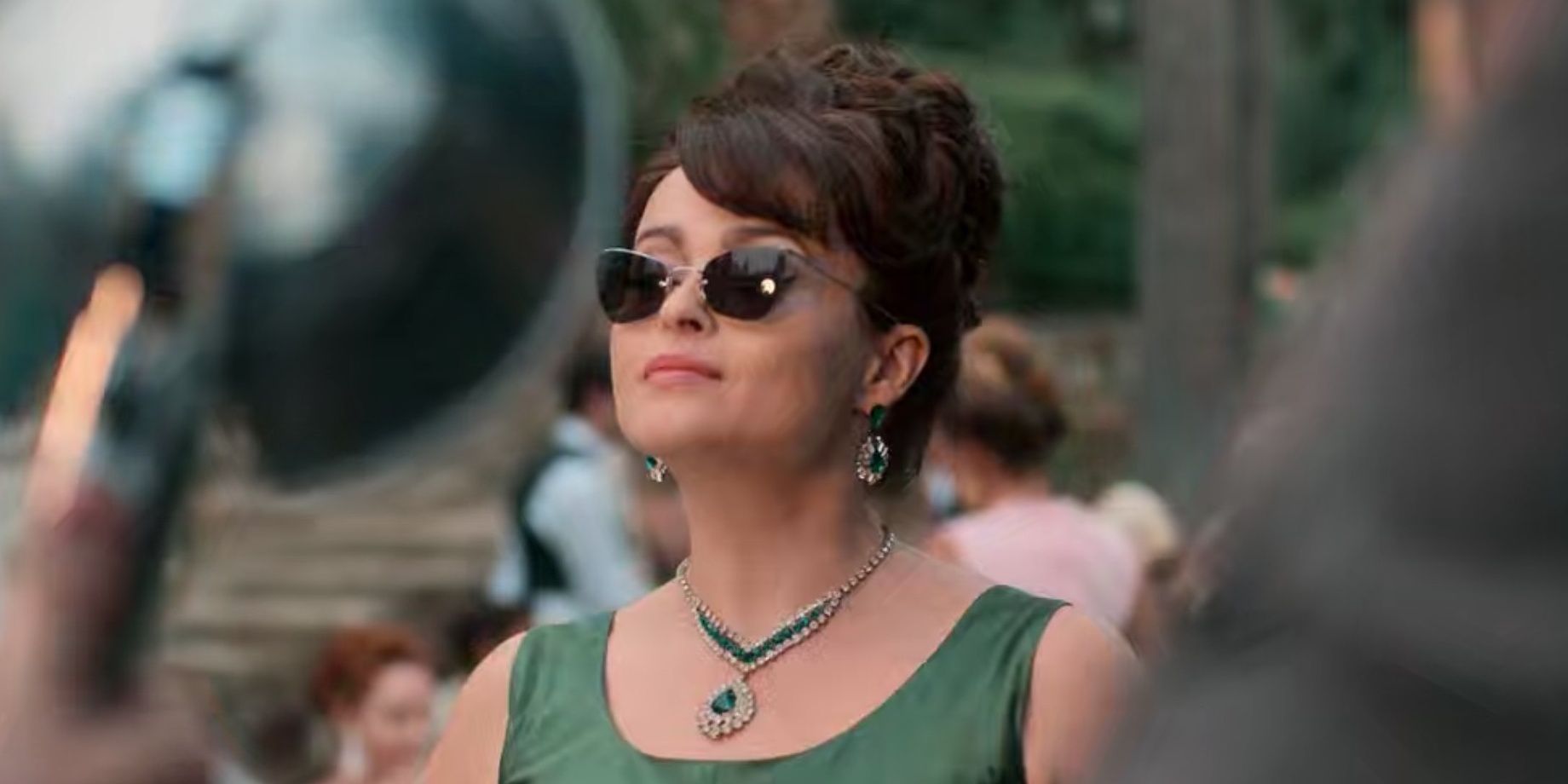 In the Season 3 episode "Bubbikins," the Royal Family agrees to become the subject of a documentary depicting their everyday lives. While being filmed watching television, Princess Margaret remarks on just how bizarre and useless such footage would be.
Unlike certain other members of her family, Margaret consistently proves that she is unafraid to speak her mind, openly disparaging Philip's idea to make the Royal Family seem normal and accessible. As always, Margaret was eventually proven right, with the documentary becoming a laughingstock throughout the country.
"When Was The Last Time You Even Went To The Theater?"
2×08: "Dear Mrs. Kennedy"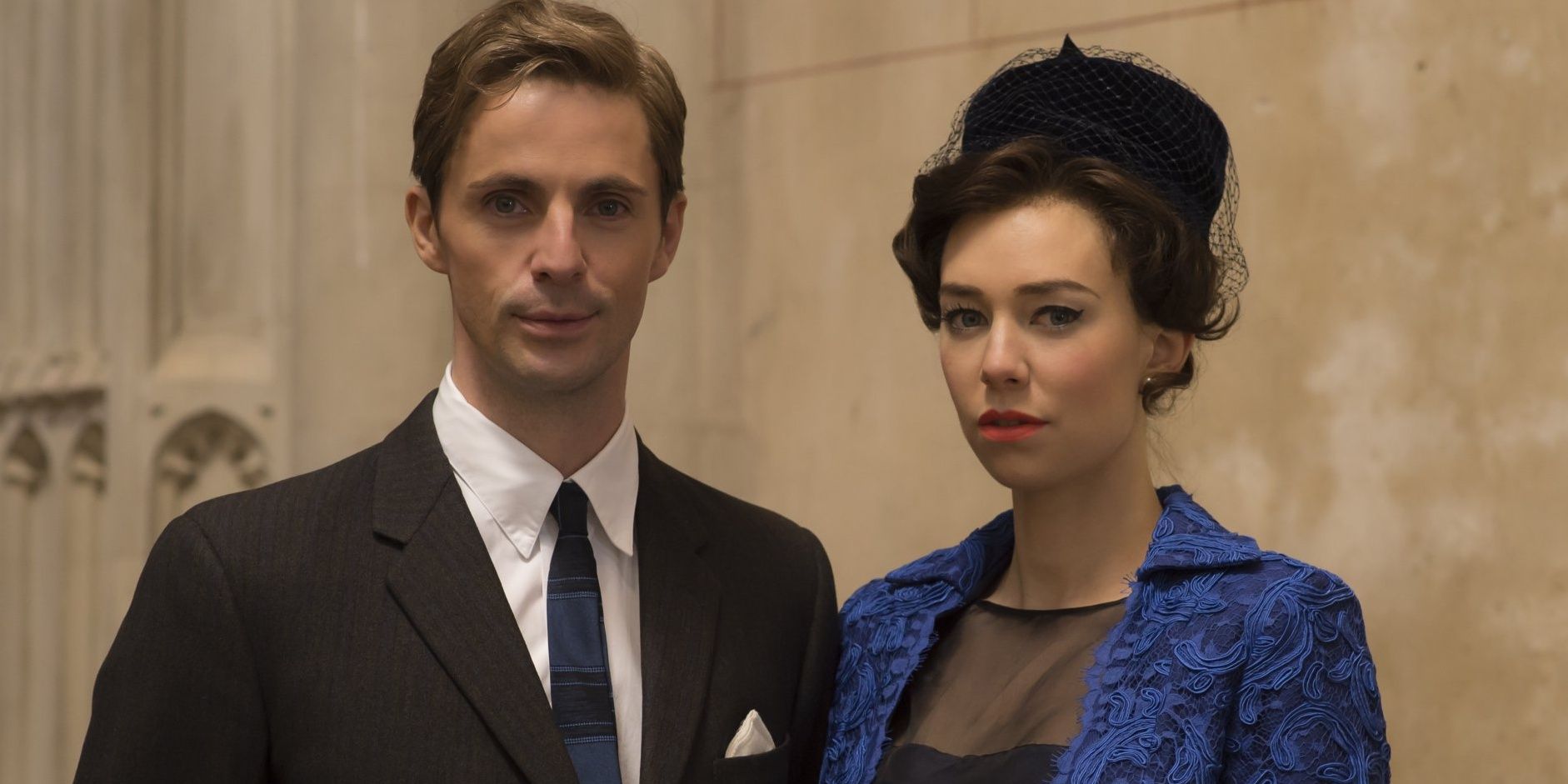 "When was the last time you even went to the theater? Or a gallery? Or even read a book? Oh, you're a savage."
Queen Elizabeth's two main interests are dogs and horses, standard aristocratic pastimes that Margaret finds unbearably boring. Compared to the rest of her family, Margaret is much more cosmopolitan and keeps up with the latest and greatest in arts and entertainment.
In "Dear Mrs. Kennedy," Margaret pokes fun at Elizabeth for not recognizing Tartuffe as a very famous French play by Moliere — not, as Elizabeth guessed, Pissarro, who is a painter. The scene takes place at the stables, where Margaret sports a trendy cat-eye while practical Elizabeth keeps her hair covered under a handkerchief.
"You Fail To Protect Me. I Will Fail To Protect You In Return."
1×10: "Gloriana"

"Gloriana" opens with a flashback to 1936, when Prince Edward abdicated the throne in order to marry Wallis Simpson. This leads to a falling out with the rest of his family, including the future King George VI, who calls Elizabeth and Margaret to his office and makes the girls promise never to let one another down.
That promise had already been put to the test several episodes prior, in "Gelignite," when Elizabeth initially grants her blessing for Margaret and Peter Townsend to marry but later makes them wait two years, with Peter posted abroad in the meantime without so much as a word to Margaret. With this betrayal in mind, Margaret promises to honor the pact in reverse.
"I Know I Appear Strong, But I'm Not."
1×09: "Assassins"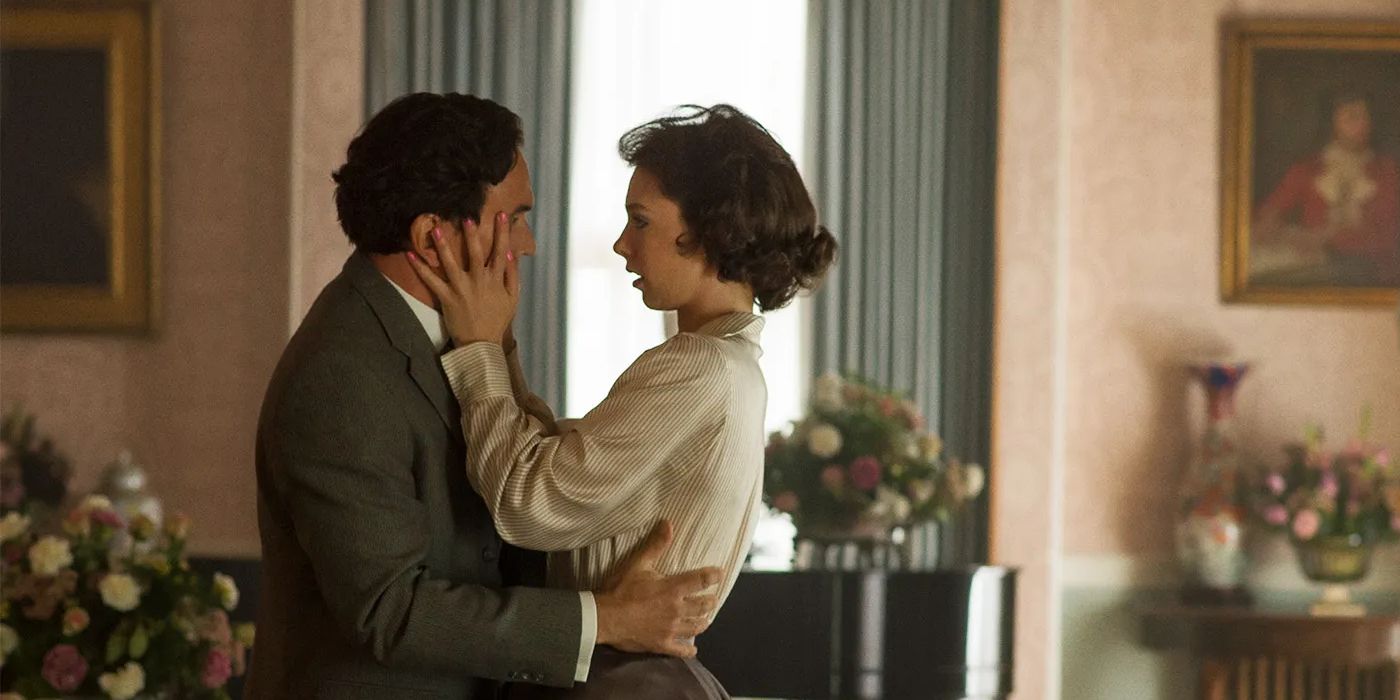 "I know I appear strong, but I'm not. Peter is the only one who knows how to calm me, to reassure me, protect me."
In "Assassins," Elizabeth finally decides whether to allow Margaret and Peter Townsend to wed. Unfortunately for the couple, the Royal Marriages Act also required the approval of both houses of Parliament, an impossible feat with so many cabinet members morally opposed to the marriage. Elizabeth's hands are tied, and Margaret is devastated when she gets the news.
This line reveals Margaret for who she truly is beneath all the titles and jewels: a lonely young woman who feels abandoned by everyone around her. Her sister and mother both prioritize their royal duties over her happiness and well-being. Her dear father has passed away. And now she no longer has the one person in her life to keep her sane throughout all the tumult.
"Give It A Bit More Color. Make It Feel A Bit More Like Me."
1×08: "Pride And Joy"

In "Pride and Joy," Margaret carries out some royal duties while Elizabeth is on tour. The episode highlights the differences in Elizabeth's and Margaret's personalities and approaches to royal life. Elizabeth insists that a monarch should be empty and silent, devoid of character to provide a stable figurehead for the people.
Margaret finds this silence to be unbearable, asking what the point is of being Queen if one isn't allowed to shine. She performs her role as substitute queen with a little too much character, asking her courtiers to edit speeches and switch out tiaras to fit her more showy personality.
"Love Is A Tender Kiss For Most People…"
4×07: "The Hereditary Principle"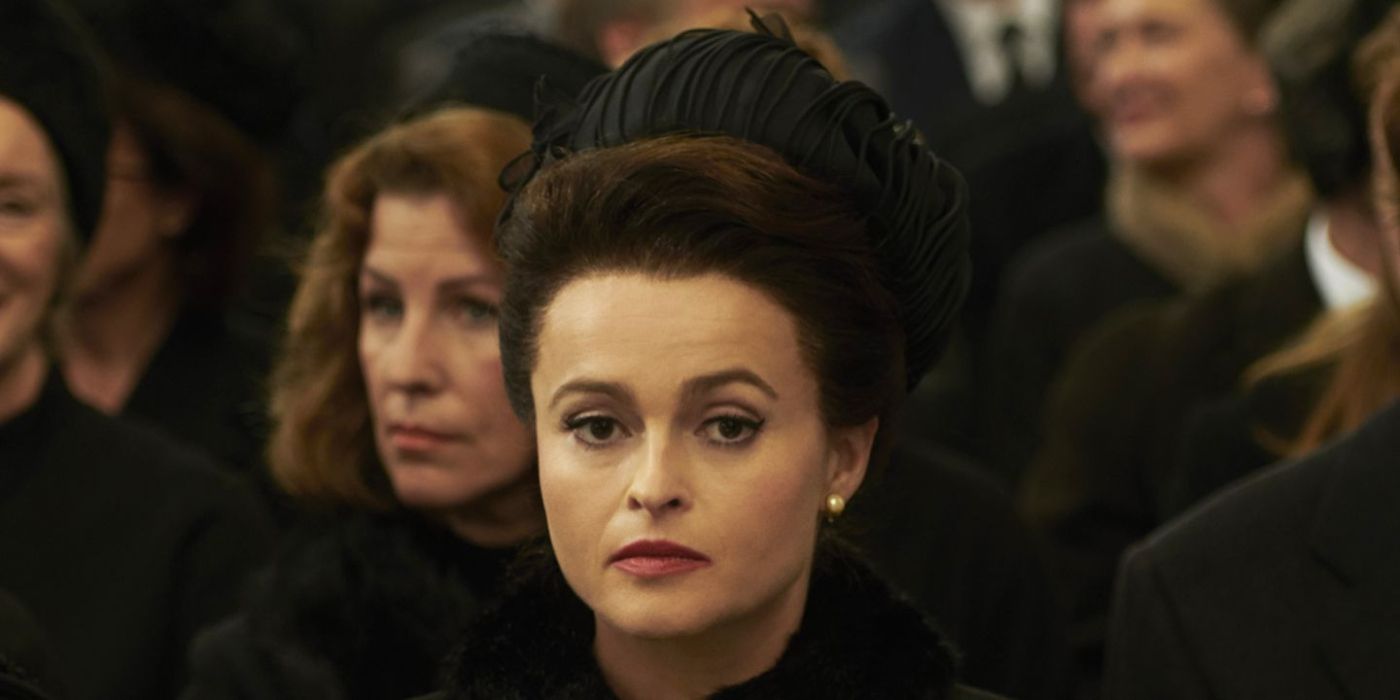 "Love is a tender kiss for most people. For me, she saves her sharpest axe."
In the abundantly tragic episode "The Hereditary Principle," Margaret laments about her failing love life after her divorce from Anthony Armstrong-Jones. Though Elizabeth encourages her to keep trying, Margaret waxes eloquent, claiming that love has never been kind to her.
Margaret's all-too-true statement is the product of decades of heartbreak and unhappiness, as the princess slowly began to realize that she would never have the fairy tale ending she had always dreamed of. Instead, she seemed destined to suffer heartbreak after heartbreaker for the rest of her days.
"[I Am] Free To Live, To Love, Free To Break Away."
2×07: "Matrimonium"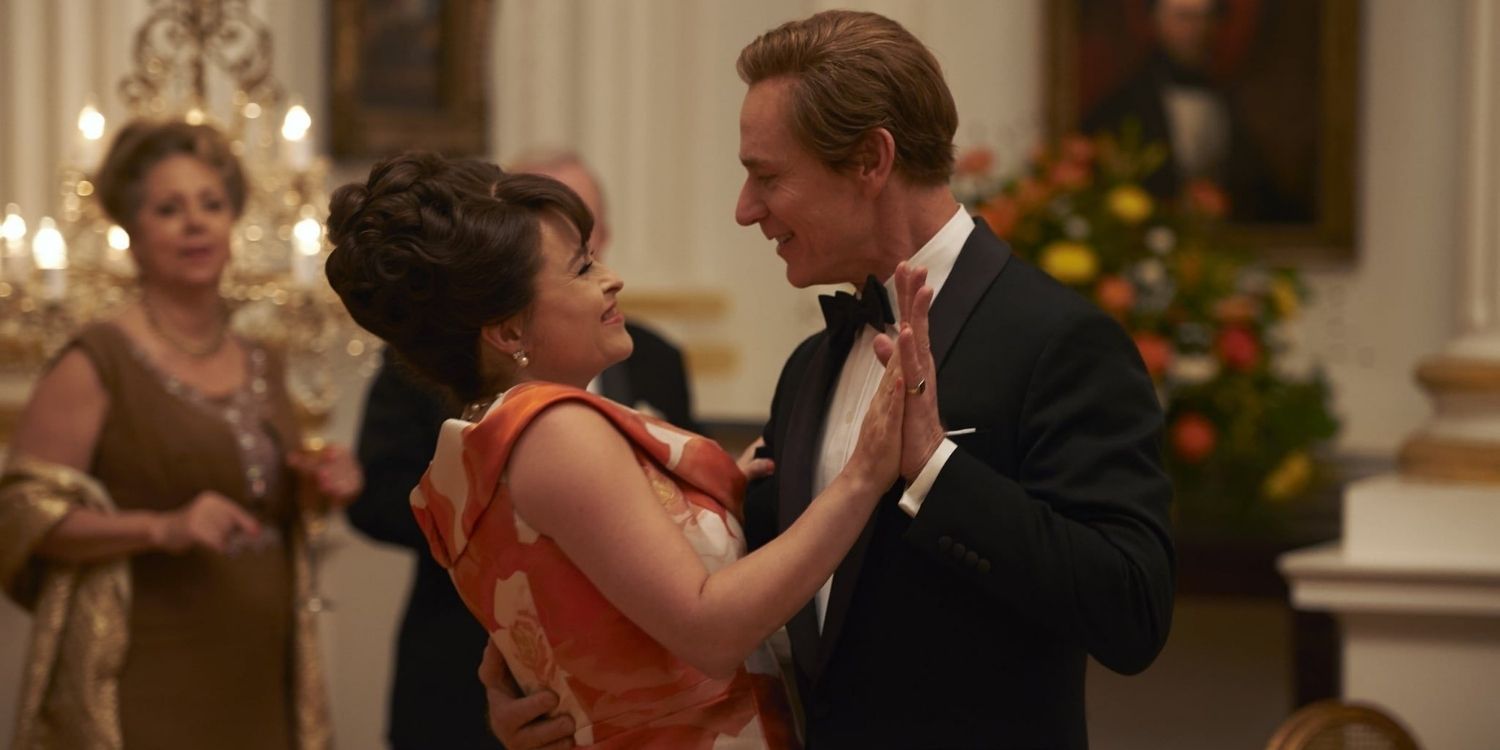 "At long last, I know who I am and what I represent…above all, a woman who is free. Free to live, to love, free to break away."
The passionate romance between Princess Margaret and photographer Anthony Armstrong-Jones is one of the most exciting parts of The Crown's second season. When Margaret and Tony decide to marry, Margaret is adamant that her sister and the crown will not interfere with her life plans as they did before.
Visiting Elizabeth soon after the birth of Prince Andrew, Margaret makes it clear that she will marry Tony if it's the last thing she does — whether Elizabeth approves or not. She also makes it clear that she will be pursuing a more modern lifestyle than the rest of her tradition-bound family.
"Out Of The Acorn Of A Simple Kindness…"
5×03: "Mou-Mou"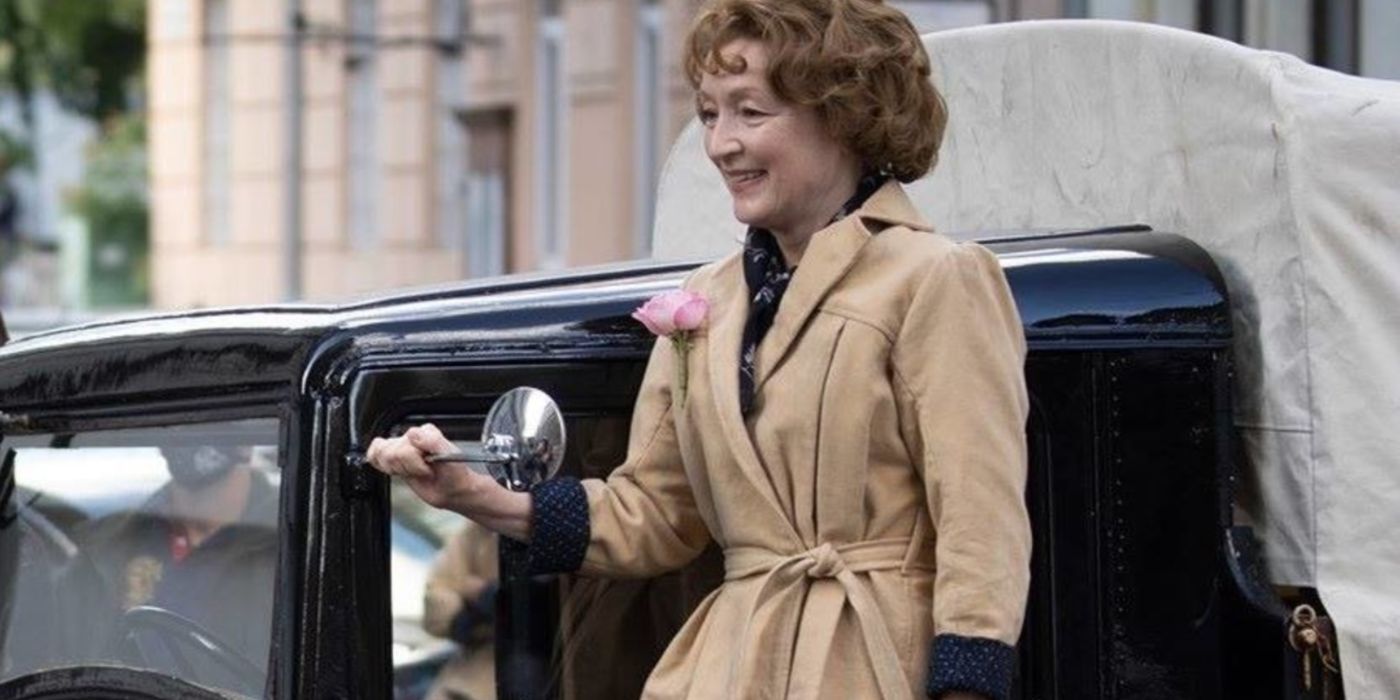 "Out of the acorn of a simple kindness, an oak tree of happiness will grow."
Lesley Manville takes over the role of Princess Margaret in Season 5 of The Crown, lending a new level of depth to the already fascinating character. While observing Princess Diana's burgeoning friendship with Mohamed Al-Fayed, she speaks quite poetically to her sister about the nature of kindness.
While Margaret was not exactly Diana's friend, she did seem to have some level of sympathy for the younger princess, who felt ostracized by the Royal Family. In this moment, Margaret seems to acknowledge Diana's keen way with people, earning their love through her unerring kindness.
"You Get To Be Eternally Grateful."
2×04: "Beryl"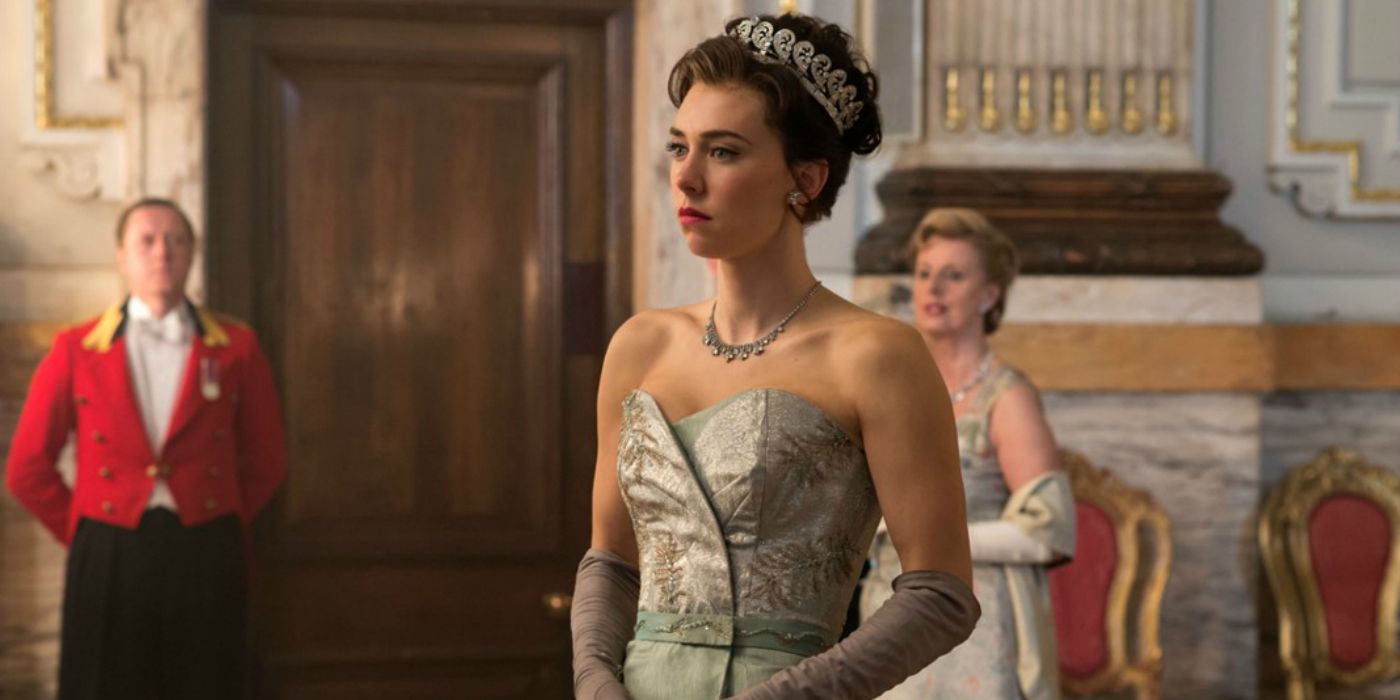 "People like you don't get to insult people like me. You get to be eternally grateful."
Margaret does not mince words when breaking off her relationship with her almost-husband, Billy Wallace. After Billy fails to show up to Elizabeth and Phillip's 10th-anniversary party where Margaret had planned to announce their engagement, she finds him at home, in bed, injured from a drunken duel over his unchivalrous behavior.
The rest of the scene is something to behold. "You've got quite the way with women," Margaret sneers. "Take a look at this face. A picture of disappointment and disgust. This is the look that every woman you know will come to share. This is what the next forty years of your life will look like." That's the last we ever see of Billy. There's no coming back from that burn.
The Entirety Of The Limerick Contest
3×02: "Margaretology"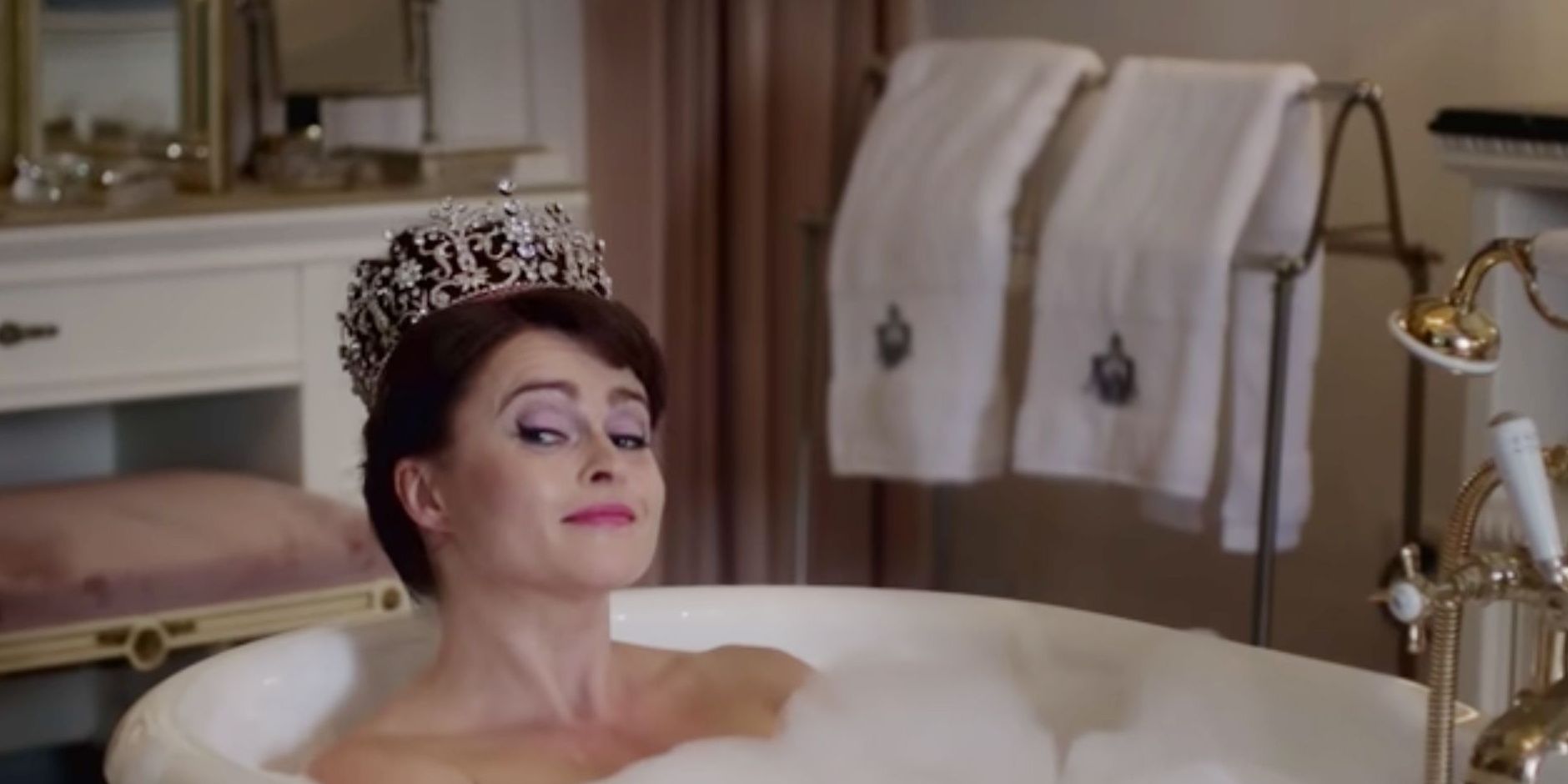 Despite having been born and raised in the famously proper British Royal Family, Margaret has always had a flair for the improper. She shows off this talent during her tour of the USA, finding an unusual friendship with President Lyndon B. Johnson, who engages her in a filthy limerick contest full of unrepeatable phrases.
While many of Margaret's lines during this contest are unsuitable for repetition, they nevertheless perfectly summarize her personality, encapsulating the larger-than-life princess quite deftly. It is in "Margaretology" that the princess truly shines in all her glory.