Warning! SPOILERS for Station 19 season 6, episode 13 ahead.
Station 19 season 6, episode 13 was packed with meangingful twists sure to shape what's left of the season. Over the years, the ABC drama built up storylines consistently in a way that some of the more dramatic developments could in some way be expected, but Station 19 also has a reputation for sending the story in unexpected directions. Station 19 season 6, episode 13, "It's All Gonna Break," included a bit of both types of reveals, which could heavily impact its characters' arcs.
Given how Station 19 established Michael Dixon as a capable villain whose ambition knew no bounds early on, Station 19 season 6, episode 13's ending reveal shouldn't be too shocking. Still, the insidious way in which he presented his proof could let Maya Bishop reverse into her old ways, causing even more problems than those Dixon wished to create. Between this particular development and the other surprising reveals, Station 19 season 6, episode 13 managed to squeeze several twists and turns into a single story.
Related: Why Chief Ross Made Theo Interim Captain In Station 19 (Not Sullivan)
5
Theo's Appointment as Station 19 Captain Could Cause Problems With Sullivan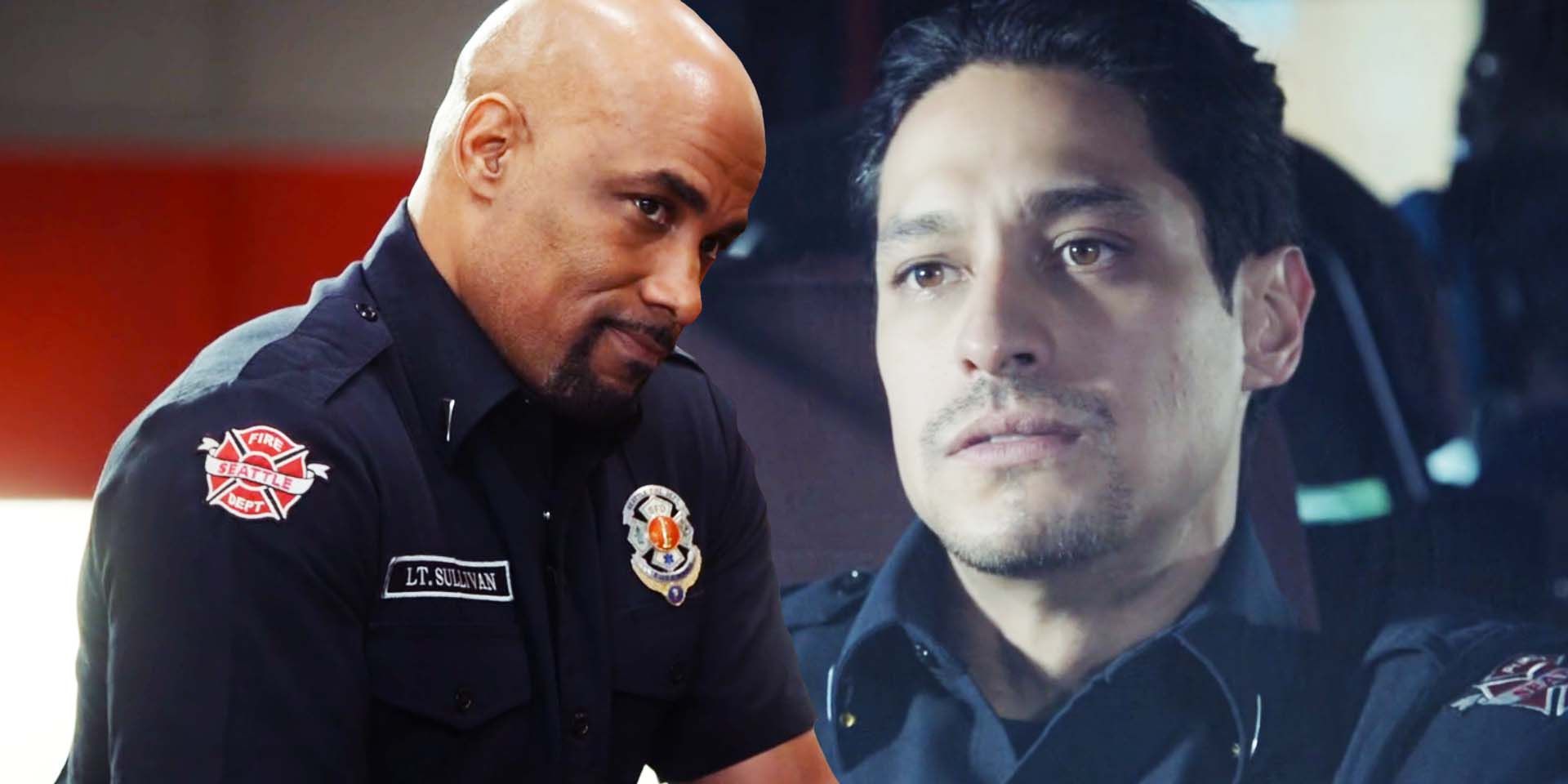 Theo's first call as interim captain of Station 19 already caused friction in Station 19 season 6, episode 13. Between Andy's promptly ignored recommendation to Chief Ross to promote Sullivan and Robert believing himself to be the best possible option for the job, Theo's stint as interim captain of Station 19 got off to a rough start. Given how Theo's biggest worries ranged from being like Beckett to repeating the mistakes that led to Mickey's death, his return as captain would have already been weighed down by all his worries and negative expectations.
Station 19 season 6, episode 13 proved Sullivan was not only obviously frustrated with Chief Ross' decision but also didn't think twice about pushing against Theo's orders because he deeply believed they were wrong. Problems didn't arise only because Theo appreciated his suggestions and put them to good use, but that doesn't necessarily mean that would be the case if Sullivan were to continue undermining him. Considering Robert's past with addiction, being once again passed by in promotion could also set him back to using drugs again, especially as it was Ross' choice not to promote him, and he was already missing meetings to be with her.
4
Theo As Station 19 Captain Can End Sullivan & Ross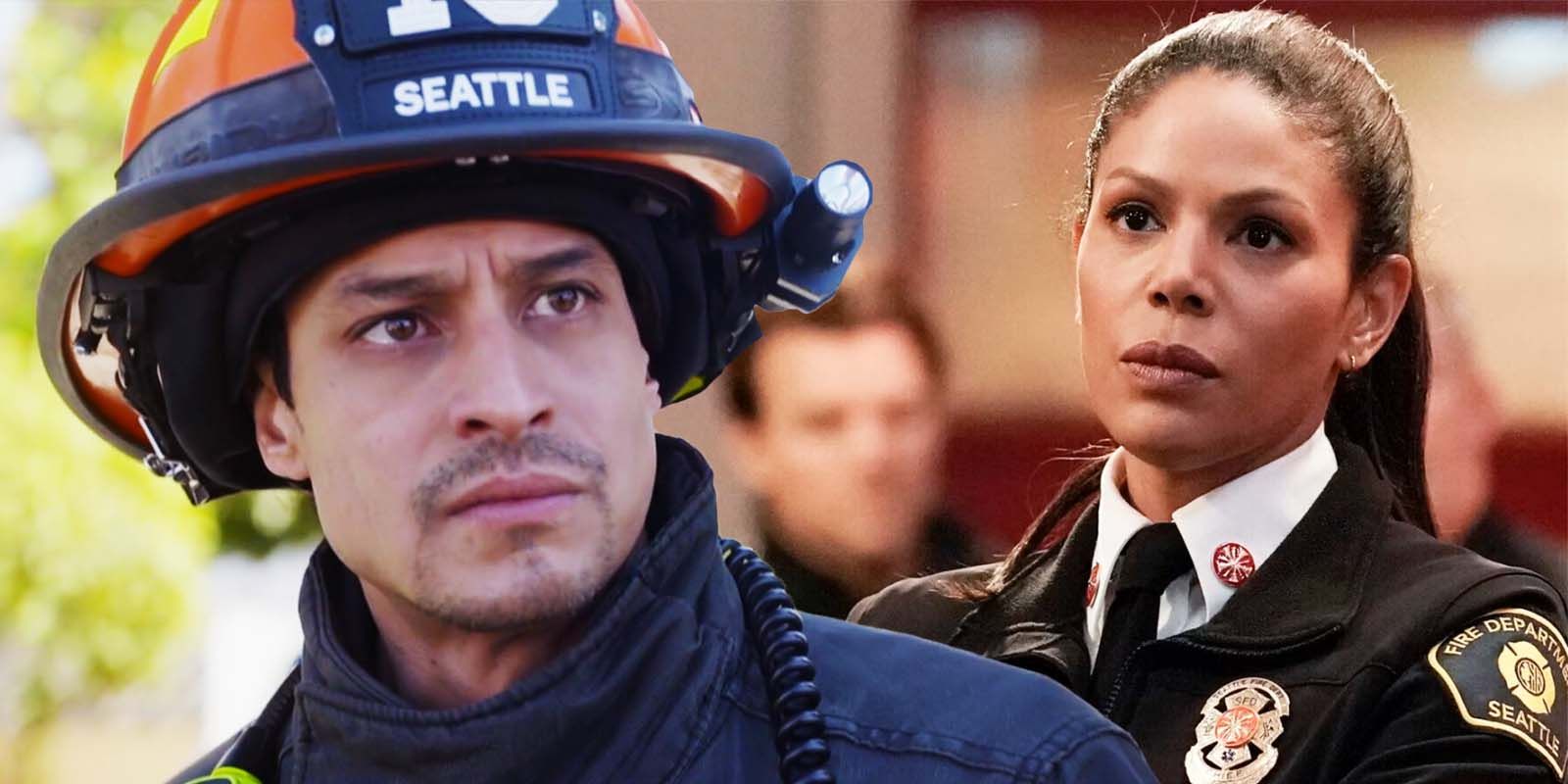 Sullivan already accepted that their relationship could have only happened in secret back in Station 19 season 5. Still, Chief Ross choosing Theo as interim captain of Station 19 only brought to the surface that his career could also suffer because of his and Natasha's secret relationship. After all, Sullivan never hid his wish to go back to ascending the career ladder, but Station 19 season 6, episode 13 made his inability to do so while romantically linked to Natasha crystal clear.
Between Theo's discovery of arson in his old neighborhood and Ross' need not to make anyone think Robert's potential promotion had something to do with their past, Sullivan could have never been promoted to interim chief, even with Andy's endorsement. Sullivan might have been okay with secrecy to protect Natasha's career, but Station 19 season 6, episode 13's developments make it clear that his career might just as well be a casualty of their relationship. Considering how much Robert always cared about his career and the things he did to protect it, drama will surely ensue between Robert and Natasha, and Theo's promotion might just be what makes it worse.
3
Carina & Maya Are Finally Openly Talking About Their Marriage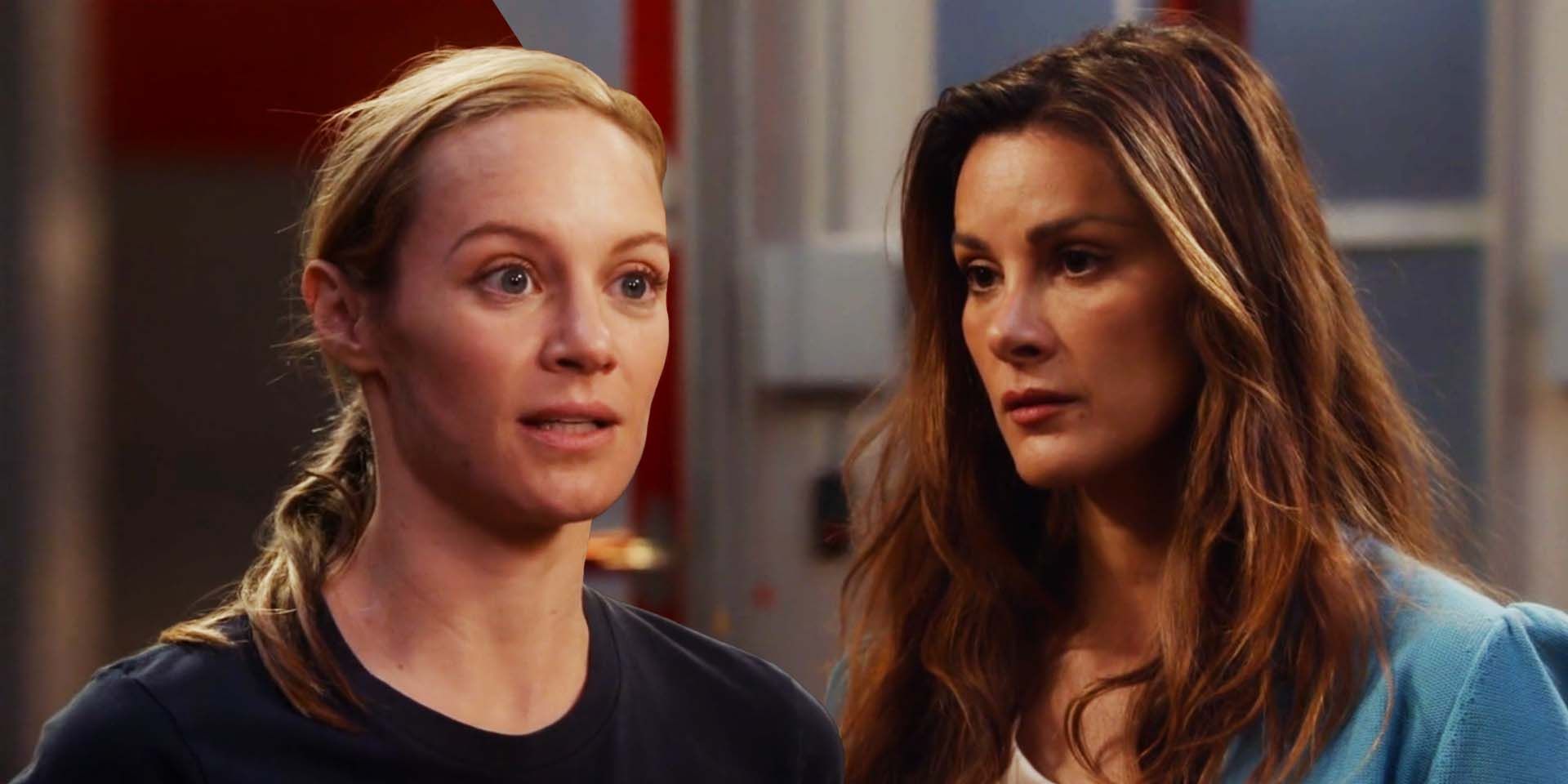 Because of how Maya treated Carina following her admittance to the hospital, their relationship continued to go unmended, but after Station 19 season 6, episode 13, it appears the two are making some progress. The love between Carina and Maya in Station 19 was always evident, even as the two were struggling to communicate. Still, the work Maya did with Diane in the past Station 19 episodes truly bettered her, given that rather than thinking about her feelings after being kicked out of Carina's hotel room, Maya gave Carina space in "It's All Gonna Break."
Maya and Carina's openness to talking about what they really want from their marriage hints at them reconciling soon in their future, even if it could be an uphill battle because of their history and the feelings they always had. Still, Station 19 season 6, episode 13 having them finally state where they are and what they want from their marriage made their reconciliation closer to becoming a reality. Considering how Carina also accepted Maya's offer to take her out on a date, their relationship could soon yield happier moments in Station 19 season 6.
2
Dixon Knows About Ross & Sullivan & Wants Maya To Expose Them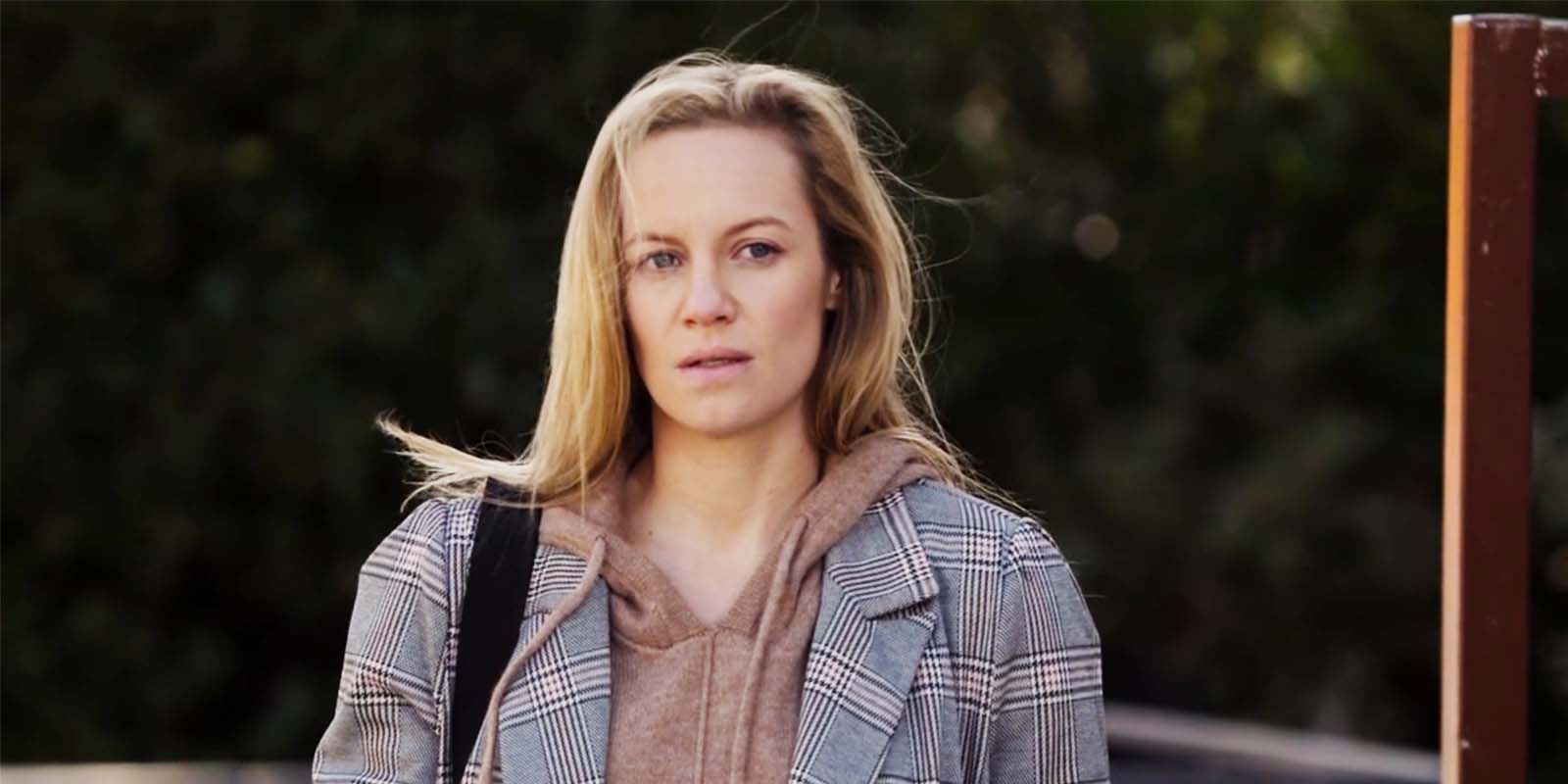 Dixon's villainy had long been established by Station 19, but his worst qualities reached new highs in Station 19 season 6, episode 13. Chief Ross and Sullivan's romance had been going on for such a long time that it was likely someone would find out. However, Dixon being the one to have proof of the affair and wanting to use Maya's weakness to have it published and benefit from it makes the twist particularly shocking. After all, Maya offered Captain Beckett alcohol to get back at his treatment of her only in Station 19 season 6, episode 2.
Related: 5 Reasons Andy Was Always The Right Choice For Station 19's Captain
Although Maya's progress with how she took care of her mental health and her relationship with Carina is noticeable, wanting to get further in her career was always her weak spot. Indeed, feeling stuck and frustrated by her unjust demotion brought Maya to the point she consistently worked out too much, even when hurt. Were Maya to take Dixon's offer, she would regret it like she regretted offering alcohol to Beckett, but it could be something that she considers in Station 19 season 6 simply because it could give her back her spot as captain.
1
Eli & Travis Are Finally Exploring Their Spark (& That's Bad News For Andy)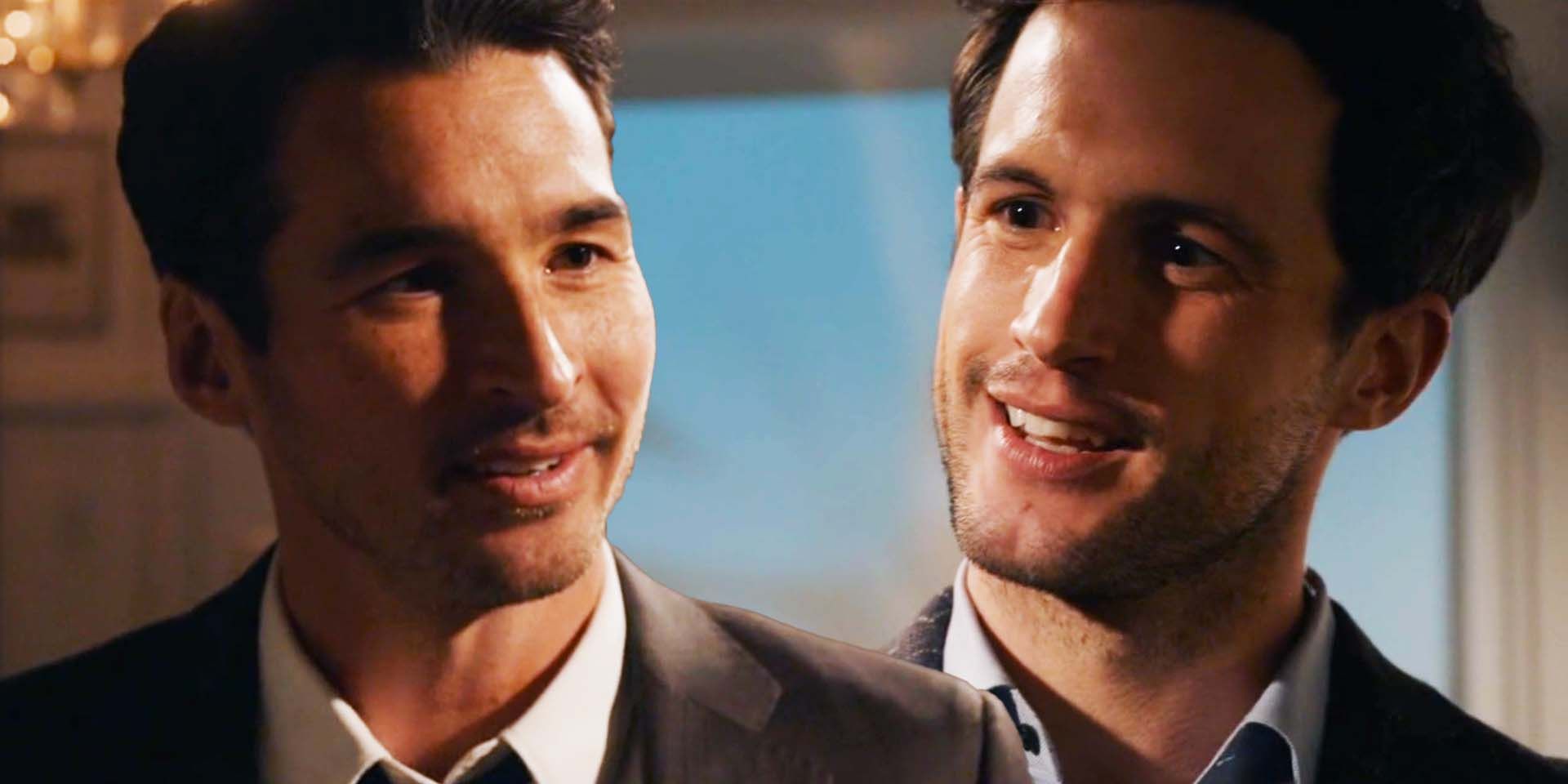 Eli's flirty attitude toward both Travis and Andy was made clear from the moment he appeared in Station 19 season 6, episode 2. While knocking heads with Andy eventually made Eli pursue her romantically, with Andy unexpectedly taken by the romance, Eli's support for Travis had been unwavering since his appearance at Station 19. Eli and Travis hooking up after their town hall debate is undoubtedly Station 19 season 6, episode 13's biggest twist. That said, it does make sense, in light of how Travis and Eli's whole dynamic was almost identical to Eli and Andy's; Travis simply gave Eli the benefit of the doubt before Andy did.
Station 19 season 6, episode 13's romance twist would seem to be what Travis' character needed. After overcoming Michael's death and realizing that he wasn't as in love with Emmett as Emmett was with him, Travis has found a new love interest that actually understands him. Still, given Andy's troubling past with romantic partners, losing Eli to Travis will undoubtedly cause friction and heartbreak, especially as she initially didn't even want to see the good in Eli. This makes Eli and Travis' exploration of their spark momentous for Station 19 because it will be just as much beneficial for Travis as painful as it will be for Andy.