90 Day Fiancé's biggest celebrities are known for stirring up drama with their poorly edited photos, as the pictures tend to get strong reactions.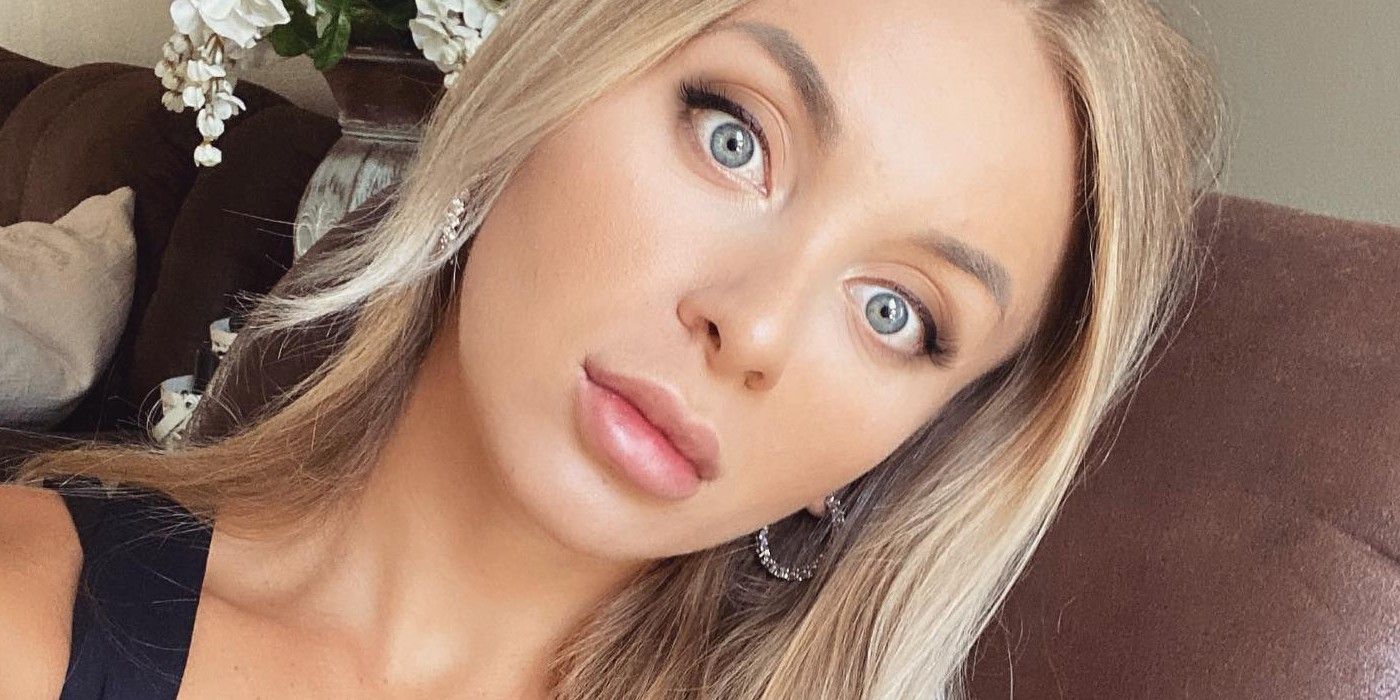 The 90 Day Fiancé franchise is known for its drama, on and off-screen, and that extends to the tweaked photos of its stars. While photo editing isn't meant to be dramatic, the OG show and spin-offs' biggest names do trigger fireworks with their poorly-edited photos. From heavy filters to full-on FaceTune, many high-profile 90DF celebs have gotten shade for using photo editing tricks on their selfies and videos.
While photo editing is common in the age of social media, when it's noticeable, it sometimes gets called out. For example, there may be criticism if the person featured does not actually look like themselves, has been filtered too much to seem real, or has tweaked their body (or the background) too significantly. In these cases, 90 Day Fiancé fans will react, as more natural-looking pictures are generally preferred. However, a lot of celebs believe that editing their pictures helps them to succeed online. They likely also think that the editing makes them look better. There are certain 90 Day Fiancé franchise stars who are renowned for overdoing their photo editing.
Related: 90 Day Fiancé: Yara's Instagram Photos Where Jovi Doesn't Look Edited
90 Day Fiancé's Yara Zaya
Yara Zaya, whom fans met on 90 Day Fiancé season 8 with her now-husband Jovi Dufren, has been accused of heavily editing her photos in the past. While some photos find her simply enhancing colors or smoothing out her skin, others change her facial features entirely. Fans have even called Yara out for editing her husband, Jovi. After adding a pic, Yara was criticized. A follower wrote, "is look like the photo is Photoshop when u look at your color in your face but u are a very beautiful woman."
90 Day Fiancé's Miona Bell
Miona Bell, who has been accused of "blackfishing" in the past, often gets called out for her social media presence and heavily filtered photos. Though she seems to be leading a happy life with her husband Jibri Bell, after their appearance on 90 Day Fiancé season 9, fans continually try to make Miona tone down the filters she uses on her photos. Some of them make her skin tone look many shades darker than it actually is. Miona, who is no stranger to being controversial, continues to filter herself. She even uses distortion editing on her photos, to make her body appear more curvaceous.
90 Day Fiancé's Deavan Clegg
After appearing on the first two seasons of 90 Day Fiancé: The Other Way, fans who follow the franchise noticed that the controversial reality alum Deavan Clegg looked noticeably different in her Instagram photos, versus what they'd seen on the show. Deavan regularly posts photos where she has fuller lips, larger eyes, and smoother skin. Those pictures have very visibly been filtered and edited, to the point that they look fake. Things have been difficult for Deavan since her tumultuous relationship with ex-husband Jihoon Lee ended, as their son Taeyang was diagnosed with B-Cell Acute Lymphoblastic Leukemia. Fans are encouraging her to post more authentic photos, while still being supportive as she helps her child through such a difficult time.
90 Day Fiancé's Natalie Mordovtseva
Appearing on 90 Day Fiancé seasons 7 and 8 and 90 Day Fiancé: Happily Ever After? seasons 6 and 7 with ex-Mike Youngquist, Natalie Mordovtseva is one of the most polarizing stars of the franchise. She often posts photos that are heavily filtered and clearly edited, typically changing the color of her skin and the shape of her body. Though some praise Natalie for her expertise with makeup, as she is clearly able to manipulate her features without using photo editing software or filters, others have been shocked to see how different the 90 Day Fiancé star looks without makeup or filters.
Related: Why 90 Day Fiancé Fans Are Celebrating Michael & Angela's Split
90 Day Fiancé's Darcey & Stacey Silva
Darcey and Stacey Silva, who have moved beyond simply editing their photos to surgically changing their looks, are huge proponents of filtered photos on social media. The sisters' Instagram stories tend to be heavily filtered, to the point where some fans do not recognize them. The twins, who star in their own spin-off Darcey & Stacey, love the look of overly saturated, heavily edited photos, and share them on their accounts. They don't seem to care about the unrealistic standards they perpetuate for 90 Day Fiancé fans.
More: 90 Day Fiancé's Kara Rojer Reveals Sleek Hair Makeover