90 Day Fiancé star Angela Deem has revealed a never seen before short haired makeover which is making fans praise her style. The 56-year-old Angela was last seen in 90 Day Fiancé: Happily Ever After? season 7 with her Nigerian husband Michael Ilesanmi. Angela and Michael's multiple breakups and loud, aggressive fights often make it to the news. And when Michael and Angela are together, it's Angela's weight loss updates that continue to shock. Ever since her gastric sleeve surgery in 2020, Angela has lost over 100 pounds and completely reinvented herself.
The 90 Day Fiancé's Angela Deem has been mocked in the past for her Ariana Grande-like long ponytail extension she wears on her natural hair. Perhaps Angela ditching the wig is all it took for fans to like her after they watched her latest Instagram Reel. Angela was accompanied by a new friend as she filmed herself holding a bottle of 19 Crimes Snoop Dogg Cali Rosé.
She spoke about heading to California, but in the comments, most fans weren't interested in Angela's travel agenda as they were in her hairstyle. "Hair is awesome keep it this way," wrote one fan. "Loving your short hair down," added another in the comments.
What Is Going On With Angela From 90 Day Fiancé?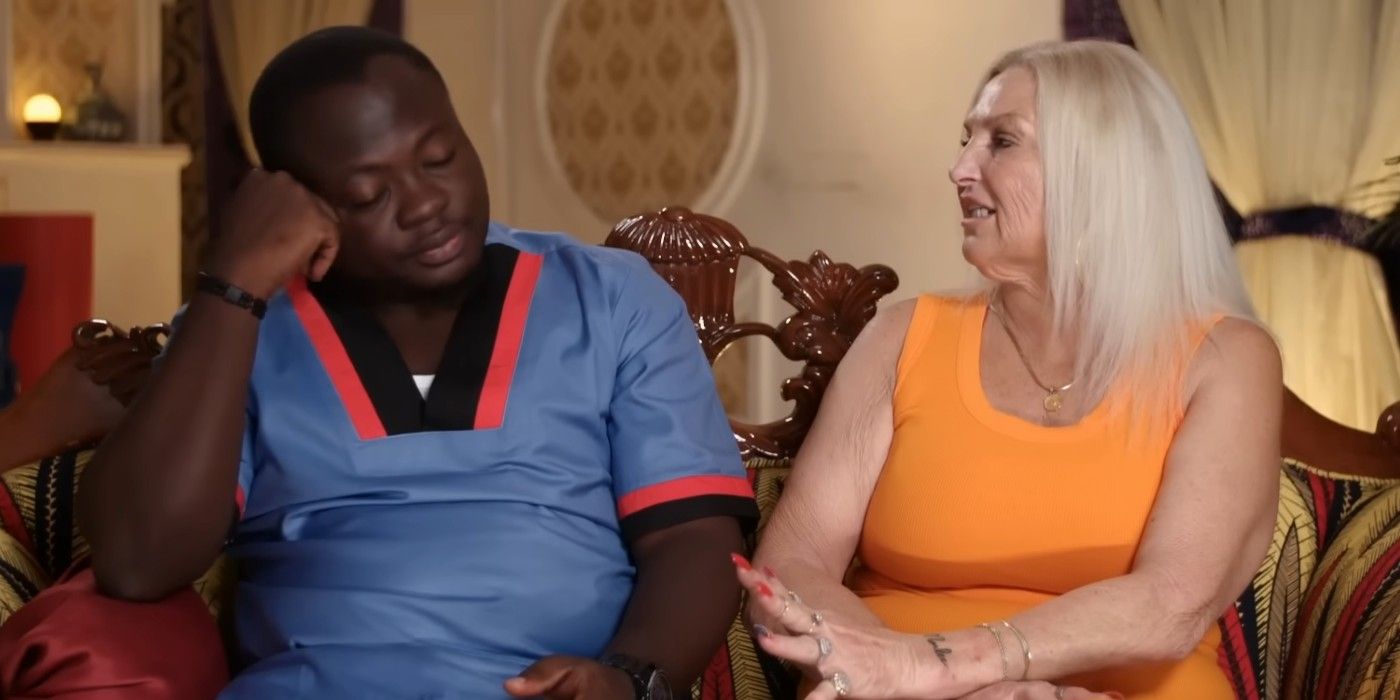 In the finale of Happily Ever After? season 7, Angela discovered Michael was cheating on her with another American woman. Michael's new girlfriend was 30 years old and had met him on Instagram. In the Tell-All, Angela cried over Michael's infidelity, one of the top things that always made her insecure. But Angela did not decide to divorce Michael. Instead, she revealed Michael could be coming to America any time now, and suggested she was going to give her husband another chance. Meanwhile, in January 2023, there were reports of Angela and Michael ending their marriage of three years.
By March 2023, there was news of Angela and Michael getting back together. There has been no update on Michael's visa status to the U.S. But in January itself, Angela was in The Florida Keys with a group of other 90 Day Fiancé cast members with a camera crew. The bunch, consisting of Big Ed Brown and Liz Woods, Kalani Faagata and Asuelu Pulaa, and Yara Zaya and Jovi Dufren, are rumored to have filmed a new couple's therapy show. How exactly Angela fits into the picture with her husband being over 3,000 miles away doesn't make sense.
What also doesn't make sense is the fact that Angela is still a part of the 90 Day Fiancé fiancé after all these years with a repetitive storyline that's going nowhere. Angela's weight loss journey was interesting to watch, and her before and after photos received both praise and love for her transformation, and now Angela couldn't give up her vices despite multiple warnings. But Angela looks like she's taking care of herself now. The bleached blonde bob and clothes that fit her well, could either be a part of Angela's revenge makeover, or she's now hired a stylist who makes sure she looks every bit the reality TV icon that she is.
Source: Angela Deem/Instagram