[ad_1]

Silo, a new Apple TV+ series, finds humans living in an underground silo after the outside world was destroyed and assumed poisonous. People have been in the silo for hundreds of years meaning the generation that is there now has never been in the outside world. Tragedy strikes at the start of the series, causing one resident, Juliette (Rebecca Ferguson) to go on a search for the truth.
Along the way, she meets Lukas Kyle (Avi Nash) who is a dreamer that loves to spend his time sitting in the cafeteria and looking at the stars. The two form a bond during those late nights, and they learn something from each other. Silo also stars Iain Glen, David Oyelowo, Geraldine James, Common, and Harriet Walter.
Related: The 25 Best TV Shows On Apple TV Plus
Screen Rant spoke with Avi Nash about working so closely with Rebecca Ferguson, and what that was like. He also opened up about what it was about Silo that drew him in, how he would describe Lukas, and if he is anything like his character. Finally, Avi confessed how he would handle living in an underground silo as well.
Avi Nash Talks Silo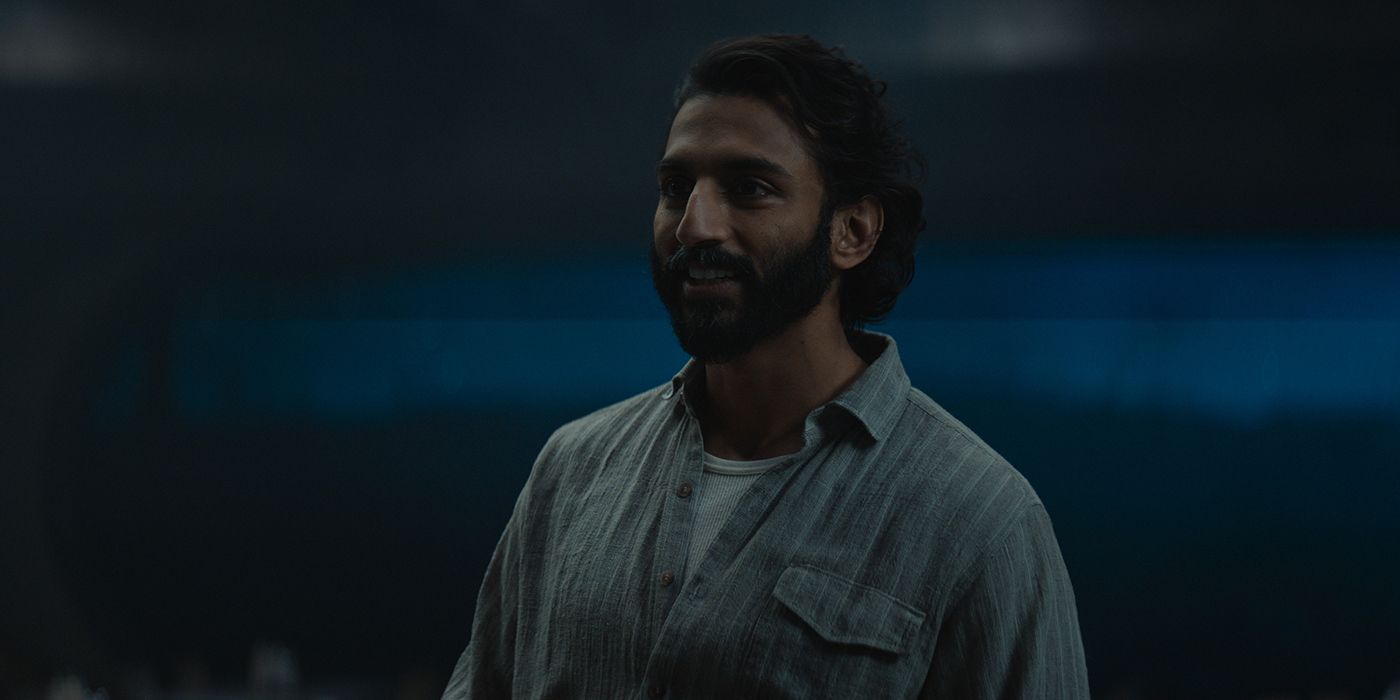 Screen Rant: What is it like working so closely with Rebecca Ferguson?
Avi Nash: She's amazing. Look, she has to be one of the most intelligent and thoughtful people I've ever met. Even from my first day, and first meeting her, she has this openness and ability to just get you all of a sudden to be revealing all your deepest, darkest secrets and fears and then sharing them back with you. You can only do that if you're open in that way, and that creates such trust. I really, really appreciated that from her because she's got a lot of responsibility on her shoulders as the lead here, and producing it and running around, so to make that time with me was really special.

And then when you play, she's just as playful. We're doing this dance of Lukas and Juliette trying to figure each other out, and she's really down. She's really there for the joy of it, and the playfulness of it, and to tell the best story that we can.
What was it about this script that really drew you to want to be a part of the show?
Avi Nash: I think that the script and the story deal with some really important questions for us as a society. It's about who controls the truth and what our relationship to the truth is. I read that and said, "Okay, that's really interesting." But then, when I spoke to Graham [Yost], who's the showrunner, that's when I fell in love with everything. Because at the end of the day, it's also the people you work with. And I, as an actor, and artist, want to always surround myself with passionate people who I feel that I can learn from and grow with and just spend time with and have fun. They assembled a great cast, and they're great people.
How would you describe your character, Lukas, and are you personally anything like him?
Avi Nash: First of all, he's a dreamer. He's a lover and not a fighter. He is the symbol of hope that I think exists in all of us; in humanity. And when it gets really dark and heavy, there are those people that will always be born that can think of new ways that it could be.

Am I anything like that? You know, I don't know. I wish I could be as optimistic as he is. I'm a little too hot-blooded in real life to be like Lukas; I get a little too angry. But I do think we share the curiosity. I'm really interested in people and what makes them tick and why they are the way that they are. I don't have the patience to look at the stars, but I like to go to a coffee shop and people-watch all day. That's similar. It's the same, really.
If you were in this situation, personally, do you think you would go outside because you need to know the truth? Or would you just live your life content, not knowing?
Avi Nash: It's hard because this is their reality, and it's been their reality for generations. As far as they know, mankind has always been in the silo. It's like us going, "I wish we were in Atlantis again, living under the water. I guess I'm just gonna go back into the sea."

If you put me in a silo tomorrow, yeah, you better give me something to do. Otherwise, it's only a week before I'm trying to run outside and go through the glass. But if I was born there and raised in that, and that's all we ever knew? I don't know. I think I'd have to keep my hands busy to quiet the mind.
How would you describe Silo for people to get them to watch it?
Avi Nash: Well, you got to watch it. Silo is a political thriller, and there's an action movie, and it's a rom-com, and it's a philosophical question about what happens to humanity and mankind if you stick it in the ground for a couple of hundred years. Do we still fight for the truth? So, watch it.
About Silo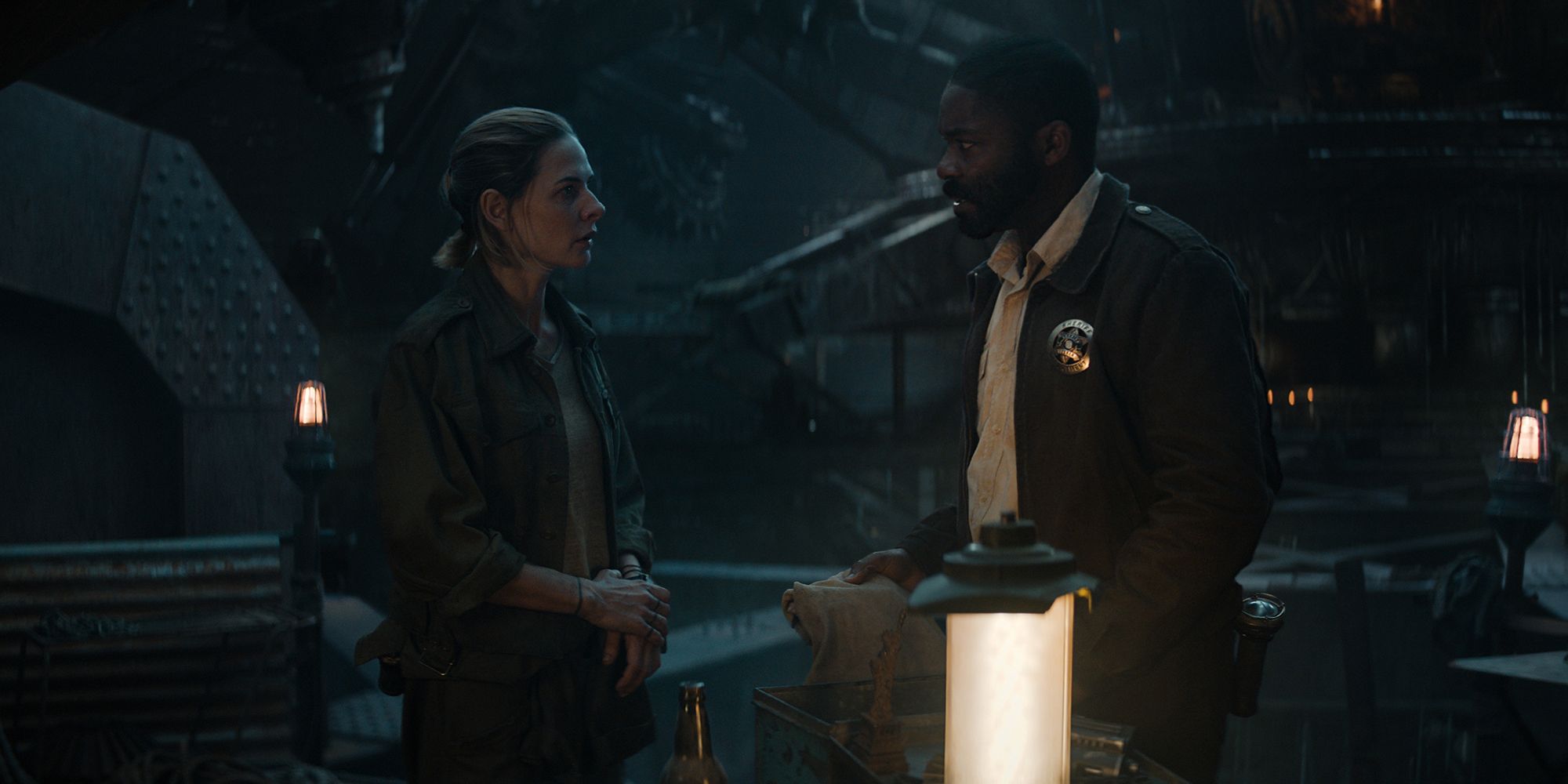 Silo is the story of the last ten thousand people on earth, their mile-deep home protecting them from the toxic and deadly world outside. However, no one knows when or why the silo was built and any who try to find out face fatal consequences. Rebecca Ferguson stars as Juliette, an engineer, who seeks answers about a loved one's murder and tumbles onto a mystery that goes far deeper than she could have ever imagined, leading her to discover that if the lies don't kill you, the truth will.
Check out our other Silo interviews here:
The first 2 episodes of Silo premiere May 5 on Apple TV+, with new episodes airing on Fridays.
[ad_2]

Source link