[ad_1]

Nora and her family are trying really, really hard to find happiness in Awkwafina is Nora from Queens season 3. The next chapter of the series finds Nora juggling a variety of jobs searching for her dream gig while her cousin finds success in his acting, her grandma tries to keep busy with everyone gone and her dad gets fired right as he is about to propose to Brenda.
Awkwafina returns to co-write and lead the cast of Awkwafina is Nora from Queens season 3 alongside principal cast BD Wong, Lori Tan Chinn, Bowen Yang, and Jennifer Esposito. Exploring everything from a meta multiverse to actual character growth for its lovable central family, the new season proves just as heartwarming and hilarious as ever.
Related: Awkwafina Is Nora From Queens: The Main Characters, Ranked By Funniness
Ahead of the new season's premiere, Screen Rant spoke exclusively with stars BD Wong and Lori Tan Chinn to discuss Awkwafina is Nora from Queens season 3, their character arcs in the new season, bringing Wong's real-life look to Wally, and more.
Wong & Chinn on Awkwafina is Nora from Queens Season 3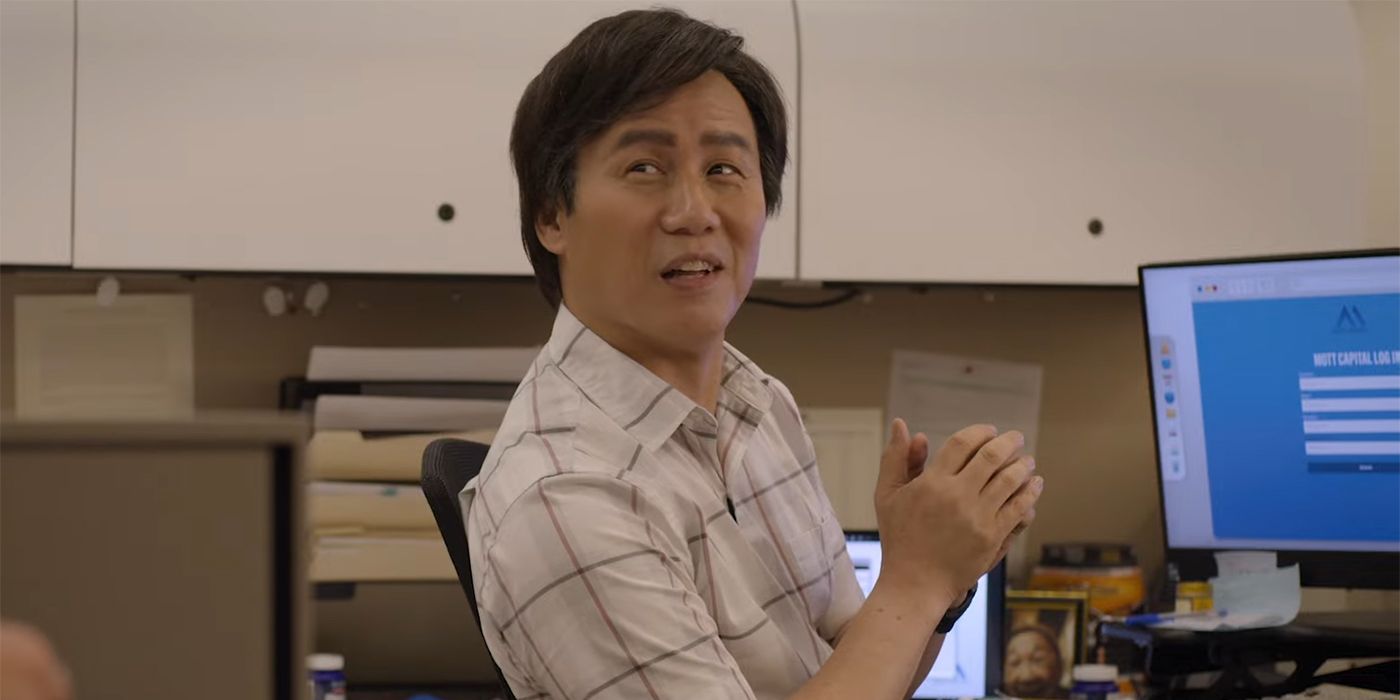 Screen Rant: BD, one of the things I love about the show is that it's always felt very against-type for you. Wally seems like he's all over the place, while also trying to show that he has it all together, and season 3 feels like the epitome of that. What was it like for you really exploring this latest chapter of his life?
BD Wong: Really great, really, really great, I feel very lucky. I feel that the your best characters are the characters that have the highest highs and the lowest lows. I think that Wally really is getting put through it this season, as he has been throughout the whole show, but really in season 3, especially. So, as an actor, there's a deep dive you can do, you can really go and explore these extremes, and for comedy, it's really great, I can't tell you how much I enjoy it. I can't say enough about how much I enjoy it, I really love doing this show, and I really have felt that I do also think that season 3 is our best season.
Lori, the relationship between Nora and her grandmother has been so heartwarming to see with each new season, but I also love this season seeing her getting on Wally's case even more as he finds himself spiraling downward. What was it like to explore that new dynamic with him this season in comparison to prior seasons?
Lori Tan Chinn: I was very happy whenever the scripts came to see my relationship with Wally, more for him to do, more turmoil, more things that Grandma couldn't help him [with], she just had to watch him fall, pick him up again, and watch him pick himself up again. It was emotionally very important for me to see that, and I enjoyed his character's growth.

BD Wong: That's the kind of intergenerational — like I have my own relationship with Nora, and then Lori has her own relationship with Nora, and then Lori has a relationship with me. So, there's these parallels in watching your kid fail is the thing that's in the show. [Laughs] That's nice, you don't see that in a lot of shows.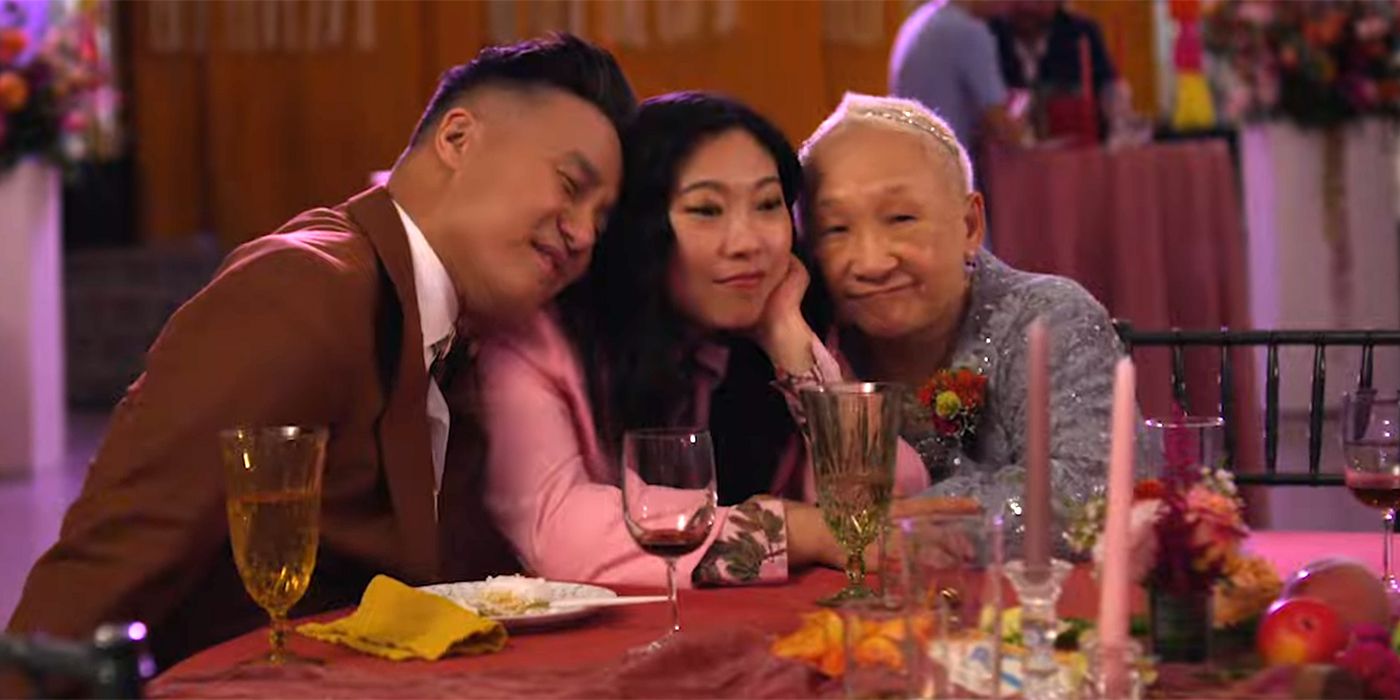 I don't want to give spoilers away, but this does have one of the happiest endings I've ever seen for a show. Lori, I love the next chapter of Nora and Grandma's journey together. What was your first reaction when you saw that script, and you saw where you were going to be going next together?
Lori Tan Chinn: There's always different possibilities; I never know what the writers are gonna write. It's always been a pleasant obstacle course to go through every season, and I would expect that anytime [from them], so it was very pleasant.
BD, one of the big changes I love seeing from Wally this season is the hair. I love the little glow-up he gets towards the end of the season. What was it like for you to finally get to bring your real look to the character near the end of this season?
BD Wong: [Laughs] Well, it's interesting, everybody has their blind spots about the way they look, and everybody has their way — particularly some people as they get older, they hold on to the way that they looked before. I think this Wally — not necessarily real-life Wally, but this Wally, he's a little bit like that — and I think it was great for me. I think I wanted something to happen in the end of this show that brought everybody a sense of happiness, like you were talking about, and the way that somebody looks when they have a makeover or whatever, that can be a part of something unlocking inside them.

To me, it's kind of symbolic for the state that he's actually in, and I love that, and I have always wanted that for him towards the end. When we got to the third season, I said, "Okay, so it's time now," I was saying to Teresa, "I think it's time, if it's okay, that he actually gets to have this happen." It was really kind of cathartic in some ways, but I also liked the way he looked. The characters that I play, the work that I get to do, I'm very lucky that I get to collaborate with designers and hair people to make a character look intentionally different from the way that I live. I liked that part of it, too, so he had his own kind of creation, and it made it a lot of fun.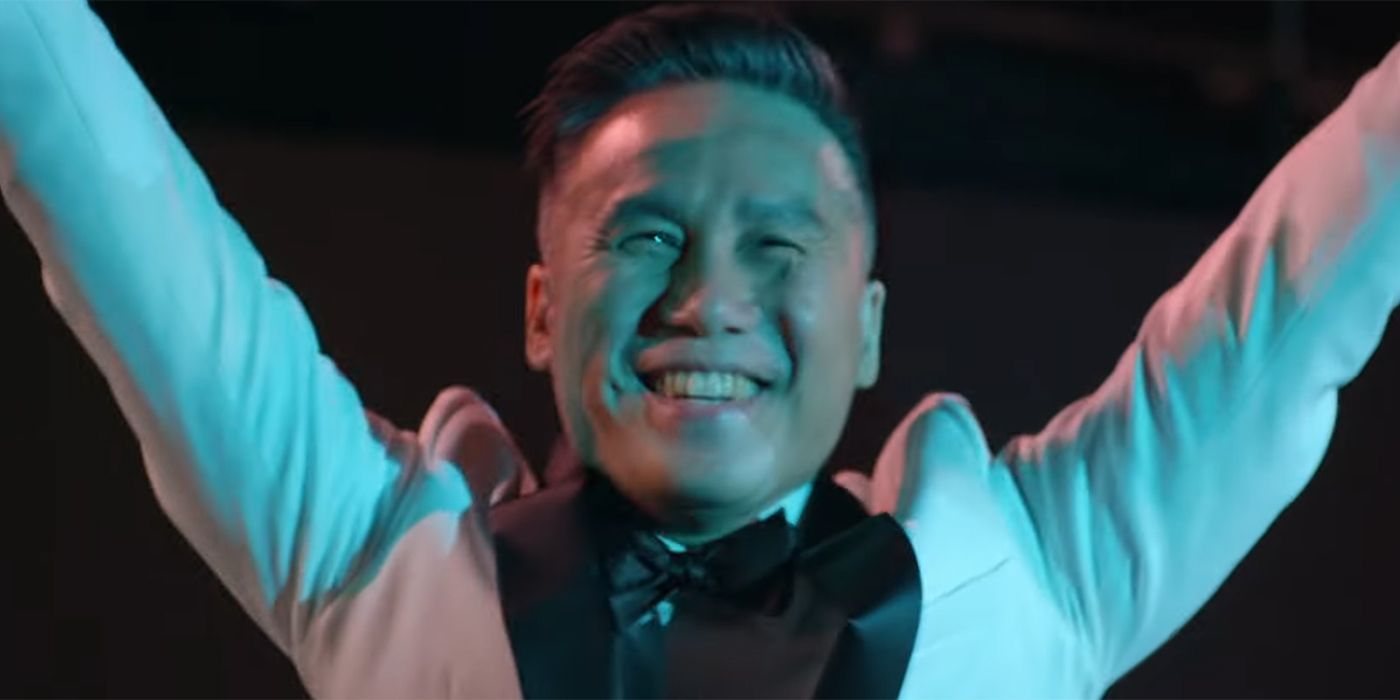 It was certainly fun to see the reveal, and like you say, almost a very cathartic moment to see him start to find that happiness for him.
BD Wong: It's not arbitrary, right? With storytellers, and storytelling, you really want to make gestures like this that really relate, you get the most bang for your buck, if you're going to do it, you do it for a real good reason. I think we've couldn't have found a better reason than the one that was found, the timing of it and everything. We actually were having to decide, "Actually, when is this going to happen?" So, when it happened, it was kind of perfectly timed with the choices that he was making and the things that he was doing. He makes what we call a big gesture in the show, and when it happened for that big gesture, it was just great.
About Awkwafina is Nora from Queens Season 3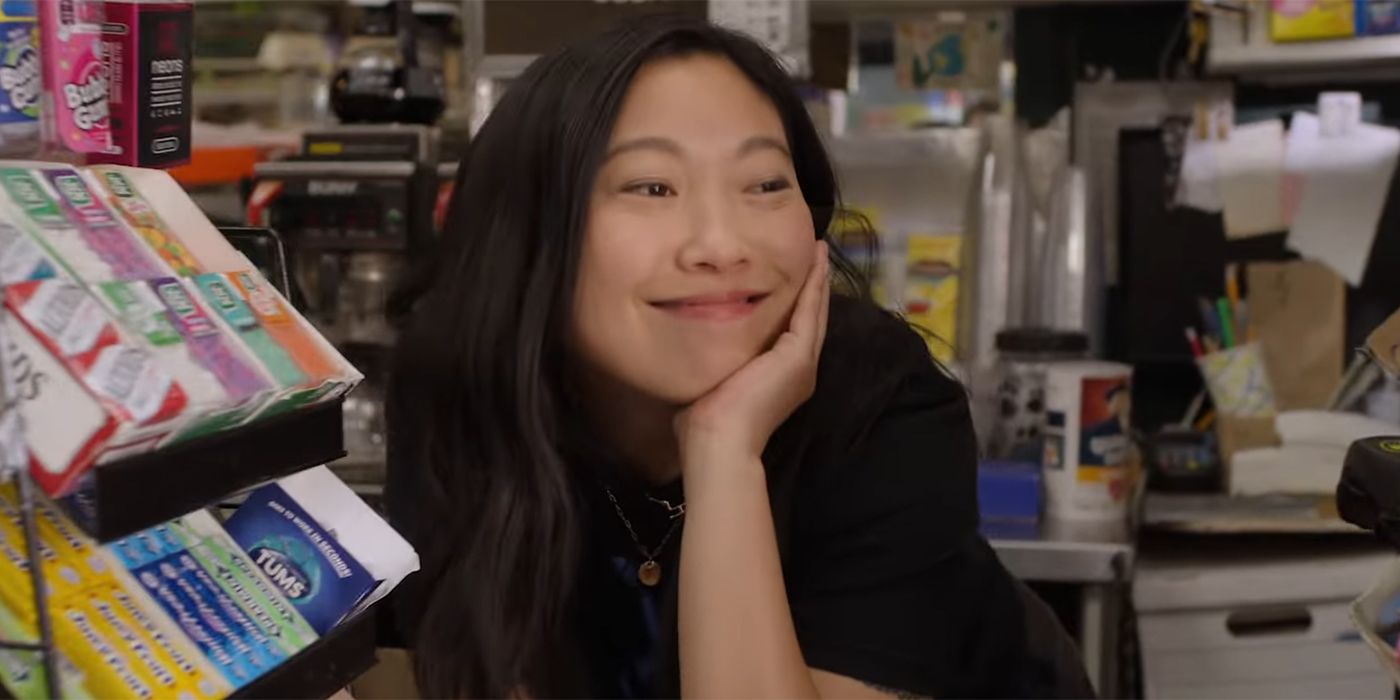 Continuing on the unique, offbeat humor that has defined Nora From Queens, Season 3 pulls out all the stops, with Nora searching for meaning everywhere — from working at her neighborhood bodega to appearing in a reality competition show to… Iceland?! This season explores themes of identity and success, all while keeping up with the family we've grown to love: Grandma is anxious about getting older, Edmund has a taste of stardom as an actor, and Wally contemplates some big life changes.
In addition to the principal cast, this season will feature Jennifer Esposito as a recurring guest and additional guest performances from Scott Adsit, Celia Au, Gabo Augustine, Michael Bolton, Ross Butler, Jordan Carlos, Ronny Chieng, Jen D'Angelo, Lea DeLaria, Chrissie Fit, Woody Fu, Janeane Garofalo, Gina Gershon, Judy Gold, Ken Jeong, Adrian Martinez, Frankie Muniz, Jon 'Dumbfoundead' Park, Noah Robbins, Jai Rodriguez, and Greta Titelman.
Awkwafina is Nora from Queens season 3 kicks off on Comedy Central on April 26.
[ad_2]

Source link