Viewers have noticed that the editors of The Real Housewives of Potomac do things a little differently to the rest of The Real Housewives franchise. Small additions to scenes for comedic effect have added extra flair to episodes. There have already been some memorable editing moments in the currently airing season 7.
Whether it's to accentuate a feud, throw shade at the ladies, or just boost the quality of the episodes, the editing team of RHOP knows what they're doing. Even at the beginning of the season when Karen Huger had a party with two titles, the editors knew to refer to it as "Karen's spring fling kickoff celebration of life taco party event." Small editing moments like this have set Potomac apart from the other The Real Housewives installments.
Related: Why RHOP's Ashley & Candiace May Never Be Friends Again
Ashley Darby Reads Her Statement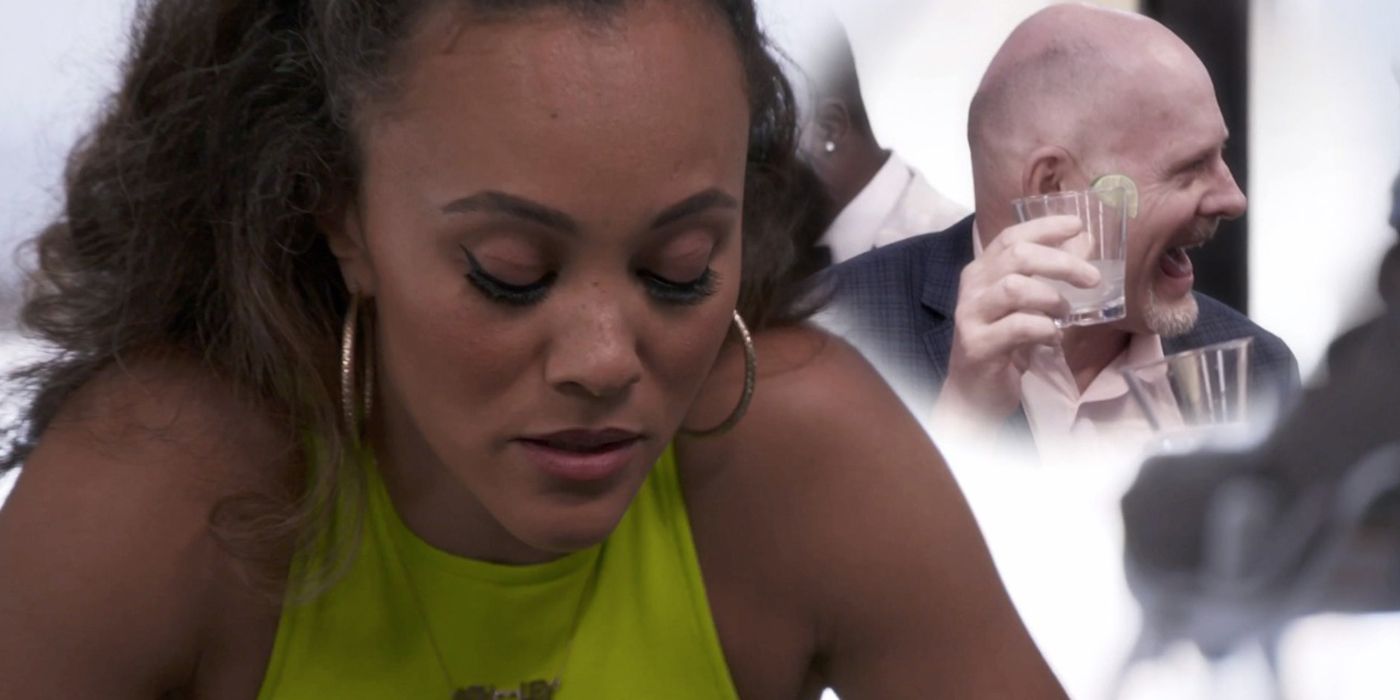 Ashley Darby's main storyline so far in season 7 is her split from Michael Darby, and how she's choosing to handle the situation when it comes to finances, and moving houses. In episode 4, Ashley sat down with her publicist to craft a statement to let the public know of her divorce. When Ashley began to read the statement, the editors wasted no time including a few slow-motion flashbacks from the couple's relationship – including a tense fight outside their old restaurant Oz, and a clip of Michael laughing about partying in Vegas.
Robyn Dixon Had To Be Held Back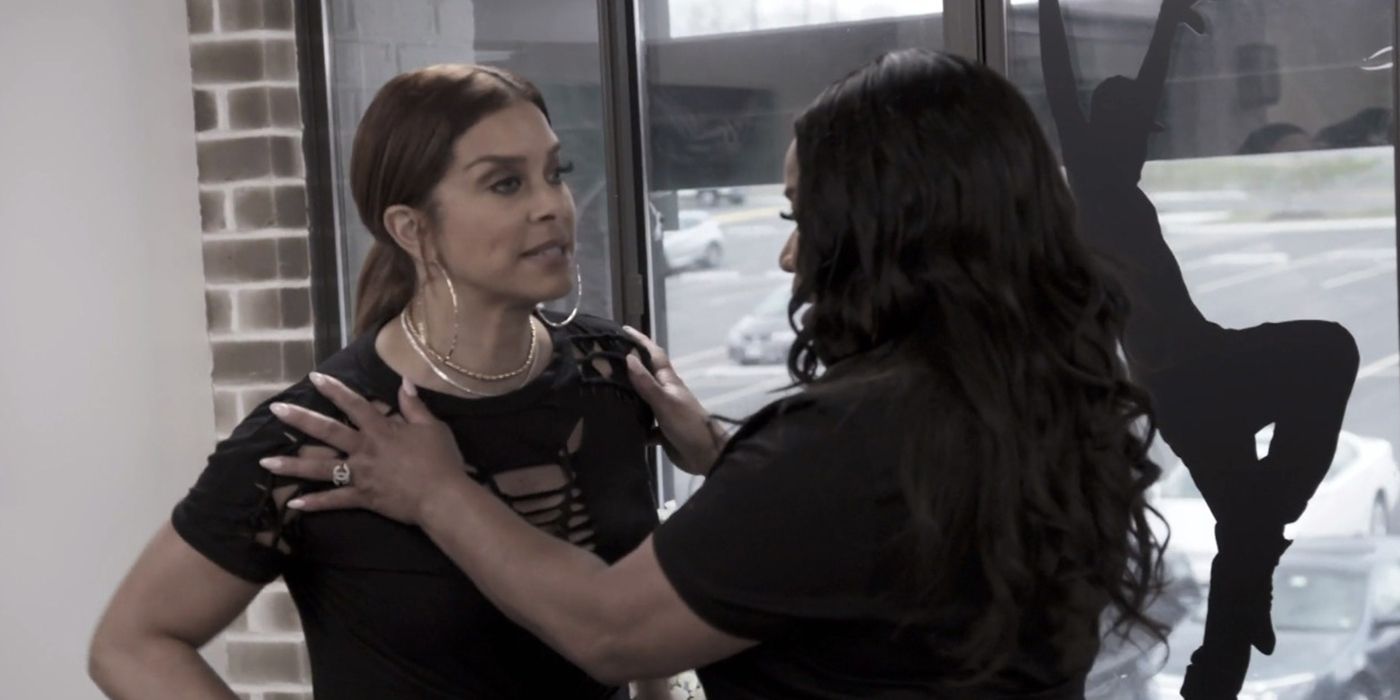 In a shady move by the producers, at the winery's Burn Session in episode 5, Robyn Dixon tried to defend herself against Wendy Osefo's allegation that Robyn needed to be held back from her at Ashley's dance class. When Robyn even went to the length to call Charrisse Jackson-Jordan during the Burn Session for confirmation that she didn't need to hold her back, the editors cut to the scene at the dance class, where Charrisse can be seen clearly putting her arm across Robyn's midriff and then on her shoulders to prevent her moving toward Wendy. This particular moment was an example of the women only being able to get away with so much on camera.
Karen Huger Is In The Matrix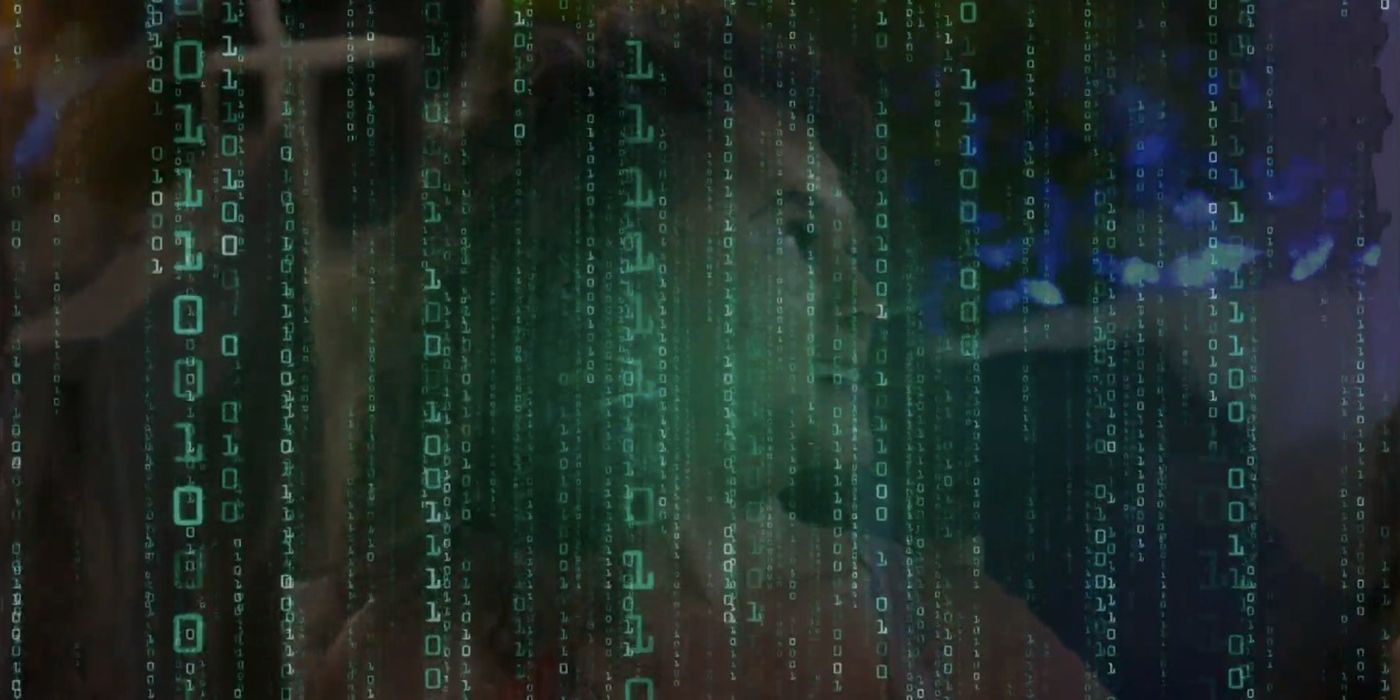 At a dinner in Miami in episode 7, things got heated between Mia Thornton and Wendy when discussing Peter Thomas, and the fact that Peter had an apparent "beef" with Wendy. As things began to escalate further, the women tried to defuse the tension, but were unsuccessful. When family was brought up and Wendy threw a dig at Mia's relationship with her husband, Mia tossed her drink at Wendy, and it went across Karen. Later, as the women were regrouping, Gizelle Bryant asked Karen how the liquid missed her, and Ashley joked that Karen was in "The Matrix", and the editors cut to a slow-motion, green-filtered flashback of the drink toss to show Karen's dodging powers.
The editors are really getting to work on The Real Housewives of Potomac. Fun little cutaway moments and shady flashbacks are just a few of the examples of things the editing team have pulled from up their sleeves to enhance RHOP. There are already a number of funny editing moments in season 7, suggesting there will be plenty more to come.