[ad_1]

Harley Quinn has had her hands full with an evil variant of herself, and now she meets a whole army of Harleys from across the multiverse.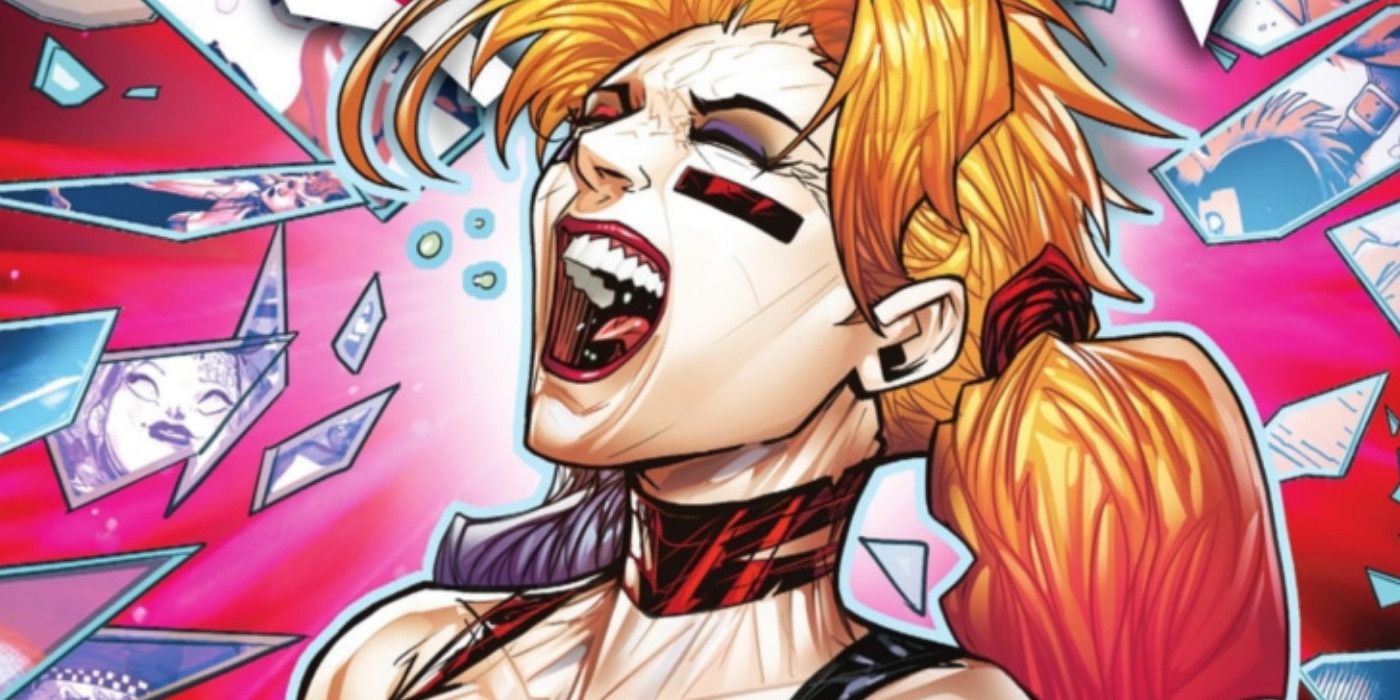 Warning: Contains spoilers for Harley Quinn #25!DC has just introduced a number of Harley Quinn variants from across the multiverse. In Harley Quinn #25, the Harley Who Laughs is traveling across the multiverse, killing other Harleys. This dark Harley comes to Earth-0, in a bid to kill her counterpart on this world–but the real Harley Quinn has an unexpected ally in an older variant of herself. And just as the Harley Who Laughs prepares to deliver the death blow, an army of Harley variants arrive.
The issue, written by Stephanie Phillips, illustrated by Matteo Lolli and David Baldeon, colored by Rain Beredo and lettered by Deron Bennett, opens with the Harley Who Laughs arriving at Earth-0, looking to kill the main Harley Quinn. However, Harley has an ally in Old Woman Harley, who hails from a post-apocalyptic world. The two Harleys concoct a plan to lure the Harley Who Laughs out, using themselves as bait. Sure enough, the Harley Who Laughs falls for the trap; the three fight, with no one gaining the upper hand. Killer Frost then shows up and freezes the Harley Who Laughs; it turns out the real Harley Quinn contacted her beforehand, to use as a backup. However, the Harley Who Laughs is able to break free, but in the process, the device she uses to travel the multiverse is shattered, which leads to a sudden influx of Harley variants, including a mermaid variant, a variant with wings and another who looks like she wields magic.
Related: Joker & Harley Quinn Get a Samurai Upgrade in Genius Cosplay
It Is Only Fitting Harley Quinn Has an Army of Variants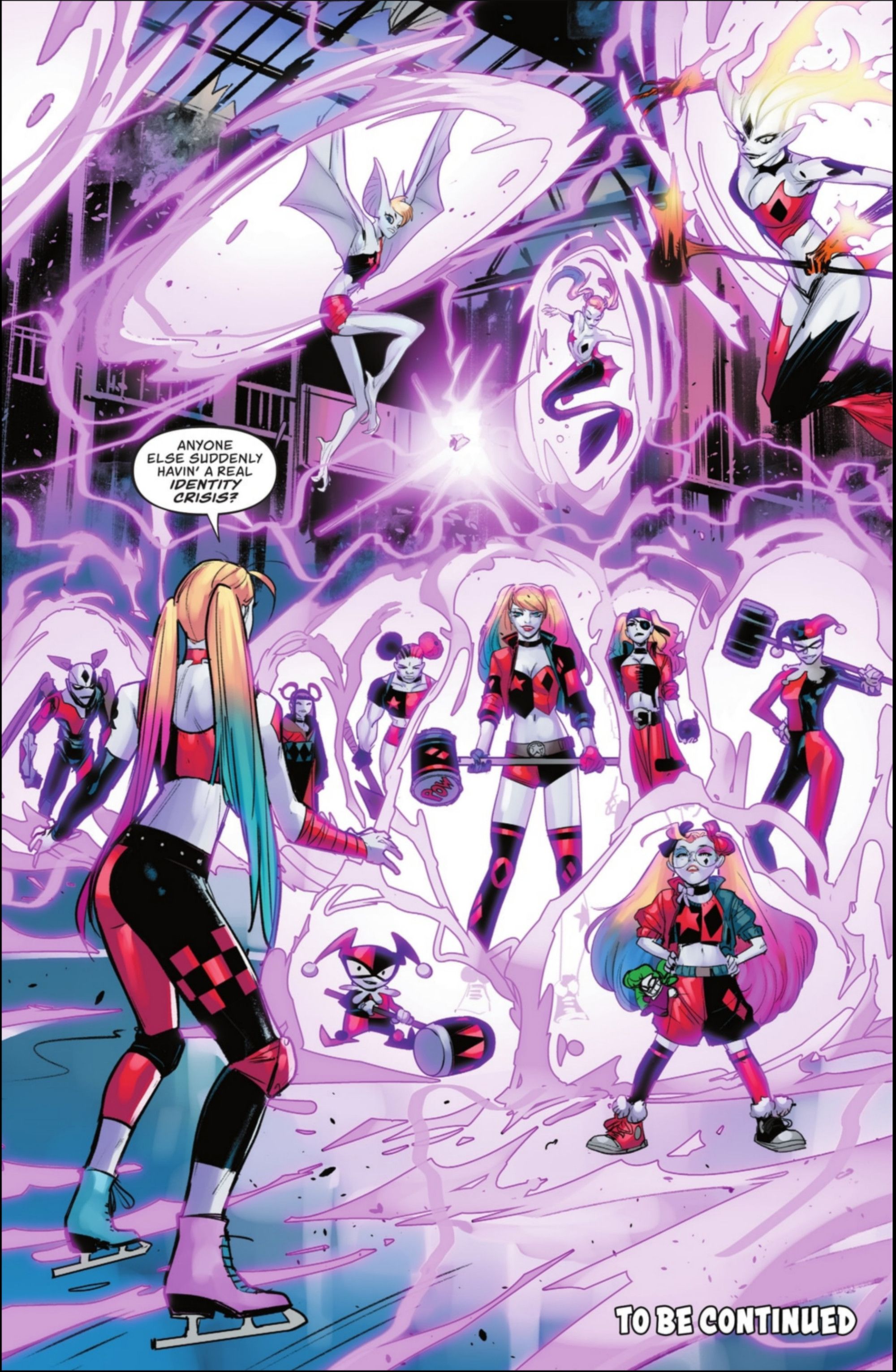 The introduction of these Harley Quinn variants is (hopefully) fortuitous for her, as the last few months have been some of the most tumultuous of her life. First, Harley actually died, but was brought back to life thanks to a Lazarus Pit. She then set out to discover who killed her–a path that has led her straight to the Harley Who Laughs, a dark mashup of Harley and the Batman Who Laughs. The Harley Who Laughs is traveling the multiverse, eliminating her counterparts–but now she is going to face an entire army of Harley Quinns.
Harley Quinn just finished celebrating her 30th anniversary, and the introduction of an army of variants from across the multiverse is the perfect way to cap it off. Since her first appearance in Batman: The Animated Series, she has become one of DC's most popular characters, right behind the "Trinity" of Superman, Batman and Wonder Woman. For each member of the Trinity, there are dozens of variants of them across the multiverse, and readers have met several Harleys thus far, such as Old Woman Harley (a riff on Old Man Logan) and the Harley Who Laughs. The Harley Who Laughs has proven herself a formidable foe, able to overpower two other Harleys and break free of Killer Frost's trap. Harley Quinn needed a miracle to get out of this jam, and it has come in the form of an army of Harley variants.
The diversity among the Harley variants will be one of its strengths. As stated earlier, there is a mermaid variant, as well as a demonic-looking, magic-wielding one. There are also variants for some of Harley's previous looks as well. The Harley Who Laughs has taken the Earth-0 Harley and Old Woman Harley down to the wire, but the newly introduced Harley Quinns of the multiverse may be able to even the odds.
More: DC's Dinosaur Justice League Have Solved a DC Multiverse Mystery
Harley Quinn #25 is on sale now from DC Comics!
[ad_2]

Source link