Following their controversial storyline in 90 Day Fiancé season 9, Emily Bieberly's dad Dave has started a unique new business venture.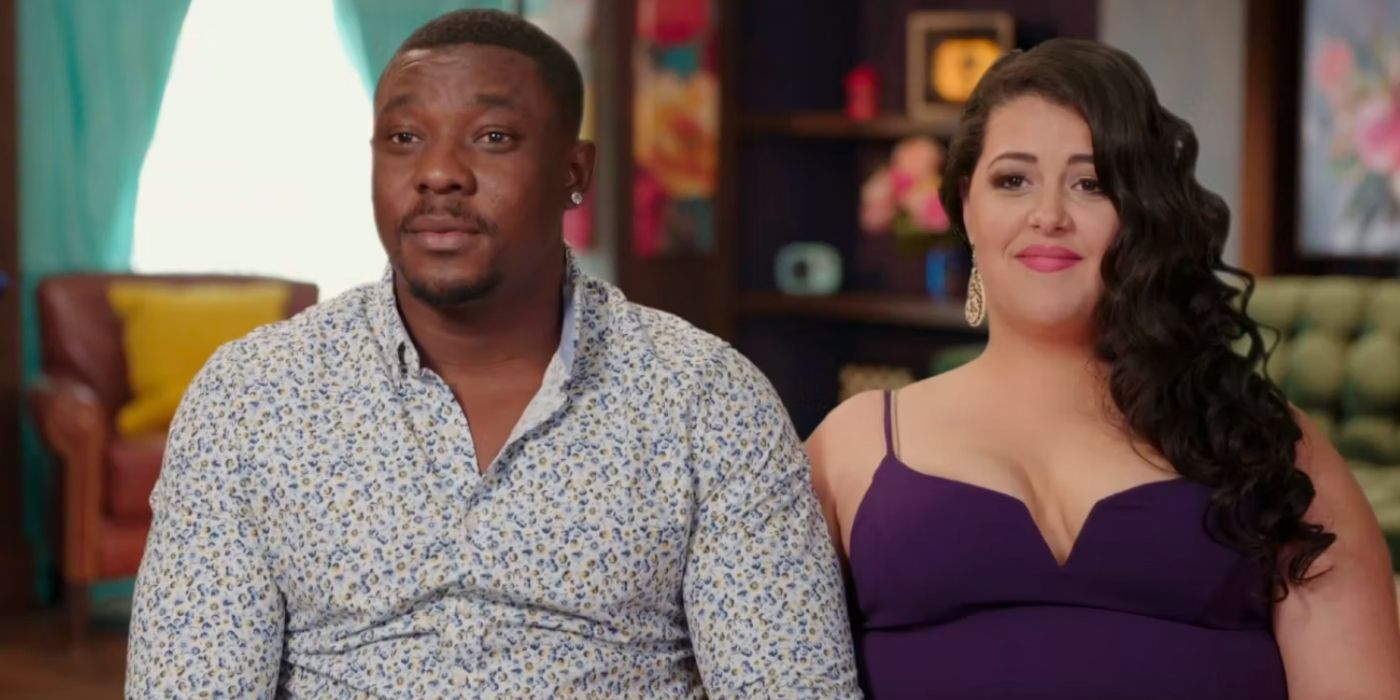 90 Day Fiancé star Emily Bieberly's dad has started an online condom business, with a commercial featuring his daughter and her husband. Salina, Kansas woman Emily starred in 90 Day Fiancé season 9 with her beau Kobe Blaise. Cameroon local Kobe met Emily while the two were in China, and they soon became pregnant with their first child, Koban. Because of the COVID-19 pandemic, Emily raised Koban by herself for over a year before Kobe came to live with her and her family in Kansas. Despite her dad's warning that she "better not get pregnant" while living there, the two got pregnant again and now also have a daughter, Scarlet.
Emily's dad David Bieberly recently took to Instagram to share a commercial promoting his new company, Dave's Condoms. In the commercial, Kobe and Emily are seen pretending to be in a hot and heavy situation on the couch when Emily dramatically asks Kobe if he has protection. David, who appears to be filming the commercial, starts laughing as Emily exclaims that she and Kobe "cannot get pregnant again in this house!" The Kansas woman asks her partner to check his wallet, where he finds Dave's Condoms. The condom each come in wrappers marked with Dave's face, along with the caption "You Better NOT Get Pregnant – Emily's Dad," to call back to one of his most infamous moments of the show.
Related: 90 Day Fiancé's Emily's Best Makeup Looks After Weight Loss
90 Day Fiancé Fans Have Mixed Opinions On Dave's Condom Commercial
Most 90 Day Fiancé fans left positive comments on the condom commercial, saying Emily and Kobe are hilarious and calling them their favorite couple. Some fans also said other married couples should look to Emily and Kobe when navigating their relationship, applauding the family's sense of humor. However, some fans also found it odd that Emily and Kobe were in a condom commercial, especially because Emily's dad was filming his daughter and her husband getting hot and heavy on the couch. These fans left vomiting emojis or told the couple to find their own place.
No matter what some fans think, Emily's dad's condom business is not too out of the ordinary. Many 90 Day Fiancé cast members and their relatives start their own businesses after starring on the franchise. Therefore, there is no reason Emily's dad Dave can't have a funny side business of his own. In addition, Dave's business is actually connected to what viewers remember most about him from the show, which not all fans can say. The condoms say, "You Better NOT Get Pregnant," because of Dave's insistence that Emily and Kobe refrain from having another baby while they were living with him.
A few other 90 Day Fiancé stars started a small business based on their best-known sayings from the show, like 90 Day Fiancé season 9 star Patrick Mendes' brother John, who now sells shirts with his well-known phrase "Spahkles" on it. However, most of the cast members' side businesses aren't relevant to their role on the show. This makes Emily's dad's new venture stand out. It's also nice to see Dave and the couple laughing and joking on the commercial. This proves that despite Dave's initial concerns about living with his daughter and her partner, these 90 Day Fiancé stars are now all getting along well.
More: 90 Day Fiancé's Emily Bieberly's Best Outdoor Pics After Weight Loss
Source: Dave Bieberly/Instagram, Dave's Condoms