A good amount of G-Coins are available as free rewards in Roblox: Geometry Defense for 2023, giving players currency to spend on better troops.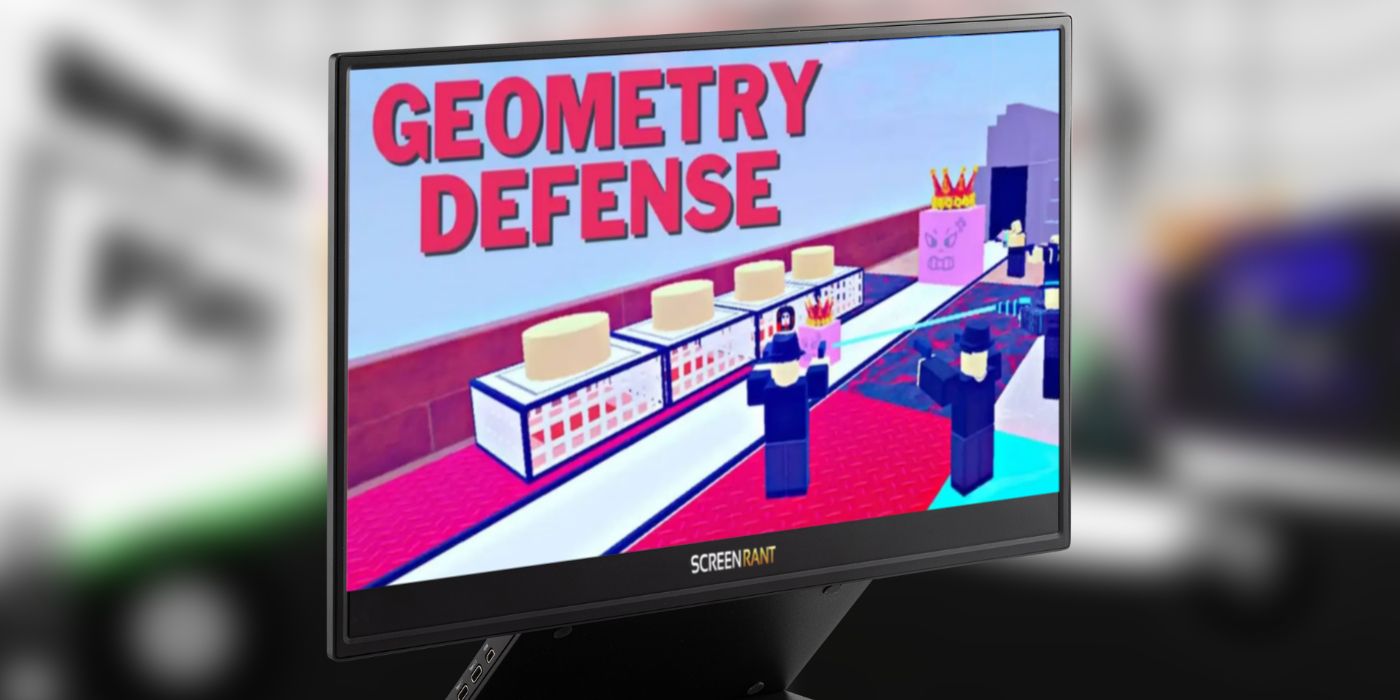 Twelve codes are available for players to redeem in Roblox's Geometry Defense game for 2023, which can be used to purchase powerful troops to fight against threats of different shapes and sizes. This game sees players strategically place troops along a map to defend the area through multiple tower defense levels. With hundreds of levels to overcome, players will need every advantage provided by these codes as they progress in Geometry Defense.
The main earnings found through the codes are G-Coins, which players may spend as the game's main currency. In addition, various places in the Main Lobby sell Skins and Towers, the former of which is purely cosmetic while the latter ties more into gameplay. Skins are bought individually or in Bundles and let players customize the look of their troops.
Every Active Geometry Defense Code (May 2023)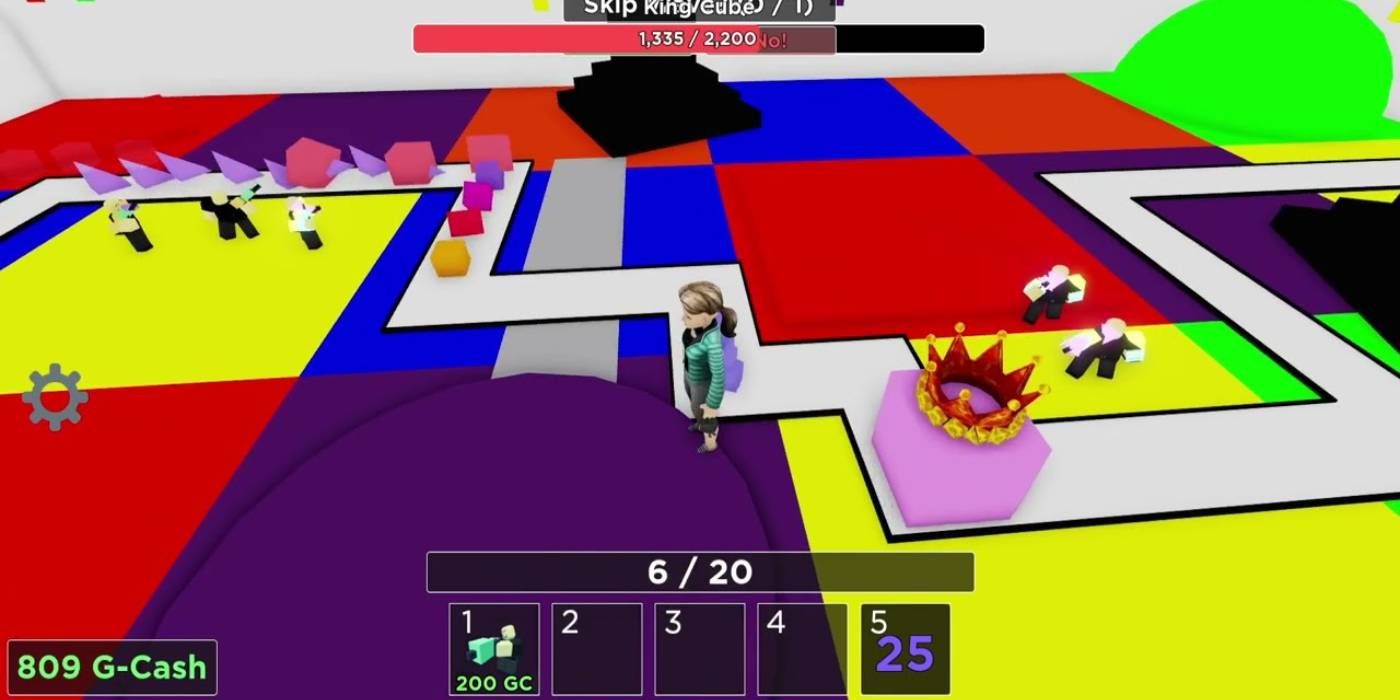 | Code | Free Reward |
| --- | --- |
| 10klikesssss | 110 G-Coins |
| gdf | 75 G-Coins |
| ggs1klikes | 100 G-Coins |
| 2500likes | 100 G-Coins |
| hyperdu | 50 G-Coins |
| cube | 100 G-Coins |
| undead_yt | 50 G-Coins |
| solo_hans | 25 G-Coins |
| epic1mvisits | 100 G-Coins |
| fivekay | 100 G-Coins |
How To Redeem Geometry Defense Codes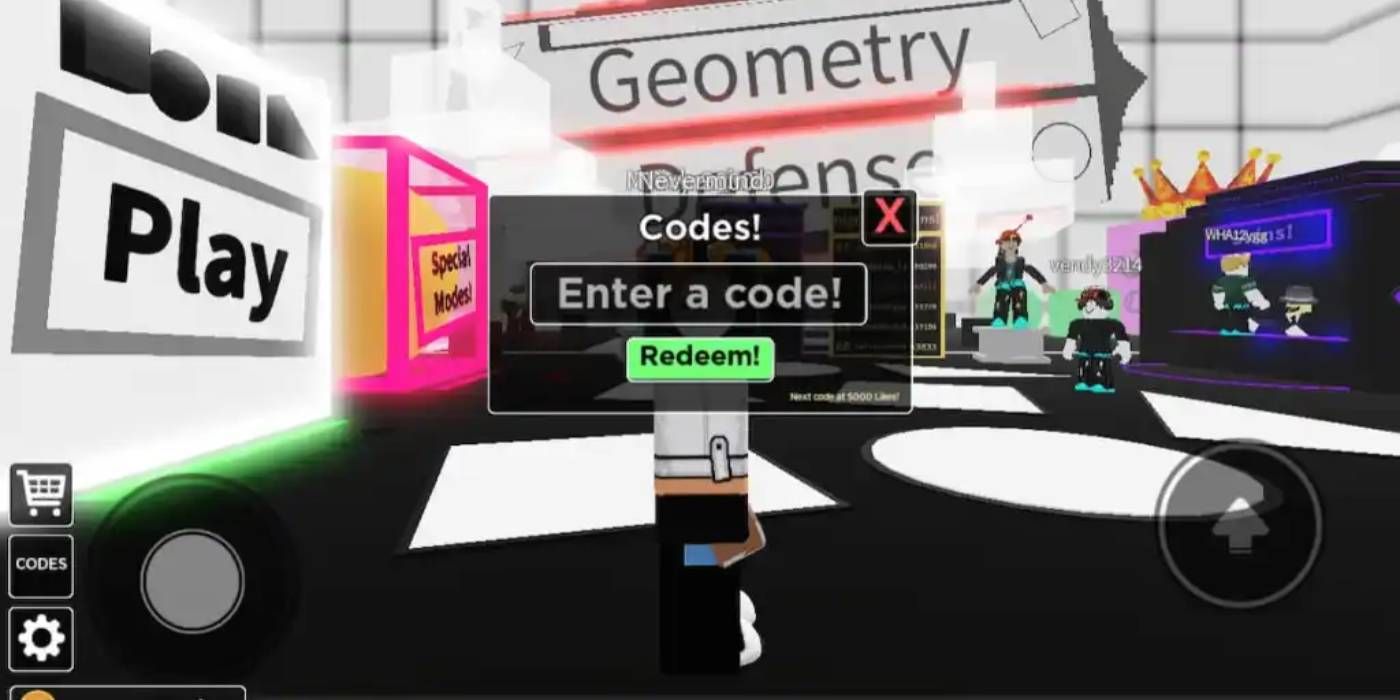 Akin to redeeming codes from Fruit Battlegrounds in Roblox or similar games, players have to launch the game before inputting any codes. Pressing the "Codes" button on the left side of the screen brings up a text box where players need to type each active phrase. The green "Redeem!" prompt below the text box lets players claim their reward as long as the phrase hasn't expired.
Players are recommended to input each code exactly as it appears, without any errors in capitalization or punctuation.
The best way to track down new codes would be to check the community sites from the game's developers, Duo Games!, including a Discord server. A dedicated codes channel lets players know which phrases have expired as well as the ones that are still active. Joining the Discord server also informs players when news for the game or other updates occurs.
Other rewards offered to the player come from the RNG insane mode, which lets them receive a special lucky mortar skin. In addition, purchasing Skin Bundles with the G-Coins from the codes allows players to get several skins for a discounted price and a fifth slot for Towers at a higher price. Finally, one of the best free games on Roblox, Geometry Defense, provides plenty of fun for players through the codes seen in 2023.
Editors Note: The Roblox Corporation has faced multiple accusations against the company's alleged lack of moderation and purported history of allowing the exploitation of child labor. Details on the controversies surrounding Roblox and its monetization process are being updated as new information becomes available.
Platform:

Windows, macOS, iOS, Android, Xbox One

Released:

2006-09-01

Developer:

Roblox Corporation

Publisher:

Roblox Corporation

Genre:

Action, Adventure, Sandbox, MMO

Multiplayer:

Online Co-Op, Online Multiplayer

ESRB:

E

Summary:

Roblox is both a game and a game creation engine that lets players play games crafted by Roblox Corporation team members and other players while creating and sharing their own. Starting a small experiment in the 2000s, Roblox has become a more robust game and tool in the 2010s. It features a complete marketplace where players can buy and sell various items, such as developer "products," and modify their avatar for the game. In addition, Roblox is an active service game with several users and brands participating in a similar yet different vein to Fortnite, such as film premiers and concerts. Players make most of the games developed in Roblox. Still, they continue to enjoy expansion packs from other developers, such as a recent Sega and Roblox collaboration which saw a Sonic the Hedgehog game experience developed exclusively for Roblox. 

How Long To Beat:

55h