Last week on The Real Housewives of Potomac, Mia Thornton threw her drink at Wendy Osefo, but Robyn Dixon and Gizelle Bryant decided to support Mia and fans weren't happy. Wendy and Robyn started as down-to-earth chicks on the same page. However, after Wendy shaded Robyn by saying she was in a non-existent relationship with fiancé Juan Dixon, Robyn came back swinging and hasn't let the feud go. Meanwhile, Mia and Wendy have repeatedly bumped heads, and Wendy called out Gizelle for spreading rumors about her husband.
Wendy tried to start RHOP season 7 on a different note, but the green-eyed bandits were not having it. Robyn refused to include Wendy in her family fun day. Instead, she invited Candiace Dillard-Bassett, whose been touring for her Deep Space album, to play "aunty" and bring Wendy's kids to participate, a wild proposition. When Wendy and Mia went head-to-head in Miami, it had nothing to do with her feud with Robyn. However, Robyn and Gizelle were quick to jump on Mia's bandwagon anyway. Real Housewives Fanatic on Twitter pointed out, "Disgusting human beings! They're legit bullying Wendy. And for Gizelle to ridicule Monique for being violent but when Mia does it, it's Wendy's fault, awful woman!" Robyn and Gizelle tried to argue that Wendy had been egging Mia on. Twitter user Purple Princess noted, "Not Robyn conveniently forgetting her own Wendyesque behavior. I'm happy to remind her," with screenshots of Robyn getting in her castmate's faces.
Related: RHOP: Why Dr. Wendy Osefo Deserves Better Support & Communication
Why Did Mia Thorton Take Peter Thomas' Light Shade So Far?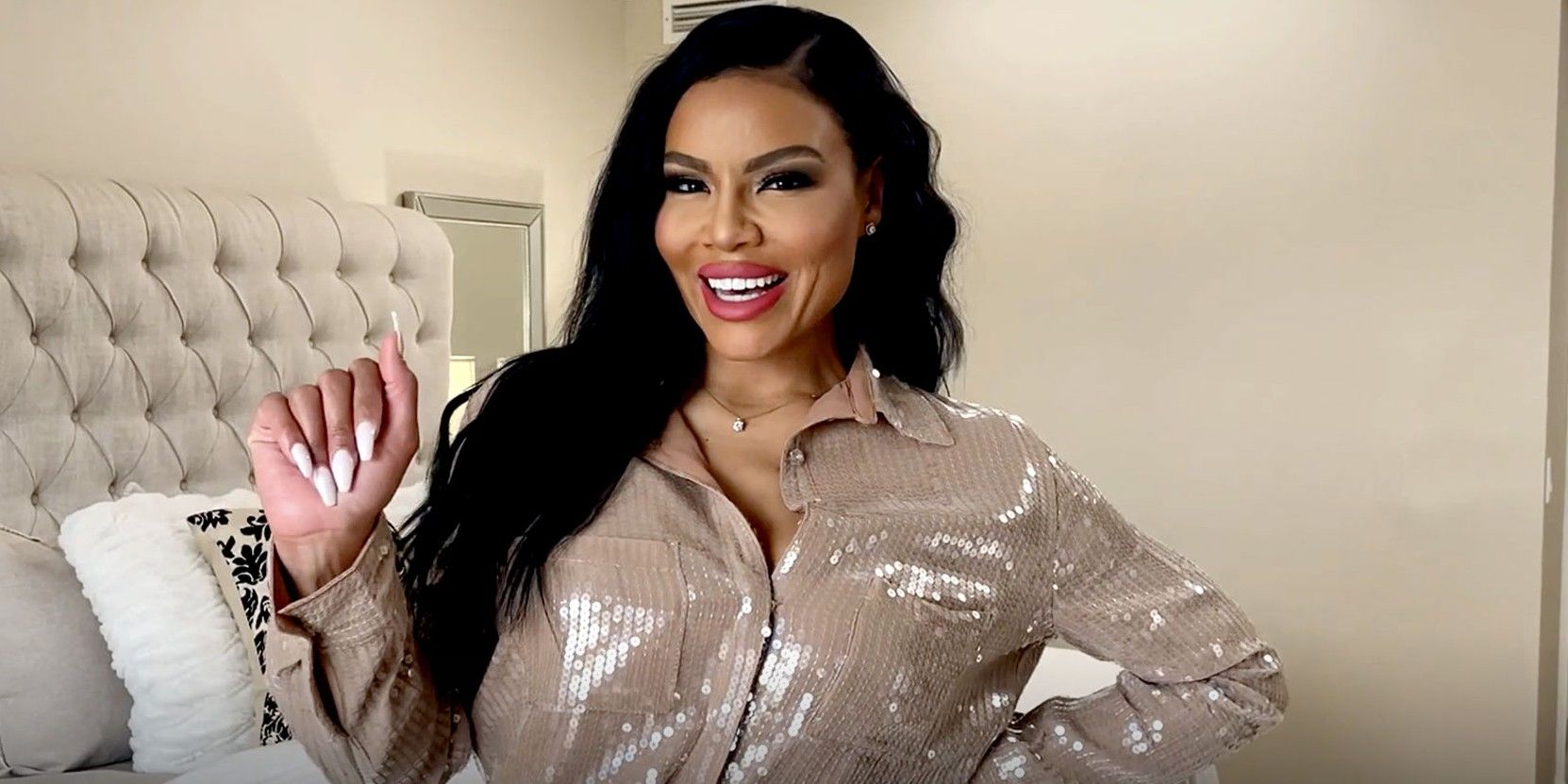 The whole issue started when Mia, who RHOP fans call a pathological liar, threw Wendy under the bus for not following through with her business deal with The Real Housewives of Atlanta's former breakout househusband, Peter Thomas, who recently applauded Kenya Moore. Mia also said it was rude of Wendy not to let Peter know she was coming into town and visiting his restaurant, Bar One, that evening. Wendy said she didn't let any man other than her husband know when she was coming into town and that it was, in fact, Peter who left her on read the last time they talked. Mia claims she and her husband are good friends with Peter and that she even attended Peter's Bar One and Club One openings in Charlotte, North Carolina. Twitter use Reality Slooot suggested, "My money is on Mia is/was banging Peter 100%."
Peter's comments about RHOP's Wendy, who has a memoir out, were light-shade, but Mia's flying cocktail and Robyn and Gizelle's alienation of Wendy felt heavy, especially in the context of accusations of colorism from Wendy and Candiace last year. Mia took it to a new level. Then she dared to kick Candiace and Ashley Darby, who have a truce for now, out of their accommodations simply because they wanted to visit Wendy after she left the Miami residence. With her reads, ambition, intelligence, and reason, Professor Wendy is a major asset to RHOP. Maybe Gizelle, Robyn, and Mia are threatened, but their behavior screams mean girls.
If Ashley and Candiace can find a messy truce, there's hope for Mia and the green-eyed bandits to come around to Wendy. The audience can see that their reaction to her is unmerited. It's time for the whole cast to step back and rally behind Wendy like Candiace, Ashley, and the very unappreciated birthday girl Karen Huger did.
More: Why RHOP's Candiace, Karen, & Wendy Claim Co-Stars Conspired On Storylines
The Real Housewives of Potomac airs Sundays at 8 p.m. EST on Bravo.
Sources: Reality Slooot/ Twitter, Real Housewives Fanatic/ Twitter, Purple Princess/Twitter