[ad_1]

Mission: Impossible – Dead Reckoning Part One director Christopher McQuarrie teases Hayley Atwell's new character as "an agent of chaos." In what might be the Mission: Impossible franchise's penultimate installment, Dead Reckoning Part One features the return of Tom Cruise's IMF agent Ethan Hunt alongside his regular team of operatives played by Ving Rhames, Simon Pegg, and Rebecca Ferguson. Joining the franchise in a major role is Marvel Cinematic Universe star Hayley Atwell as Grace, whose exact allegiances are unclear.
Talking to Entertainment Weekly for their 2023 movie preview, McQuarrie opened up about Atwell's new character ahead of Mission: Impossible 7's release date this summer. Though he doesn't want to reveal too much, the franchise director said that Grace is "not a spy" nor a secret agent, though she is "an agent of chaos." See what McQuarrie shared below:
The less I tell you about Hayley Atwell, the better. Hayley represents a stranger in a strange land — she's somebody who does not come from this world, she's not a spy, she's not an agent. If anything, she's an agent of chaos, and is something of a random element that's thrown into this story.
Everything We Know About Hayley Atwell's Mission: Impossible 7 Character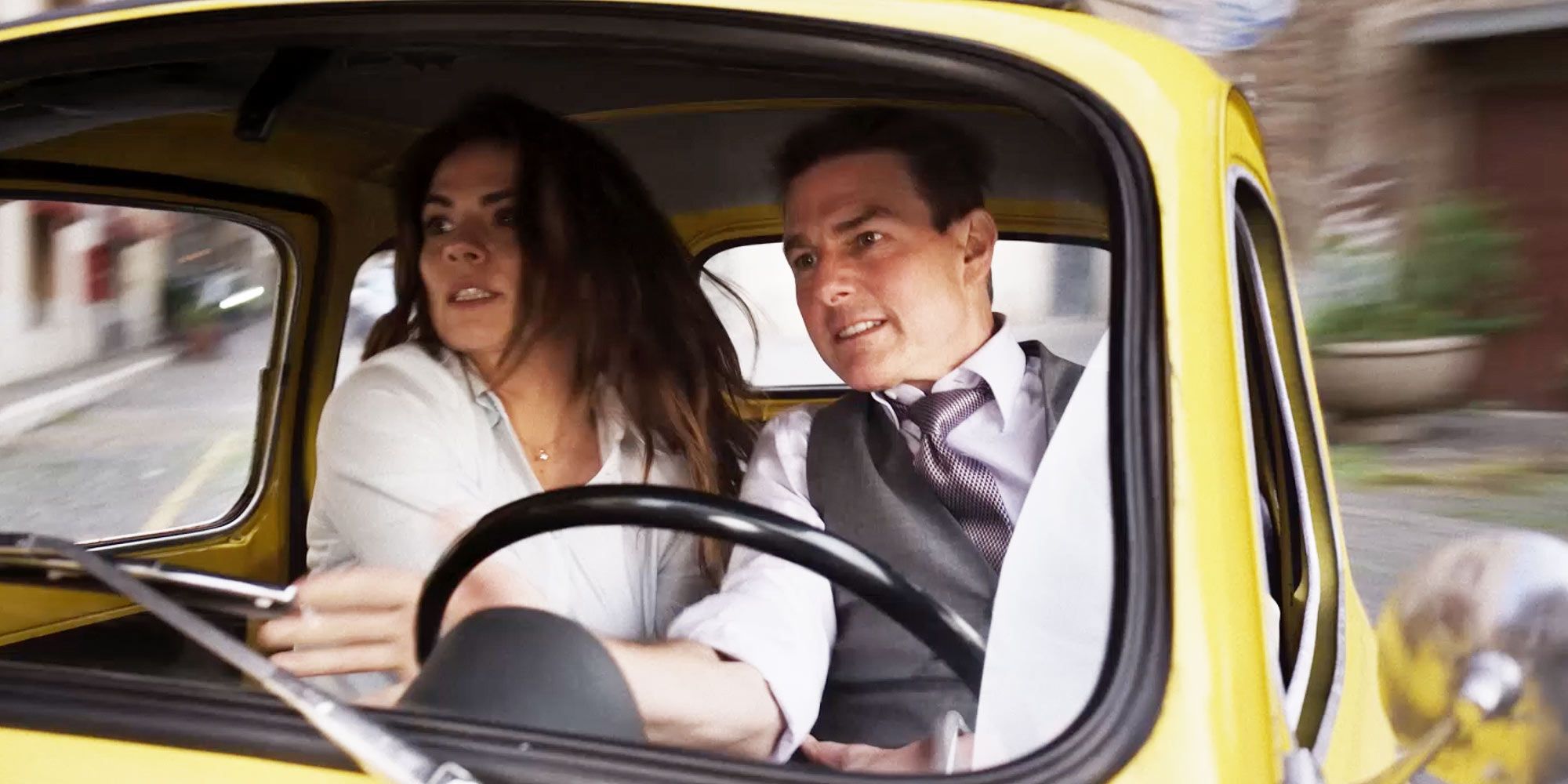 McQuarrie previously described Grace as a "destructive force of nature," while Atwell explained that her character's loyalties are "somewhat ambiguous." The director now reveals that she is not a spy nor a secret agent, ruling out any theories about her having ties to other existing characters. Grace is very much an outsider entering the world of espionage, top-secret government missions, and preventing impending global disaster. While it has been assumed that Grace will act as the latest love interest for Ethan, McQuarrie's comments cast doubt on her intentions, as she sounds like a classic femme fatale.
Related: Who Is Hayley Atwell Playing In Mission: Impossible 7?
No matter where her loyalties lie, Grace will be heavily involved in the Mission: Impossible franchise's signature stunts and thrilling action sequences, even though she doesn't possess the skills of a spy. Atwell says she drifted a race car, back-flipped over a bridge, jumped backward off a moving train, and ran uphill in high heels while handcuffed to Cruise. With her seemingly ambiguous nature and willingness to commit to increasingly intense stunts, Hayley Atwell's Grace should feel right at home in Mission: Impossible – Dead Reckoning Part One.
Source: EW
[ad_2]

Source link