[ad_1]

An Insidious spinoff called Thread: An Insidious Tale is in the works with Mandy Moore and Kumail Nanjiani set to star. The Insidious horror franchise kicked off in 2010 with the original film from writer Leigh Whannell and director James Wan. The series has had four films to date, with the fifth installment, Insidious: The Red Door, due out in July. The series deals with concepts like astral projection, demonic possession, and a creepy plane of existence called The Further, but has shifted protagonists throughout the films.
As reported by Deadline, the Insidious franchise is set to get its first spinoff film, called Thread: An Insidious Tale. Nanjiani, star of The Big Sick, and Moore, star of This Is Us, have signed on to play the leads, with Moon Knight writer Jeremy Slater making his directorial debut. The plot is said to follow a married couple (Nanjiani and Moore), who tap into dark forces to travel back in time and save their daughter, only to experience dire consequences.
The Future of the Insidious Franchise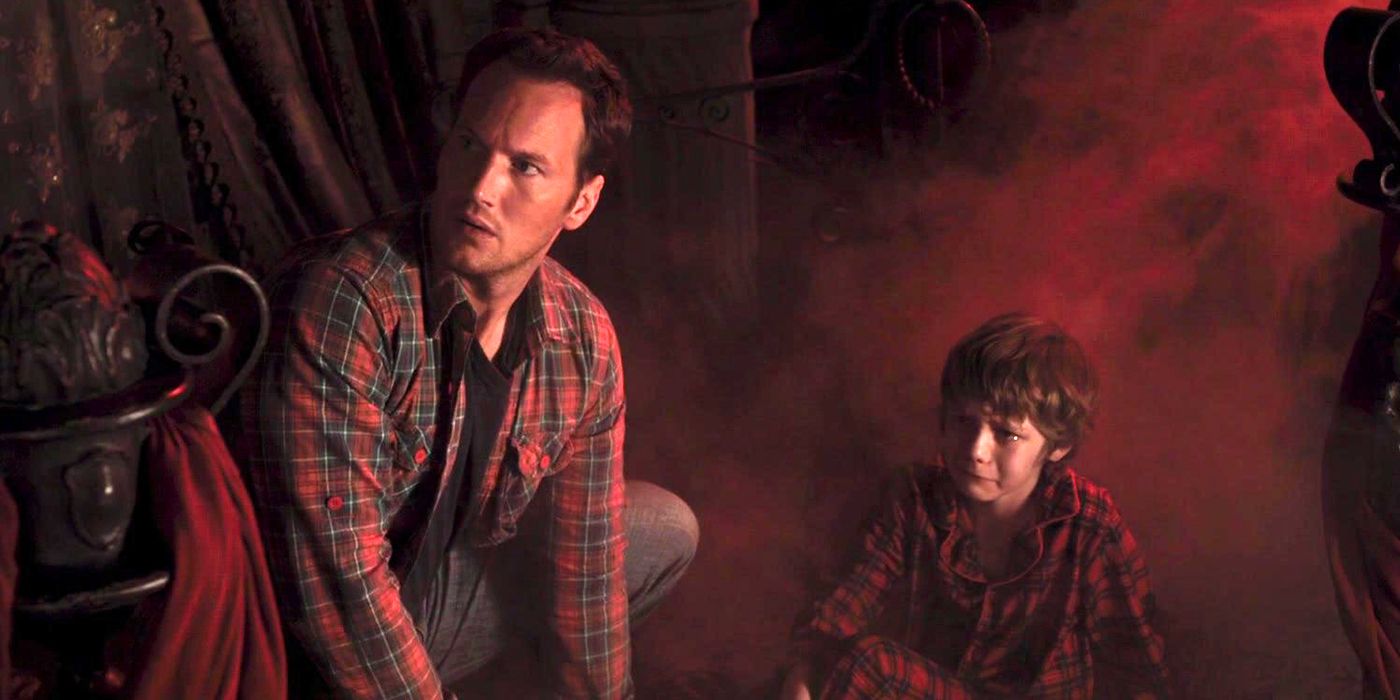 The Insidious franchise thrives on small budgets that offer decent financial returns, with the series accruing over $542 million worldwide. It also has the added benefit of Saw creators Wan and Whannell collaborating on the series, as they have proven to be hitmakers in the horror genre. Additionally, while Insidious offers unique concepts not often seen in films, like astral projection, it was able to connect with audiences thanks to the quality behind it.
Due out in July, Insidious: The Red Door is the fifth installment in the franchise, and it is set to follow the Lambert family, who appeared in the first two films. Insidious: Chapter 3 and Insidious: The Last Key shifted focus away, instead following the past and present exploits of Lin Shaye's psychic Elise Rainier. Insidious: The Red Door sees Patrick Wilson, who also directs, Rose Byrne, Ty Simpkins, and Shaye returning. While the franchise looks to be expanding via spinoffs, the central storyline with the Lamberts may continue, depending on how the fifth film plays out.
Thread: An Insidious Tale is the first proper spinoff in the franchise despite the sequels shifting focus from the central characters. If successful, the series may live on through spinoffs, with Wan already having extensive experience expanding a series that way. Wan's Conjuring franchise has seen successful spinoffs in Annabelle, The Nun, and The Curse of La Llorona, with more planned. Therefore, Thread: An Insidious Tale may be the first of several spinoffs that could keep the unique horror franchise around for years.
Source: Deadline
[ad_2]

Source link