Taron Egerton has hinted that Kingsman 3 will likely be his final outing as Gary "Eggsy" Unwin. Based on the comics by Mark Millar and Dave Gibbons, the Kingsman series began with 2014's highly acclaimed Kingsman: The Secret Service. Series director Mathew Vaughn would later follow up with 2017's sequel Kingsman: The Golden Circle and 2021's World War I era prequel The King's Man. Plans had been laid to begin filming a third sequel film as far back as 2019, but ongoing production delays have seen the project repeatedly pushed back.
In a new interview with Collider, Egerton talked about his return to the franchise which first made him a household name. Suggesting that he has ideas for Kingsman 3 that he would like to pitch to Vaughn, he described his desire for the film to "be a fitting ending" for his character. He also spoke about his wish to see Colin Firth return as Eggsy's mentor Harry Hart. Check out his comments below:
Yeah, I mean, I have an idea for Kingsman. I have my own idea that I would like to pitch to Matthew, and I think that will be happening soon but he has the wheels in motion on a big idea of his own. So who knows, you know? Who knows where it will land? But he has every intention of making it, and I have every intention of playing Eggsy one more time. That was always what I thought I was committed to doing. It's the role that made my name, so I suppose, in a way, I just want it to be absolutely right if we do it again, and I want the story to do justice to the part that really changed my life. I want it to be a fitting ending. And I would, obviously, really hope that Colin [Firth] would come back for at least a part of it, and who knows? We'll have to see, but we are planning to talk about it, actually, the next time we see one another, so who knows? Watch this space. But, you know, he's certainly not backing off the idea.
Can The Kingsman Franchise Continue After Eggsy's Departure?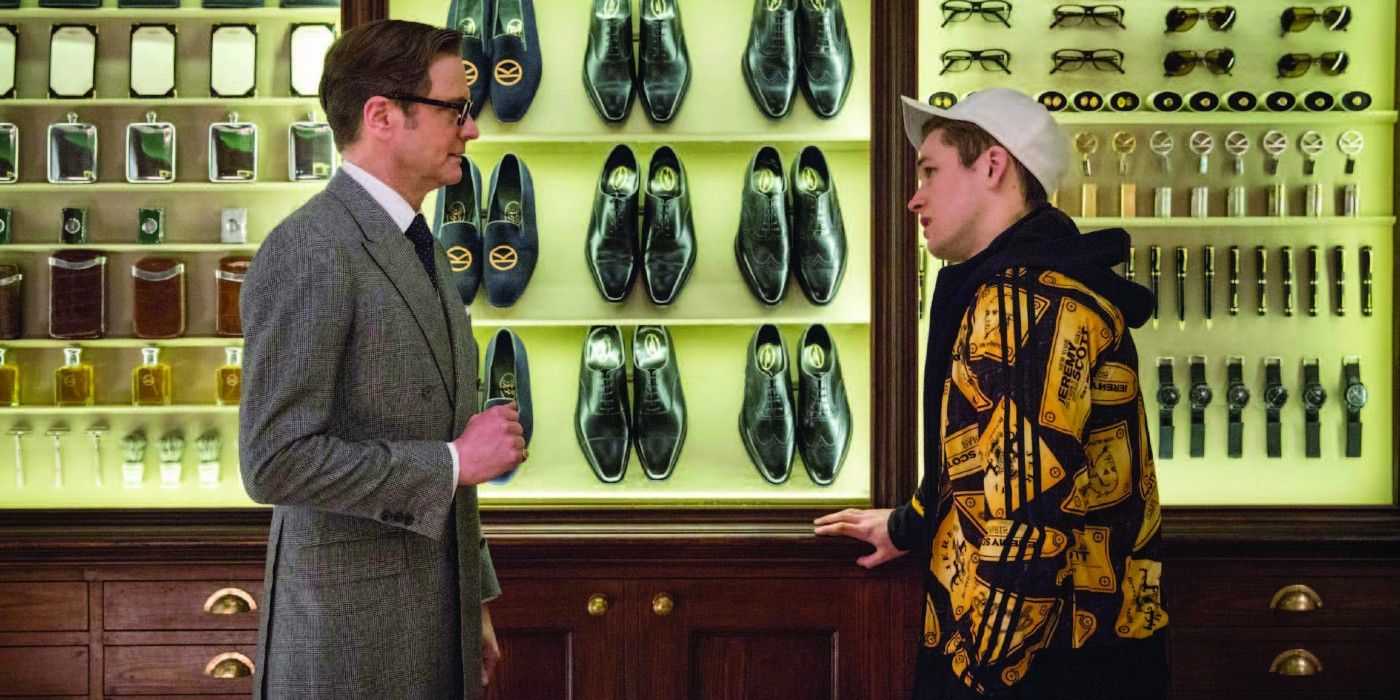 While Kingsman: The Secret Service was not Egerton's first onscreen role, it is the one ultimately responsible for his rapid rise to fame. Imbuing his streetwise misfit-turned-superspy with an irrepressible sense of charm and razor-sharp wit, the actor's turn as Eggsy not only did much for his career, but it was also central to the success of the burgeoning spy franchise. Bringing back a sense of fun and high adventure to a genre that had long since become overly serious, Egerton's Eggsy rightly took his place alongside other iconic cinematic spies such as James Bond and Jason Bourne.
Related: Kingsman: The Blue Blood – Cast, Plot & Everything We Know So FarWhile audiences are clamoring to see him return in Kingsman 3, Egerton's most recent comments do raise questions about what will happen to the franchise following his departure. Vaughn has not been shy about expressing his own desire to see the Kingsman franchise expand beyond the central films and has already experimented with the series' first prequel film. Though The King's Man did not receive the same kind of critical or commercial success as its progenitor, it did prove that there is still much more to explore within the franchise's richly detailed cinematic universe.
The most likely direction for the franchise to take after Eggsy's final outing in Kingsman 3 is for Vaughn to begin focusing his efforts on his planned Statesman spinoff series. Expected to see Channing Tatum, Jeff Bridges and Halle Berry reprise their respective roles from Kingsman: The Golden Circle, the Statesman television series will reportedly focus on the Kingsman's US counterparts and could potentially lay the groundwork for more stories to come. However it turns out, audiences will be sad to see Egerton move on from the role of Eggsy after one final outing in Kingsman 3.
Source: Collider