Love Is Blind's Iyanna McNeely and Jarrette Jones are officially divorced, and Iyanna reveals the emotional "grief" that she feels as a result.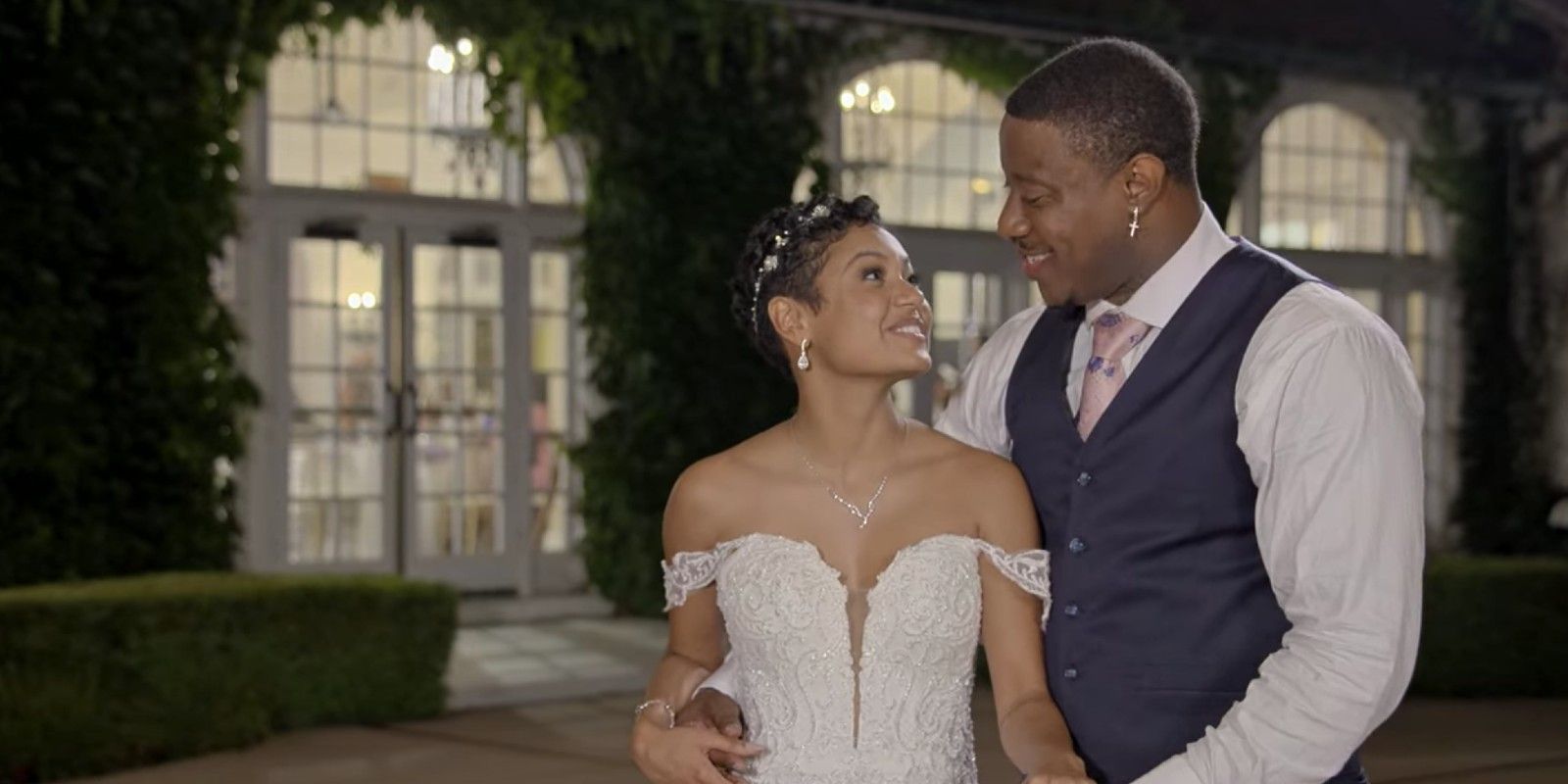 Iyanna McNeely, from Love Is Blind season 2, opened up about the "grief" she is experiencing after finalizing her divorce from Jarrette Jones. Iyanna and Jarrette shocked fans in August when they announced their divorce after one year of marriage. The couple credited the different directions they were moving in for causing the divorce. The announcement came one week before reports confirmed Nick Thompson and Danielle Ruhl were divorcing, leaving no surviving Love Is Blind season 2 couples.
Now three months after announcing the divorce, Iyanna took to TikTok to post a tearful testimonial about the "draining" experience. "Well, it is official," Iyanna said with a face full of tears. "Divorce really is like a grief, and as much as people laugh at how long we were married, I think my expectations made it real," the Love Is Blind star continued. "My hope made it real, my effort made it real, my tears made it real." Iyanna went on to explain why she was "crying" about the divorce being finalized. "So I'm crying for the girl that I was at the beginning of this marriage when I was so hopeful and had less baggage and I was optimistic and I was healed," she shared. "I'm crying for that marriage that I thought could work."
Related: Why Love Is Blind Desperately Needs To Include Marriage Counselors
Love Is Blind's Iyanna McNeely 'Happy' To be 'Moving Forward'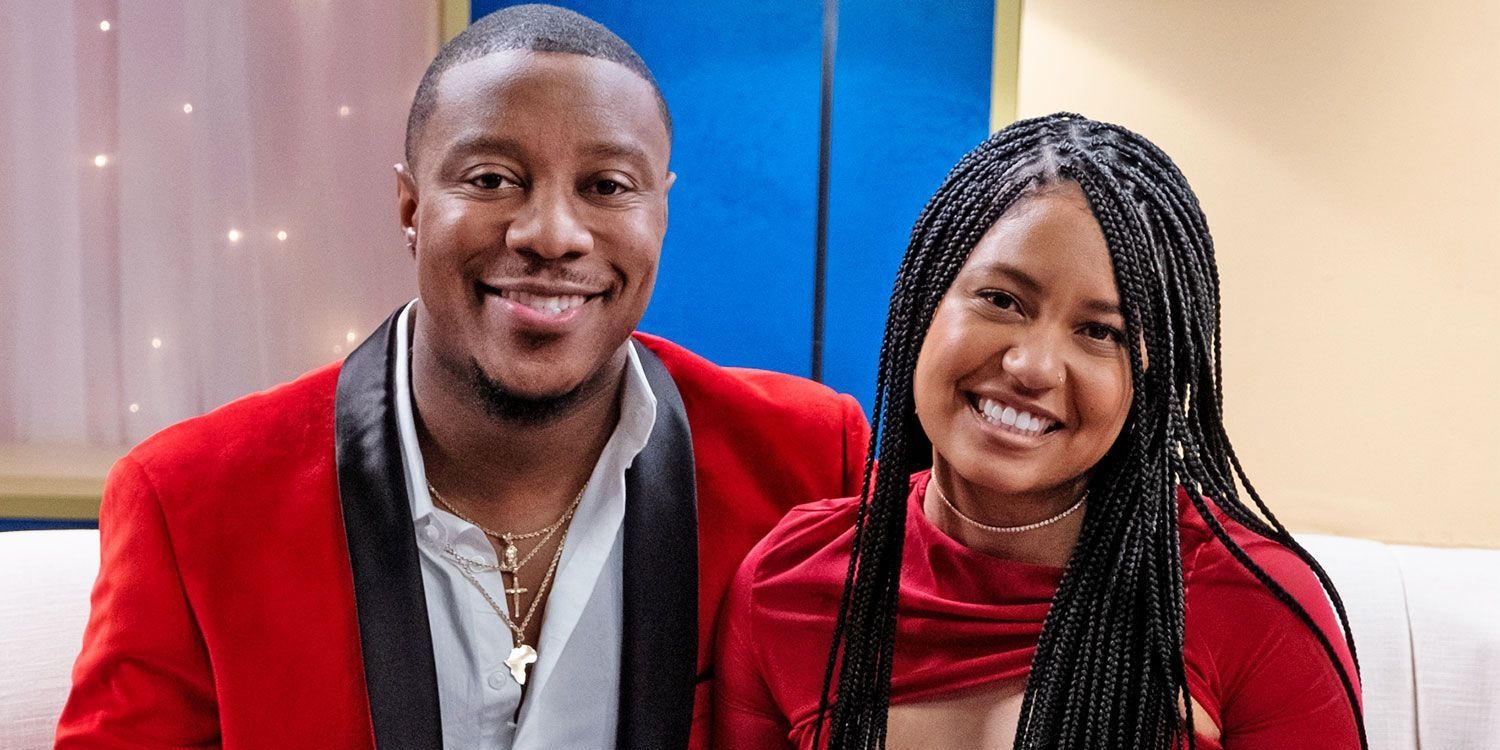 According to Iyanna, once the cameras stopped rolling, "s*** hit the wall" between her and Jarrette. Despite her emotional plea, Iyanna wants fans to know the joy she's walking away with. "I may be sad right now, but I'm happy that I'm moving forward and I'm happy that I'm out of something that no longer works for me, something that drained the life out of me," Iyanna went on to explain. From the sounds of it, fans were convinced that Iyanna tried to fight to make the marriage work, but Jarrette wasn't ready for that commitment. Viewers got to see Jarrette propose to Iyanna only after he was turned down by his first choice, Mallory Zapata.
Even when Jarrette and Mallory finally met in person during the couple's vacation, the sparks flew, and their spouses noticed their obvious attraction to each other. But Jarrette assured Iyanna that he was in love with her and focused on making their relationship work. While adjusting to living together, Iyanna and Jarrette realized how different they were. Iyanna was a homebody who preferred to stay inside the house while Jarrette enjoyed the nightlife and going out with his friends. Despite the red flags, Iyanna and Jarrette were one of two couples to exchange "I do's" in the Love Is Blind season 2 finale.
But the time the Love Is Blind After The Alter special aired, Iyanna and Jarrette were opening up about how challenging it's been for them in their marriage. It was shortly after filming the special that the couple announced their divorce. With Nick and Danielle's divorce announcement following shortly after, fans became more skeptical about the marriage experiment. Love Is Blind season 3 recently wrapped and saw two couples walk away as married pairs. But the skepticism about Love Is Blind continues to mount as fans see how emotional Iyanna is after getting her heart broken by someone she met on the show.
More: Why Fans Are Excited For Love Is Blind: Sweden (& Why They're Not)
Source: Iyanna McNeely/TikTok