Peter Sohn, the director of Pixar's Elemental, says animated series Avatar: The Last Airbender did not inspire the upcoming film. Announced in May of this year, Elemental will be Pixar's 27th feature film, coming after Toy Story spin-off Lightyear. An original Pixar film in the vein of Inside Out and Soul, Elemental will introduce viewers to a new world in which the elements of water, air, fire, and land are personified and live together in a bustling city. The film will star voice actors Leah Lewis and Mamoudou Athie as Ember and Wade, two seemingly opposite forces who learn they have something in common.
While speaking with Entertainment Weekly, Sohn discusses the similar themes audiences have pointed out between the upcoming Pixar film and popular animated series Avatar: The Last Airbender. In the beloved Nickelodeon show, which ran for three seasons from 2005 to 2008, the four natural elements can be controlled by people known as benders, whose societies are structured around the elements they are able to harness. This personification of the elements and the difficulties benders of different elements often have with each other in Avatar: The Last Airbender has resulted in comparisons to Elemental since the film was announced, though Sohn clarifies that the Pixar movie wasn't inspired by the show. See what the director has to say below:
"No, [ATLA] wasn't a touchstone, but I love the show. I saw it with my kids and it's great, but we're so different from it. There's no martial arts in our world. There's not anything like that. It's this city story with the romance, and this family drama. But I do appreciate the connection that people are making just 'cause they love that and hopefully they can love this, too."
Related: Everything We Know About Pixar's Elemental
How Elemental Can Set Itself Apart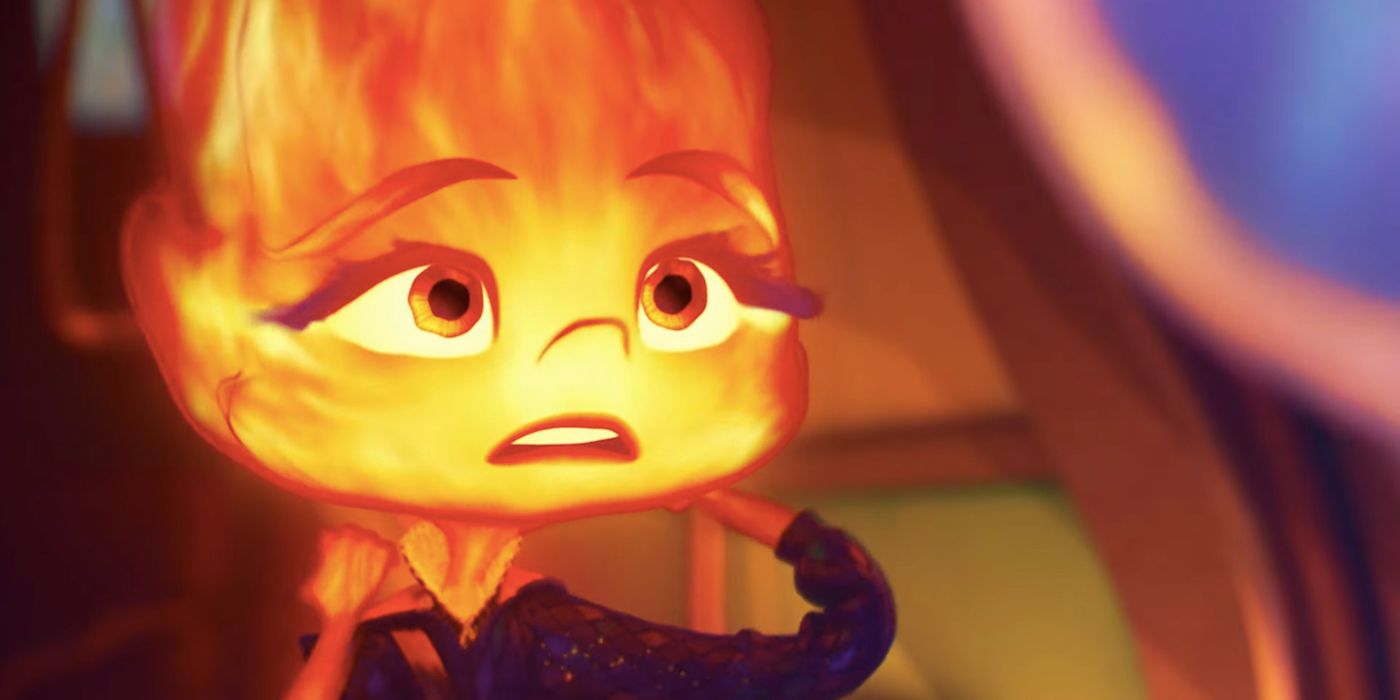 While Elemental and Avatar: The Last Airbender are two element-driven animated properties, Sohn's point about their differing styles reveals the distinct intentions behind each. While Avatar: The Last Airbender sees the benders utilize the elements in order to fight one another, defend themselves, and forge their civilizations, Elemental humanizes the actual elements themselves. The film will bring heart and personality to personified versions of water, fire, land, and air, making them their own characters rather than seeing them be used by human characters.
Some similarities between thematic aspects of Elemental and Avatar: The Last Airbender include the clashing personality types of contrasting elements and the friction in society as a result of those clashes. However, Elemental will explore those themes on a smaller though still important scale by centering on the romantic storyline between Ember and Wade as well as family drama. The recently released trailer for the film also hints at larger societal questions asked by the movie, implying that Elemental will be another thought-provoking installment in Pixar's impressive catalog.
Pixar has a history of personifying inanimate objects for the purpose of storytelling in its films, going back to the classic franchise Toy Story in which children's toys act as the protagonists. As Pixar films grow more abstract in their meditations on inanimate elements finding their voices, the worlds that its films explore have grown more creative and complex. Based on the Elemental trailer, the new original film will introduce yet another dazzling and unique world to audiences, ensuring a memorable experience for viewers.
More: Netflix's Avatar: The Last Airbender Can Offer More Than Just Bending
Source: EW