[ad_1]

Warning: Contains spoilers for Predator #1!Marvel's new Predator comic has confirmed another alien race the Yautja respect enough to hunt. Throughout the Predator franchise, the Yautja (the name of the Predator's species) have hunted both humans and Xenomorphs, leading fans to question if there are other species they hunt. Now, in Predator #1, a group of hapless humans, brought to a distant world, are about to meet another species hunted by the Yautja.
Predator #1 is written by Ed Brisson, illustrated by Netho Diaz, inked by Belardino Brabo and Victor Nava, colored by Erick Arciniega and lettered by Clayton Cowles. The Yautja have collected humans from across history, bringing them to a planet that doubles as their hunting preserve. As the humans make their way through this strange world, they are attacked by a giant, purple, bird-like creature with multiple arms.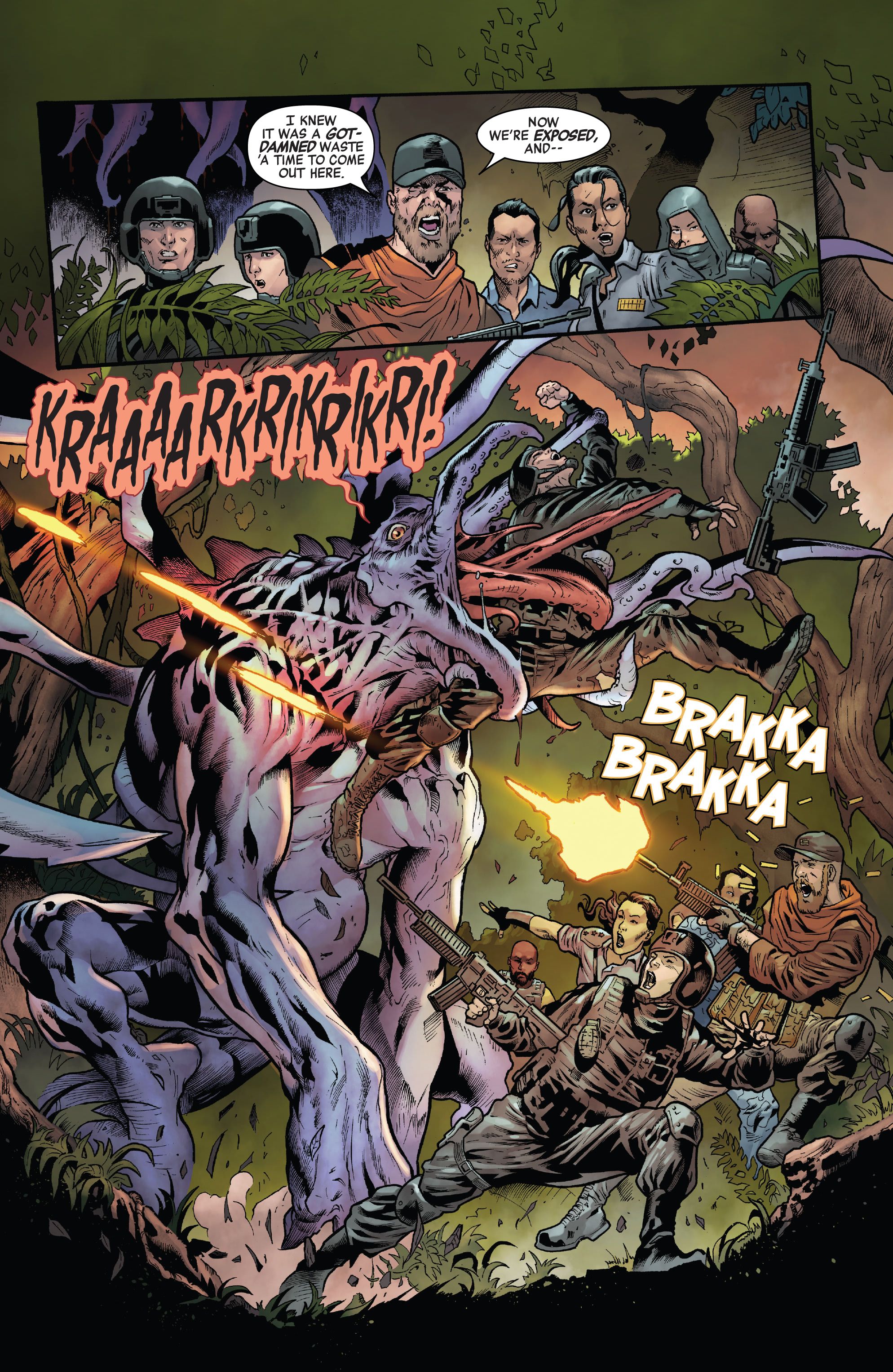 Working together, the humans are able to bring the creature down with no one being seriously hurt or killed. It is then they deduce their situation: they have all been brought to this planet to be hunted by the Predators.
The Predators Clearly Respect This New Species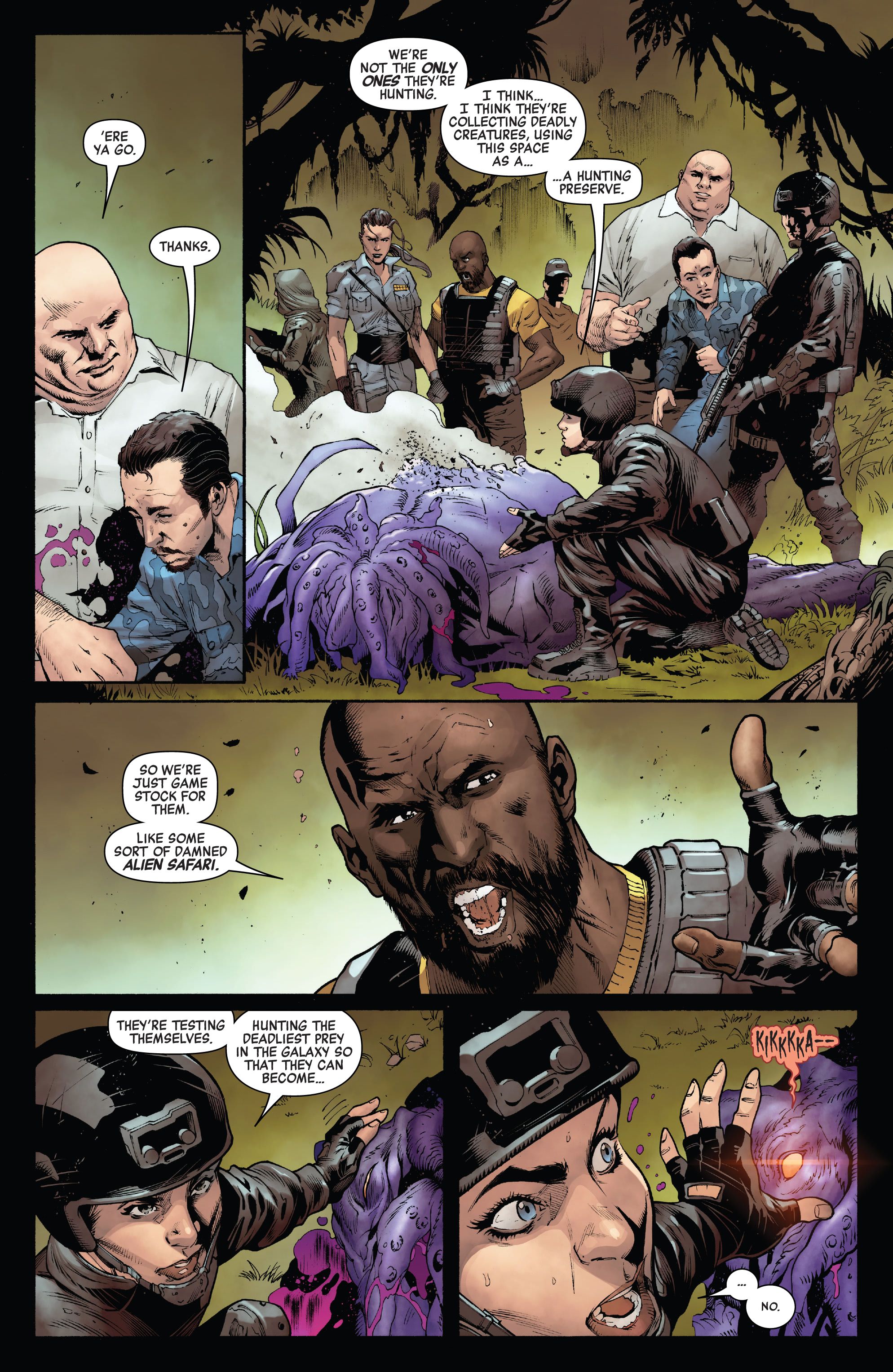 When the Predator first graced movie screens in the 1987 movie of the same name, humans were its primary target. A few years later, Dark Horse Comics crossed Predator over with another 20th Century Fox franchise, Alien. Alien vs. Predator was a smash hit, and its influence could be felt across both franchises; a feature film based on the concept was released in 2004. The miniseries gave a shot in the arm to both properties, and revealed that humans are not the only quarry the Yautja hunt. Fans have been clamoring to see the Yautja hunt other species besides humans and Xenomorphs–and now Marvel has revealed a new one that may be as deadly as the Predators.
This new species does not get a name in the issue, but based on their brief appearance, they seem to be much bigger and more powerful than humans. This leads to the question: why do the Yautja respect them so much? The Yautja bring species to the planet so that they can hunt, and given the time and energy needed to do so, they more than likely bring species they respect. Humans have bested the Yautja on several occasions, which explains their presence on the planet–but what have the purple creatures done? Given what is shown, they are bigger than the Yautja, and much more brutish, relying on strength and muscle to fight rather than cunning. Perhaps defeating one is a true sign of strength among the Yautja? Or is there another, deeper reason? And have the Yautja brought any more species to the planet to hunt?
Since acquiring the rights to former 20th Century Fox properties such as Alien and Predator, Marvel has paired them with winning creative teams that have expanded each franchise's mythos. Previous installments of Marvel's Predator series have flipped the script on the human/Yautja dynamic, introducing a human who hunts them. Now, writer Ed Brisson and artist Netho Diaz have introduced a new species to the universe, one the Predators respect enough to hunt.
Predator #1 is on sale now from Marvel Comics!
[ad_2]

Source link