[ad_1]

Strange New Worlds' Lt. Erica Ortegas is named after an original Star Trek character created by Gene Roddenberry who was changed in "The Cage."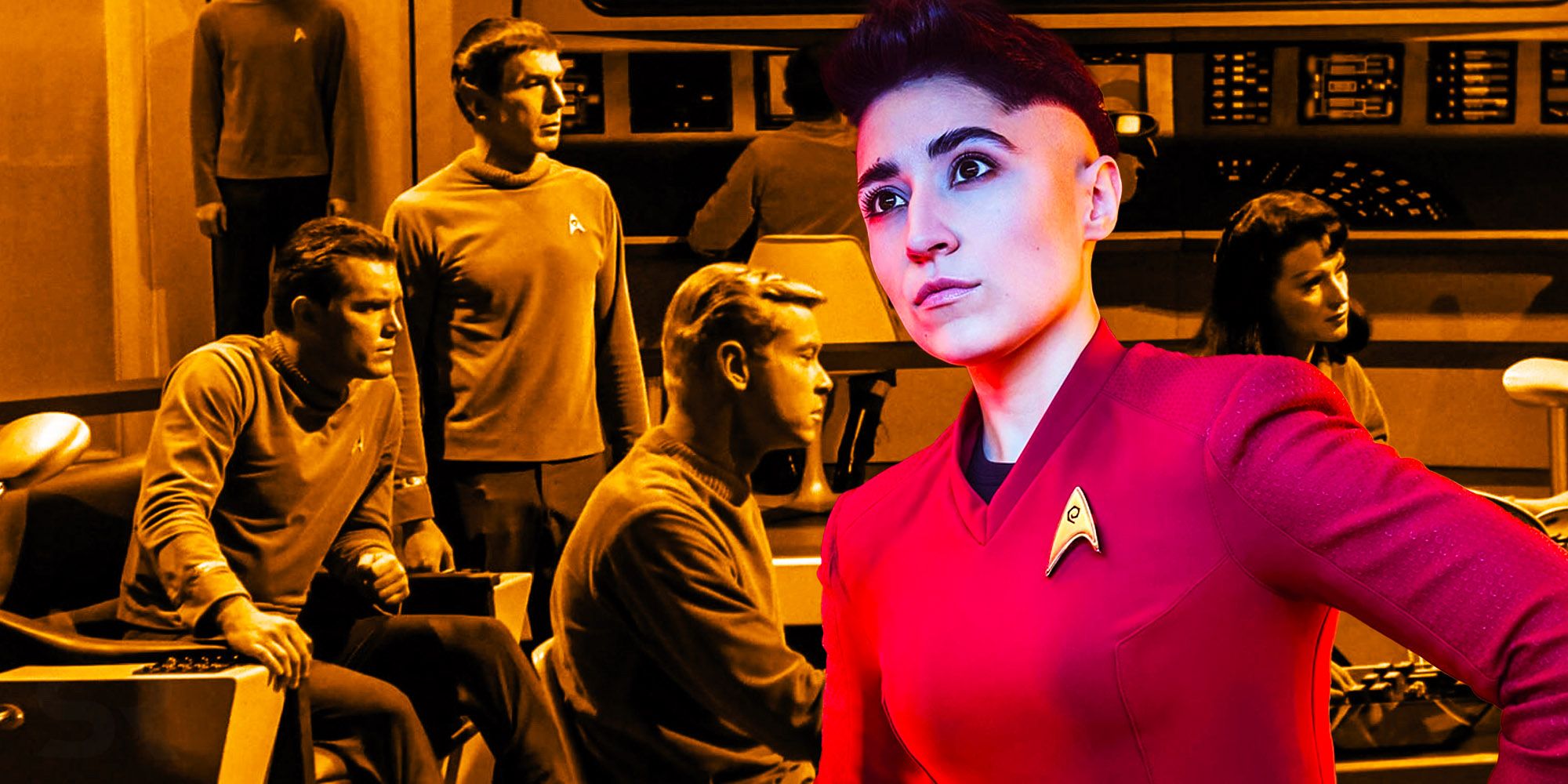 Lt. Erica Ortegas (Melissa Navia) in Star Trek: Strange New Worlds has a brilliant connection to Star Trek: The Original Series. Along with being a hotshot pilot who has a snappy repartee with Captain Christopher Pike (Anson Mount), Ortegas is also an irrepressible prankster. The snarky helmsman of the USS Enterprise won over audiences, and Ortegas' fans have hilariously branded her a "chaos muppet." Erica is one of the reasons why Strange New Worlds is such a hit.
Erica Ortegas is a character created for Strange New Worlds, but she has ties to the very beginnings of Star Trek. The inspiration for Erica comes from one of the characters Gene Roddenberry created for his original Star Trek pitch to NBC:
In March 1964, Roddenberry turned in a first draft proposal titled "Star Trek Is…" that described the concept and characters for his sci-fi series that would be "Wagon Train to the stars." Along with Captain Robert April, who predated Pike and Captain James T. Kirk (William Shatner), the "mysterious, female" Number One, and the "half-Martian" Mr. Spock, the Enterprise's original pilot was named Jose Ortegas.
Related: Star Trek: Strange New Worlds Season 1 Ending Explained (In Detail)
Strange New Worlds' Ortegas' Tie To TOS Jose Ortegas/Tyler Explained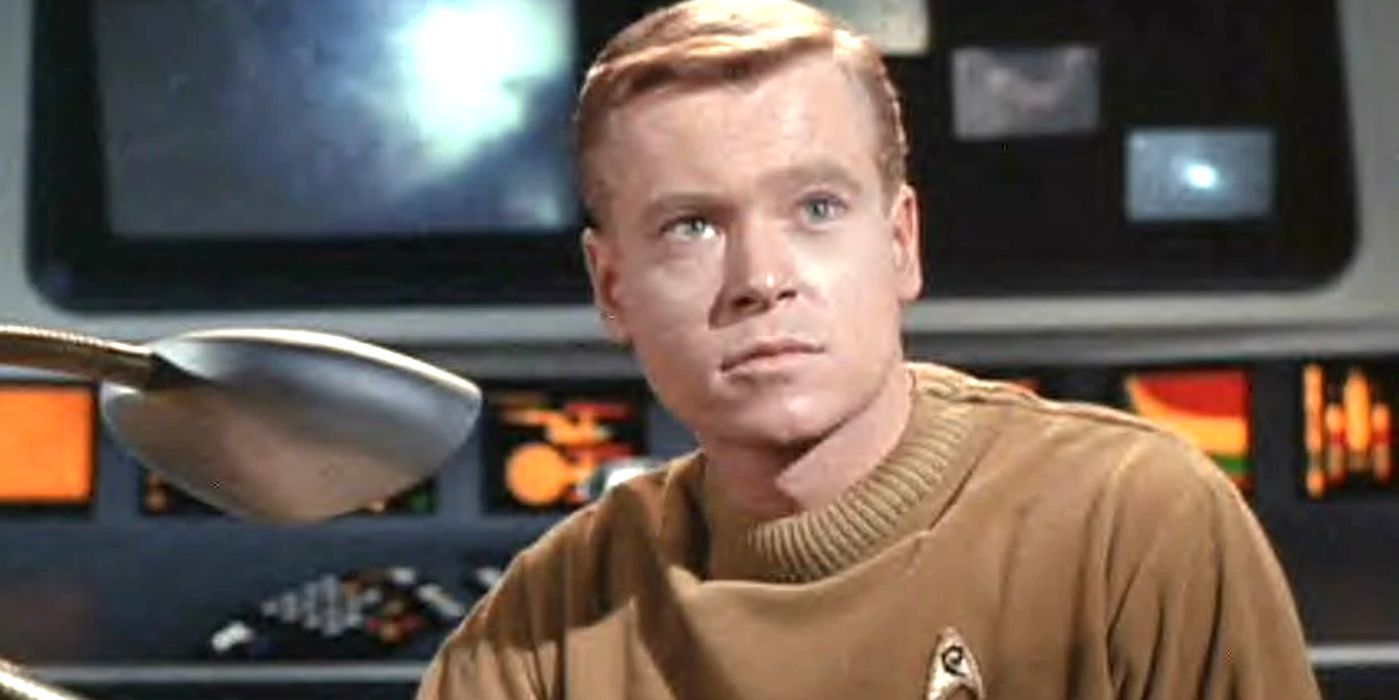 Lt. Erica Ortegas is clearly a 21st-century update of Jose Ortegas, which is one of the many ways Strange New Worlds was inspired by and draws from the original pilot of Star Trek, "The Cage," which was later turned into the two-part Star Trek: The Original Series episode, "The Menagerie." Erica and her namesake, Jose, are both in their mid-20s, of Latin origins, pilots of the Starship Enterprise, and Jose suspects "that space, and probably God, too, are engaged in a giant conspiracy to make his professional and personal life as difficult and uncomfortable as possible." This is even loosely referenced in Strange New Worlds when Erica exclaimed, "Space really wants us dead."
Jose Ortegas didn't make it to the screen, as the character was altered to become navigator Jose Tyler (Peter Duryaa). Tyler is obviously more Caucasian than Jose Ortegas, as his character morphed into the son of a Boston astronomer father and Brazilian mother. Ultimately, Tyler was cut from Star Trek's second pilot, "Where No Man Has Gone Before," as everyone except for Spock was reconceived and replaced to become the Star Trek: TOS crew. But the loss of both Jose Ortegas and Jose Tyler paved the way for Lt. Erica Ortegas when Strange New Worlds picked up where "The Cage" left off 56 years later.
Ortegas Needs More Focus In Strange New Worlds Season 2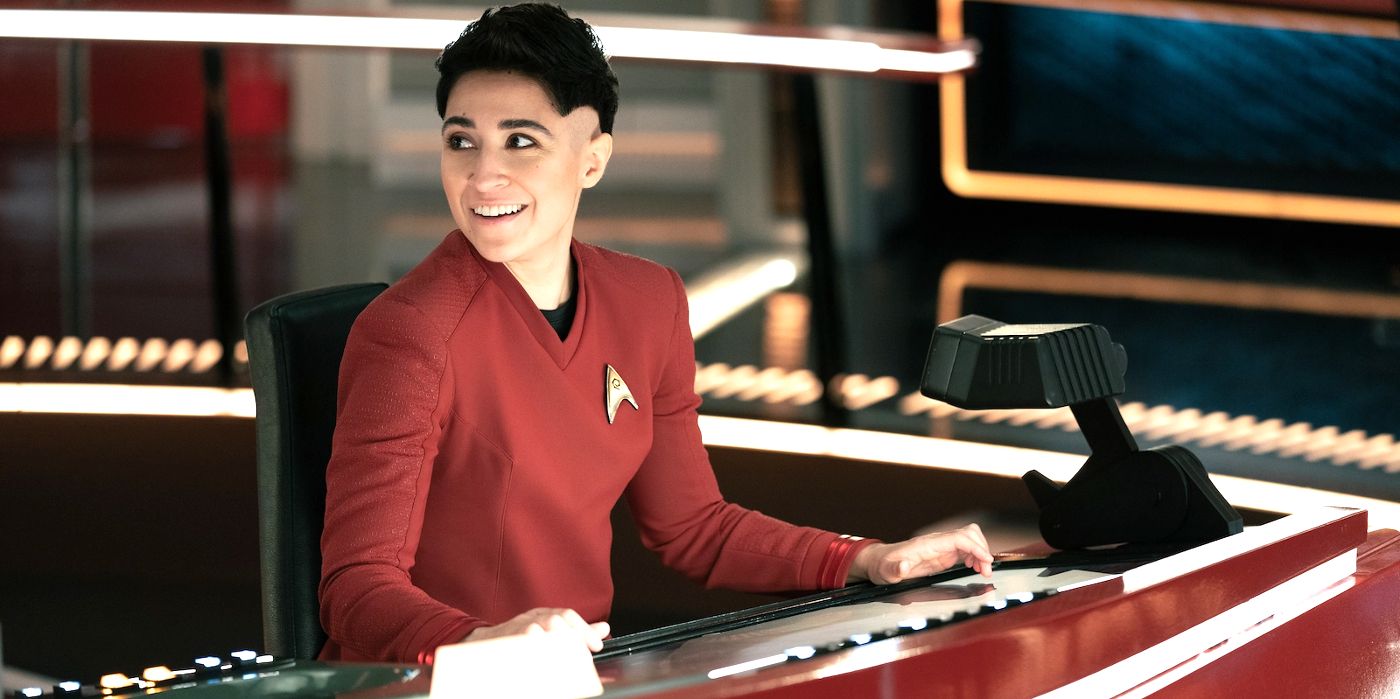 Erica Ortegas, along with Nurse Christine Chapel (Jess Bush), were the two main cast members who didn't receive spotlight episodes in Strange New Worlds season 1 but won audiences over regardless. Hopefully, season 2 will do better for Ortegas. Melissa Navia has promised fans on social media that everyone's patience will be rewarded, and the Strange New Worlds season 2 clip released at San Diego Comic-Con 2022 does feature Erica, who is denied her chance to join a landing party to Rigel VII.
Lt. Ortegas obviously has an amazing backstory that's just waiting to be told in Strange New Worlds season 2, and it's a tribute to the character and Navia's performance that Erica is such a standout in episodes like "The Elysian Kingdom." Meanwhile, Ortegas low-key carries a legacy that comes from Star Trek's very origins. Star Trek: Strange New Worlds laudably took an old idea from Gene Roddenberry and ran with it in creating Lt. Erica Ortegas.
More: TOS' Romulan Episode Works Better After Strange New Worlds
Star Trek: Strange New Worlds Season 2 premieres in 2023 on Paramount+.
[ad_2]

Source link