Superman & Lois stars Tyler Hoechlin and Bitsie Tulloch open up about the game-changing reveal for Lois Lane. While the Arrowverse is winding down, one of the shows had a shocker in their latest episode. Superman & Lois season 3 teased that Lois was possibly pregnant, but it turned out to be something very different. After several tests, it was confirmed that Lois has Stage III inflammatory breast cancer. This is the first time a live-action DC show has put Lois in this position. Superman & Lois season 3, episode 2 ended with Lois and Clark telling their sons about her condition.
In a recent interview with KryptonSite, Tulloch and Hoechlin spoke about the game-changing storyline. The Superman & Lois stars made it clear that this is definitely an important storyline that the show is tackling. For both of them, Lois' cancer is, in many ways, a different type of villain for them to face. Superman & Lois season 3 will deal with this story for quite some time, as they shared the following:
Bitsie Tulloch: What's compelling about that storyline is that this is a villain that a lot of people can relate to. A lot of people know people who have had cancer, and what was most interesting to me is that this isn't a villain that Superman can easily just destroy. He's powerless against it. More than anything, what I think is great about our show is that it blends the superhero aspect with the family drama so well and it's just going to be so grounding. Yes, it's heavy. The fans will decide whether it's a little too heavy. My personal opinion is that the writers have done a great job with this storyline this season.
Tyler Hoechlin: From the beginning, we've always wanted to make it so that we can give Clark and Superman something that he can't necessarily just overcome easily through strength or will or anything like that. So, I think that we found that this year is the most grounded version of that, and we want to find ways to make it so he can't be perfect all the time. You're really gonna see him in a position he's not used to being in, and having to find new ways to navigate it. I think it lends itself to some really intimate moments and vulnerable moments with Lois and the family. There are going to be ups and downs with it, but at the end of the day, for me, at least the way I always still see him… is that no matter what, he's still the symbol of hope. Regardless of what these moments might be for him, there's still hope that everything's going to be okay, and it's gonna work out.
RELATED: Superman & Lois Season 3 Twist Flips A Famous DC Comics Moment
Everything We Know About Superman & Lois' Cancer Arc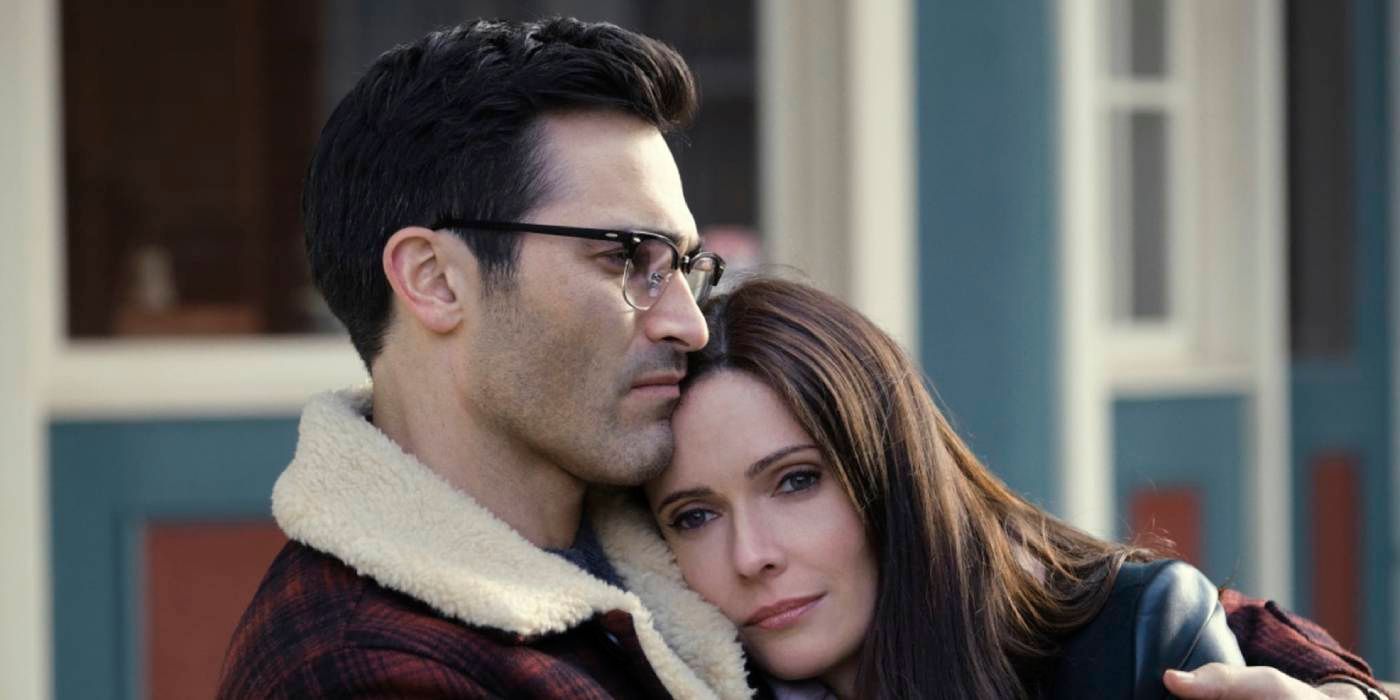 Since Superman & Lois season 3 only has 13 episodes this year, the show isn't wasting time with Lois' cancer arc. With 11 episodes left to air, the next couple of weeks will get more intense as Lois deals with this new chapter. Lois' condition emerged during the 27 days between the season 2 finale and the season 3 premiere. Even though Lois will likely survive, the journey is sure to be emotional.
While this is the first time a live-action property has shown Lois with cancer, it actually comes from the comics. In Superman & Batman: Generations, the arc revealed Lois' cancer twist in the DC Comics story. Superman & Lois season 3 may also be taking inspiration from All-Star Superman, where Clark himself got cancer. The trailer for Superman & Lois season 3, episode 3, gave a glimpse of how concerned her family is for her.
It wouldn't be shocking if Lois' cancer story ends as late as the final two episodes of the season. If Superman & Lois season 3 ends up being the last one, this will definitely be Lois' biggest arc on the show. As tough as the storyline will be, it's unknown what other challenges await Lois on Superman & Lois season 3.
Source: KryptonSite