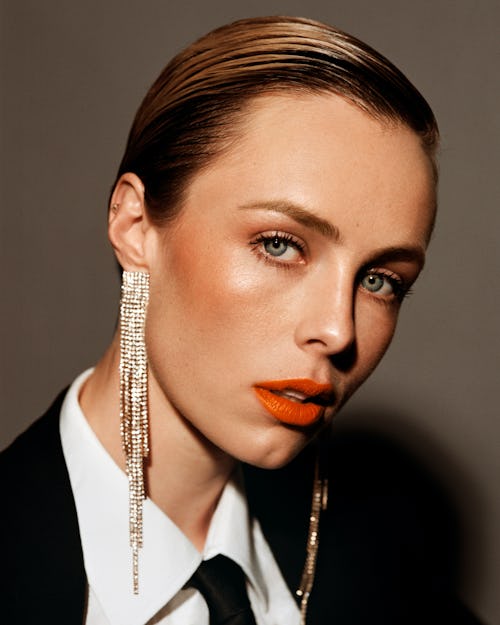 Whether you're thinking of changing up your daily, go-to mascara or seeking a more dramatic option for a nighttime, going-out look, the editors at W have got you covered. Below, a list of the all-time greats—time-tested and capable of addressing all different types of lashes.
Kevyn Aucoin The Volume Mascara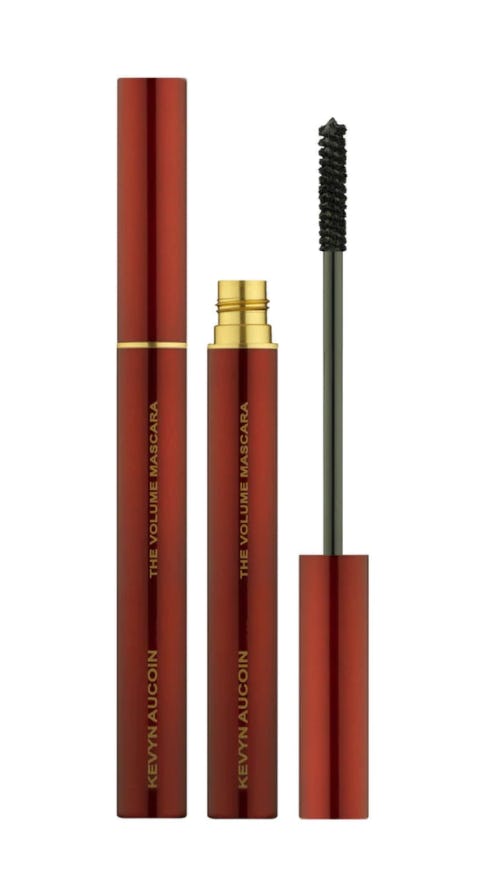 This mascara is the only one I will ever use, and no one can convince me otherwise. In part because the brush is thin and makes your lashes touch your eyebrows in the most natural of ways, but mainly because it is the only mascara that does not make me look like a raccoon when I attempt to take it off. It stays on all night (smudge- and flake-free!), and comes off in parts when you gently rub your lashes between your fingers using warm water. I'm sure there is a science behind this, but I have no idea what it is, so I will just call it magic. —Faith Brown
Diorshow Iconic Overcurl Mascara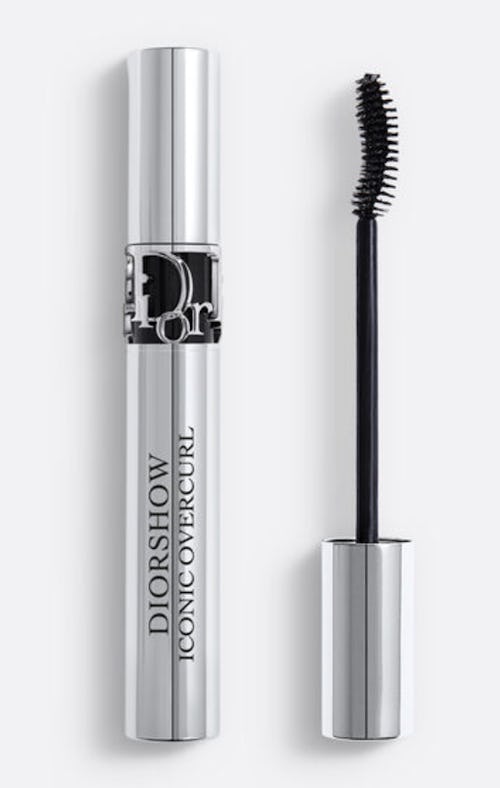 When it comes to makeup, I tend to do the least. I love this mascara because the formula is incredible. It goes on effortlessly and stays on all day. Most importantly, the wand shape curls my lashes perfectly, so no need for a curler! One stop shop, my kind of product. —Rachel Pincus
CoverGirl Lash Blast Mascara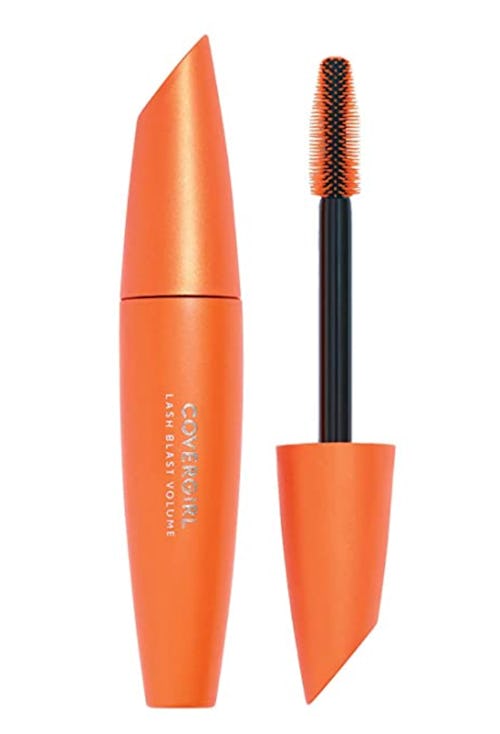 I started using this mascara when I was really young (high school, probably?), back when my mom was buying my makeup and thought anything over $25 dollars for a teenager was ridiculous. I have been using it ever since—I've tried a few others from "nicer" brands, but this is the only mascara that keeps my eye lashes curled. I have very straight eyelashes and when I put other mascaras on, after curling them, they just straighten back out. This is thick and sticky (which I love) and helps keeps my lashes lifted. I'm thankful for this $6 mascara and I will never use anything else. —Hannah Westbrook
Glossier Lash Slick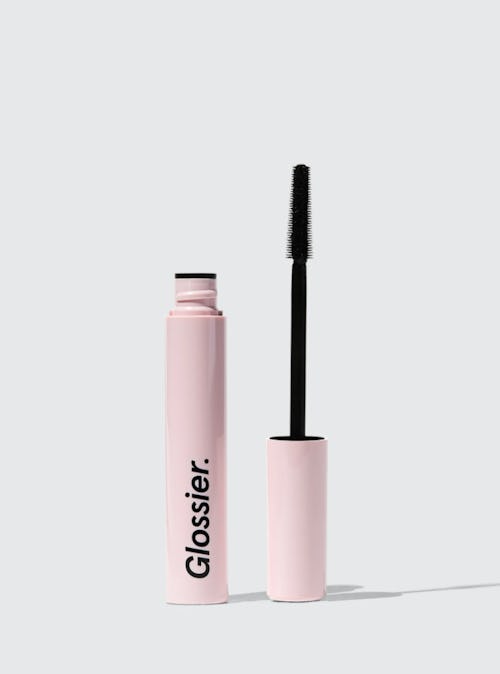 I don't know what they put in this stuff, but it is the only product I've ever tried that doesn't smudge or flake on me. And it really never budges. Ever. Once, I wore it while going on a run during an incredibly hot, humid summer day. I got back home and it hadn't smudged at all, even though I was fully sweating. It's not the most "high-impact" formula, but it's been my go-to for everyday wear for years—making my lashes look subtly defined and lengthened, and always clump-free. —Andrea Whittle
Ilia Limitless Lash Lengthening Mascara
In my eyes, clean beauty brand Ilia can do no wrong. Their hero item, for me, is this mascara, which perfectly elongates my lashes and curls them without the help of any eyelash curler. It's been a mainstay in my makeup bag since it hit the shelves! —Laura Jackson
L'Oréal Voluminous Original Mascara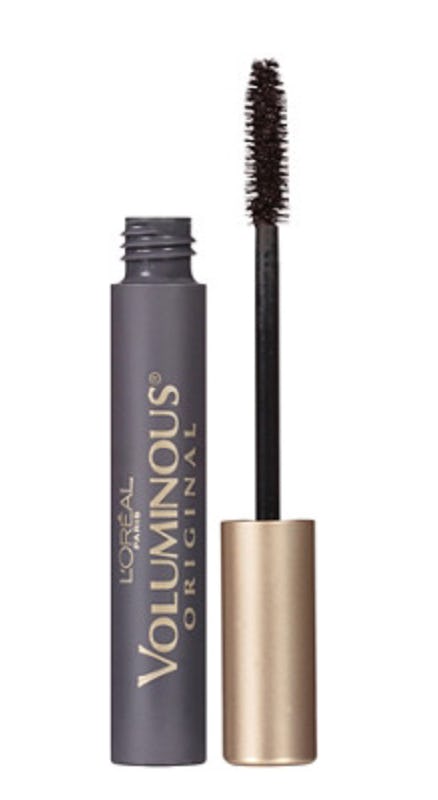 Tried and true, this mascara stands the test of time. I've used this quintessential mascara on and off since I was 14 and it's always given my thin, short lashes the boost they need to be as dramatic as I am. It's also perfect for layering with other mascaras for a big oomph in volume. —Oona Wally
Wander Beauty Unlashed Volume and Curl Mascara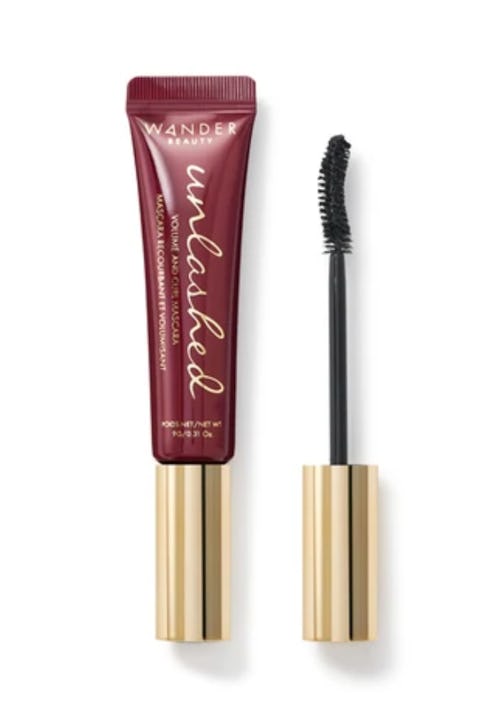 Back when I was an editor at Allure, I tried this mascara as a part of their annual Best of Beauty Awards, and I have been using it since. It is a great everyday mascara that contains relatively clean ingredients. —Jenna Wojciechowski
Maybelline Volum' Express The Falsies Mascara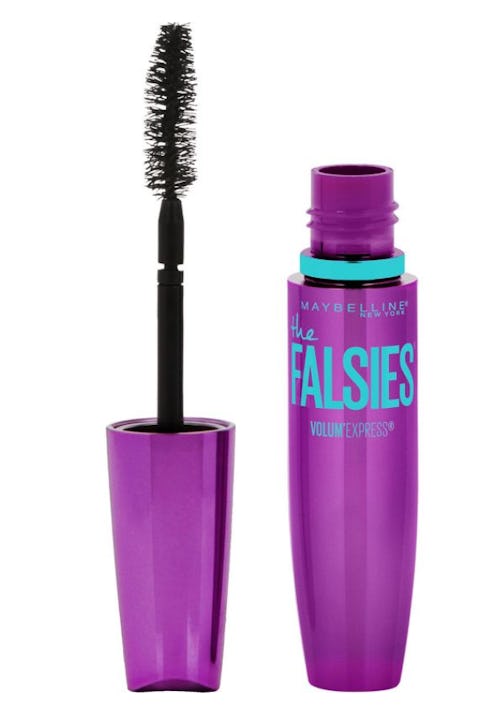 During my freshman year of college, my new best friend Stephanie saw the potential in my eyelashes and gifted me three things: an eyelash curler, Maybelline's The Falsies Mascara, and a tutorial on how to use them. I've since given up on using the eyelash curler for some unfounded fear that it will cause my eyelashes to thin out over time—but this mascara is the one product I still use every day. I even have two on hand, a fresh one to put on first to get the black color and length, and a dry one to spread out the eyelashes after. (That trick was part of Stephanie's tutorial as well.) —Ivana Cruz
Dior Diorshow Mascara

I have to also note that I went to college in Miami. In that town, a solid going-out mascara is necessary, almost crucial. Mine was, and still is, Diorshow. It is thick and plenty—and most importantly, stays on all night. I'm talking, still perfectly applied the next morning, when I'd surely forgotten to wash off my makeup the night before. —I.C.
Armani Eyes to Kill Mascara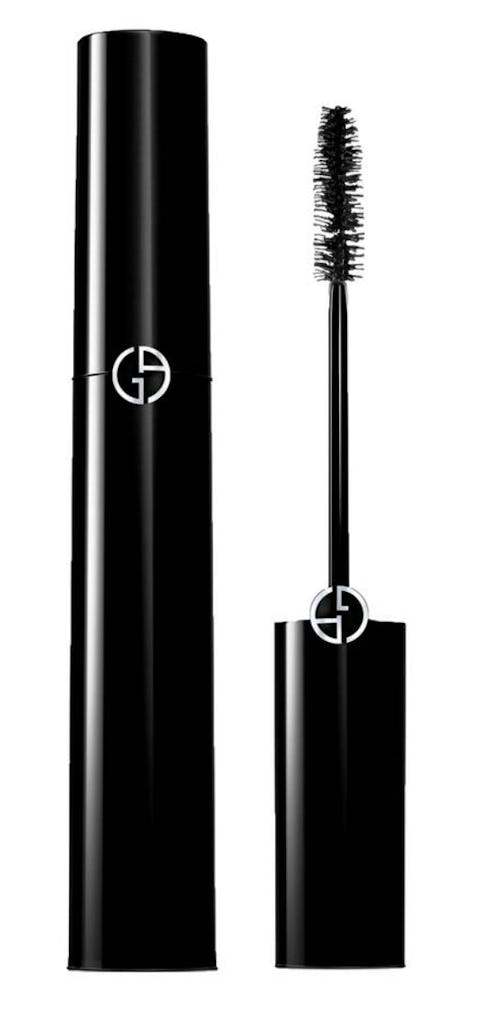 I'm of the mind that you don't need to overthink mascara unless it's an integral part of your look. I don't wear too much makeup, but I use mascara every day. It makes a visible difference when I wear it, and I'm therefore very particular about which mascara I use. So it's only natural that I complicate things and have a daytime mascara preference and a nighttime one. I create two totally different looks, for no one to appreciate but my dogs, my husband (on a good day) and me. During the day I stick with only one coat of Eyes to Kill by Armani. I first came upon this mascara in 2009, after receiving it in a goodie bag at an Armani party in Cannes. Twelve years later, I have never been caught without a tube. One-coat application is all I need to provide a clean, elongated lash that can be worn on its own or with a daytime-appropriate eye shadow. The look is defined, yet clean and appropriate for either a morning meeting, a lunch or early afternoon drinks. —Maryam Lieberman
Pat McGrath Labs FetishEyes Lengthening Mascara

Nighttime is a whole different story. I wear two looks at night: a smokey eye that needs dramatic lashes to complement it, or a classic red lip look that can only be done tasteful justice by applying a very pale shimmery eye shadow, a brown liner, and a bold mascara. I have tried nothing better than Pat McGrath's FetishEyes Mascara. You can build nicely here with two layers—that's all I need. I can get Twiggy lashes or a sleek-but-full lash look. This mascara doesn't smudge, it lasts all evening, and more importantly, it comes off very easily at the end of the night (when my patience has worn thin and I just want to get this stuff off of me). It makes me happy that this can transform eyes without much effort to something really glam. Lastly, you also don't need to apply several layers on top of each other, so it lasts quite a while. —M.L.
Benefit Cosmetics Roller Lash Curling & Lifting Mascara
No need for my Shu Uemura eyelash curler when I'm using Benefit's Roller Lash! This mascara lifts and curls like no other for a wide-open-eye look for day or night. The pink silicone wand is super soft and flexible and helps detangle and lift lashes with each swipe. —O.W.
Chanel Le Volume de Chanel Mascara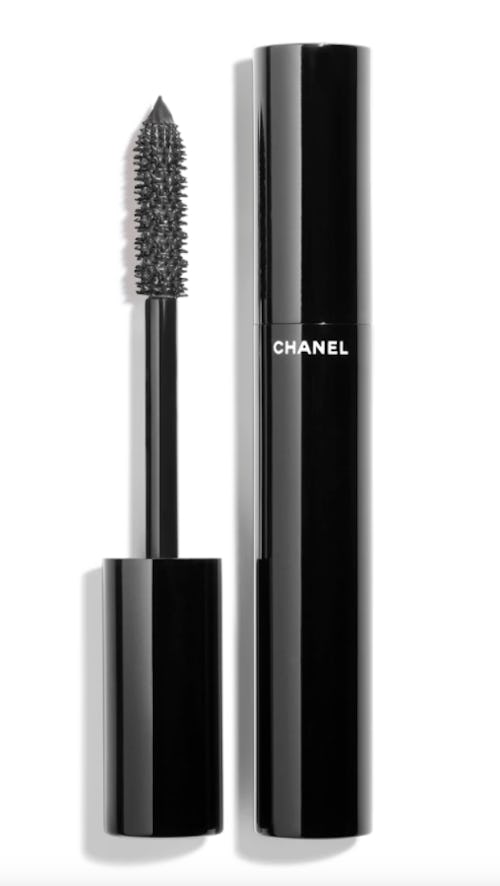 I have tried so many different mascaras and for me, nothing compares to Le Volume de Chanel. I tend to have oily eyelids that lead to major mascara fallout—before Le Volume de Chanel, I would almost always end up with EOD flakes dusting my lids and under eye. Not a cute look. If you're suffering a similar issue with your current mascara, I urge you to try Le Volume de Chanel. It gives an everyday, naturally full, long eyelash while also being easily buildable for a nighttime lash, free of clumping. For all those reasons and many more, Le Volume de Chanel will forever be my number one. —Julia McClatchy
Too Faced Better Than Sex Volumizing Mascara

I don't wear a lot of makeup in my everyday beauty routine, but on the days I want to give myself a little spice, I curl my lashes and put on a layer of mascara. This one in particular, I have been using religiously since I was in high school. It really fills out my lashes in all the right ways—and next thing you know, I'm batting my eyes like it's my day job. —Tori López
Byredo Space Mascara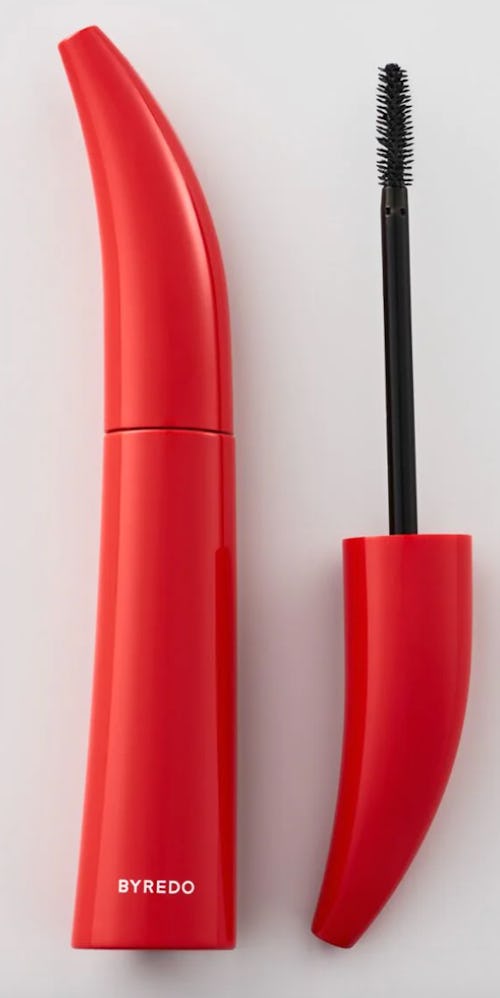 The first thing that drew me to this mascara was the packaging, naturally. It's Byredo, so of course it looks chic. However, I ended up being pleasantly surprised by how much I like the formula. I don't want my lashes to look huge or overdone; this mascara gives just a gentle emphasis, which I love. It's a great go-to for every day. —Christina Holevas
Chanel Le Volume Stretch Mascara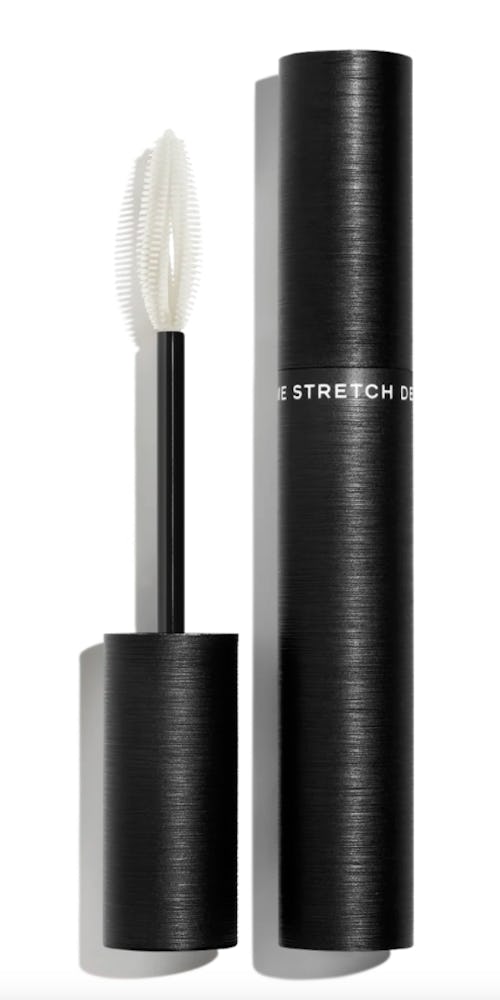 This formula works miracles on baby fine and barely visible lashes like mine. It plumps and lengthens each tiny hair and unlike the many, many other brands I've tried, it stays put without smudging or creeping down my face after a long day. —Katie Connor