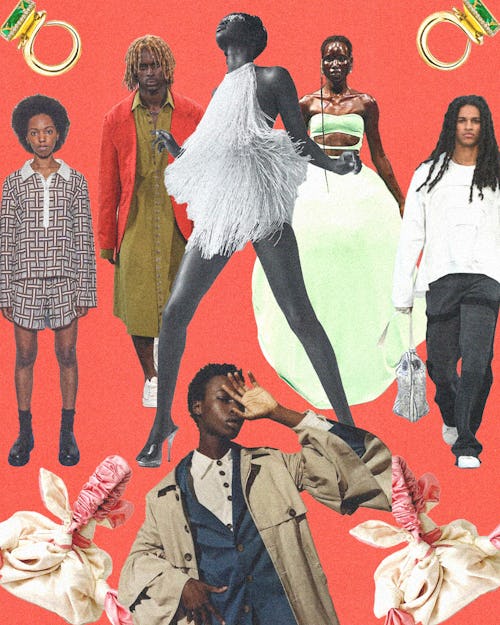 There are countless Black designers leading the current cultural conversations surrounding fashion—and in the process, they are generating the culture itself. Their genius trickles down to the mainstream (as has historically been the case for designers including Ann Lowe, Willi Smith, Stephen Burrows, and many more) and becomes the industry standard. Telfar Clemens's label Telfar has redefined the "It" bag and created an "It" label in the process; Theophilio bakes community work and activism into its design ethos and brand codes; and Christopher John Rogers brings his Southern roots to a new kind of red carpet couture (inspired, always, by his mother's church looks). In addition to these established labels there is a whole new guard of designers making fashion and setting trends through their own, idiosyncratic visions. Many of them have shown at the various fashion weeks, while others are still indie brands garnering cult followings in their own right. All are worth your attention.
Connor McKnight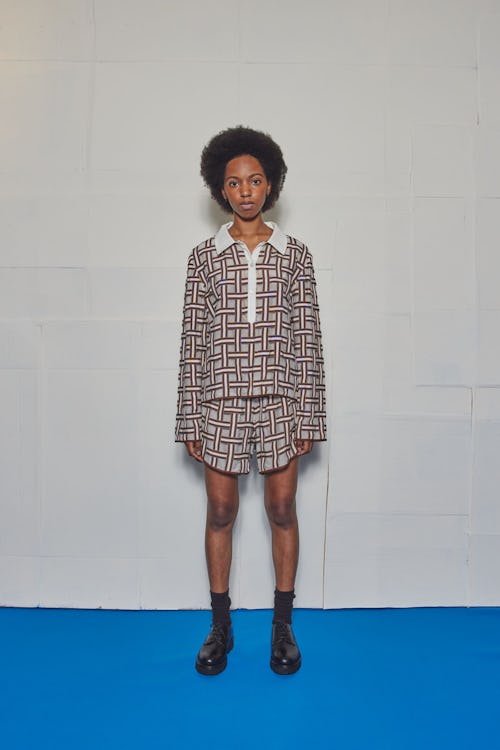 Connor McKnight showed his second collection ever at New York Fashion Week in September 2021 after having launched the brand in the trying year that was 2020. Despite his label still being in its fledgling stages, the offerings—which include sleek knits, tailored garments, and one very sexy leather jacket—demonstrate the Brooklyn-based designer's prowess and far-reaching vision.
Khiry
Khiry jewelry designer Jameel Mohammed is not yet 30 years old—and already, he's created pieces worn by the likes of Tessa Thompson, Serena Williams, Megan Thee Stallion, and Michelle Obama, who donned Khiry's Isha Rose Quartz Hoops with a matching ring during her Becoming book tour. Mohammed, a 2021 finalist for the CFDA/Vogue Fashion Fund Award, is a Chicago native now based in New York City. His finely wrought gold and silver rings, collars, and pearl-studded earrings pay homage to the African diaspora.
Tia Adeola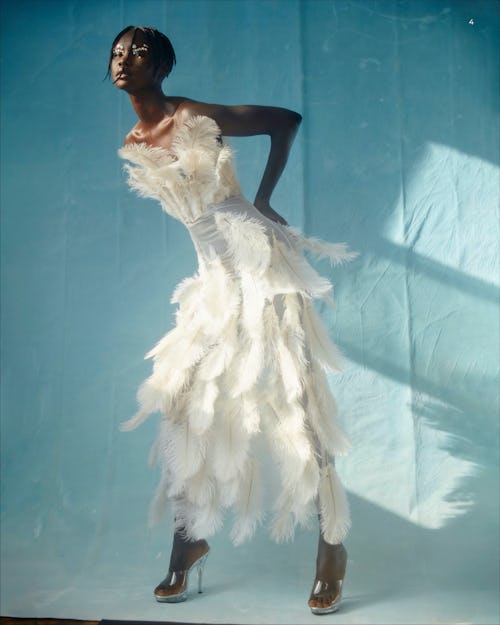 Arguably one of the buzziest brands to hit New York Fashion Week this year, Tia Adeola draws from designer Teniola "Tia" Adeola's background in art history and her deep interest in the Renaissance period. Along with her signature proclivity for feminine ruffles, Adeola's creations also tap into of-the-moment, updated trends like corsetry and screen-printed graphics. Adeola, who was born in Nigeria and raised in London, officially kicked off NYFW on February 10th with the debut of her fall 2022 collection, which drew from her thoughts, anxieties, and musings during the End SARS movement in Nigeria.
Roop
Manchester-based designer Natasha Fernandes-Anjo is taking sustainability into her own hands. With her accessory label Roop, Fernandes-Anjo recreates cast-off textiles and deadstock fabrics into sweet handbags and scrunchies—all at an accessible price point.
Kenneth Nicholson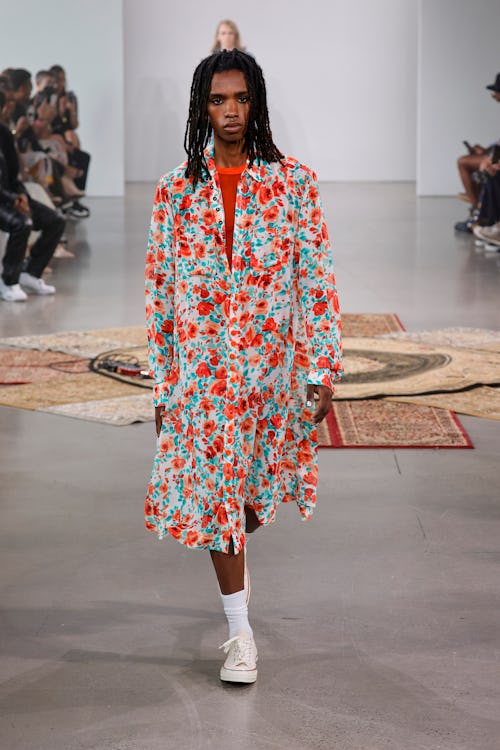 You've never seen menswear like Kenneth Nicholson's. The Los Angeles-based designer's clothes always draw upon a historical reference of some kind—you'll often hear him referencing Biblical stories or the 1800s when discussing his brand. The Houston native was awarded a scholarship to San Francisco's Academy of Art before serving in the U.S. Navy. Afterward, he moved to Los Angeles to start his eponymous brand. "I don't think I'm redefining [masculinity]," Nicholson told the L.A. Times in 2021. "I'm recalibrating what was already there."
Head of State
Taofeek Abijako's first exposure to the world of fashion came from his father, who was a designer in Abijako's hometown of Lagos, Nigeria. In the elder Abijako's studio, people from all walks of life came to purchase bespoke clothing. Once Taofeek's family moved to the United States in 2010, he taught himself to sew and, six years later, launched Head of State, which has become a favorite among the fashion set.
Labrum London
Designer Foday Dumbuya has always aimed to bridge the gap between Great Britain and its West African diasporic communities. Through his label, Labrum London, the East London-based artist (who was raised between Sierra Leone, Cyprus, and England,) marries traditional British tailoring with the patterns and fabrics of West African attire.
Bernard James
Although the jewelry designer Bernard James first launched his label in 2010 with the intent of filling the gaps he saw in the men's jewelry market, he has since expanded Bernard James into a unisex brand—one that's become a top favorite, especially among the editors here at W. We're huge fans of the chain-link bangles and bracelets (shown above in the form of a necklace), and, of course, the show-stopping mirror gem earrings.
Who Decides War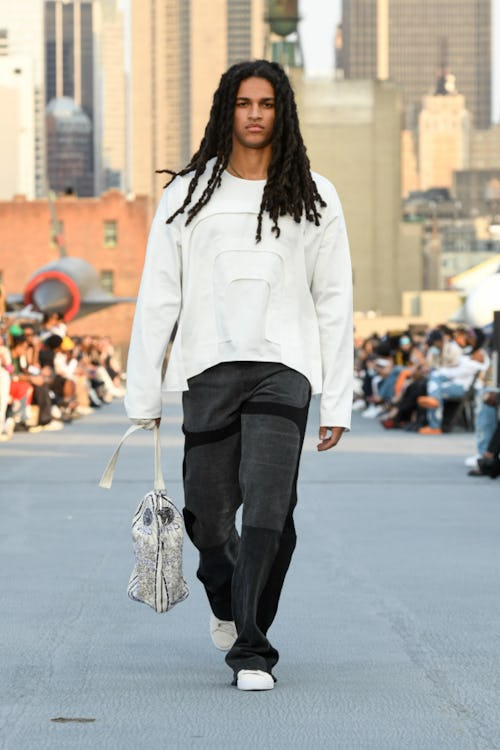 Everard Best (who goes by the moniker Ev Bravado) and Téla D'Amore cite Ralph Lauren as one of their main sources of inspiration. Their label, Who Decides War, however, is anything but your stock Americana. Although the Who Decides War runway show for spring 2022 offered lots of denim, Western-esque vests, and deconstructed sweaters knitted with United States flag emblems, the designers completely remixed what the standard approach to American fashion has historically looked like.