The following contains spoilers for The Walking Dead season 11, episode 24
The Walking Dead original ending details reveal a very different finale for AMC's zombie drama. Wrapping up a decade-plus run as a hugely popular and much-discussed TV show could never be an easy job. But The Walking Dead managed to pull it off with a finale episode that delivered gripping action, poignant emotion and as a bonus, a cameo-filled coda that set up a coming Rick and Michonne spinoff show.
But as Walking Dead showrunner Angela Kang recently revealed, the show originally planned a different ending before things changed late in the process. As now reported by Insider, that scrapped TWD wrap-up would originally have not included the Rick/Michonne ending at all, but would instead have featured a time jump meant to bring the series full circle. This is the description an inside source shared with Insider:
After Daryl rode off, we cut forward to the Freedom Parkway, outside Atlanta — where the iconic shot of Rick rode down from the pilot. See an ethanol-modified van, with a young woman and man in the front seats (in their twenties). And through the scene, we come to realize it's adult RJ and Judith. Other adult versions of the kids are in the back — Coco, Gracie, etc. They're out there, looking to escort any survivors back to their communities. Continuing the legacy of their parents. As RJ speaks over the radio, he finishes with: "If you can hear me, answer back. This is Rick Grimes." (Which, of course, is his name — and the line Rick said in the pilot.) Then we end with the voice of a survivor answering back: "…Hello?"
Related: Will The Walking Dead Season 12 Ever Happen?
Why The Original Walking Dead Ending Would Have Been A Better Sendoff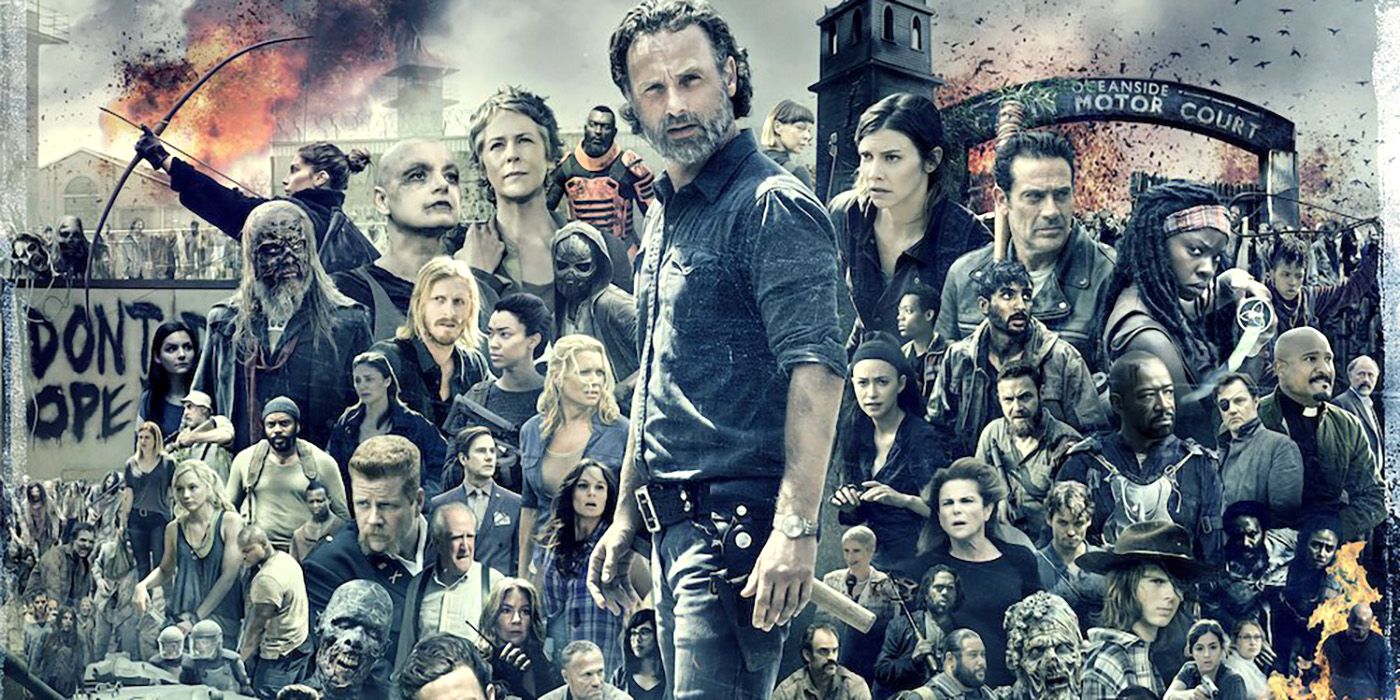 TWD fans were certainly excited to see Rick and Michonne back for that epilogue teasing their upcoming spinoff. But though the finale's coda may have done a good job establishing future Walking Dead universe shows, it arguably was the wrong way to end The Walking Dead itself. Indeed, TWD season 11 has been roundly criticized for feeling less like a wrap-up and more like an extended teaser for future shows, a circumstance that has left some TWD fans feeling less-than-satisfied.
Looking at the finale just as the final episode of TWD and not as a jumping-off point for more shows, the ending described to Insider would arguably have been much more appropriate. First, it pays homage to the TWD comic book, which featured its own huge time jump at the very end. Second, with its return to the most iconic of all TWD shots, it succeeds in bringing the entire series full-circle. Third, with its depiction of a new generation of characters continuing their parents' legacies, it boosts the finale's uplifting sense of humanity carrying on the struggle for survival. Fourth, it actually pays off all those brief Judith narrations that opened each episode during season 11C.
With all this in mind, why was the original finale scrapped in the first place? Clearly TWD producers wanted to get in that final tease for Rick and Michonne's spinoff. But according to Insider, a source said they thought the original ending was cut because it would not have made sense to end the show "on 'new versions' of characters we don't really know." While it's true that outside of Judith the kids were largely ignored over the course of the show, a finale featuring their grown-up versions going about the business of surviving would have still packed plenty of punch thematically and emotionally. In the end, The Walking Dead chose universe-building over what would truly have landed story-wise, as they largely did throughout the final season.
More: What Happens Next For Every Walking Dead Character
Source: Insider