[ad_1]

Below Deck Mediterranean alum Colin hasn't appeared on a season of the show in years. Now, he's back at the job he had before the series was filmed.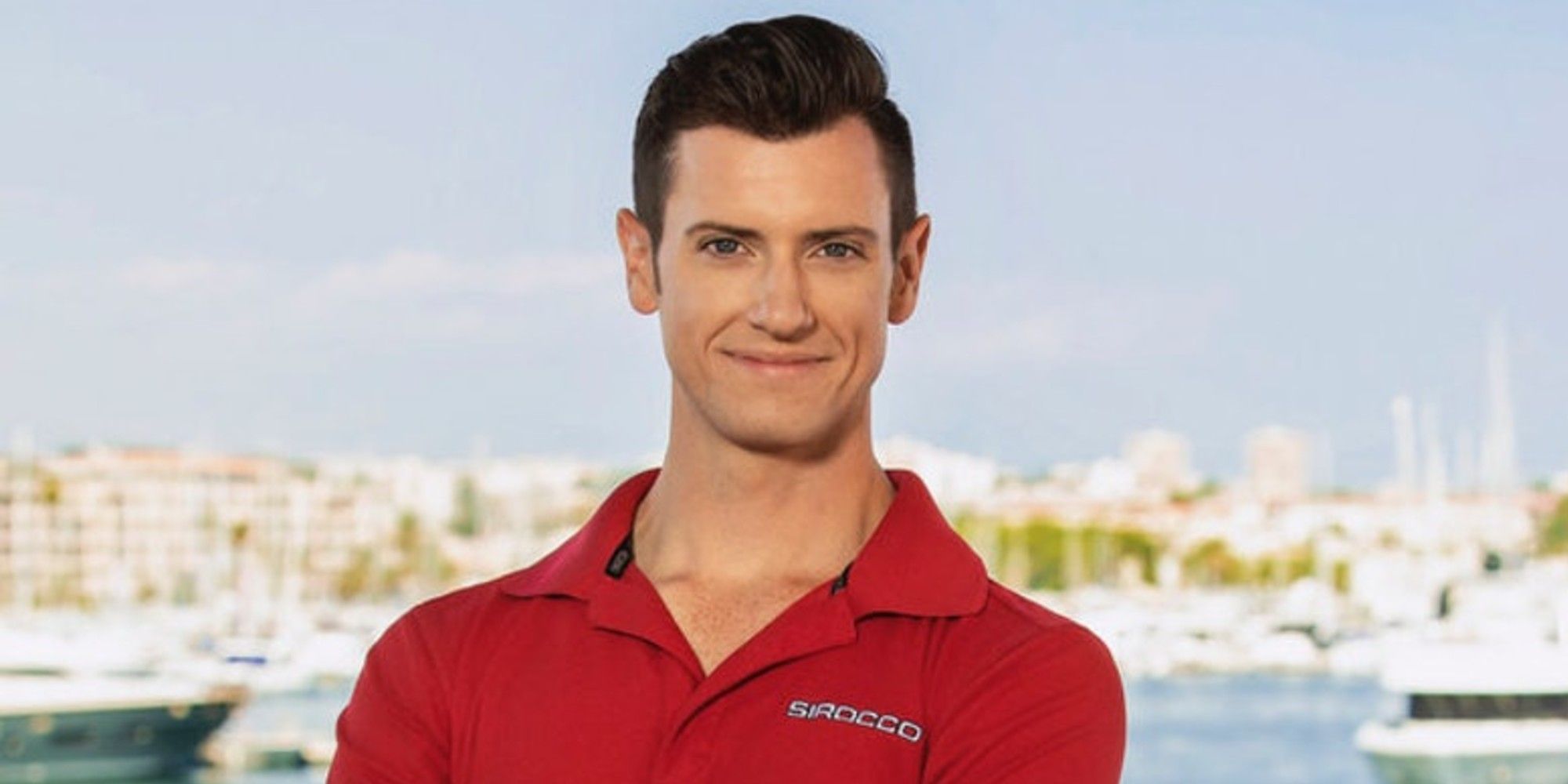 Colin Macy-O'Toole hasn't appeared on a Below Deck Mediterranean season in almost two years, but he still keeps in touch with his yachting friends. During his time on the series, Colin was a deckhand who got along with almost everyone in the crew. Before he joined the reality series, Colin was the captain on a ferry, which is much different than working on a superyacht. He made some great connections with his cast mates during seasons 3 and 4, even though he did not return for season 5.
Viewers were introduced to Colin on the Talisman Maiton yacht in Italy. During his first season on the Bravo reality series, he worked alongside bosun Conrad Empson and deckhands Joao Franco and Jamie Jason. When he first got to the boat, Colin began to develop a crush on the second stewardess, Brooke Laughton. However, she fell for Joao, and the two had a tumultuous romance on the boat. During the following season, Colin laid low, focusing on his work as a deckhand.
Related: What Happened To Bosun Storm From Below Deck Med Season 7?
What Is Colin Up To After Below Deck Med?
Fans want to know what Colin is up to now. The former deckhand is back in Long Island. Judging from Colin's Instagram page, he got his old job back. He's working as a captain on the Long Island ferry. While his yachting days may be on hold for now, Colin still keeps up with the Below Deck franchise. He regularly appears on Below Deck Galley Talk, where former crew members get together to sit and watch an episode, and gossip about the Below Deck drama.
Colin typically films alongside Below Deck Mediterranean alum Bobby Giancola, who appeared on the first two seasons. Colin also started a podcast called "Radio Check with Colin Macy-O'Toole," where he interviews fellow crew members from the show. However, he hasn't posted an episode since July 2020.
Colin Shares Opinions About The Below Deck Franchise
Colin has also been vocal about his thoughts on Captain Sandy Yawn's firing of Hannah Ferrier last season. During an episode of the "Hot Takes & Deep Dives" podcast, Colin took Hannah's side. "I don't know what's edited, I don't know what's there," he began, noting, "from what I see on the show, I don't think that's right." Hannah was fired halfway through the season, after bosun Malia White shared photos with Sandy of Hannah's prescription Valium, vape pen, and lighter. "The fact that Malia did what she did, I don't think that's right," he said, adding, "We all know Hannah has anxiety […] I think the way Malia went about things was very shady." It appears Colin was on team Hannah, just like most of the viewers.
Since leaving his final charter on season 4, Colin has been focusing on working as a captain for the Long Island Ferry. While he enjoyed his time on Below Deck Med, another season might not be in the cards right now. With season 8 on the horizon, another season with Captain Sandy and the crew will entertain viewers soon, with or without Colin Macy-O'Toole.
More: Below Deck: New Spinoff Location Revealed for Peacock Streaming Series
Sources: Colin Macy-O'Toole/Instagram, Hot Takes & Deep Dives


[ad_2]

Source link