The Oscars 2023 includes multiple stars wearing blue ribbons as part of their attire. Here's what they mean and why so many people are wearing them.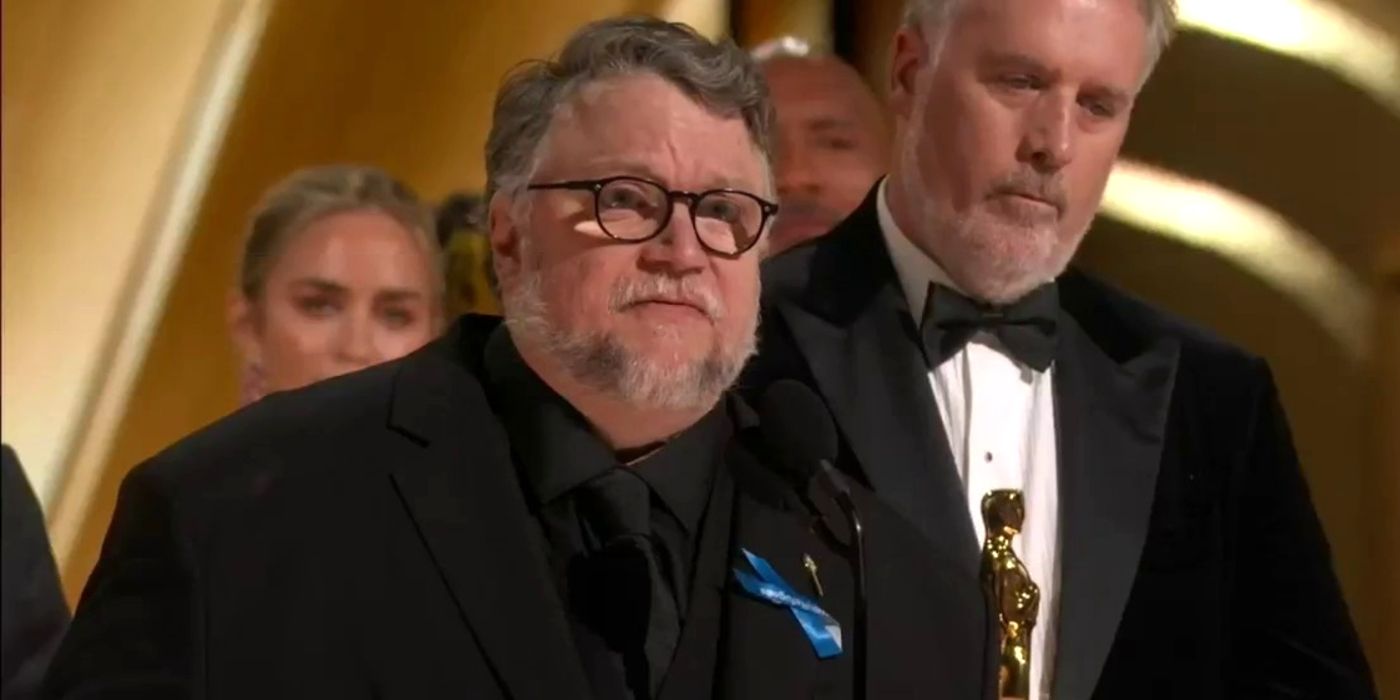 Several stars are wearing blue ribbons at the Oscars 2023, and they have a deeper meaning and purpose behind them. What people are wearing on the red – or this year champagne – carpet is always a major point of conversation around the Oscars, but for 2023 it was a smaller detail that gained attention. As well as the designer dresses, some of those in attendance at the Dolby Theater in Los Angeles were wearing blue ribbons.
Those wearing the blue ribbons include Best Actress nominee Cate Blanchett, Best Actor nominee Bill Nighy, and director of the Best Animated Feature winner, Guillermo del Toro. With such high-profile people wearing them, then it makes sense they raised curiosity as to the significance of them. After all, the Oscars is no stranger to political or societal statements, and this was no different. Here's what the blue ribbons at the Oscars 2023 mean.
The Blue Ribbons At The Oscars Show Support For Refugees
The blue ribbons at the Oscars 2023 are adorned with #WithRefugees, and are in support of the UN's Refugee Agency. The aim is to show compassion to and stand in solidarity with those who have been displaced around the world, forced to flee their homes due to war and persecution. The blue ribbons were made by US company Knotty Tie Co., which supports refugees in Denever. In a statement, the Agency wrote:
"The wearing of the blue #WithRefugees ribbon on the red carpet sends a powerful visual message that everyone has the right to seek safety – whoever, wherever, whenever they are."
Developing…