90 Day Fiancé: The Other Way fans express their anger toward TLC and Discovery+ over an issue after the highly anticipated season premiere.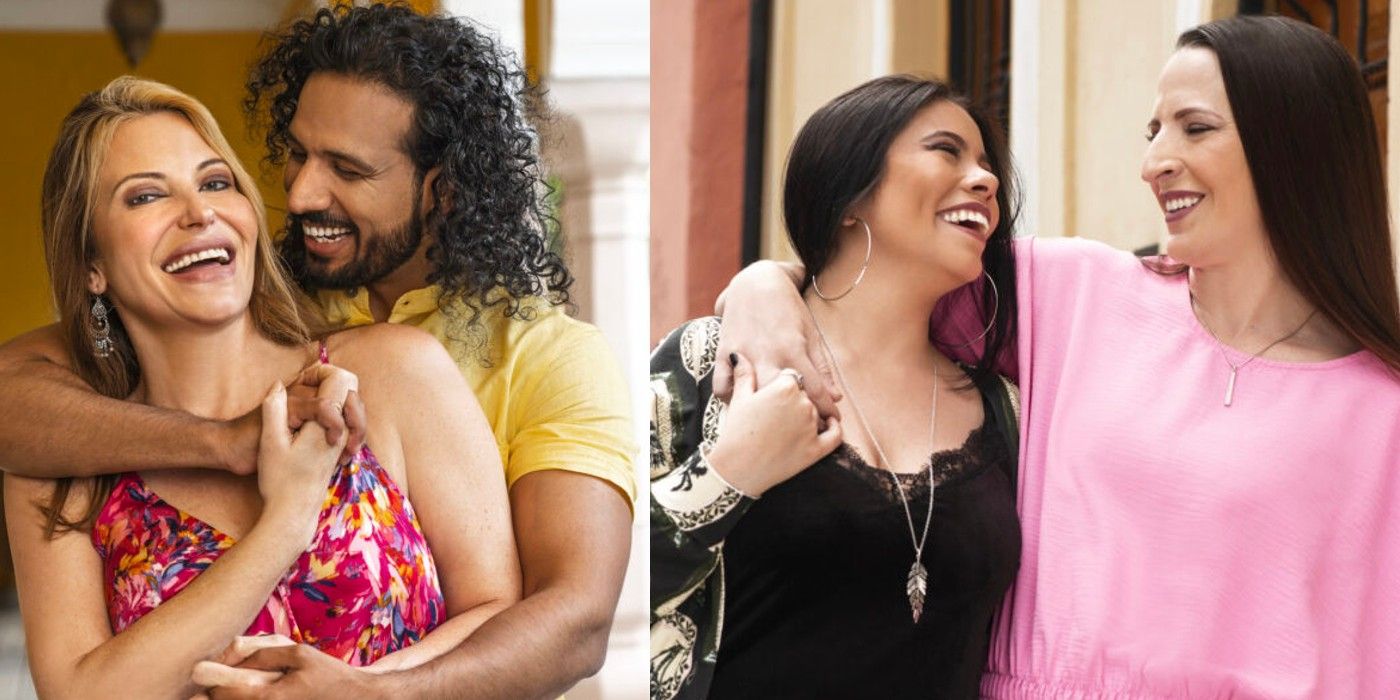 Fans are furious with TLC because of the latest schedule tweak for 90 Day Fiancé: The Other Way. Season 4 premiered on January 29 and is already generating many talking points among fans. For instance, fans are already discussing Daniele Gates and Yohan Geronimo's difficult start to the season, while there are also discussions surrounding Jen Boucher's most recent defense of Rishi Singh.
Fans watch 90 Day Fiancé: The Other Way via TLC or other streaming platforms licensed to air the show. Discovery+ is one of the streaming platforms allowed to stream the popular reality TV show. The platform's subscribers have typically enjoyed watching new episodes of 90 Day Fiancé shows on Sunday mornings, hours before they officially premiere on TLC in primetime. However, for unknown reasons, this hasn't been the case, as fans stopped having early access to shows after season 4 premiered. Many Discovery+ fans observed this new trend and trooped to social media to call out the streaming platform and TLC.
Related: Which 90 Day Fiancé: The Other Way Newcomers Could Be Clout Chasers
Redditors Trash TLC For The Other Way's Scheduling Change
Redditor u/Rootwoman, posted a screenshot from the 90 Day Fiancé: The Other Way page on Discovery+ and asked if anyone else wanted to cancel their subscription. The Redditor wondered why they had to pay for the subscription when there wasn't any benefit. They added, "We have to wait till the end of the season of PT [Pillow Talk] and now the 90DF TOW episodes aren't posted until later in the day." Following the post, other Redditors weighed in on the matter and criticized TLC.
One of the Redditors who commented said they thought the scheduling change was part of TLC's big plan. According to the Redditor, the plan involved rolling out a streaming app with exclusive content, in this case, Discovery+, getting people to purchase it, and then slowly removing the exclusive content once enough people have signed up. They added that TLC would hope 90 Day fans don't notice the change or like other aspects of the streaming service enough not to cancel the subscription. Another Redditor noted that the scheduling change was why TLC wouldn't produce better content, and they haven't had any incentive to change.
Tweets React To The Scheduling Change
Besides Redditors, Twitter users also reacted to TLC and Discovery+'s scheduling change, with most of them livid with the development and threatening to cancel subscriptions. One of the disgruntled tweets from 90 Day Fiance Report said goodbye to the streaming platform, adding that it took away the only reason they had a subscription. Another tweet agreed and said they were about to drop Discovery+ because they only really liked it because of the early access to 90 Day Fiancé.
For now, there are no official statements regarding the scheduling changes. However, it is good for 90 Day Fiancé fans to make their feelings known, though they have to brace themselves for more changes on Discovery+, as reports have revealed that the streaming platform is to merge with HBO Max later this year. It remains uncertain if Discovery+ will resume offering its subscribers early access to new 90 Day Fiancé: The Other Way episodes. For now, the show's fans who are still subscribed to the platform will have to wait to see if there will be any change moving forward.
90 Day Fiancé: The Other Way Season 4 airs on TLC on Sundays at 8:00 p.m. ET.
More: Which 90 Day Fiancé: The Other Way Season 4 Couples Are Most Troubled
Source: Rootwoman/Reddit, 90 Day Fiance Report/Twitter