Tammy Slaton from 1000-Lb Sisters seemed like the villain on the show, but now her sister Amy Slaton may be the new villain this season.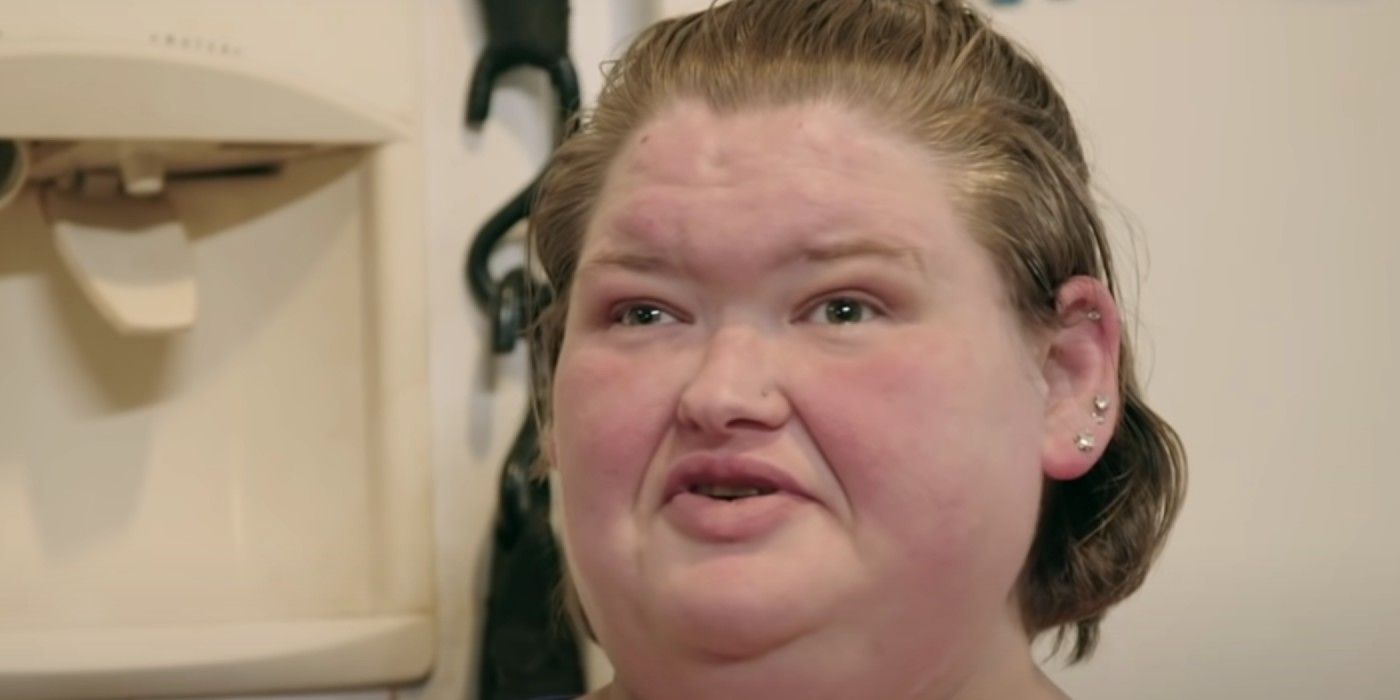 For years, Tammy Slaton was pure evil to her family, but 1000-lb Sisters season 4 now shows Amy Slaton as the real villain. The two sisters got their big break after their YouTube channel became a hit, as they showed off their day-to-day lives as overweight women. With a new season now airing, Amy is being seen differently.
Both Amy and Tammy shared a love of junk food, and while they both shared the same goal to lose weight, Amy reached the finish line first by qualifying for her gastric bypass surgery. 1000-Lb Sisters' Amy Slaton has been extremely successful, while Tammy kept self-sabotaging herself. Amy, who was often the brunt of many of Tammy's tantrums for many years; however, this newest season is shedding a harsh light on how Amy truly is.
Related: How Amy's Weight Has Changed Over The Years On 1000-Lb Sisters
Amy Slaton Is Coming Across As Mean
After the premiere of 1000-Lb Sisters season 4 on January 17, it didn't go noticed how rude Amy was acting towards her sister, Tammy. The trailer for the upcoming season showed Amy talking badly about her sister, as she told TLC cameras that Tammy needed a "b***h-orcist" as opposed to an exorcist. Amy is starting to come across as self-righteous. The mother of two has been caught on camera saying she was ready to dump Tammy in every other episode, which is sad to see for the reality TV star. Sadly, 1000-Lb Sisters season 4 shows Amy acting smug and condescending.
1000-Lb Sisters Fans Have Strong Feelings About Amy Slaton
Amy hardly had a kind word for Tammy, particularly when she visited the rehab center, telling her sister, "You look like a bruised banana." On Reddit, u/lexifer31 commented on the 1000-Lb Sisters season 4 premiere, noting that while Tammy has her own set of issues, Amy is still "plenty toxic." Another thread participant wrote that they had started to dislike Amy after she got pregnant with Gage "against doctor's order." The thread then took a turn towards criticizing Amy's morning sickness, as it became obvious in the premiere that she just wanted an excuse to eat junk food.
The newest season of 1000-Lb Sisters is underway, and will show Amy's pregnancy with her second son, Glenn Allen. This season will also show Amy struggling with her weight gain after turning to junk food during her pregnancy, as she notes how hard it is to keep up with her toddler. Viewers have no empathy for Amy, as she is slowly turning into the show's villain. Even though fans thought Tammy was the meanest of the Slaton sisters at one point, it looks like Amy is about to take over that title.
More: Why 1000-Lb Sisters Fans Are Disgusted By Amy Halterman's House
Source: u/lexifer31/Reddit