[ad_1]

Christoph Waltz, who brought the iconic James Bond villain Ernst Stavro Blofeld to life in 2015's Spectre, has defended the character's shocking twist. One of the original Bond villains created by novelist Ian Fleming, Blofeld made his first film appearance in 1963's From Russia With Love and would go on to appear in many of the franchise's entries through the years. In Spectre, Waltz's Blofeld was provided with an entirely new backstory, controversially revealing him to be Bond's own adopted brother. So contentious was the move, the plot twist would go on to earn itself the derisive nickname of "Brofeld".
Now Waltz himself has spoken about his character's controversial Spectre backstory, suggesting that the frequently mocked reveal was useful for the story. In a recent interview with CinemaBlend, the actor defends the twist, describing it as "a fabulous turn." Check out his comments below:
I think from a dramatic point of view, or a point of view of drama, it's a fabulous turn. A fabulous conflict, a fabulous connection, and very useful for the stories. That's how I felt about it. … It heightens the conflict. Everything that heightens the conflict is useful in a drama.
Why Spectre's Shocking Sibling Reveal Was So Hated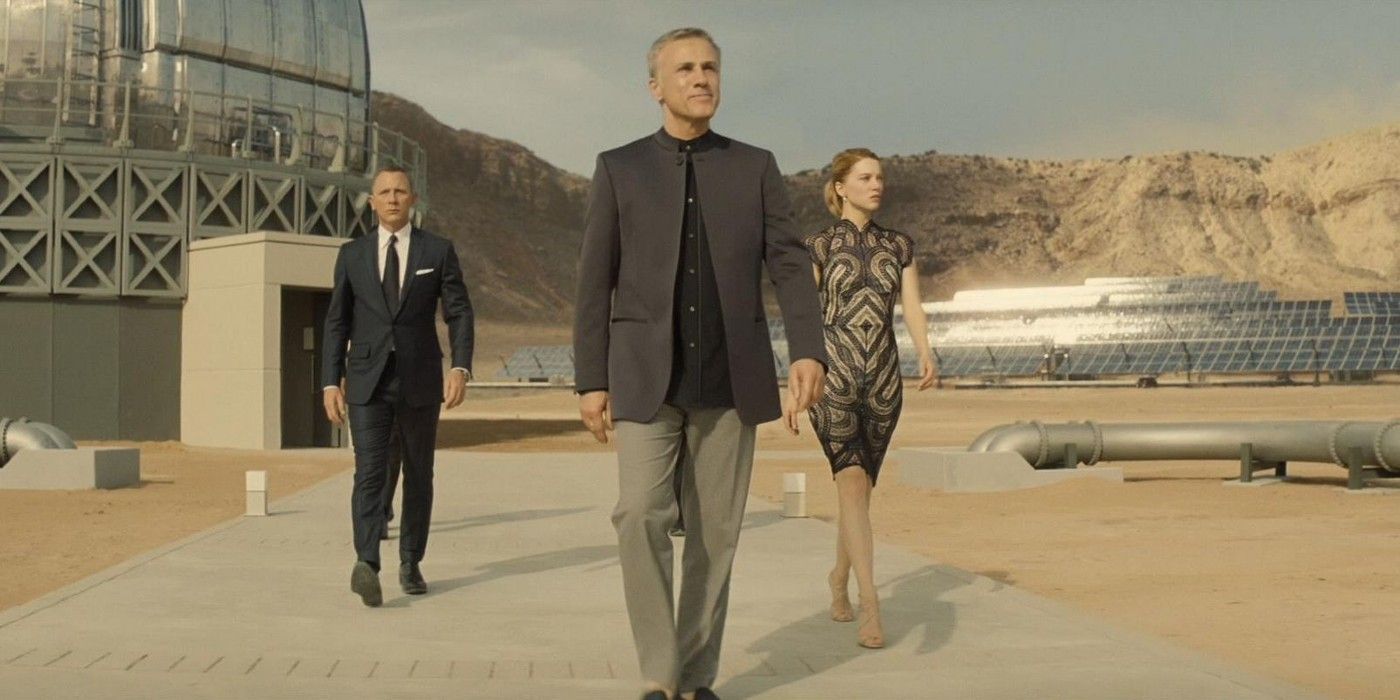 Despite being a recurring feature in the early days of the James Bond franchise, prior to Waltz's portrayal, Blofeld had not appeared in an official Bond film since 1981's For Your Eyes Only. While Max Von Sydow would also tackle the role for 1983's Never Say Never Again, that film was not produced by Eon Productions and is not counted as one of the 25 official films in the James Bond franchise. Due to ongoing legal disputes that were not settled by MGM until 2013, Blofeld's character was notably absent from the franchise for decades despite being considered one of Bond's most dangerous adversaries.
Related: Spectre's Blofeld Twist Was Identical To The Worst Scream Movie
While the character's return in Spectre was first widely hailed by expectant audiences, the decision to have him become Bond's own adopted brother was quickly panned by viewers and critics alike. Considered by many of the franchise's avid followers to be one of the biggest missteps of the entire series, establishing a familial connection between the two characters transformed a once iconic rivalry into something far pettier. Far from the intimidating and powerful head of SPECTRE's criminal empire, Waltz's Blofeld was reduced to an impish foe who harbored a personal grudge against his former foster brother.
Even No Time To Die would eventually come to poke fun at Spectre's unexpected sibling twist. When Waltz returned for a cameo appearance in Daniel Craig's final 007 outing, his character was quickly killed off, with Craig's Bond casually quipping that it was good "he's not a real brother." Yet however history might feel about Spectre's Blofeld twist, Waltz himself seems to be a fan of the controversial decision.
Source: CinemaBlend
[ad_2]

Source link