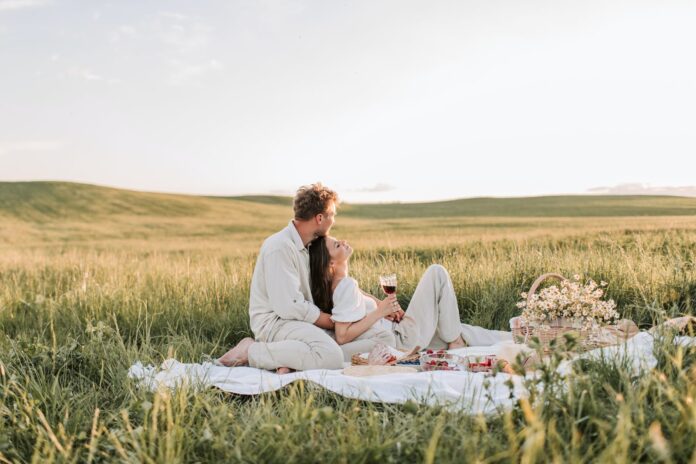 Amidst busyness, loving couples see to it that they are able to spend time together in a meaningful way. Time is truly gold, and that is even truer when both of you have jam-packed individual schedules. That's why when you get the chance to have one day off or a pretty long weekend, you might think of going for some wonderful romantic getaways! 
The list below is not recommending any specific place to go to, rather suggesting general venues wherein couple dates and trips will be surely awesome. Check out these 5 ideal locations for your romantic getaways, and also realize why they must be present on your top picks!
1 – BEACHES
With the view of gleaming ocean waters and spectacular mountains on the backdrop, beaches will always be an exceptional spot for a sweet escape! 
Wake up to the bright sunshine spotlighting over the whole beach. Relish the fresh morning breeze making you want to get up everyday with the same snuggly atmosphere. Munch on a scrumptious breakfast composed of your couple favorite meals plus a cup of coffee, tea or something cold for a refreshing morning bite by the shore.
By night, the grace of beaches is stupendous. From the city lights afar viewable from the shore, to the music that comes from diverse celebrations by the beach, you and your partner will definitely spend a beautiful night. Not to mention, the night is livelier as restaurants and wine bars are open during this time of day. The vibrance of evening romantic getaways by the beach is surely another level of glee!  
2 – HOTELS
When you and your dear one want to unwind somewhere else away from home, yet you do not want to travel here and there, moving too much, a hotel staycation would be great!
Budget-friendly lodgings are available in many local cities and provinces. It's just super nice how you can actually find hidden gems, in the shape of hotels, from places far from the road. They are peaceful, safe and affordable! What more could you ask for!
On the other hand, you can opt for luxurious hotels if you want to and if the prices suit your budget. There's nothing to regret when you book high-quality lodges because the facilities, the environment, the services, the food, the amenities are all worth their rates. Even if going for this is doubtlessly pricey, trying it for at least one of your special romantic getaways would be lovely!    
3 – FLOWER GARDENS
If you want to bag home fantastic photos from your romantic getaways, visiting flower gardens can help! They uplift moods as they color every corner with bonniness! Being part of nature's delicacy, flowers are truly the masters of charm and elegance. 
Most ladies love flowers, and even gentlemen are captivated by the allure of blooms. Mostly, flower gardens also have a flower shop where they sell their locally grown plants and freshly picked floras. If you want to give a bouquet of fresh flowers or a pot of greens to your wife or girlfriend, these gardens are a must visit! For some gardens, you can have breakfast, lunch or dinner on healthy menus there too.
From the appearance to the fragrance of these blooms, they can make any romantic getaway even more romantic!    
4 – ZOOS
Adventures and learning can be a superb feature of your couple's outing. Come over to a zoo for some real fun and educational trip together!
There is no age limit for people who want to enter zoos and be enthusiastic and youthful! You can meet animal chums, which are not everyday available to see in the crowded cities. You will also learn of unfamiliar animals and interesting facts about those you already know.
What's more, it would be exciting to take photos with zoo animals such as birds, snakes and baby crocodiles. If you avail of an interactive experience package, you will have the golden chance of carrying animals, grooming them, feeding them and entering their sanctuaries if allowed. All these are upon the zoo's permission and with expert caretakers' guidance.
You can create and bring home not only tender but also galvanizing memories!
5 – ROOFTOP RESTAURANTS
Your romantic getaways can be in the form of a simple dinner date too. It could be within the city you live in, especially if your schedules are overloaded with to-do lists that hinder you from traveling too far. But for a level up, rooftop restaurants are a surefire romantic idea! Now, that is also literally a level up!
Rooftop restaurants are not very common; that's why those that exist are really sought-after and popular to the public. Lunch dates are fabulous on rooftop restaurants, but dinner dates on them are extraordinarily jaw-dropping! The views from above are relaxing and comely. The ambiance is perfect for a quick romantic escape! It is a precious time to fill your tummy with delectable dishes while you fill your heart with pleasure!
ROMANTIC GETAWAYS!
Being able to spend romantic getaways is a cheerful time for couples to bond, catch up and revitalize themselves. There are countless options of vacation spots and date venues where you can weave felicitous moments and forget about the busy reality for a while. The most important part is you enjoy your trips together whenever and wherever.