Do you think you need a huge amount of money to dress well? Change your mindset because you are wrong. Indeed good clothes and dressing well have a great impact on your life and personality as it has been said: if you want success dress well. But it doesn't mean those who look well-dressed have spent huge money on expensive clothes. You can also look attractive, elegent and well dressed with the help of these rules which i'm going to discuss below
1. Choose versatile Attire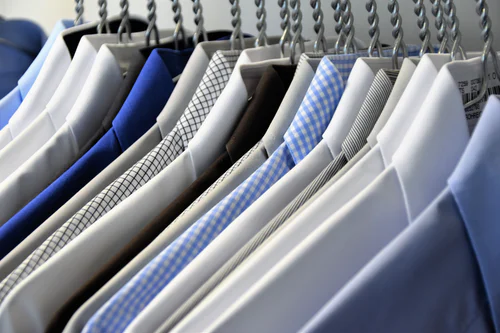 Do you know what is meant by versatile clothing or attire? Well, in simple words it means that you can wear one piece of attire several times with different styles. For a good purpose you should add some versatile clothing wear in your wardrobe that you can use as many times as you can. For example: Buy some good quality mens long sleeve dress shirts. 
Men look elegant and stylish in long sleeves shirts 

You can style those shirts with different pants and sometime with coat for versatile look

Sometimes add dark color tie to give it a formal look

You can wear a button down full sleeve dress shirt with khakis for a business casual meetup.
This is how the same item can be worn on different occasions by doing mix and match and some alteration. You need not to spend a huge amount of money on expensive clothings but invest once in a few versatile items and carry them with different styles and most importantly with confidence.
2.  Invest In Good Quality Jeans and khakis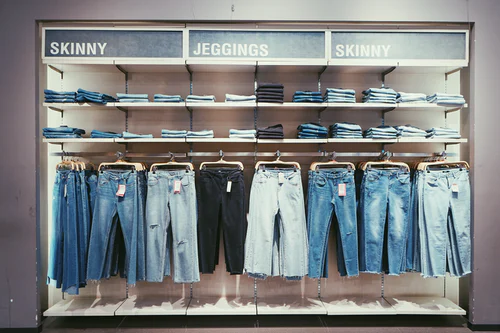 Jeans are the most popular fashion garment and khakis pants have been in fashion since forever.  Modern era has changed, now you can wear dark coloured jeans and khakis both as casual and semi-formal wear. You can wear them rough and tough without getting worried but of course they should be of good quality. Both these pieces are wearable all year round. Therefore, invest in few but good quality jeans and khakis and pair them with different shirts. Men look handsome and stylish when they pair jeans or khaki with t-shirt and orvis jacket.
3.  Well Pressed Attire Looks Expensive
Do you know proper pressing gives life to your clothes? If you want to look well-dressed, Spray your clothes with water and press them, surely after little effort you will get a beautifully finished look of your garment. Even properly washed old shirts look new if you press them consciously. On the contrary, expensive clothes look old if they are not properly pressed. Therefore, with well pressed clothes your personality gives a high standard look and your clothes look new and expensive.
4. Invest In Neutral Colors 
You need not to add all the rainbow colors in your wardrobe but for a decent look you should invest in neutral colors that can be paired with other pieces easily. Some neutral color clothings include navy blue jeans, for khaki pants look for dark blue, black, dark gray and camel brown and button down shirts and t-shirts look for white, light blue, gray and off white.
5. Maintain Your Wardrobe
It's essential to take care of your clothes and maintain your wardrobe. Place your clothes in their proper place and fold or hang them correctly. The benefit of maintaining your wardrobe is that you will remain aware of all of the clothes that you have. It will be easy for you to select those items which were missing since they were somewhere at the back behind the other clothes. 
6. Work On Your Appearance
For a well-dressed look, you just do not need to invest in clothes but you should work on your appearance as well. Some must-do things are
Take bath on regular basis,

Use mouthwash,

Comb your hair especially while going outside, 

Wear pressed clothes, 

Apply pleasant perfumes,

Cut your nails,

Trim your hair when needed, 

Take care of personal hygiene
All these things have a great impact on your personality.
7. Spend Some Money On Boots
Good and comfortable boots add charm to your personality and you look well-dressed. You should buy a good pair of boots that must provide comfort. Don't forget to clean or polish your boots.
8. Invest In Accessories wisely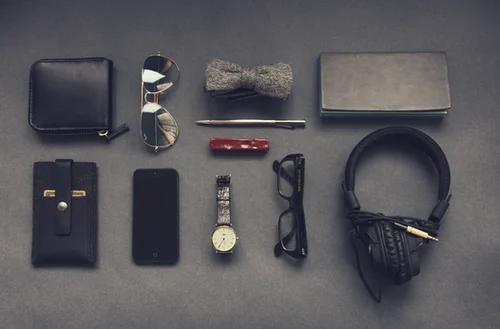 Adding a few accessories to your outfit gives a great impact. Your personality looks attractive when you wear a watch, glasses, belt or a tie. 
9. Break The Rules
Don't follow the trend blindly. Break the rules if they are going against your comfort.
10. Own Your Apparel With Self-Confidence
Do you know the world's most expensive clothes won't suit you if you lack confidence?
Therefore wear your clothes with confidence and you'll surely look elegant.
The Bottom Lines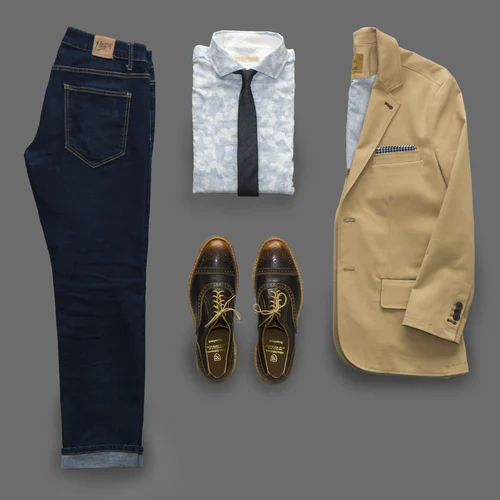 I have discussed some essential rules that will help you to look well-dressed without spending a lot of your money. Invest in a few versatile items like button down shirts, collared sweatshirt, basic pants and khakis, comfortable boots and some accessories. And most importantly, work on your appearance and confidently wear whatever looks good on you.