If this is your first time running a business, chances are that there have been some learning curves. Being an employer may not be the easiest thing you set out to do, and while you may be great at thinking forward about money and growing your business, perhaps effectively managing your team has been a challenge. If this is something you're struggling with, here are some things that can help you become a smarter employer: 
Perform background checks
While we'd want to hope we could just hire anyone at any time, the reality is that not everyone is who they say they are. Whether you're looking to hire an at-home caregiver and need in-home caregiver background checks or want to screen potential hires for your startup, it's always crucial to perform background checks on potential employees.
Performing background checks can save you challenges down the road and help you avoid any criminal or fraud issues by hiring someone without integrity. 
Look in the right places
If you want to be sure you hire the right people for your company, look in the right places for your new hires. There are some industry specific search engines that make it easier to find qualified professionals. 
For example, if you're a dentist starting your own practice, there are some great dental professional search engine sites. If you need professional creatives, sites like Fiverr or Upwork can also be beneficial to helping you find the right professionals for your company. Hiring freelancers to supplement workloads is also a good idea when it comes to finding the right employees for your business.
Multiple interviews can be helpful 
When choosing to hire new people for your team, incorporating a step-by-step interview process can be beneficial. While the initial interview can help you get a feel for whether or not this person seems like a good fit for the team, subsequent interviews can help you get a handle on their skillset, as well as their ability to bring a solid work ethic and attitude to the workplace. 
Incorporate a solid onboarding process
Onboarding your new hires with a top-notch training process can make a huge difference in their success at your company. Working with your managers to come up with an onboarding process can help you to provide the necessary input and company knowledge that allows new hires to feel confident with what they're hired to do. 
While it may take some time to bring them up-to-speed with an onboarding program, the end result is people who know how to do their job well and understand the mission of your company. 
Show your team you value them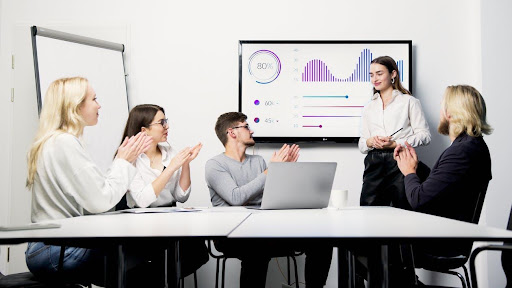 If you want to keep the hires that you spent time interviewing and training, it's best to build a company culture where your employees know that they're valued. This can look like providing great benefits or offering bonuses for initiatives that you have in place. 
Not only that, but also vocalize when you notice your team doing a stellar job. In this day and age, retaining your employees should be a priority. While nice offices and a fun work environment are great, employees are looking for fair compensation and treatment more than anything else. 
In Conclusion 
Being a good employer has a lot to do with also hiring wisely. Once your team is set up, it's also about making sure they know how to do their job well. What you must make a priority is employee satisfaction and appreciation. 
When you have a great team that you can depend on, show them. Retaining quality employees will make a huge difference in the future success of your brand, so don't skimp on PTO, bonuses, and simple verbal appreciation. It will go far.