It's not a secret that today sustainable design is one of the trends when it comes to eco-friendly houses. Green design is mainstream nowadays. Just remember that about ten years ago, the situation was completely different. 
Designers strive to implement their interior design ideas by considering green life. Sustainable design is not a separate type of design. Instead, it can be described as trends that should be applied to any design based on your preferences. Designing an eco-home is not an easy task. 
It requires more strength and dedication. This integrated approach includes such stages as planning, construction, design, and maintenance. Does everything sound complicated at first glance? Don't worry! This article prepared the main principles of sustainable design to help you understand and easily apply them in your home.
More and more homeowners pay attention to environmental performance when choosing furniture, appliances, fabrics, and other items at their houses. Thanks to new knowledge and information regarding the eco-home, people are becoming more and more demanding.
It's not enough to have an aesthetically beautiful home. Many owners want it to be practical and environmentally friendly as well.
The main principle of sustainable design is the harmonious alignment of ecology and people. Do you want to implement ideas for a sustainable house? Then follow these rules:

Take care of waste reduction

Emphasis on the preservation of natural resources in eco houses:

Use only the amount of water you need

Renewable energy is the primary trend. Minimize the negative impact on the environment.
Implementing these principles will help when struggling with modern climate problems such as global warming and carbon emission.
Pay attention to renewable natural resources in an eco-friendly house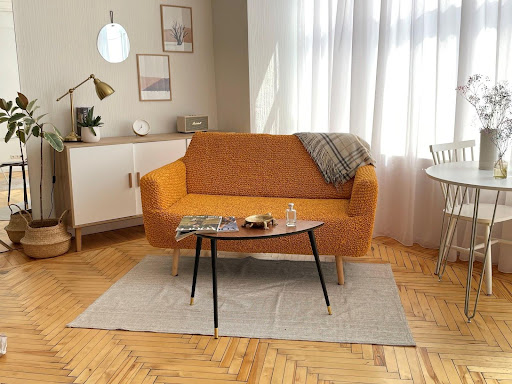 Energy-efficient interior design and renewable energy sources are gaining more and more popularity. The need for energy increases every year, but today there are many solutions for smart homes on the market using sunlight, rainwater, or wind power. 
Do you think solar panels can be used when you live in a house? Not at all! Today there are solar blinds on the market that allow you to use the sun's energy even in a tiny apartment. 
They can collect sunlight right from your window in the apartment. Such smart devices won't only save you money but also look stylish. And if you are only at the stage of building a house, we advise you to decide which side will have the maximum amount of light and consider this when planning. And if you want to keep the house warm, then:
 Think about high-quality insulation and do not choose very high ceilings.

Choose top-quality insulation for floors, walls, and ceilings.

Do you want to have an extra barrier against the cold in winter? Then choose quality curtains.

When selecting windows, give preference to models with two or three glasses.

Did you know that having a rug in the house will reduce heat loss by 10%? You should think about getting a new carpet.
Integration with nature through the use of natural materials
Many houses are designed using a lot of non-environmentally friendly materials in construction. If you are fighting for environmental friendliness, then give preference to natural stone and wood. When choosing building materials, consider the following factors:
How materials are produced.

How they are processed.

Is it possible to recycle them?
The more natural materials you use, the better you will feel your unity with nature. This applies to both natural textures and materials and the color palette. It's important to admit that the desire for such unity is becoming stronger, especially with the development of modern technologies. 
Choose an eco-friendly fabric for sustainable homes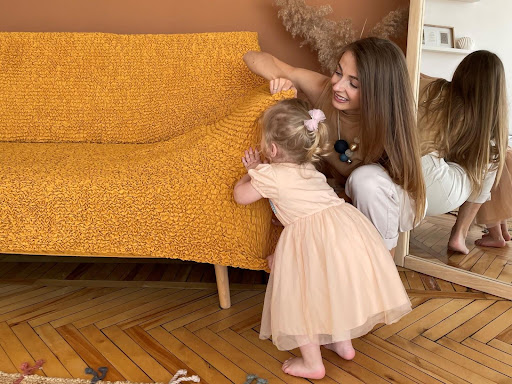 Many companies offer sustainable solutions without compromising aesthetics and style. You can choose beautiful and stylish things that will not harm the environment.
When looking for upholstery, pay attention to whether the item is eco-
friendly. For example, if your sofa requires replacement, the best solution would be to use eco-friendly furniture slipcovers. The same goes for chairs. You will extend the life of old things, and they will be practical and stylish with new slipcovers. We recommend paying attention to hypoallergenic materials such as mille righe and jacquard.
Use products made from recycled materials
Many companies in the market adopt the latest technologies to make things from recycled materials. They not only use the usual glass and plastic but also waste from the ocean, textile scraps. Such a closed cycle will be a winning solution for the world. You can find stylish rugs and original cushions made from recycled materials for unique interior decor ideas.

Transparency in production processes
Do you think that many production processes remain out of sight? Nowadays, many brands strive to ensure transparency in production so that every customer knows the origin of materials used in manufacturing. Are you looking for paint to refresh your living room? How about checking the ingredients for harmful chemicals?
Biophilic design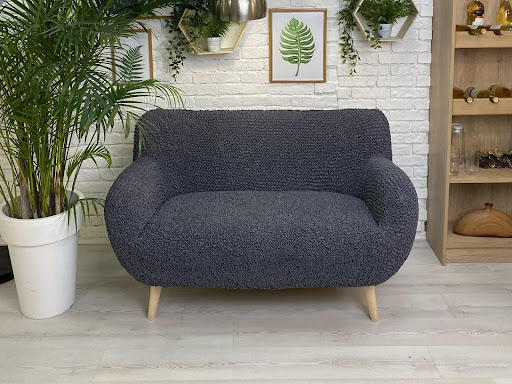 This is not just the principle of an eco-home. Such design can provide good mental health for its owners. The main feature of this interior decor is natural materials in the interior, green color, and an abundance of plants. This design will appeal to natural wood and stone lovers in the interior.
Use smart systems at home
Innovative home technologies help us to reduce the use of natural resources. Take care of home lighting using the newest technologies and useful apps on your smartphone. Thanks to such systems, you will no longer forget to turn off the light when leaving the house.
You don't need to check whether you forgot to turn off the faucet or not. You'll save enough water thanks to such "green devices." 
Green life is beneficial for everyone! You can't even imagine how your green living can change the whole world. Remember that even small changes today will lead to dramatic results tomorrow. It's easy being green!