Everyone wants to live in a luxurious home that looks expensive and is full of wonderful things. Unfortunately, all of us don't have the funds needed to pay for these luxurious and beautiful pieces of decor. Outfitting your home with the best of the best can cost thousands of dollars, which many of us simply don't have laying around to be used for decor.
However, there are some ways you can significantly reduce these costs, but still have a home that looks very expensive. With that in mind, this guide is going to go over some home decor ideas that can make your home look more expensive, without costing you a fortune.
Bring in Some Plants or Flowers
Few things can improve the look of a home and make it more luxurious than plants and flowers. They look wonderful, smell great, and let you bring the outdoors inside for a more natural approach to home decor. Also, with online plants delivery being available in many areas, they are easier than ever to get delivered right to your home.
As for which plants you bring into your space, you have a ton of different options. There are large ones that command attention, smaller ones that fit well in any space, and they come in many different colors and styles, as well.
If you strategically place these flowers, keep them healthy, and put them in the right vase or container, they can certainly contribute to an expensive-looking home.
Change Up the Flooring
Perhaps the largest and most noticeable part of any home is the flooring. It covers the entirety of your home, and is impossible for visitors to miss it. As a result, your flooring plays a huge role in how your home looks as a whole.
By changing up your old, damaged, or outdated flooring, it can go a long way in rejuvenating your space and helping it look its absolute best. There are many different flooring options for dining rooms, living rooms, and just about everywhere else in your home. While this might not be the most economical option on this list, it is certainly one of the most beneficial.
Add Some Art into Your Space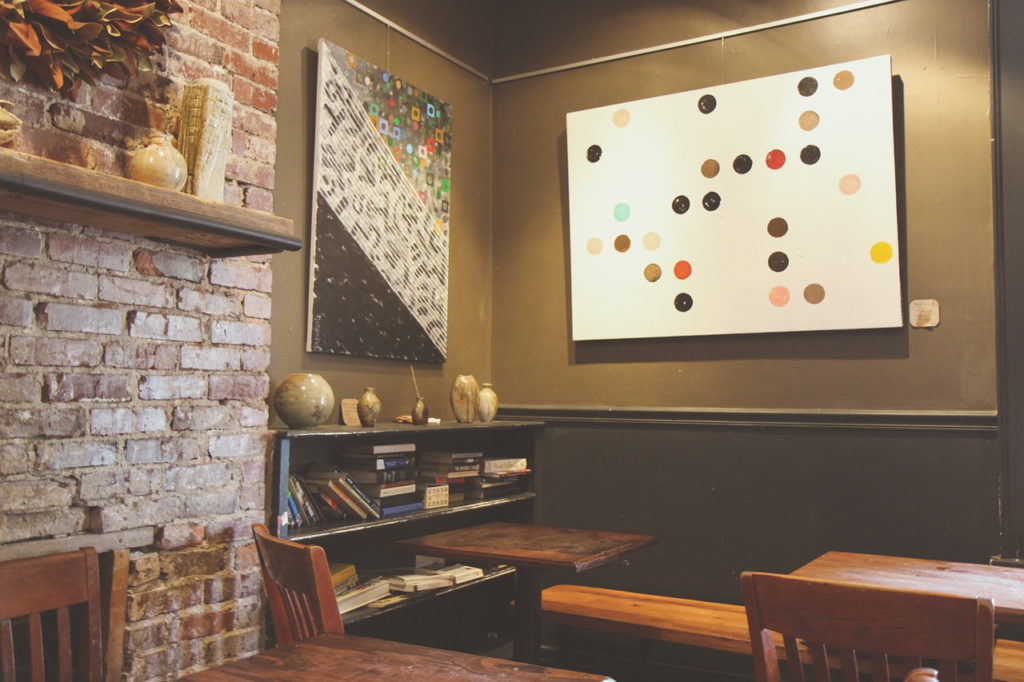 Another way to help your home look more expensive is to get some art on the walls. Art can add some excitement and color into a room, and can help set the mood or vibes that it gives off. It looks great, and most expensive homes you visit will have art throughout the space.
There are many benefits of art in the home beyond simply looking good. It can be great for mental health, can bring a room together, can start conversations, and do so much more. And while some art pieces can cost millions, there are plenty of incredibly affordable options out there that look great and certainly look as if you spent a lot more on them than you actually did.
Change Out the Light Fixtures
The light fixtures are one of the largest pieces of decor in many homes, and get noticed a lot. They draw a lot of attention, and thus are a large representation of your house as a whole. So if you want your space to look more expensive, consider changing out the light fixtures you have to something a little more luxurious.
If you so choose, you can also switch out the bulbs for smart bulbs, which can easily change color and often be dimmed, right from an app on your phone. These are affordable and easy to use, but if people see your lights being able to change on command with an app, it is very impressive and gives the space a little more of a luxurious and modern feel.
Switch Out Hardware
A subtle change that you can make in your home to make it look more expensive is to swap out the hardware. This includes things like drawer pulls, cabinet handles, and door handles. While these only represent a small part of the door, drawer, or cabinet, they are very important and draw a lot of attention.
Swapping out some boring, old, or damaged hardware for shiny new options can breathe new life into a space and help it look absolutely stunning. You can buy these new handles and pulls in-store or online, and installing them should take you nothing more than a couple of minutes. They come in all different shapes, sizes, and styles, so you have a ton of options to choose from.
Work on the Outdoors
While the tips so far have focused on the inside of your home, it is also a good idea to decorate the outside of your home, too. It is often the yard or curb appeal of a home that makes it look expensive more so than the rooms inside.
A little bit of landscaping, cutting the grass, and trimming hedges or trees can go a long way in making the home look more expensive and well-kept. Even things like adding a pond or a garden to your space can be relatively affordable and simple, but can drastically improve how expensive your home looks. Ensure your fence is clean and in good shape, and do all you can to keep your grass green and healthy.
Take Care of Clutter
Few things can ruin the appearance of an expensive or luxurious home more than clutter. It takes up a ton of space, hides the quality of a room, and simply doesn't look very pleasing. Clutter is chaotic and often associated with a room or home being unclean.
The more sleek and aesthetically-pleasing a space, the more expensive it generally looks. If a room is full of random items thrown around everywhere, it is hard for anyone to stop and appreciate the beauty and luxury of the space. So if you want a simple way to ensure your home looks better and more expensive, take care of the clutter and keep your spaces presentable.
In conclusion, these are some of the best home decor ideas that are sure to make your home more expensive.