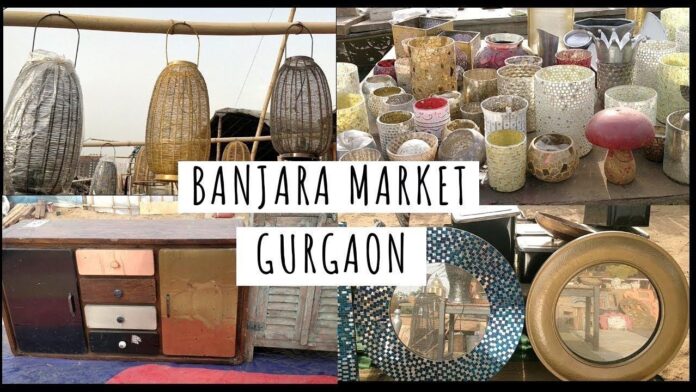 Hello everyone, did you just purchase a new home or apartment? What's next? Are you looking for cheap home decor ideas to adorn your dream place? It sounds great. In this post, we will help you with seven really quick home decor ideas that will cost nothing to have a beautifully designed home with a personal touch.
Whether you want to learn about the color schemes or the best places to buy cheap home decor items, this post consists of the most helpful tips for decorating a home least expensively. Let's go for it!
1. Put Your Favorite Colors
Painting is perhaps the easiest way to express your ideas, and colors are the most accessible way to give a personal touch to your property. If not all, paint a room with your favorite colors–whether cool or warm, colors always give an aesthetic look to your home.
If you don't have enough time to repaint and are also stressed about the expenses, trimming alone can make a big difference.
2.Check Our Local Home Decor Markets
When you are low on budget but the empty walls irritate you, it's time to head to your local home decor market. If you live around Delhi NCR, Banjara Market Gurgaon is one of the best places to explore.
Regarded as the cheapest home decor market in Delhi, NCR, Banjara Market offers a range of home decor items. From high-end furniture, mirrors to paintings and fancy electronic items, you can handpick the best items to give your home decor a more personalized touch.
Home Decor Items in Banjara Market are available at as low as INR 100.
3.Supply The Storage By Yourself
No matter how well your place is designed or decorated. Regardless of the expensive items organized everywhere in your room, it seems dull because it lacks personal touch, which is the key to home decor.
When looking for cheap ways to home decor on a budget, we recommend exploring the market and supplying the storage by yourself instead of hiring an interior designer and signing a cheque.
4. Show Your Creativity On Furniture
Your wall paint and lighting all are secondary thoughts as your furniture alone can make a huge difference. While looking for cheap home decor ideas, the journey starts with bringing some creativity to your furniture.
You can simply search for unique furniture design ideas on Pinterest and other online websites or collaborate with your carpenter to develop unique ideas and designs.
5. Make The Most Out Of Your Furnishing
In metropolises like Delhi and Gurgaon, there is nothing like Affordable Housing, and if it is, it would merely be a myth. Space has always been the major concern of people residing here, which has taught them a valuable lesson to use typical households for dual purposes.
For instance, if you have organized your sofa around the window, it can be used as a reading table. You just need to place two lamps on both sides.
6. Improve The Lighting
An impressive and appealing home makes out of nothing but its lighting. When it comes to adorn your home and enhance its features without spending millions, you can simply do it by upgrading your home lighting.
Also, all your home decor efforts are pointless if the lighting is not high enough to make them visible. Apparently, you won't admire entering a cave-like room after spending a tiring day at the workspace.
There are multiple lighting options, and you can either upgrade to an old lamp or spray paint to be a bit more adventurous. Lighting alone can determine your mood!
7. Keep It Simple But On A Single Theme
When you try multiple themes to develop something innovative, you achieve nothing but a strange and unpleasant thing. So, if you don't want to create something ironic, we suggest sticking to a single theme.
Be it a color scheme, furniture, lighting, or paint, follow one theme so that it won't complicate your approaches and home decor process.
These are some easy home decor tips that can revamp the look of your house in your budget. If you have some other unique and genuine home decor ideas in mind, let us know in the comments below.