Hawk, Steve Caballero, and members of Goldfinger and Fairmounts perform a version of the Millencolin song.
Despite just having exposed his veins to help paint his blood on a pair of limited-edition skateboards, Tony Hawk still appears to have plenty of energy left. During a recent discussion over Hawks blood prank, the rapper and the skateboarder had gathered together for some time, skating and maybe some business scheming, about how they might market products produced from human fluids.
As though after his bloodletting he had not had enough sleep, Hawk had recorded a rendition of Millencolin's "No Cigar," which is most known for being on Tony Hawk's Pro Skater 2's soundtrack.
A video from the Fairmount singer Mikey Hawdon's YouTube channel shows Hawk doing vocals fortunes that are probably imprinted in brain tissue by anybody playing Pro Skater 2. (We learned about Tony Hawk for the first time, Singer, and he's not really bad at all.) Along with Hawdown and Steve Caballero (who is also a character in the games), the rest of the cover band comprises bass and backer vocal of Millencolin's own Nikola Sarcevic and on drums and bass guitar, respectively, Darrin Pfeiffer of the Pro Skater soundtrack band Goldfinger.
Because nearly everyone in the video has a certain relationship to the series, the music video must include game-like elements via all of them, including the display of the score of each artist, its "Special" bar and the pop-up "Bonus!." Regrettably, the special bars don't fill up until someone suddenly jumps from the adjacent ramp and distorts a lightning-fast series of superhuman deeds, as the film implies.
But it is a great flashback, which more than merits a place on the soundtracks of the remastered games if it can just be tweaked into the existing soundtrack of this game. We think that it is far more tiring for Hawk to sing and skate along a road than to lose his blood so that he remains in the public limelight.
Tony Hawk walks to the stage to show Tony Hawk's Skateboarding, his favourite music from his own video game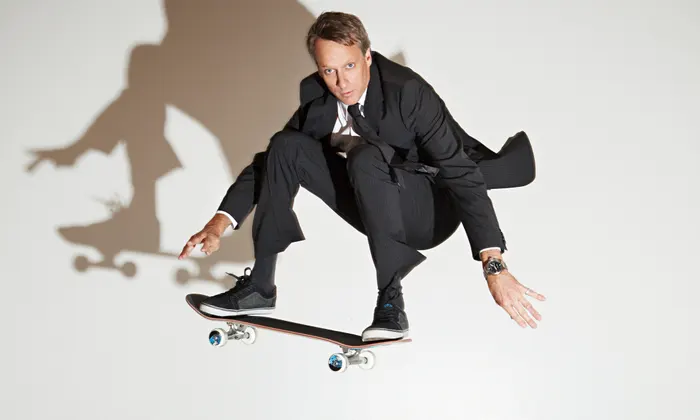 Either you're a serial button basher or a virtual skater fan, the Tony Hawk's Pro Skater series marked a turning point in the history of video gaming. The wonderful soundtrack of the game, in addition to giving hours of fancy fun and contributing to its history – beyond simply being a very enjoyable game, was important in fostering the reputation of the game.
Pro Skater, originally published in the late 1990s, was important in exposing whole generations of new music, both via its original releases and the later sequel, Tony Hawk's Underground. His good selection of songs of badass, including Rage Against The Machine, Bad Religion, Motorhead, Iron Maiden and Primus, was linked with the series on account of the quality of the music.
The guy himself, Tony Hawk, now shares his own version of a song from Tony Hawk Pro Skater 2's video game. Check it down. Check it down. The group includes Hawk with a lead vocal, Mikey Hawdon with guitar pro, former skater Steve Caballero, former Goldfinger member Darrin Pfeiffer with a drum, and Millencolin bassist Nikola Sarcevic. It's a version from Millencolin's No Cigar.
In order to make things more fascinating, the accompanying film looks like the Original Games, with a player score number on the top left corner and a text in the game and visual comments to make immersion even more engaging. Right now, we are flooded with wonderful recollections! In addition, Caballero's guitar is fashioned like a skateboard.