Now.gg is the new sensation in the gaming industry that has revolutionized the concept of conventional gaming. Earlier when people use to play, they had to either purchase the game and then they were able to download it on their device. Also to be able to play those games, players often had to buy consoles, gaming laptops, or customize their PCs which added more to their bills. Now in 2023, all these issues have been covered by one single platform called Now.gg.
Now.gg is a free gaming platform that allows users to play games online for free on their domain. It acts as a catalog for all conventional as well as recent games. On their website, one can easily find all Android games such as Stumble Guys, Subway Surfer, Hill Climb, and Ludo. Also Now.gg has a huge collection of hit games such as Roblox, PUBG, Free Fire, Clash Royale, Fortnite, Tiktok and more. All these games can be easily accessed after following some procedures such as log-in.
For someone who is unaware of the Now.gg platform, it can be summarized as an alternative to conventional gaming. For a simple game like GTA, you do require a gaming laptop that has a graphics card, expandable RAM, and a higher refresh rate for gaming and you do require to shell out some dollars on the game subscription and in-game purchases so this creates an entry barrier to others. Players who are devoid of such facilities cannot play such premium games and are left brokenhearted. This was the case before, now you can enjoy all those games for free without downloading. Now.gg will help you to bridge that gap and will ask nothing in return from you. 

Apart from being a free platform, Now.gg is also an ad-free website. Here you will not see any affiliate ads but during the gameplay, you might see a couple of ads. But you will be rewarded for seeing ads in the game in the form of in-game currencies or boost-ups. Be it racing games, FPS games, or board games of any genre. Now.gg has over 20+ genres having a total of 5000+ games. Here the new games are frequently added and made available for the players within no time. The player can either search for their favorite game from the search bar or scroll through the genre options. For recent updates you can follow the official pages of the site on Youtube, Discord, and Tik Tok.
The most popular games on the Now.gg platform include PUBG, Free Fire, Roblox, Among US, 8 Ball Pool, Ludo, and Minecraft. To reach the site you need to search "now.gg" on the search bar of your browser and open the first link. On the homepage, you will see all trending games, and the genres will be towards the end of the homepage. If you are clear about which game you want to play, you can search it on the search bar of the now.gg site and it will redirect you to the game's page. Before you play any game you must know how to create a now.gg account and the benefits of opening an account.
Why to Create now.gg account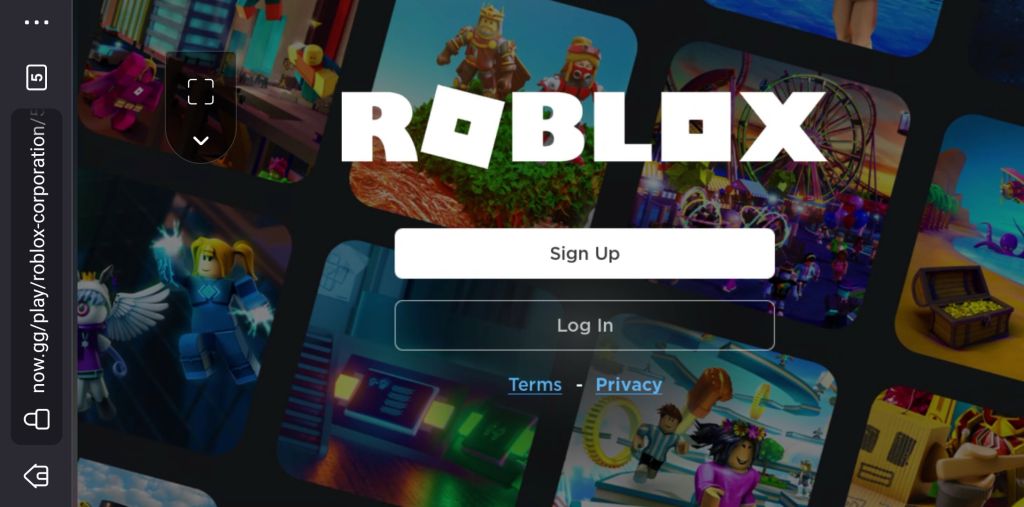 Creating an account now.gg games are crucial and have its own advantages:
Saves the game on the cloud: If you have at least created an account and you log in to the game the next time, you will not have to make a fresh start as the game will resume from where you left previously. Now, this feature does not hold true for online multiplayer gaming such as PUBG because those are live games. But in games like GTA and other adventure or strategy games, you can use this feature. You can use the following methods for creating an account and saving the game
Saving the game using Facebook – for all users
Saving the game using Game Center – for iOS users
Saving the game using Google Play Games – for Android users
Supports multiplayer gaming: If you have created an account now.gg games using any of the options mentioned above, all your friends of that particular platform who also have logged in will be visible to you and you can share, compete, and play as a team with them through this feature.
Steps to create now.gg account
Now the previous step has landed on your favorite game. You are now required to create an ID on the now.gg website but there is no such feature on the website. You have to individually create an ID before the game.

Let us suppose you are in the "8 Ball Pool" now.gg page, you will find two options here which are given below:                                                                                          

Download Bluestacks                                                                                                Play in the Browser

Both options are safe and totally depend on your preference. If you proceed with the first one, besides gaming, you can perform all the tasks of your phone from pc/Laptop with the help of Bluestacks software. Though the Bluestack software is helpful in many ways, it consumes lots of energy and drains the battery of the Laptop. It is only wise to download Bluestacks when you do not get the option to "Play in the Browser" in some games.

The play in the browser is a 24/7 service that will allow you to play games whenever you want directly on the browser. It will save a lot of data and energy as you won't have to download any files and your game will instantly after loading is finished. It is the most sought option but the major drawback is that some games do not support this option and you will have to download the Bluestacks for the same reason.

But the example we have taken here is of 8 ball pool. It is a popular game and supports both options. Now since you cannot create an account on now.gg, You have to create an account in all the games at least once. 

Unblock Now.gg

The basic thumb rule in creating accounts in games is simple. You need to find the login option from the game "home" menu and fill in your credentials here. To make things less complicated you can create accounts in all the games with the same ID and password. This will help you retrieve the game if you play after a long time as it stores your game in cloud servers. Moreover, if you want to connect and play the game with friends, you can create an account and log in to the game.

Related Blogs: