Yes, you heard it correctly!!!! Now.gg is the only alternative to free premium gaming. Now.gg has more than 5000 games to offer to its users. It has games from more than 20 categories that will be thoroughly discussed later along with the top 200 trending games on the platform. You must share the platform with fellow players or invite them to play with you now.gg platform. Though most of the gaming community is aware of this now.gg, still there are some games that are waiting to be played. Now.gg offers the best service to its users and constantly works on their feedback that is why in a short span of time, they have risen to 60 million active users and day by day more players are joining the platform. The main reason why now.gg became a hit is because it is free to use and to enjoy all the games here you are not required to download it. You can simply open your browser and play your favorite game online in the browser itself. To get more insight into the gaming website, let us have a peek into its distinctive features. Let us begin!
What is Now.gg?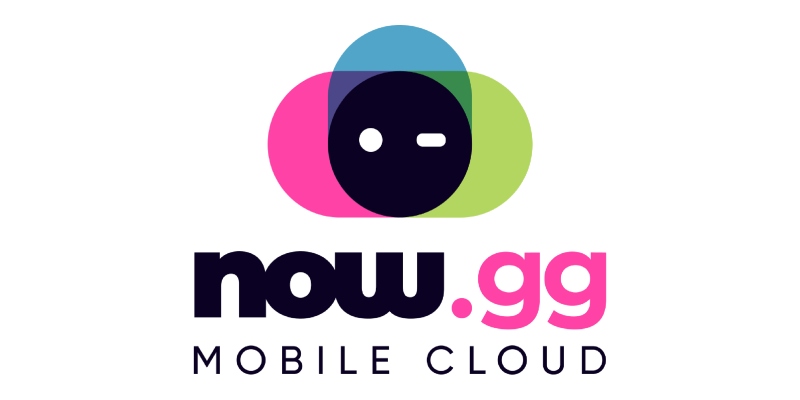 Now.gg is a free gaming platform and is based on cloud technology. In simple terms cloud technology means you are not required to download any physical files, you can directly access the cloud servers and your games will run. Based in California, USA it also has branch offices in New Delhi, Seoul, Tokyo, Beijing, and London. Now.gg has been funded by venture capitalists from India, USA, Japan, and Korea. At Now.gg 500+ employees work tirelessly to provide you the best gaming experience ever. 

The User interface of the now.gg website is easy, and the platform games are at par with Console, Windows, Mac, iOS, Android, X-Box, and PlayStation games. Once you reach the site you will see the trending games on the homepage. At the bottom of the homepage, you will see all the genres available for gaming while towards the top you will see a search bar that you can use to find the game of your choice. Now.gg also supports multiplayer and two-player gaming modes, allowing you to play and enjoy the game with your friends or compete with them. Of the 20 plus genres the now.gg site holds, most of the games belong to the multiplayer gaming category such as Stumble Guys, Minecraft, Roblox, PUBG, Fortnite, and 8 ball pool. Besides the 5000 games, the site is regularly updated with the addition of newly launched games. Since, now.gg is also from the unblock category of the gaming website, this site cannot be blocked by school or office servers nor be traced. To have more details about now.gg platform look into the below-listed points
Now.gg-a free gaming site – All the 5000 games are absolutely free here. Additionally, new games that are launched are made available on this platform within a week's time also for free. In return, the player might encounter some advertisements before and after the game. 
No Hardware installation – If you are someone who is into core gaming, then you might be aware of the challenges associated with it. To enjoy the game in high-quality audio and video and better frame rates with minimum lags, you require a high-end gaming laptop or you need to customize your PC. All these activities are not cost-effective. Moreover, the premium games for these platforms are also expensive so to save you from all these expenses now.gg is here to save you. To enjoy all the games here, you need to simply log in to the site and all the games are unlocked here for you. 
Premium games are unlocked – Now.gg has all the premium games unblocked. Games such as GTA, Minecraft, Roblox, and Minecraft. The site also has hacked versions of the games that have unlocked levels, currencies, and weapons. There is a separate tab for particular genres of games that you can try your hands on. Apart from premium games now.gg has some multiplayer games, arcade games, race games, and adventure games making the total tally above 5000.
Supports multiplayer gaming – Now.gg does support multiplayer and two-player gaming modes. You can either choose to play locally or as a group over the online servers depending on the game. Games such as FIFA, Soccer, and Basketball can be played locally with the help of a mouse and keyboard while games such as PUBG, Minecraft, and 8 ball pool can be enjoyed from the comfort of your home with your friends. You have to share the game ID or get an invite link from them. However, there are some in-game limitations also. Like in Minecraft, you can play online with random strangers with 30 people but in PUBG the limit is 100 players at a time. 
Stores games on cloud – Other sites that offer free gaming do not give you this option. Each time you visit those sites, you have to start the game from the beginning irrespective of your previous achievements. Now this can be infuriating sometimes as you are no longer in possession of the game for which you invested your time. But in now.gg you can store your progress over the cloud so that you do not have to begin the game from scratch when you visit the second time. For that, you only need to sign up once in the game and you will be logged in. You can either use Facebook or email ID to sign up for the game.
Catalog of Cross-platform games – Now.gg has more than 5000 games that provide cross-platform gaming. Sometimes Android users cannot enjoy PC/MAC/IOS and console games or vice versa. Take an example of the adventure game Halo which can be only played on high-end PCs and consoles so mobile device users are devoid of such games but not anymore now you can enjoy such games from this site on your browser. All the genres of the now.gg are listed below.
Top 200 games from Now.gg for you
The 200 games out of the 5000 games have been listed here and categorized according to genres so that it becomes easy for you once you are on the website.
Now.gg Word Games – 170 is the number of Word games that are available on the Now.gg website for free. On the site, you can find many versions of the single game. For example, there are more than 12 versions of the crossword game. Apart from these, you can enjoy Wordle, Quordle, crosswords, Yahtzee, and other games. There is also a typing game where you can increase your skill by practicing it daily. Now.gg's Word games are essential in building a strong vocabulary and help you to develop logic. In infants, it was found that children who played word games were more confident and could learn multiple languages. Here is the list of top Word games from now.gg site:
Pictoword

Searchle

Feudle

Word Connect

Word search

Worlde

Quordle

Infinite Quordle

Crossword

Sudoku

Word Cookies

One clue crossword

Hangman-Word game

Game of words
Now.gg Board Games – Board games are everybody's favorite. It is played by players of all generations because you do not require to be skilled in gaming to be able to play board games. Board games are also categorized as Christmas games. Now since technology has advanced, you can enjoy these games online on the Now.gg site. You need to scroll to the bottom of the page where you will find a link to the board games. The most played board game is Ludo and Snakes and Ladders. You can casually enjoy these games with friends and family as they can be played online in multiplayer and two-player modes. Here is now.gg you will find more than 200 board games and the famous ones are mentioned below:
Family Charades

Dominos duel

Ludo 

Snake and Ladders

Carom 

Billiards

8 ball pool

India vs Pakistan Ludo online

2 player offline games

Chess

Checkers

Ludo king

Yatzy

Tic tac toe
Now.gg Educational games – If you are finding interactive games for your kids where they can enjoy new concepts without any stress or burden. Now.gg has a collection of 300 plus education games that covers almost all subjects. The games are designed in the form of trivia quizzes and do reward you when you perform extraordinarily. Most of the games cover mathematics basics, geometry puzzles, and coloring games. To know about all the games mentioned below please visit now.gg site.
Toddler games for 2+-year-olds

Toca Kitchen 2

Kids Learn Professions

VEXcode V5

Kahoot! Play & Create Quizzes

123 Numbers – Count & Tracing

Baby Panda Home Safety

Drawing Carnival

Baby Piano Games & Kids Music

World of Peppa Pig: Kids Games

Educational Games for Kids!

L.O.L. Surprise! Game Zone

Bini ABC games for kids!

Mermaid Coloring: Mermaid games

Coloring Games: Color & Paint

Prodigy Math: Kids Game
Now.gg Casual games – Now.gg is a hub for casual gaming. Here also you do not require any gaming skills. Tic-tac-toe is from one such category. These games are generally based on trending news and issues. Have you heard the "Skibdi song" here you will find the "Skibdi Toilet.io game here. To know more see all these options of casual games on the now.gg website.
Gacha Studio

Flappy bird

Hill Climb

ZombiesVsFarmer

Liquid Puzzle

Flip Bottle

Bubble Shooter Pop Master

Ball Bounce

Million Golden Deal

Brain Test: Tricky Words

Truth Or Dare

Emoji Mix: DIY Mixing

Flying Bat Robot Car Transform

Parkour Block 3D

My Talking Tom

Heart of Iona

Tic Tac Toe Mania

Don't Forget the Lyrics

Car Climber: Draw Bridge 3D

Body Race

Stack Ball – Crash Platforms

Meta World: My City

PAW Patrol Rescue World
Now.gg Music audio games – In now.gg there is a huge collection of music and audio games. You can learn to play musical instruments from scratch with the help of now.gg website. Here you will begin with the tutorials and as you advance you will be fluent in playing any instrument. Apart from this, there are karaoke games, lyrical games, and sound identification games. Children can learn the sounds of various animals with the help of the Now.gg Music audio games. To begin with you can check these musical games on now.gg site.
GT Beat Racing: music game&car

Skibidi Toilet Tiles HOP Music

Hatsune Miku: Colourful stage

Thursday Night Music Party FNF

FNF Funkin Night: Music Friends

Magic Star

Marshmello Music Dance

Dancing Heels

Real Guitar – Music Band Game

Music Jump – Tiles Hop

Musicat! – Cat Music Game
Now.gg Casino and card games – Do you want to try your luck in playing casino games with virtual or real money then now.gg is the best platform to enjoy Casino games for free. These games are highly addictive and must be played moderately. There is always the risk of losing money involved. Now.gg is a free site but in each game, you either have to use virtual currency or real currency. So you must approach this section of games cautiously and play responsibly. It involves many versions of card games, monopoly games, and slot games. Here is a glimpse of some of the popular games on the now.gg site.
Poker 2: Holdem, OFC, Rummy

Monopoly Slots – Casino Games

Magic Vegas Casino: Slots Machine

POP! Slots

Bingo Live: Online Bingo Games

Game of Thrones Slots Casino

Blackjack

Teen patti

Solitaire

Mahjong

Roulette

Poker

Spanish 21

Gambino Slots

Cash Billionaire Casino Games

Scatter Slots
Now.gg Trivia Games – If you have deep knowledge about any topic or want to improve your guessing skills, then now.gg has some trivia games for you. If you want to play trivia quizzes on the topics such as Bible, flags, logos, and other related information then you must venture into this category. Here random images or text appear in front of you and you have to answer them correctly. To make things more interesting, you can send the quiz to your friends and challenge them. Even if you make errors in the game, you will learn some random information from the given random facts. Here is the list of a few of the 300 trivia games on now.gg.
Who is it? Celeb Quiz Trivia

Official Millionaire Game

5th Grader Quiz: Are You Smart

Brain Games: Mind Test

Smash or Pass Anime Game

Guess The Drawing

Guess The Song – Music Quiz

3in1 Quiz: Logo-Flag-Capital

Flags of All World Countries

Guess the Logo Quiz Trivia Game

Never Have I Ever: Adult Games

Spelling Quiz: Spell the words

USA Geography – Quiz Game

History Quiz: History trivia

Does He Like Me?

Bible Quiz 2023 – Brain Game
Now.gg Puzzle games – Puzzles are another great way of keeping your mind distracted and increasing focus. If you love solving puzzles such as 2048 or jigsaw puzzles, then you can do that online too. Now.gg offers more than 150 games from the puzzle categories. You can choose to solve a particular puzzle with friends or in a time-bound manner. You can check these games once you visit the now.gg site. I bet you won't be disappointed once you are here. Games such as Gardenscapes and Farmscapes that are already popular on the Android or iOS platforms are available here for free. 
Gardenscapes

Farmscapes

2048

Bright Objects – Hidden Object

Merge Dragons

Montezuma 2: Premium

The Pillar

Looper!

Travel Town – Merge Adventure

The Superhero League

Royal Match

Art Story: Jigsaw Art Puzzle

Bubble Shooter Pop!

Angry Birds Journey

Find the Difference – Spot it

Candy Crush Jelly Saga

Logic Puzzles – brain riddles

Tetris

Bricks and Balls-Brick Crusher

Color by Number: Coloring Game
Now.gg arcade games – Arcade games belong to the nostalgic games from the 80s and 90s era. Do you recall the lost games from classic Nintendo consoles? Mario, Contra, Ninja Turtles, Allahdin, and others all belong to the arcade category of games but due to advancements in the gaming industry, these games diminished with time. There are many old-school players out there who still like to play these games due to their simplicity. Now.gg has all the arcade games that ever existed. To locate the arcade games in the now.gg site, you need to follow the same steps. Scroll to the bottom of the homepage now.gg site, you will find the "Arcade" category here. 
Mario

Contra

Allahdin

Duck Hunt

Olympics

Adventure island

The legend of Kage

Street Fighter

Pocket Drift

Bone Breaker

Food Run

Human Vehicle

Moto Hero

Hole.io

Dozer Demolish

Subway Surfers

Push Master

Vector

Pinball World Cup

Danger Dash
Now.gg Racing and car games – Racing is the most sought category of games now.gg website. Here you can find games to compete with your friends in the multiplayer or two-player mode. The site has all the versions of car racing and also some driving & parking games where you can test your driving skills. The collection of total car games is close to 500 out of 5000 games now.gg site. It includes games from Android, Windows, Mac, and other consoles having mind blowing graphics, video quality, and sounds. In the game, if you are driving or doing a barrel roll in your car, you can record that video and play it in slow motion. Check out all the exciting now.gg racing games.
Real Racing 3

Blocky Farm Racing & Simulator

Need for Speed No Limits

Train Ramp Jumping

Real Moto 2

Mountain Bike Xtreme

Stunt Car Extreme

Asphalt 8 – Car Racing Game

NS2: Underground – car racing

GT Racing 2: real car game

Trial Xtreme 4 Bike Racing

Summer Wheelie

Car Games 3D: Car Racing

Bus Simulator: Bus Stunt

Moto X3M Bike Race Game

Offroad Hill Drive

Racing Smash 3D

Monster Truck Stunt – Car Game

Hill Climb Racing 2
Now.gg role-playing games – Do you want to lose yourself in the virtual reality world? Role-playing games help you to escape into another world of virtual reality. You can create an avatar, customize its outfit, appearance, and give characteristics. In the game, you will also find some other characters with whom you can interact randomly. These games let you escape reality and help you to cope with loneliness. Sims from the EA game studios is a perfect example of role-playing games. Here you can play similar games like the Sims where you will be in charge of your character within the game and the environment. You can check the games below:
Pokémon Masters EX

Harry Potter: Magic Awakened

Marvel Strike Force: Squad RPG

DC Legends: Fight SuperHeroes

American Dad! Apocalypse Soon

MMA Legends – Fighting Game

WWE WrestleMania

School of Dragons

Fury Survivor: Pixel Z

Survivor.io

Looney Tunes

RAID: Shadow Legends

Makeup Games: Makeover Salon

Fate of the Empress
Now.gg First-person Shooter (FPS) games – These games aren't meant for everyone. In the now.gg FPS games, you will be on a mission where you will have to survive the battle by eliminating others. These games involve graphic scenes that include blood and killings therefore children below 18 years of age should not adhere to such games. These games are the reason why violence has increased in school. Now.gg FPS games have at par with other gaming sites and include all the games such as PUBG, Call of Duty, and others. Here is a list of some of the top games here. 
Titanfall 2

Battlefield 2042

Battlefield 1

Call of Duty 2

Far Cry 3

PUBG – Players Unknown BattleGround

Doom
Now.gg Sports games – Are you keen to play Football, Tennis, or other sports games, now.gg has a bundle of top sports games for you where you will enjoy premium sport along with all events and championships. You can play with your friends in two-player mode locally. The sports games on the site are simple and the characters of the game can be easily navigated using direction keys while the second player can make use of a, s,d, and w keys similar to direction keys. All the sports games in the now.gg site also support the multiplayer mode of gaming. You will be shocked to see EA Sports FIFA and UFC available now.gg sports category. The top trending games in the sports category the now.gg platform have been listed below:
Cricket

IPL 2023

Tennis Open 2022

NBA All-World

Golf Strike

F1 Clash – Car Racing Manager

WWE SuperCard – Battle Cards

Madden NFL 23 Mobile Football

EA SPORTS UFC Mobile 2

8 Ball Live – Billiards Games

Darts of Fury

FIFA Soccer

Chess Champion

Rugby Master
Now.gg Building Games – Do you want to explore your creative skills and create your own virtual space then now.gg has some best building games for you. There are 50-plus games from this category on the now.gg site. You must have played Sims Freeplay or Simcity Buildit from the EA sports developers where you can create your own house and city. All such games are easily available here and you can also see the creativity of others in the game. These games require some patience because actions in the game take real time so these games are highly addictive but improves the managing skills of an individual. The names of some famous Building games on the now.gg site are:
Minecraft

Build Master: Bridge Race

Factory World: Connect Map

Home Builder 3D !

The Grand Mafia

Megapolis: City Building Sim

Westland Survival: Cowboy Game

SimCity BuildIt

The Sims FreePlay

Merge Gardens

Heavy Machines & Construction

Little Panda: Sweet Bakery

Mini World: Creata
Now.gg Adventure games – Are you fed up with starting adventure games again each time you visit? Well in now.gg adventure games you can save them on the cloud and start from where you previously left. For that, you need to create an in-game ID. Once you are done with that, the next time you are in the game, you will be automatically logged in then the game will give you two options. The first option will be to continue from where you left off or start afresh. You can choose the option according to your needs and enjoy seamless gaming. In the now.gg adventure category, you will also find some games such as "Pokemon-GO" that will ask for some permissions such as location from you. You have to accept them so that you can enjoy them without any hindrance. Here is the list of leading adventure games in the now.gg gaming site.
Pokemon Go

Dungeon Survivor II: Dark Tide

War Zone: Gun Shooting Games

Amanda the Adventurer: part 2

Animal Wildlife

Amanda the Adventurer Horror

Fireboy and Watergirl 1: Forest Temple

Stickman Escaping the Prison

Maze Run

Jurassic World Alive

Diggy's Adventure: Puzzle Tomb

Mods for Minecraft PE by MCPE

Super Tribe Boy: Jungle Bros

Idle Defense: Dark Forest Cl

Roblox

Grand theft auto(GTA)
 Now.gg Action Games – Apart from FPS games, there are some action games in now.gg, that can be enjoyed by players who want to avoid any kind of violence. Here you would have to complete the given tasks within a short span of time and then unlock other tasks to be in the game. Action games are largely multiplayer games that you can enjoy playing with strangers. Shadow Fight is the best game in now.gg is in the action category. All types of zombies also come in this category of now.gg site. It is one of the highly-rated games and has over 10 million downloads. Here is a list of similar action games on the now.gg site for you to explore.
Mario Brothers

Subway Surfers

Temple Run

Plants vs Zombies

Zombie Road

Unpark Me

Pocket Drift

Penalty Kick

Flick Soccer

Darts Pro Multiplayer

Archery Master

Heart of Iona

Minigolf Archipelago

Nitro Speed

Stickman Army: Team Battle

Danger Dash

Mahjongg Alchemy
Now.gg strategy games – Are you a good planner and executioner? Then now.gg site now has more than 400 games dedicated to strategy. Be it military games, Battle games, Chess, and other similar games all of them compel you to use the best strategy and defeat others. You have to protect your territory and plan from external attacks beforehand so that when you are offline, your kingdom remains safe. Check out these games that have a similar function to "Clash of Clans" which was developed by Supercell gaming studios.
Worms Fort

Plants vs Zombies

Clash of Clans

Hay Day

Call of Duty

Counter Strike

Country Balls: World War

Lords Mobile: Tower Defense

Marine Force: Heroes of War

Uboat

Tanks

Stick War: Legacy

Pirates of the Caribbean: ToW

Deadly Dino Hunter Simulator

Rise of Cultures: Kingdom game

Last Fortress: Underground

Armor Age: WW2 tank strategy

War Planet Online: MMO Game

Conquer the Tower 2: War Games

Ant Raid

Gunship Battle Total Warfare

Disney Heroes

State of Survival
Now.gg Social Games – The category of social games actually refer to apps that you would use on your browser without downloading them. In certain countries like India, Tik Tok is banned so to provide them with the service of this app there are few apps in the now.gg social games category, which offers you some leading apps. You can enjoy these over county boundaries as long as you are connected to the internet even a VPN connection is not required to run these apps. Here are all those apps listed in random fashion.
Threads, an Instagram app

Facebook

Snapchat

Anifie: Virtual Music Concerts

YouTube

Instagram

Discord: Talk, Chat & Hang Out

IMVU: online game & friends

TextNow: Call + Text Unlimited
Now.gg two-player and multiplayer games – These games do overlap with all the categories mentioned above but are equally important to mention because many players visit now.gg because the games on these sites support multiplayer and two-player modes. To enable the multiplayer mode in the game you need to share the game ID with your friends and invite them or you can join with the help of their invite link. Each multiplayer game is unique and supports only a certain number of players in this mode. The famous PUBG game can accommodate up to 4 players in squad mode while in Roblox and Agar.io you can join up to 30 members at a time. Check the honorable mentions in the multiplayer category. 
Tanks 2

Among Us

Agar.io

Skibidi Toilet

PUBG 

Call of duty

Minecraft

Roblox

Super Smash Bros. Ultimate

Grand Theft Auto

Mario Kart

Kart.io

Clash Royale

Battle Royale

Asphalt 9: Legends

Halo: The Master Chief Collection

League of Legends

Fortnite

Final Fantasy 

Apex Legends

Counter-Strike: Global Offensive
Conclusion
Now you are well equipped with almost all the categories of games present in the Now.gg site.  Now.gg has great potential and is going to be the next big thing in the gaming industry. There is no other competitor that stands close to the now.gg in terms of the features it provides to its player. It is only due to this reason the platform has millions of active users with growing numbers. You can reach the site with the help of your browser irrespective of any device you are using. As long as you are connected to the internet, you can enjoy high-quality games which will give you a premium experience at no cost. Still if you are not satisfied with the service provided by them, you can always feel free to write to  [email protected]   Now.gg always works on suggestions and will try to solve your issue within no time.
Related Blogs: